Ever since entering the new century, being able to access various gambling platforms to play blackjack online has been nothing but a walk in the park. In fact, several operators are going head over heels to entice you to sign up to their online casino by offering lucrative bonuses and the latest gaming titles created by the world's leading developers.
What so many seem to forget, however, is that the online world is brimming with pitfalls that await the unwary. From unfair practices and all the way to data breaches and identity theft, it's on you to educate yourself and mount up the appropriate defences.
The good news is, there are only a couple of things you need to learn to make your experience playing blackjack online significantly safer, and we've condensed it down to what we believe are the 5 most important points to keep in mind:
Read the reviews
Before taking the plunge and signing up, a good rule of thumb is to read what people are saying about the operator you're interested in. Our general recommendation is to find a comprehensive list of real money blackjack apps or websites and go through them one by one. In the process, jot down any that stand out to you and conduct further research on them, all while taking note of the reviewers' most common complaints and praises alike. You will use these key points of data to judge each platform's trustworthiness as well as how much it suits your needs. This is important for a multitude of reasons. Perhaps you don't want to be tied down to your office chair while playing? Then you're going to want to be on the lookout for the kind of online platforms that have a dedicated app you can install on your smart device. While safety and trustworthiness are not to be disregarded, keep in mind that convenience is worth a great deal too.
Check whether the operator is licensed
To be safe from cheating, fraud, and other unfair practices certain online platforms engage in, you need to double-check whether the operator in question has obtained the proper license to operate legally. The reason being is, there's a strict set of criteria and requirements these operators are required to be compliant with to stay in the issuer's good graces. Failure to meet them can result in the license being revoked, which puts pressure on the operators to stay honest. The good news is, those who are compliant will be more than happy to display the license they've obtained from a reputable gaming authority, more than likely displaying it as a badge of honor in a visible place. In case you can't find any, however, do be careful, as this can be a major red flag.
Read the fine print
In today's busy times, people tend to rush through the sign-up process without reading the terms and conditions of what they're getting themselves into. Unfortunate as it may be, that's exactly where many questionable practices and fees are hidden in plain view. By taking a few extra minutes to study the terms carefully, you can learn everything you need to know about the security deposits, annual membership charges, and more. If the operator is licensed and regulated, they are obligated to state such things openly, allowing you to make a better decision. Therefore, make sure to read and re-read their terms and conditions as needed, so you won't be slapped with any extra fees and hidden charges down the line.
Be wary of public Wi-Fi
When you're out and about, stumbling upon a public Wi-Fi network can be an absolute lifesaver. But the problem is, these are not as secure as you'd like to think. In fact, there have been several occurrences of hackers compromising them and stealing sensitive data right underneath your fingertips. How is that relevant to playing blackjack online? Very much indeed. For starters, know that you are entering your login credentials into the casino's website or app before playing. If the bad guys learn them, they can intercept them and empty your account or lock you out of it with ease. Note that you're also entering other sensitive data to deposit money and get paid such as your credit card number. You wouldn't want it to get in the wrong hands, would you? Public Wi-Fi is fine for the purpose of reading news and checking the local recommendations, but when sensitive data is involved, you're better off using your data plan.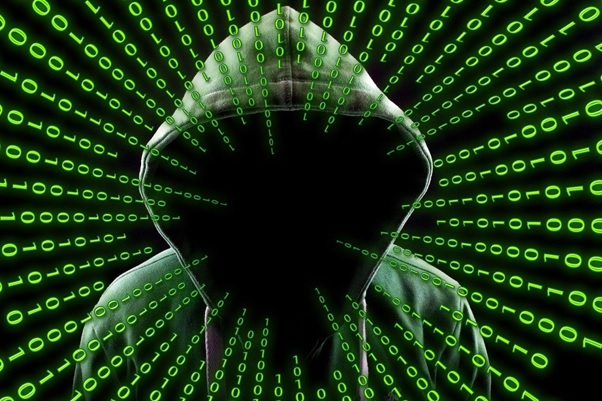 Public Wi-Fi networks are easy for hackers to compromise and spy on. Source: Pixabay.com