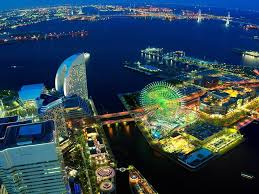 Japan has stepped up efforts to liberalise its gambling legislation and cultivate a casino industry, whose potential value has been put at $40 billion by some analysts. However, a poor showing in parliament for new gambling reforms means Japan's ambitions might be strangled in the crib.
The current political debacle reveals that investors' buzz around 'the new Macau' was groundless from the start. In this article, I will provide an overview of the recent, botched efforts to legalise casino gambling in Japan and demonstrate that the country's potential as a gambling hot-spot has been drastically overstated.
The road to decriminalisation
Gambling in Japan is largely banned, although grey markets exist for boat, motor and bicycle racing, as well as pachinko (an idiosyncratic game, similar to pinball). Last year, pro-gambling lobbyists and the ruling Liberal Democratic Party submitted a historic parliamentary bill, containing provisions for a dedicated casino 'hub' on Japanese soil, comparable to Vegas or Macau.
It looked to be a slam-dunk. Aside from the support of Prime Minister Shinzo Abe, Japan's nascent casino market drew bold promises from key international investors, including MGM Resorts International, Wynn Resorts Ltd. and Las Vegas Sands Corp. Sheldon Adelson (Sands CEO) said he would "spend whatever it takes" to get the ball rolling in Japan, offering to put up $10 billion as statement of intent.
It was also hoped that the impending 2020 Olympic Games in Tokyo would force the pro-gambling bill through the Diet (Japan's parliament), which (at the time of writing) is currently in session. If the bill is not ratified before the Diet adjourns on June 22, it is highly unlikely any new casino resort would be able to capitalise on the Games.
In short, all the stars seemed to align for Japan's burgeoning casino industry. However, a sea change has been felt. The atmosphere in the Diet has apparently been less amenable than Abe and the LDP had anticipated, with lower house member Sakhito Ozama admitting that "passing the casino bill in the current session of parliament will be tough."
The LDP's deflated confidence in the bill was highlighted by Sakihito Ozama, a senior official in the bipartisan group pushing for new gambling legislation. During an interview with the Wall Street Journal, Mr Ozama said: "I saw a 90% chance of the bill passing during the current session earlier this month, but now I think it's fifty-fifty."
Insurmountable obstacles
But why the sudden turnaround? Taken at face value, the conditions couldn't have been more perfect.
Domestic and foreign commentators both agreed that the "one-two punch of the Olympics and the opening of integrated resorts in 2020" would provide a boost to Japan's profile and buoy its struggling leisure industry.
The emergence of casino tourism would also have been a political boon to Abe and LDP. The Prime Minister's fiscally conservative 'Abenomics' have so-far weakened the yen; guiding Japan through a lucrative new initiative has the potential to appease some of Abe's sceptics.
Meanwhile, initial support from overseas couldn't have been more enthusiastic – hardly surprising when you consider the success of the Asian market. According to data compiled by Bloomberg, Macau accounted for 61 percent of Las Vegas Sands's adjusted earnings before interest, taxes, depreciation and amortization last year, with almost 30 percent from its lone casino in Singapore and the remaining 9% from the domestic U.S market.
However, while voices from the centre-right LDP and international investors tell a singular narrative, Japan has not reached a consensus on casino gambling. Two newspaper polls in 2011 revealed that 60% of Japanese citizens surveyed were in favour of allowing domestic casinos. Conversely, a December poll conducted by Toyo Keizai (a leading business magazine) held that 40% of respondents were in favour of allowing casinos in Japan and 47% were opposed.
While critics cite moral and social objections to casino gambling (i.e. crime, personal debt and mental health issues), much of the concern is economic. It has been argued that cultural and political tensions between China and Japan might deter the wealthy Chinese players (who contribute the lion's share to Macau's gambling revenue) from flocking to Japanese casinos. This would limit any Japanese gambling destination to a domestic market, at least initially.
Also, many in Japan are hesitant about emulating the success of Macau, which relies heavily on the semi-legal junket system.
Several Japanese officials have argued that junkets, who manage the affairs (and debts) of China's high-rollers, often engage in criminal activities like money laundering. Should Japan legalise casino gambling at all, it is likely to follow the example of Singapore and disallow junkets in its casinos. However, this would substantially decrease the potential value of Japan's proposed casino market, inflicting a costly drain on its already stagnant economy.
Opposition, uncertainty and disarray
Should the bill actually go to vote, the LDP's controlling majority will probably ensure it passes. However, the goal of dissenters is to prevent the bill (and a follow-up piece of legislature which will detail a framework for legal gambling) from ever reaching the floor.
In the Diet, the LDP must contend with opposition from a variety of parties, led by the Communists and religious New Komeito. At an anti-gambling rally during Parliament's current session, lawmaker and Communist Mikishi Daimon told attendees that: "It is vital that we won't let the discussion begin." This is the only option for opponents of the bill, given their limited number of seats.
One consequence of this deliberate stalling tactic has been a waning of confidence (and patience) on the part of international investors. "As an ex-Wall Street guy, it's all about deal momentum," said MGM Resorts International chief executive Jim Murren. "When you lose the deal momentum, sometimes you lose the deal."
In May 2014, LDP member Yoshiko Mimi Koga was clearly concerned about the effect on business relationships with Western investors as deliberations drag on. "If we turn them down this time, I don't know what they'll think," she said.
Time is rapidly running out for Japanese pro-gambling lobbyists. If the bill fails on this occasion then it will be a rocky start for any burgeoning Japanese gambling market, without the Olympic Games to provide the essential critical mass of footfall and capital.
If nothing else, the LDP's set-backs in the Diet are throwing into sharp relief a brutal likelihood: Japan will never be the next Macau. Even if the bill passes, the lack of big spenders from mainland China and the ever-controversial junkets will quickly put paid to any claim for the Eastern dominance. It's time for Abe and his ring of Western well-wishers to say sayonara to the Asian casino crown.
By Sam Miranda. Sam is a gambling industry editor, marketer and speaker. He runs the news section at RightCasino.com, and his work is also featured on CalvinAyre and iGamingBusiness.