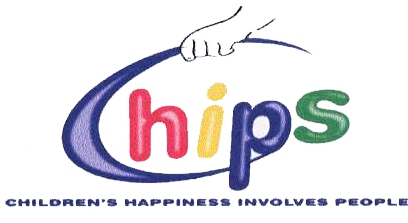 Casino Life & Bingo Life took great pleasure in continuing its participating for the 3rd year with the CHIPS and their fund raising event the British Gaming Golf Championship September 3rd 2013 
The 12th annual Golf Tournament took place on a hot summer's day at Wentworth and 96 golfers set out on the Edinburgh Course to claim the trophy for this year. All agreed that a thoroughly enjoyable day was had by all. The Winner of this year's Team Trophy was team Praesepe, with Grosvenor Team 2 in runner up position and IGT  third. This year's individual Winner resulted in a tie between Brendon Moss from the Broadway Casino Team and Edward Allen from Lambro.
At the prize giving dinner following the golf, Aman Johal & Zien Zhou were presented with their shiny new powered wheelchairs and delighted the golfers by showing how they were able to get around on their own - A very special moment!
Nick Harding and his colleagues from Praesepe presented a huge cheque for £100,000, the largest single donation that CHIPS has ever received. This money was raised at the Cashino and Beacon Bingo venues around the country and CHIPS will be using the money and presenting chairs in some of the locations over the next few months, helping another 17 youngsters and their families. Gala Coral also had CHIPS collection boxes in their casinos during the last 12 months raising over £18,000, enough to buy 3 new powered wheelchairs.
This year's main auction prizes were provided by London Clubs International : A box for the Chelsea v Southampton game, and Wentworth Club, who kindly donated a round of golf for four players. The raffle prizes were donated by Aspinalls & the Hippodrome, for 2 tickets for the match at Wembley between England and Montenegro & dinner for 2 and tickets for the show at The Hippodrome.
Thanks go out to Roy Ramm who was the excellent compere for the evening, along with Roger De Courcey for providing the very funny comedian, Ian Richards, and of course to the Playboy Casino for bringing along their delightful bunnies.
100% of all proceeds of the 12th British Gaming Golf Championship Wentworth go to CHIPS Charity; as the CHIPS Charity committee work voluntarily. Next year's tournament date is yet to be confirmed but will once again be early in September. All applications for team places for this popular annual event should be emailed to http://www.chipscharity.org/as soon as possible.
Over the years CHIPS has raised in excess of one million pounds through donations from the Gambling Industry.  CHIPS has presented over 400 especially made powered wheelchairs to youngsters with different disabilities. Any industry business that can help or would be prepared to display CHIPS collection boxes should contact:http://www.chipscharity.org/ Boxes will be sent to anyone willing to help and any questions regarding the charity will be willingly answered.  Check out the website video to see the happiness that a donation or a few coins in a collection box can make.
www.chipscharity.org 100% of all proceeds go to help another child.