GODDARD GROUP ANNOUNCES LATEST MAJOR NEW CASINO/HOTEL/RESORT PROJECT IN CHINA: MEGA-DESTINATION RESORT "STUDIO CITY MACAU"
Hollywood, CA, MARCH, 2015 – The Goddard Group, a world leader in the design, master planning, development and production of major themed-entertainment attractions, resorts and destinations worldwide, has announced a major new casino and resort project in China, "Studio City Macau." Mr. Gary Goddard, CEO/Founder, of the Goddard Group, made the announcement.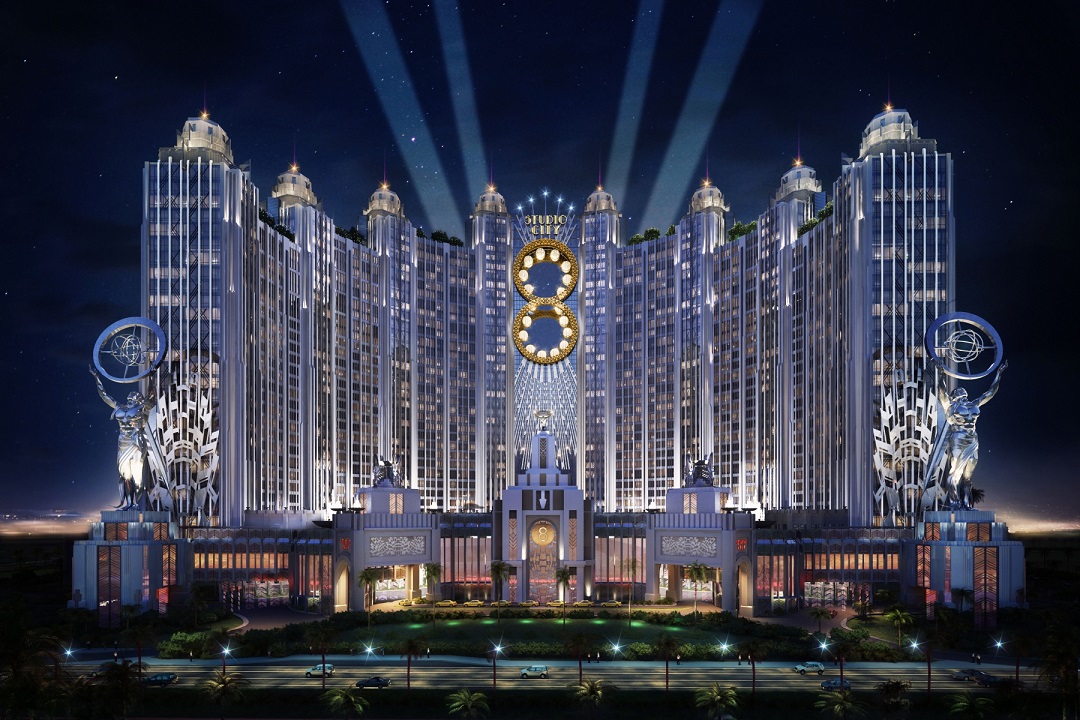 "STUDIO CITY" IN MACAU, CHINA:
Mr. Goddard revealed that client Melco Crown Entertainment Ltd., a developer, owner and operator of casino gaming and entertainment resort facilities in Asia, selected Gary Goddard Entertainment (a unit of the Goddard Group,) for the Concept Design, Master Planning and Architectural Design of the thrilling, newly-announced, cinematically-themed gaming and leisure destination resort in Macau, China: "Studio City." 
The $3.2 billion, Hollywood-inspired "Studio City Macau" complex will transport the visitor into a stunning cinematic world with awe-inspiring attractions, positioning this new destination resort as Asia's newest entertainment capital.
"Because we share a unified vision when it comes to Hollywood and the world of motion pictures, our collaboration with Lawrence Ho, Co-Chairman and CEO of Melco Crown Entertainment, was highly productive, resulting in one of the most exciting, dynamic and architecturally stunning integrated resorts ever created, not only in Macau, but in the world," said Mr. Goddard.
When it opens in September 2015, Melco Crown's Studio City will offer visitors a 'next generation' of outstanding leisure destination experiences designed to enhance and establish the territory as a truly international tourism center. Ideally located on the Cotai Strip, close to the Lotus Bridge immigration point (which connects Hengqin Island with a future station for the Macau Light Rapid Transit – LTR,) Studio City will deliver more world-class entertainment amenities than any other integrated resort in Macau.
ABOUT THE GODDARD GROUP:
Launched by Gary Goddard in 2002, the Hollywood-based Goddard Group has grown to become one of the world's most successful independent entertainment design firms in the industry today. The company has developed, designed and produced over forty attractions, including iconic resorts, casinos, theme parks and retail malls, which are currently open or under construction in locations all over the globe. Major Goddard Group clients include Galaxy Macau, Universal Studios, Six Flags, Lotte World, Caesars Palace, Cirque Du Soleil, and Melco-Crown, to name just some.
If you've ever been to New York's Times Square, Las Vegas, Macau, Tokyo, Atlanta, Orlando, Cape Town, Seoul, Jakarta, Bangkok, or Manila, chances are you've personally experienced one of the many themed-entertainment attractions, resorts, parks, aquariums, or retail centers designed and produced by Gary Goddard and the Goddard Group.
In addition, Goddard and his company also specialize in a broad range of other mediums, having produced Broadway shows, live spectaculars, and many of the most successful 3D and 4D attractions ever presented in the history of the themed-entertainment industry. Please see: www.garygoddard.com