We don't know what's out there," stated A.G. Burnett, Chairman of the Nevada Gaming Control Board, during one of the G2E seminars I attended. "Some of the meetings I've had over the last couple of years (have been) with some really interesting people and companies who have really interesting ideas…we've unfortunately told them: 'Great idea. Really cool gizmo or product. You just can't do it in Nevada.'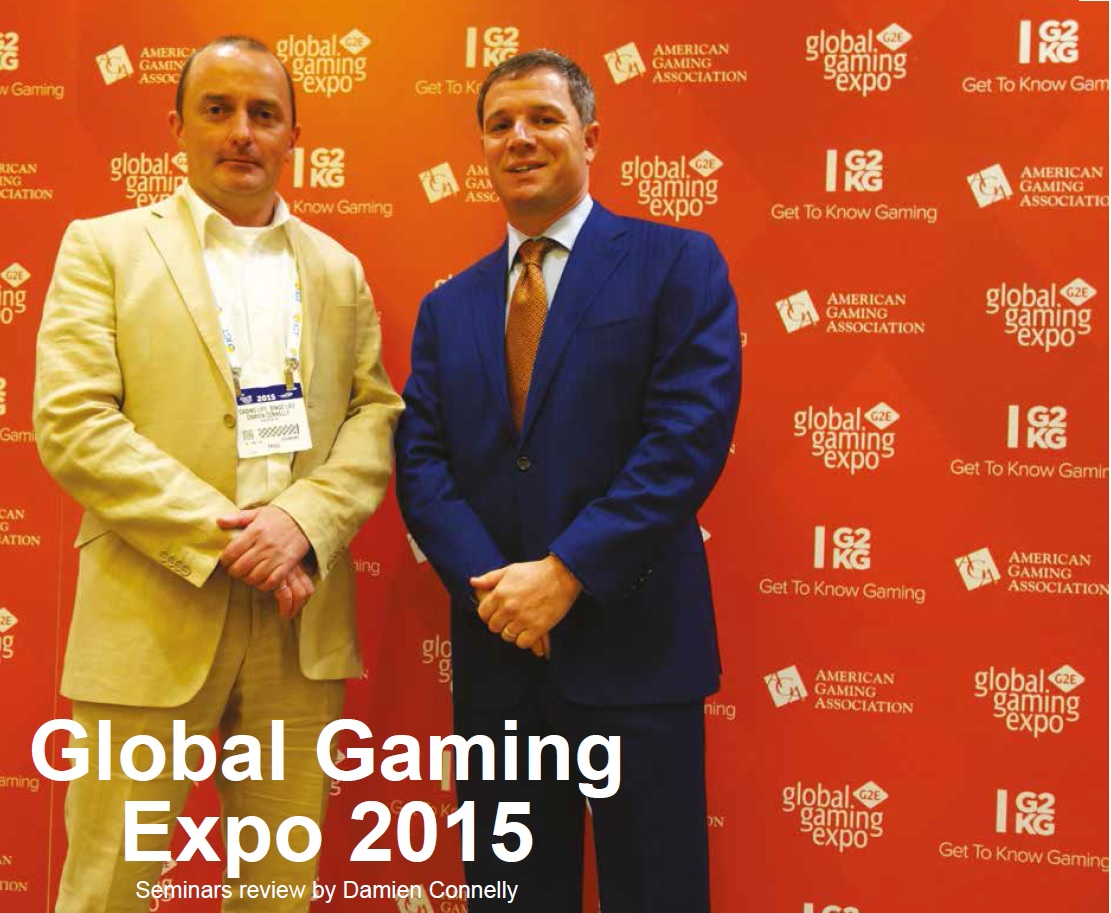 "Those meetings need to change….If (it) is an interesting idea, and if it is something we don't have any issues with from a regulatory standpoint—patrons won't be harmed, the casino can still audit the revenues, suitability standards are still met—then why are we continuing to say no to that? We want to be able to change, literally, on a monthly basis."
Our industry needs to change faster. Mobile device usage by the average American consumer shows a massive swing away from Gaming (-36%) while simultaneously recording huge growth in Entertainment (+240%) from 2Q14 to 2Q15 (source: Flurry Analytics). During this 12-month period, time spent Gaming on mobile devices has declined from 52 minutes per day to 33 minutes per day, while Entertainment has increased to 44 minutes per day.
If you looked at this data 2Q14 and were looking to make investment decisions on the back of it, you'd say invest in mobile Gaming products. Now? It's a significantly changed landscape that shows Gaming has lost traction to Entertainment for the average American consumer in just 12 months. This is a major issue with markets that move so quickly—how do you invest with a reasonable certainty of earning a decent RoI when you're a landbased casino with quite high CapEx requirements absorbing your cashflow?
But neither should you do nothing. Jeffrey Ma—he of MIT Blackjack Team fame—commented on this in another G2E seminar. He used a blackjack analogy: imagine you have 15 and the dealer has a 9 up. Using Basic Strategy, you should hit. Anything over a 6, and you lose immediately. A lot of people in this situation favour inactivity over activity; they stand on 15 and hope the dealer will bust. That is the wrong decision.
As Ma noted, it is important "to not favour inactivity over activity. If you're going to make a
"decision, it may be a risky decision, but you have to make the right decision." He also stressed the importance of accepting you will lose, even if you're playing a perfect strategy: "One time you get a bad outcome; one time you get a good outcome…Separating decision from outcome is a really important idea in becoming better at decision making."
Changing fast was also commented on by Rahul Sood, CEO of Unikrn: "Somebody asked me this morning, 'What is your roadmap over the next few years?', and I said that was a bad question. She asked, 'Why?', and I answered: 'If I plan our roadmap, as a CEO, beyond six months, I am doing a disservice to my company. We don't know what we don't know yet.'"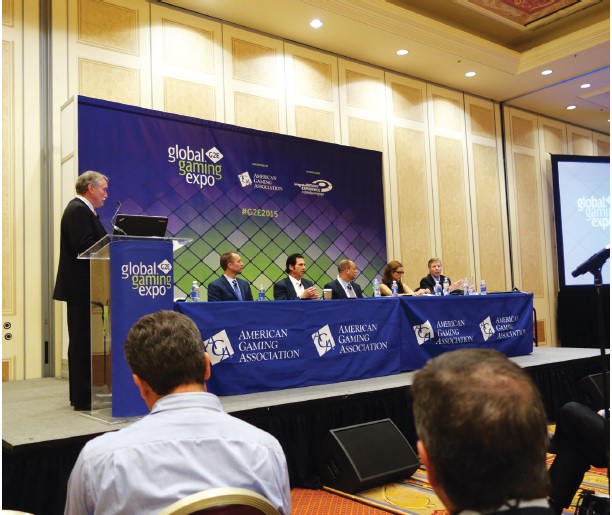 This links to Bob Ambrose's article on page 46 of this issue of Casino Life, where Bob discusses how Bugsy Siegel was "experimenting with something new" when he developed and launched the Flamingo in Las Vegas in the 1940s. What Siegel did was likely not popular, but as Jeffrey Ma stated, "You're going to have to make some unpopular decisions if you want to innovate. If you want to innovate in a space that's been around as long as gaming has, you have to be OK with upsetting some people. You can't avoid conflict."
To avoid conflict, I advise we all learn from what the American Gaming Association is doing. Geoff Freeman, President and CEO of the AGA stated how its campaigns "are paving the way for not just this industry's expansion, but for creating an environment where innovation and reinvestment are more likely."
I learned a lot from the G2E seminars. Too much to communicate in this article; call or email me if you'd like to know more. On a final note, I will leave you with a comment from Rahul Sood: "You cannot attract this audience (Millennials) without being authentic." Are you authentic?