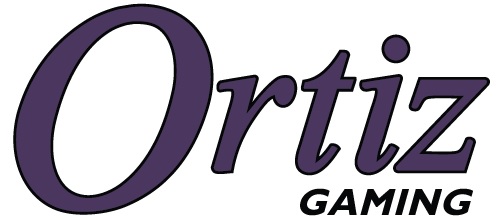 Interview with Ortiz Gaming's President, Maurilio Silva, whom we proposed to you to pay attention on. The first half of 2015 represented a significant growth all around the world for the company and the executive expects the rest of the year to exceed this success.
How was the first half of 2015 for your company?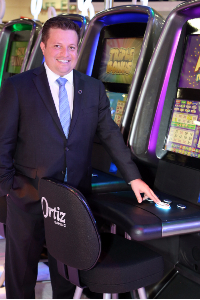 The first half of 2015 has been eventful for Ortiz Gaming. Since launching the O-Circle, our evolutionary cabinet with a 42" curved display, at the Global Gaming Expo (G2E) last year, we have received increase demand for our products. In addition to supplying our stunning line of products, we at Ortiz Gaming have been busy developing new games, product lines, and expanding our business. In the first half of this year we have already had significant new growth in North America, Europe, Latin America, and Asia. Expansion globally is solidifying Ortiz Gaming as a leader in the Gaming Industry internationally.
What do you expect for the rest of the year?
Continuing on this path of development and technology, Ortiz Gaming will launch new products and various new gaming lines later this year. For us, at Ortiz Gaming, we cannot be static, we are always pursuing integrating the latest technology into our games, cabinets, and systems. Technology is developing exponentially and we maintain to be ahead of the curve. I expect the rest of the year to exceed the success we have attained in the first half.
What is your "flagship" product?
Our flagship product is video bingo. We have developed bingo in various formats, and this is the platform to all of our innovations. Our games are created by bringing the best bingo products and experiences to the player; and our cabinets are designed to deliver comfort and full engagement of all the senses. Ortiz Gaming is known for raising expectations of what bingo is.
In which countries is your company present? Which one represents more revenues?
Ortiz Gaming is a mainstay more than 14 countries, encompassing North America, Europe, Latin America, and Asia, and this year we have continued to expand across these regions. Every country which we do business in is equally important to us. Development and expansion is focused and customized to each gaming jurisdiction's needs, making our multinational structure crucial to our financial success.
Do you plan to exhibit your products at any trade show?
Ortiz Gaming participates in all major global tradeshows; we present our executives, meet with clients and colleagues and build our network. In 2015 we have participated in the top gaming expos around the world. Every event is an opportunity for Ortiz Gaming to engage with partners and future clients and we take this time to distribute our resources and team to make the greatest impact on the gaming industry while providing the maximum level of
customer service. In the upcoming months we will be exhibiting at the OIGA (Oklahoma Indian Gaming Association – Conference and Tradeshow) in the USA and the G2E in Las Vegas.