In May of this year GambleRock.com entered the online gambling market as the industry's first social network that brings together Internet gamblers and real money gambling sites. Its a unique site because they have designed the entire experience to be a social and interactive one. It provides members with a full suite of social media discussion tools such as Internet forums, blogs, status feeds, friends and following options. Members can send private chat messages and leave public messages on each others profiles. There is much to do and see for everyone interested in web gambling.
There are features useful for online casino gamblers such as casino reviews, sportsbooks reviews and poker room reviews. Players can also get casino bonuses exclusive to GambleRock that can't be found anywhere else online. The community gambling forums cover a variety of topics including a gambler's dispute and complaints forum. Players that play online for money should visit them to find top rated gambling websites that can be trusted.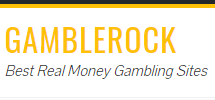 Another thing that makes GambleRock's website different is they allow for online gambling industry experts to sign up and publish content on gamblerock.com for free. This allows for gaming companies to create brand profiles and publish their latest offers directly to the community of gamblers. iGaming affiliates are able to join for free and share sports betting tips and post reviews of online slots games, real money casinos and web sportsbooks.
In just over 2 months GambleRock has started gaining traction with gamblers and iGaming industry professionals and they're getting new members signing up daily. With rankings of the best online casinos for players worldwide organized country-by-country and reviews of popular online sportsbooks gamblers can seek out new sites to gamble with on safe and secure gaming software.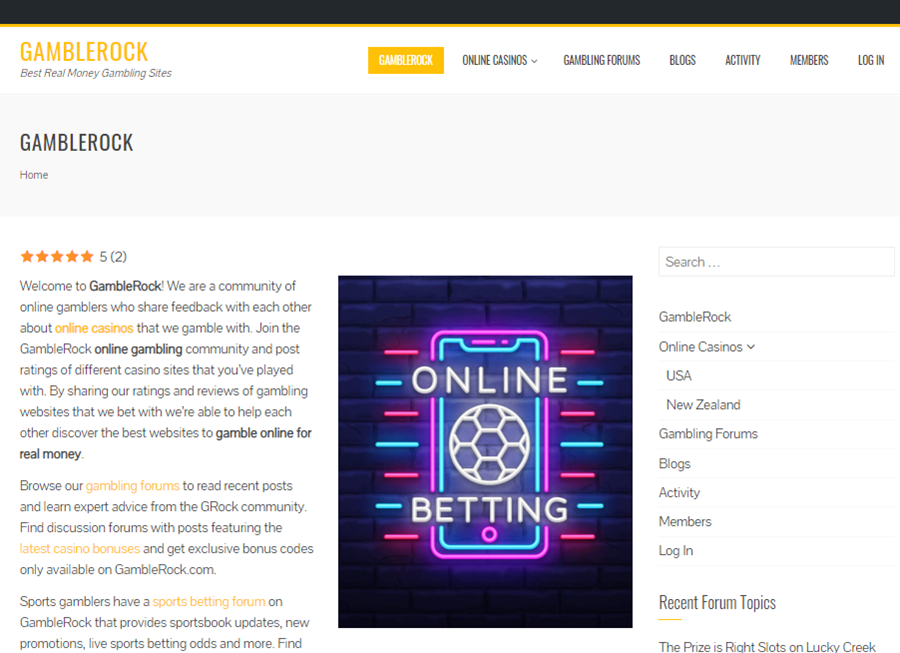 GambleRock's forums have a lot of discussions going on for a freshly launched social network. The Bitcoin gambling forums are probably the most active. However, there are also some active forums for blackjack, online slots, poker and sports betting websites. Anyone can post a complaint they have with an online gambling website in GambleRock's official complaints forum. There is a free service available to members with posted complaints where they'll attempt to help players resolve the situation and recover unpaid balances by communicating with the website on the player's behalf with granted permission.
Gamblers and industry professionals can visit GambleRock and join the web's fastest growing social network for free. If you're a representative of an online gambling site it could be a good idea to sign up sooner rather than later because there's a rumor out that GambleRock might start charging for businesses and keep services free for players. That's only an Internet rumor at this point but one can see why they might need to charge for industry professionals to ensure the website remains free of spam and poorly written content.