Casino Campione d'Italia surely counts as one of the most beautifully situated casinos in Europe. Set right on the banks of Lake Lugano, the newly inaugurated casino from 2007 sits right next to the original casino building from 1933.
The slots mixture of over 780 slots is purposedly chosen and a new slot machine manufacturer now adorns this casino. Management at Casino Campione has welcomed Ainsworth into its choice of gaming machine manufactures. Mr. Giacomo Saladino, Technical Gaming Manager/Slot Manager, explains just how popular Ainsworth has proven to be amongst its customers, "Our trial with the Ainsworth A560 slant top slots has been extremely successful. Already Ainsworth has positioned itself as one of the top performing slots we have on offer. We are particularly impressed by the single games within the Quad Shot theme series. The four-level progressive gives that added extra our customers are looking for. In these days where multi game has become so strong, it is a real challenge to create strong single game machines. Ainsworth has risen to this challenge and the results speak for themselves. We welcome Ainsworth as a new supplier to Casino Campione".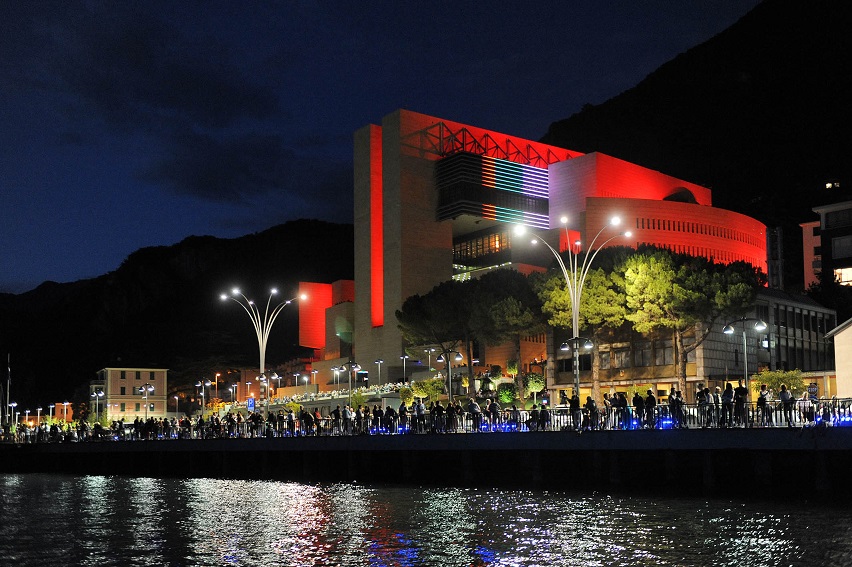 Casino Campione has chosen a mix from the games within the Ainsworth Library that include SAP (Stand Alone Progressives) and engaging feature content like Grand Bazaar and Rich & Wild. These have been complemented by the Ainsworth Quad Shot series.
Mr. Robert Dijkstra, Managing Director for Ainsworth (UK) Ltd, thanks the team at Casino Campione, stating, "We appreciate the time and effort it takes to trial a new incumbent. The team at Casino Campione welcomed our trial right from the beginning. We are proud to be a new supplier and look forward to a long and prosperous partnership and will maintain to work hard to offer the right games to match local preferences".