2020 is a year which will be remembered forever. The Covid-19 pandemic has changed the way we live our lives in ways which would have been unimaginable 12 months ago.
In the same way, it has proven enormously challenging for the betting and gaming industry. Like the rest of the country, the UK's casinos and betting shops closed their doors in March as part of the national effort to slow the spread of the virus.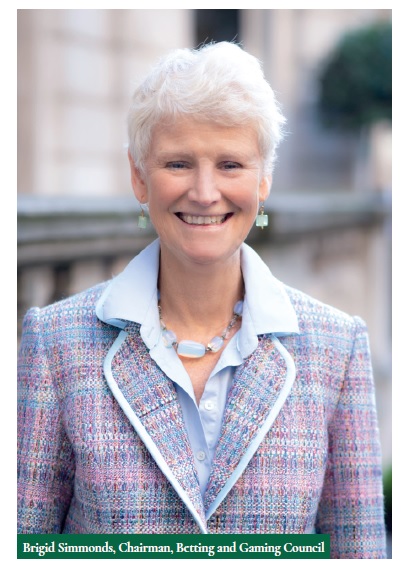 As spring turned into summer, and the news slowly began to improve on the coronavirus front, the Betting and Gaming Council stepped up its efforts to persuade the Government that our members were able to re-open their premises in a way that was safe both for their staff and customers.
We were delighted when betting shops in England and Wales opened their doors again on 15 June, and when those in Scotland followed two weeks later.
The battle to get the UK's casinos back up and running was a longer one however, despite the lengths that those businesses went to in ensuring that they met all of the necessary health guidelines.
Perspex screens, hand sanitisation stations, strict social distancing rules and sophisticated track and trace systems were all put in place to make sure that all venues were Covid-secure. For months, thousands of furloughed staff had to live with the uncertainty of not knowing when, or if, they would be going back to work.
The economic cost to the country of the lockdown was also huge, with the cost of furlough and lost tax receipts hitting the Exchequer to the tune of £10m a week.
After being given the all-clear by senior health officials, England's casinos were told that they could finally re-open on 1 August. Then, at the last minute and to the disappointment of us all, the Government U-turned and reversed its decision.
That led to another fortnight of anxiety as the BGC redoubled its efforts to get casinos open again. Happily, they were finally given the go-ahead to resume their activities – and contribute to the UK's economic recovery – from 15 August.
We fought an identical battle in Scotland, where casinos opened their doors again on 24 August – almost five months to the day since they were forced to close.
2020 has been a seismic year, but it has also been one in which the BGC – still less than a year old – has certainly proved its worth.
Brigid Simmonds
Chairman
Betting and Gaming Council