Agua Caliente Resort Casino Spa Rancho Mirage is basking in unprecedented honors. By David McKee
Agua caliente" is Spanish for "hot  water" and the Agua Caliente Band of Cahuilla Indians has been playing a  hot hand ever since they opened their  first casino, in downtown Palm Springs, California, on April 6, 2001. Seven years later, the Tribe doubled  down in nearby Rancho Mirage, opening their flagship Agua Caliente Resort Casino Spa Rancho Mirage.
Located amid scrubland across which Jonathan Winters madly drove a moving van in It's a Mad, Mad, Mad, Mad World, in search of "The Big W," you could say that the resort is Cahuilla Indians' own "Big W," as in "big win." Not only has Agua Caliente Rancho Mirage's blue-ribbon restaurant, The Steakhouse, been a regular favorite of Wine Spectator Magazine, Forbes recently bestowed upon Agua Caliente Rancho Mirage the rare and coveted Four-Star Award for the resort hotel as well as the Sunstone Spa and The Steakhouse making Agua Caliente Rancho Mirage the only property in California to do so.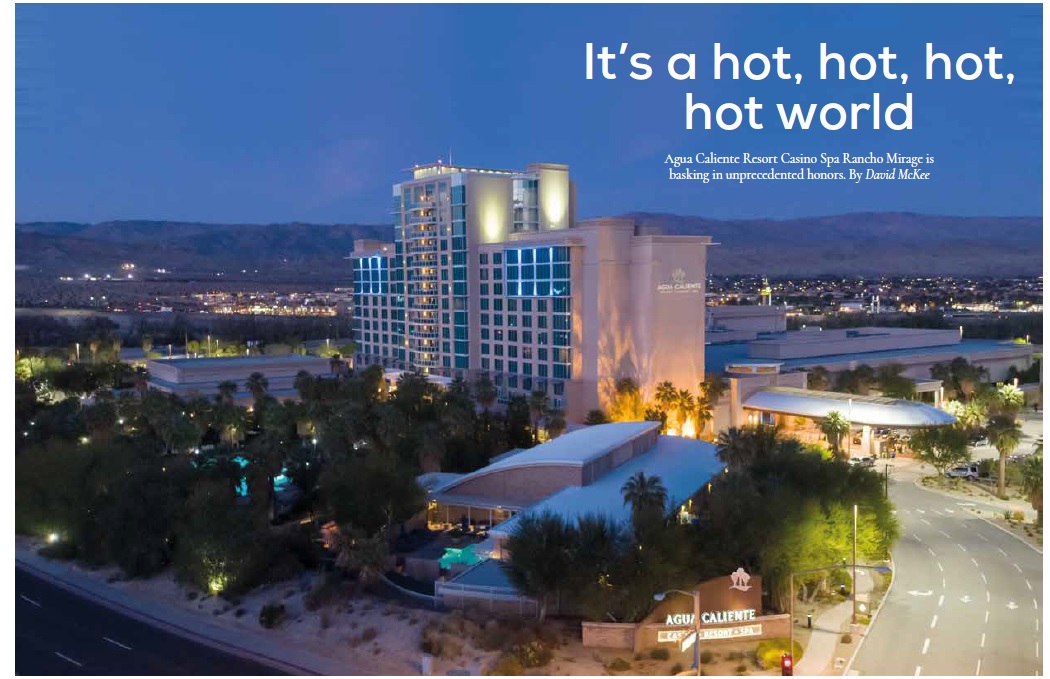 Does this leave the Cahuilla no new worlds to conquer? Certainly not! The Tribe is pushing toward completion of a third casino, in Cathedral City, CA. It also continues to pursue economic diversification, the ultimate goal of many tribes for whom gaming is a springboard. At the helm is industry veteran Saverio R. Scheri III. A well-traveled casino consultant and former private-sector casino executive (including a stint at Valley Forge Resort Casino in Pennsylvania), Scheri practically beams with pride when discussing the accomplishments of his team members and kindly took time to talk with Casino Life about Agua Caliente Resort Casino Spa Rancho Mirage's myriad accomplishments.
To  continue please click here
Agua Caliente Resort Casino Spa Rancho Mirage is temporarily closed more informaton please click here