Adapting to Change. How quickly can the damaged hospitality industry respond to a new day? By: Robert Ambrose
The book has yet to be written on the impact of the COVID-19 virus on the casino and the entire integrated hospitality industry. When it is putto "pen," the first few chapters will be bleak and frightening because of all the unknowns, but in the later chapters, we will read about leadership, personal strength and new beginnings. And of course, we all salute the courageous first responders and care givers that rush in and treat the sick.
A slow transition has begun as states begin to reopen their casinos and hospitality venues; to less than full capacity (required by law.) Initially, the public may choose to stay closer to their homes for a smaller local casino and dining experience, rather than to travel a distance to enter a huge resort, at least in the near future. With the proliferation of so many local casino options in the U.S., as well as with the opportunity to gamble on-line (in some jurisdictions,) options are available.
While I am on the topic, on-line gambling (in the States where legal,) helped several casino properties pay some bills during the closures. I-gaming in March was up 119% here in New Jersey. Year-to-date in the Garden State internet gaming increased 78.5 percent to $251.9 million. No surprise! Out of the shutdown may come some converts to the virtual gambling experience.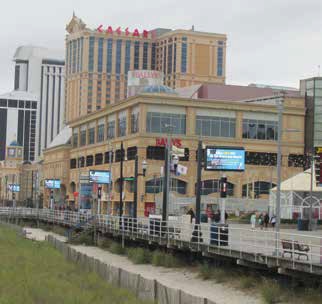 Destination hospitality environments such as Atlantic City and Las Vegas will take more effort to right size, however all local casino/entertainment locations whether small or large venues have their work ahead of them.
To Continue please click here