Online gambling has been a staple form of entertainment across Europe for a couple of decades, with the nations and companies in Malta, the UK, and Sweden being particularly influential. Over the last five years, growth across iGaming has picked up tremendously, with major new markets opening up. Skipping over the sudden explosion of activity from 2018 to 2021, the market is expected to continue to grow at a rapid pace over the next five years, with a CAGR of nearly 11.5 per cent forecast from now to 2027.
Of course, these figures also take online sports betting into consideration, which is the more widely accessible and regulated part of iGaming. Still, online casinos have been on the rise in new and key markets, with big names from the land-based arm of the industry now committing to online versions for local and sometimes international online gaming. While gaming tech has come a long way in recent years, two key factors have been the primary drivers of this forecast of growth for iGaming.
In the end, it all boils down to the payment methods
Source: Unsplash
Online casino gaming is all about depositing money to play games with the hope of being able to withdraw more: it's really that simple. Sure, players will have game preferences based on themes, features, hosts, or key metrics like RTP or volatility, but the underpinning activity remains the same across the board. This is why payment methods are, and will continue to be, the most critical part of the long and short term experience of online casino gamers.
Firstly, players need to see the payment methods that they trust being accepted, often preferring those that allow for deposits and withdrawals via the same method. While this can't always be the case, such as via prepaid or credit cards, the majority of players trend towards those that can, like debit cards and eWallets. If they spot the methods that they trust, the player automatically has faith in the online casino platform. The next increasingly important factor in this regard is the payout speed.
Players don't want to be waiting around for their winnings or want to have to wonder if the money will arrive in their payment accounts. This is why there's been an increasing amount of searches in newer markets that rely on international brands for the best instant withdrawal casino options online. All of these websites have top security measures, a consistent reputation, and, importantly, a range of banking methods. So, the instant payout casinos can be trusted and enforce this view via their instant withdrawals. The review site lists all of the best operators who provide this service and ranks them according to their payout methods.
Unlocking the coveted US market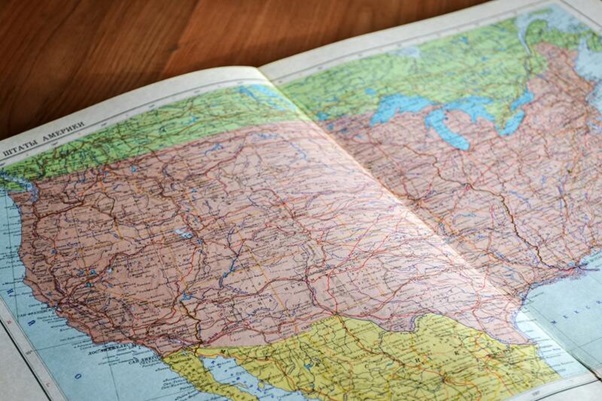 Source: Pexels
For years, those in the industry were hoping and waiting for the United States to open up to iGaming. With sports fandom being colossal and Las Vegas hailed as the ultimate gambling city – not to mention the numerous tribal-run casinos across the country – it was always going to be a colossal market. It took a great many struggles, with states and lawmakers battling it out to open up to modern gambling, even debating as to the classification of the quite new form of gambling, daily fantasy sports, until it finally came through.
The federal Professional and Amateur Sports Protection Act was created after a couple of states took some sports bets on the NFL, with Congress taking away a state's right to choose for the first time with this legislation in 1992. New Jersey targeted this, and it ended up getting repealed in 2018. Now, more than half of the states offer sports betting in some capacity, but more poignantly, several used the opening to establish and regulate online casino gaming.
At the time of writing, New Jersey, Connecticut, Pennsylvania, Michigan, West Virginia, and Delaware were all regulating their own online casino scenes, with some of the biggest names in the US and Europe operating under licenses. More will likely follow suit, with these trailblazers setting the template for success in iGaming. That said, even those states that defer from the status quo significantly, such as in the case of New York's 51 percent taxation, still find a great deal of success.
Boasting a range of fast-paying banking methods is helping platforms to earn customer bases in new markets, while the unlocking of the US market has led to what is effectively a digital gold rush for the industry.