What is involved in your role of at Station Casinos?
As Corporate Vice President and General Manager, I am responsible for the operations, marketing and finances for one of our casino hotel properties in Las Vegas.  We work very closely with our corporate office to make sure we have the right strategies in place so that we can be competitive and profitable as an entire company in our market.  I am currently managing the Fiesta Henderson Hotel and Casino.
What aspects of your role do you find most satisfying?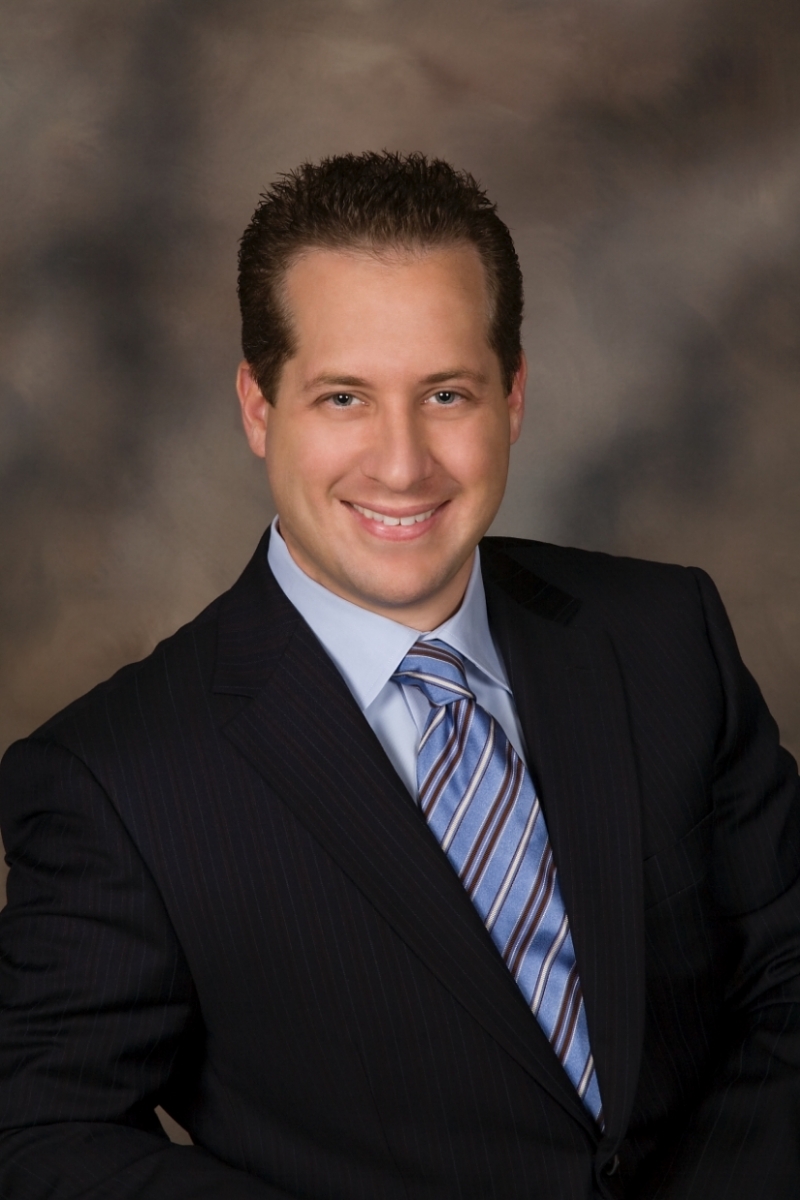 I love being a casino operator and enjoy the day to day challenges that come along with managing a large property with so many amenities and areas of opportunity.  There are two areas I enjoy the most in my role.  The first is being at the helm of an operation and developing the strategic plans that allow us to be competitive, innovative and of course profitable.  Las Vegas is a hyper-competitive market so you have to be on your game at all times in order to prosper.  The other part of my role I truly relish is spending time with our Guests and Team Members.  They are core to our business.  When our Team Members are happy our Guests are too, and nothing gives me greater satisfaction then doing the things that provide those results to our most valuable resources.
Are there any plans for expansion at the present time with the Casino operation?
Great timing on this question.  At Fiesta Henderson, we are undergoing a number of significant changes.  I really enjoy going into a property and looking around to find out what the guests' want, what our Team Members recommend, and where I believe we can maximize the ROI on every part of our casino property.  I have had the fortune to take that insight and implement a number of new changes on our property that our guests are very excited about. 
We recently added Café Fiesta, our 24 hour 7 day a week "coffee shop" to our dining line up.  We have implemented a creative menu that offers every item for under $10.  Guests love it!  We made some renovations in our buffet to enhance the overall floor plan, increase preferred seating to our VIP guests, and improved the service line.  We are building a new high limit slot room that will offer immediate guest service to each patron in the room while providing new games and amenities these guests request.  We have refreshed our hotel rooms with new 37" flatscreen TV's, carpet and draperies. Retooled menu programming in our specialty restaurants, a newly designed and enhanced bingo room, and a refreshed valet arrival provide a "wow" factor and a great new experience for our guests. Our next goal is to develop a new entertainment lounge so that we have live programming available to our guests on the weekends.
How closely do you work with your marketing team on various promotions for gaming, entertainment and restaurants and buffets?
Due to the competitive nature of our marketplace as well as the ever changing needs, wants and expectations of our guests, I work very closely with my marketing team to constantly reevaluate the way we manage our gaming and non-gaming amenities and how we promote them to our guests.  It is not uncommon for me to meet with my Director of Marketing daily to discuss what has worked and what we can do to continue to improve upon our success.  Our corporate and property marketing executives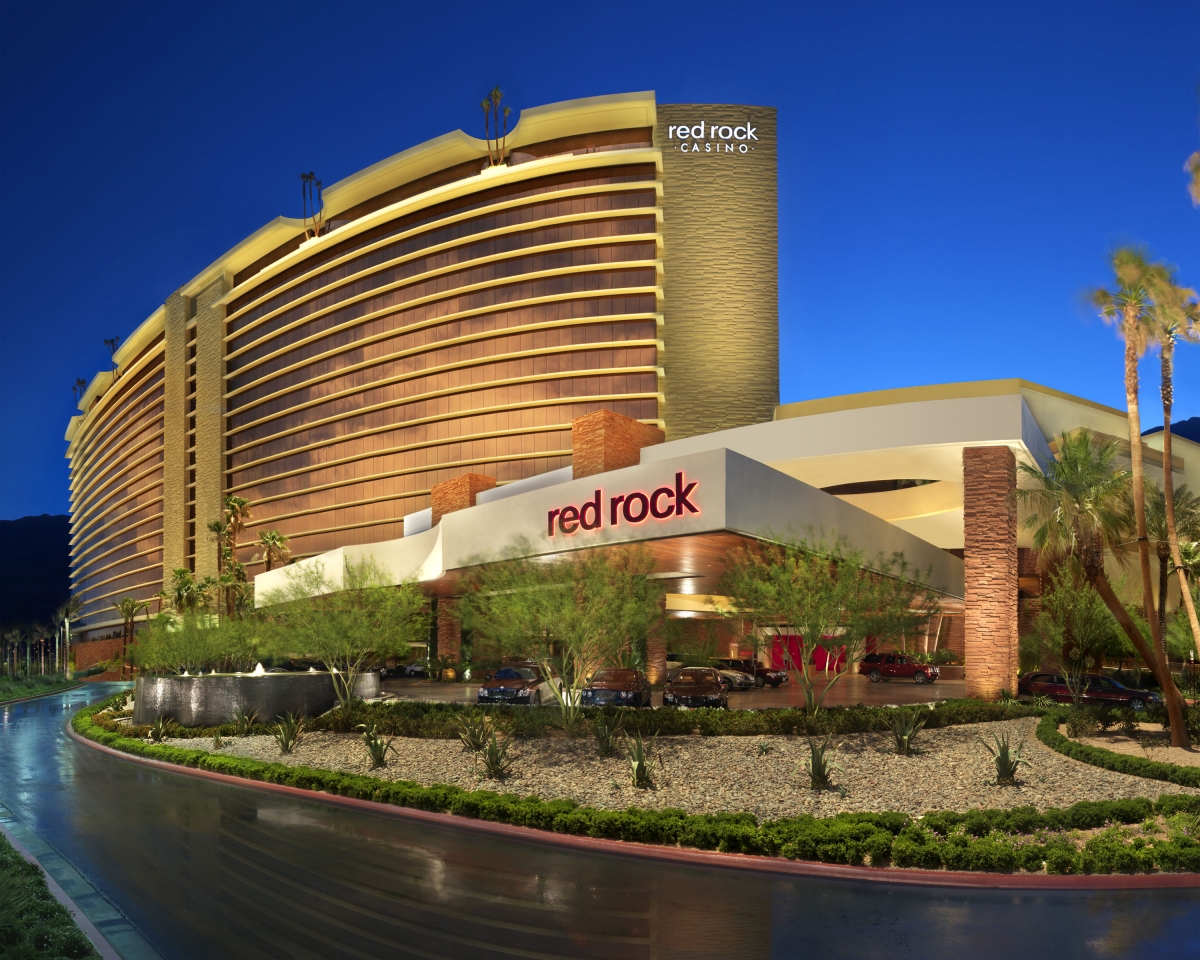 speak to our guests constantly to get their thoughts on what truly makes their experience memorable and how best we can deliver value to them during every visit they make to our properties.  That feedback allows us to craft marketing promotions and initiatives that are personalized and customized to our guests, but more importantly deliver great experiences whereby we exceed expectations and build long term loyalty.
Have you a favourite quote or phrase?
"The greater danger for most of us lies not in setting our aim too high and falling short; but in setting our aim too low, and achieving our mark."
― Michelangelo
"It is easy to criticize; it is harder to correct."
― Mark Birtha
A choice of restaurants is a significant factor and the Station Casinos clearly provides an impressive choice.
Dining is clearly a critical component of the guest experience and something that Station Casinos prides itself on being the best in the business.  We are committed to providing a complete portfolio of restaurant and beverage options that provide unparalleled variety while also ensuring we reach every taste bud and budget.  From volume buffets, to fast casual and gourmet, we realize that great dining is paramount to a complete experience to our guests and thus we have a heightened sensitivity to creating the best food and beverage possible.
What percentage of the patrons to the Casino local vs tourist and business visitors?
Our portfolio of different hotel casino properties and brands allows us to cater to guests from all backgrounds and all needs.  We clearly see the majority of our clientele as Las Vegas
locals but given our award winning hotels, spas, conference centres and dining we are able to attract guests domestically and internationally who come to Las Vegas for business and/or pleasure.  We are fortunate that in many cases travellers who frequent Las Vegas listen to the locals and are now spending their time with us since they acknowledge the local Las Vegan 'stamp of approval' of where to go to get the best value, quality and service in the marketplace.
Station Casinos have been a favourite for off duty Vegas Casino staff, what are the reasons and is that still the situation.  – I may be wrong on this question as it's my opinion. 
Station Casinos IS clearly the favourite place for Las Vegas locals, and that is validated day in and day out in "Best Of" surveys and in market share.  Station Casinos' Boarding Pass program is unparalleled in terms of the value and benefits it offers to our guests.  And that is complimented by the extraordinary level of service our Team Members provide constantly.  Our guests clearly identify us as their preferred place to be when they are not at home or at work as they are made to feel like family and often times they live near our properties and next door to our Team Members.  The sense of community and the relationships established in many cases go back decades; and that is something that cannot be replicated anywhere else!
What have been amongst your most satisfying achievements during your time in the gaming and hospitality industry?
I have had a truly fortunate career that could have never been planned.  I fell in love with the gaming industry after a summer internship in Atlantic City and was recruited fresh out of college by The Mirage.  Opening the Bellagio Casino Hotel was an awe inspiring achievement and to learn under Steve Wynn was an incredible opportunity.  From there, being one of the first Western gaming executives to work in Macau and usher in Las Vegas-style gaming and hospitality while working with Las Vegas Sands Corporation was exciting and truly educational under the tutelage of Sheldon Adelson, Bill Weidner, Brad Stone and Rob Goldstein.  Working on the Cotai Strip and Sands Macau was eye opening and extraordinary and one of the best times in my career. 
I then had the chance to work on what would have been the largest Marriott Hotel in the world:  The JW Marriott Las Vegas Hotel Casino and Convention Centre was a $3 billion project I supervised that would have been built had it not been for the economy.  However, working with Mr Marriott direct on this one-of-a-kind landmark development for Marriott was another milestone in my career and continued to expand my learning into the corporate hotel space.  Most recently I had the chance to develop and open a $130 million dollar hotel resort for the Pascua Yaqui Tribe in Southern Arizona.  This experience allowed me to use all my talents to create a 4 Star 4 Diamond Hotel, Spa and Conference Centre while managing gaming and entertainment.  But what truly humbled me was working with the Tribal Members themselves; learning their culture and history, spending time on the reservation, and leaving my fingerprint on something that would stand the test of time and better their livelihoods and future will always hold a special place in my heart.
All of these experiences positioned me to work with Station Casinos, a company I have always wanted to be a part of given their success and more importantly their focus on excellence.  I could not be happier and I am with a company that measures its success based on the happiness of our Team Members and the quality of the experience of our guests.
Are there plans for the Station Casino to set up its own online gaming website involved with the Casino if not would it be something the Casino would look to do?
We have many brilliant people in the Station Casinos organization working on these technology driven initiatives for the future.  We recently formed Fertitta Interactive which is developing an internet poker platform that has been approved for an interactive gaming license from the Nevada Gaming Commission as a service provider of online poker in Nevada.  This license allows Fertitta Interactive to provide real-money online poker using our new Ultimate Poker brand. In addition to this, we recently launched our new Sports Connection technology which offers some of the best mobile sports wagering technology in the industry for intranet and phone accounts.
http://www.sclv.comVideo poker is also popular how is Station Casinos catering for this seemingly ever increasing popularity?
Video Poker is an essential staple of Station Casinos offerings to our guests.  We pride ourselves on offering the most comprehensive number of games in this space at all different level of denomination and product type.  Video Poker is what the company was founded upon and we have consistently made sure to offer the newest and best games available and we always ask for feedback from our guests with regards to what they want.  It is no wonder that Station Casinos has the most variety and most pay tables with more than 99% and 100% payback than anyone else in the entire state of Nevada.  We recently even rolled out a product unique in our market that only Station Casinos offers:  "My Poker, Developed by WMS:  the My Poker video poker games feature innovative game play elements that enable players to personalize their favourite poker games. The My Poker video poker games include a multi-game selection of popular, time-tested video poker games and pay tables, including Bonus Poker®, Double Bonus Poker® and Double Double Bonus Poker® games, all with the added functionality and playability designed to enhance a player's gaming experience."
Bingo has globally popularity how does Station Casinos cater for those whom enjoy that gaming pastime? 
Bingo has been and will always be a product that enjoys global popularity.  It is a core part of our business as are other ancillary style games such as Keno and Poker.   We have the largest and nicest bingo rooms in the market and offer a large variety of games and sessions as well as beverages and incentives.  Our Fiesta brand properties are the only casinos in Las Vegas to offer paper-only bingo at every session.  Not to mention we consistently plan large bingo tournaments, super sessions, enhanced cash balls, promotional item giveaways, and other exciting experiences for our guests to enjoy.
Recent years have seen an ever increasing range of technical advances in Slots but also machines such as those termed as multiplayer's, are there any such machines at the Station Casino if so what was the thinking behind your choice of supplier?
Not sure what you mean here?  With regards to the large style electronic table games or banks that are interactive in the sense that many people play for a communal bonus or jackpot?
Do you have TITO / Smart cards?
We offer Ticket In Ticket Out at all of our casinos.  It is important to us that we continue to refresh our casino floors and offer the most current technology along with the newest Video Poker, Video Reel and Participation game products.   When new systems are approved we will be one of the first to implement when they make sense for our guests, Team Members, and of course operations.  New products are constantly being evaluated and researched not only in gaming but in every revenue centre in the property.  From new self-service kiosks to in-room TV network programming, Wi Fi to mobile marketing, or restaurant POS to housekeeping and engineering work order management tools, we are highly vested in using new technology to improve the performance and efficiencies of our staff while increasing the value proposition and service to our guests.
Finally, when you are not at work – how do you relax?
Relax, what is that!?  In all seriousness, nothing gives me greater pleasure than spending time with my wife and children.  They have made tremendous sacrifices for me to support my career and I could not be more thankful for their support.  Having started my career in F&B, I will always have an affinity for fine wines and a great meal.  It is not uncommon for me to throw on a chef's jacket and jump on the line to surprise and assist my culinary and restaurant Team Members.  I enjoy traveling and a little bit of skiing and golfing when time allows.  One key to relaxation and stress management has been fitness so I try and make the time to include that in my day to day schedule.  The most important thing for me is that I truly am passionate about what I do so no day at work feels like work.  Nothing excites me more than a challenge so refreshing and retooling existing operations, developing new casinos and hotels, and working closely with Team Members to overcome obstacles keeps me invigorated constantly.  And of course this is a people business, so spending time on the floor with our guests is the best validation I can get on how we manage our business.  And a few home cooked desserts from our guests doesn't hurt either!