Jeff Lande, Founder of Lucky VR, chats with Damien Connelly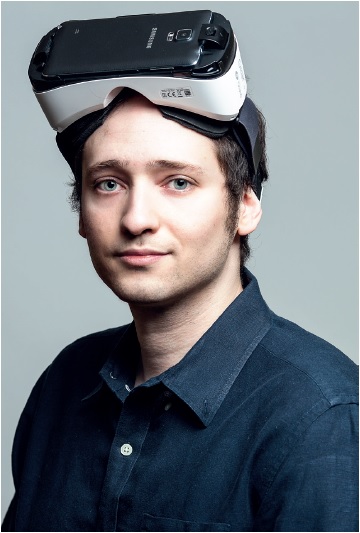 I'm in the bonus feature. I need to collect eggs. Dinosaur-sized eggs. It's even more challenging because I also need to beat a T.rex. I can see it, I can hear it, I can feel it. If my smell sense was triggered right about now, I would also think I could smell it. My brain is telling me the T.rex is real and that it's right in front of me. My heart has started to beat faster. A Pterodactyl flies overhead, making me duck. "Wow!"
I could equally be sitting at a virtual table game, or in a virtual VIP lounge looking out the window at a cityscape designed to look like Singapore, London, the Las Vegas Strip, or anywhere your imagination can take you. I could watch a live sports event being broadcast on the 'big screen' in my virtual venue; the Mayweather-Pacquiao fight would be experienced in a totally immersive manner if I was watching it on a VR headset. I could wager on the sports event if legal in the jurisdiction.
You've not experienced 'immersive' until you've tried virtual reality (VR). Watching the recently released Jurassic World even in 3D has nothing on VR. This is one reason Facebook paid $2 billion to acquire Oculus VR. Indeed, Facebook CEO Mark Zuckerberg believes VR could become our main way to interact with computers; and what's a slot or ETG if not a computer? Online, social and mobile gambling channels are also computer environments.
Major video gaming companies from Sony to Microsoft and Ubisoft are developing products for VR, and tech giants such as Google and Samsung are joining in with their own VR kit. This all helps explain why one of the video gaming industry's most influential conferences—E3—opened recently in Los Angeles with VR as it's hottest and most talked-about technology.
I first got involved in VR back in 1993 when our company was one of the first business' to use workstations from Silicon Graphics as part of our research into the VR market. The workstations—similar in size to today's desktop computers—were monsters, and produced monsters: those dinosaurs you watched in the original Jurassic Park movie were created on Silicon Graphics machines.
The VR opportunity goes beyond video gaming. How we experience entertainment such as television, movies, sports, and music could be transformed by VR. As could gambling. A pioneer of this technology for the gambling industry is Canada-based Lucky VR, founded by Jeff Lande.
Jeff and his team at Lucky VR have prototyped slots and table games for the Oculus Rift and Samsung Gear VR headsets. Lucky VR has also prototyped an entire casino environment you can become immersed in while wearing your VR headset.
As Marcus Prater of AGEM notes in our article in this issue of Casino Life, when asked what was most wanted but was not yet allowed, AGEM members overwhelmingly answered: "machines that would enhance the player experience by bringing true skill-based gaming, arcade-game elements, hybrid games and other unique features and technologies to the casino floor for the very first time".And now, it's time for Jeff to explain how VR technology could significantly enhance players' experiences.
Why did you decide to develop VR games for casinos?
VR is a perfect fit for the casino gaming industry as it's a new way to make games not only more appealing to a younger generation but also delivers an amazing experience to any player as it engages all their senses and gives them a true feeling of immersion like no other technology can. This will allow players to experience much more meaningful, personal and exciting gameplay keeping them engaged at higher levels for much longer periods of time.
Casinos will need to evolve to meet the demand of shifting demographics to a younger generation who want to use new technology and aren't attracted to a traditional gaming floor with cookie cutter slot machines. VR gaming on the casino floor or at home can provide that next-gen experience that will appeal to Millennials as the slot machine of the future.
VR is experiencing a renaissance of epic proportions with companies like Facebook, Samsung, HTC and Sony all developing consumer VR devices going on sale in less than a year. The last few years have seen extensive hardware and software advancements thanks to the mobile phone industry that have brought together the critical mass of elements necessary to finally deliver amazing VR at a consumer price point. We see this as a massive opportunity to get on the ground floor of this platform shift to VR and create casino experiences designed specifically for this new technology from the ground up.
Could you describe your development experience at Lucky VR?
Lucky VR is a startup with the team consisting of a mix of video game industry veterans, film/VFX experts and gaming entrepreneurs from the daily fantasy sports space. VR software development is an entirely new field with lots of challenges to overcome and no rulebook yet. With all the new hardware, software and new gameplay input mechanics of VR, a traditional approach of game design will not work. We've combined our talents and have been testing extensively different approaches to VR gaming development over the past year to find what does and doesn't work best for this new medium.
Because the software and games in VR are engaging the players at such a deep visceral level, an experience that is well designed can really have a profound effect on the player— more so than any other medium—and creates an opportunity to leave a lasting positive impression. The reverse is also true, and a poorly designed experience can have disastrous results in VR leaving a player motion sick and being a huge negative for the brand. This is why it's important to specialize and really make sure you're developing correctly for VR where the stakes are much higher than mobile/web.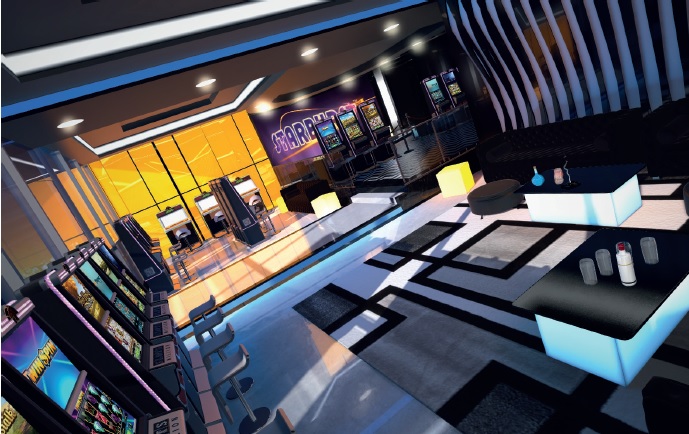 What have you seen when people play your slots and casino VR games?
We've showcased our slots and blackjack VR demos at multiple gaming trade shows over the past year from San Francisco to Berlin and London and received an amazing response and great feedback for our product.
From casino operators, both land-based and online, to potential end-users of the product, almost all of them see some sort of value or use case for the technology. Land-based casinos could use it as an in-venue attraction or to showcase their casino properties and hotel rooms in VR to home users, and have consumers get familiar with their brand and incentivize them to visit. Online operators can have a virtual VR casino built to extend their brand and engage customers in a whole new way.
The main takeaway from all the feedback though has been the permanent smile a player has from putting on the headset, trying our games, and having a new immersive experience that blows them away and leaves a lasting impression. A great VR experience when everything is dialled in correctly is just not something easily describable and really has to be experienced to understand it.
Can you discuss the slot and casino games you have developed or are developing?
Aside from our internal apps and demos, we've also been developing VR experiences for established gaming brands that are mostly using VR as a marketing tool to start. As the market grows and consumer adoption increases, you'll see a shift from the focus of using VR as a marketing gimmick to a revenue generating product.
Our first real money implementation to be released this summer will be for the SlotsMillion.com brand where you'll be able to play your favourite online slot games in a VR environment for real or play money. It will be like stepping inside their website and getting a real life representation of their online brand.
VR is just at the very beginning stages similar to where mobile was seven years ago. As casino slots and games become more gamified—incorporating high fidelity 3D graphics, 360 audio, IP licensing, and gamification techniques—VR is the natural progression for where interactive casino gaming is going and is just a matter of time before it becomes the dominant platform. Lucky VR is excited to be at the forefront of this new industry and to see where it will take us over the next few years.
Coming back to my own views – those of Damien Connelly – I fully agree with AGEM's Marcus Prater when he comments regarding variable payback percentages, "This is beyond transformative". Lucky VR is looking to offer our industry a solution that could be transformative in its own way across all channels (land-based, online, social, mobile). Time, as always, will tell how our industry will succeed in making this transformation. From my perspective, I hope it includes VR as it really gives you a "Wow!" feeling and puts a smile on your face.