Jurgen De Munck, CEO, DR Gaming Technology™ talks to Peter White
How important is DR Gaming Technology™s attendance at G2E Asia 2018, and for how many years have you now been attending the event?
Our attendance at G2E Asia is driven by the fact that as a global supplier, we believe that it, combined with G2E Las Vegas, and ICE Totally Gaming London provides us with the best possible spread of global customers, across equally well spread times of the year.
2018 will see us exhibiting at G2E Asia for only the second time, following our initial attendance in 2017.
What key products and/or solutions will DR Gaming Technology™ be showcasing at G2E Asia 2018, and why?
The key product focus for DR Gaming Technology™ (DRGT™) at G2E Asia 2018 is the ongoing expansion of our highly successful range of local progressive, wide-area and mystery jackpot offerings, which remain (at present) arguably the widest in the world, along with our on-going pursuit to offer operators, and more importantly their players. true cashless, and ultimately cardless solutions via our drSceeenUltra player tracking display; which at 8.8" is the largest in gaming today.
We will also have our successful BlackJack11s and Baccarat11s Tables side bet and jackpot games on display, as well as our drSelfRegistration kiosk which affords operators and players a far quicker and less labour intensive way to register for any form of raffle, draw or game show type promotion or event.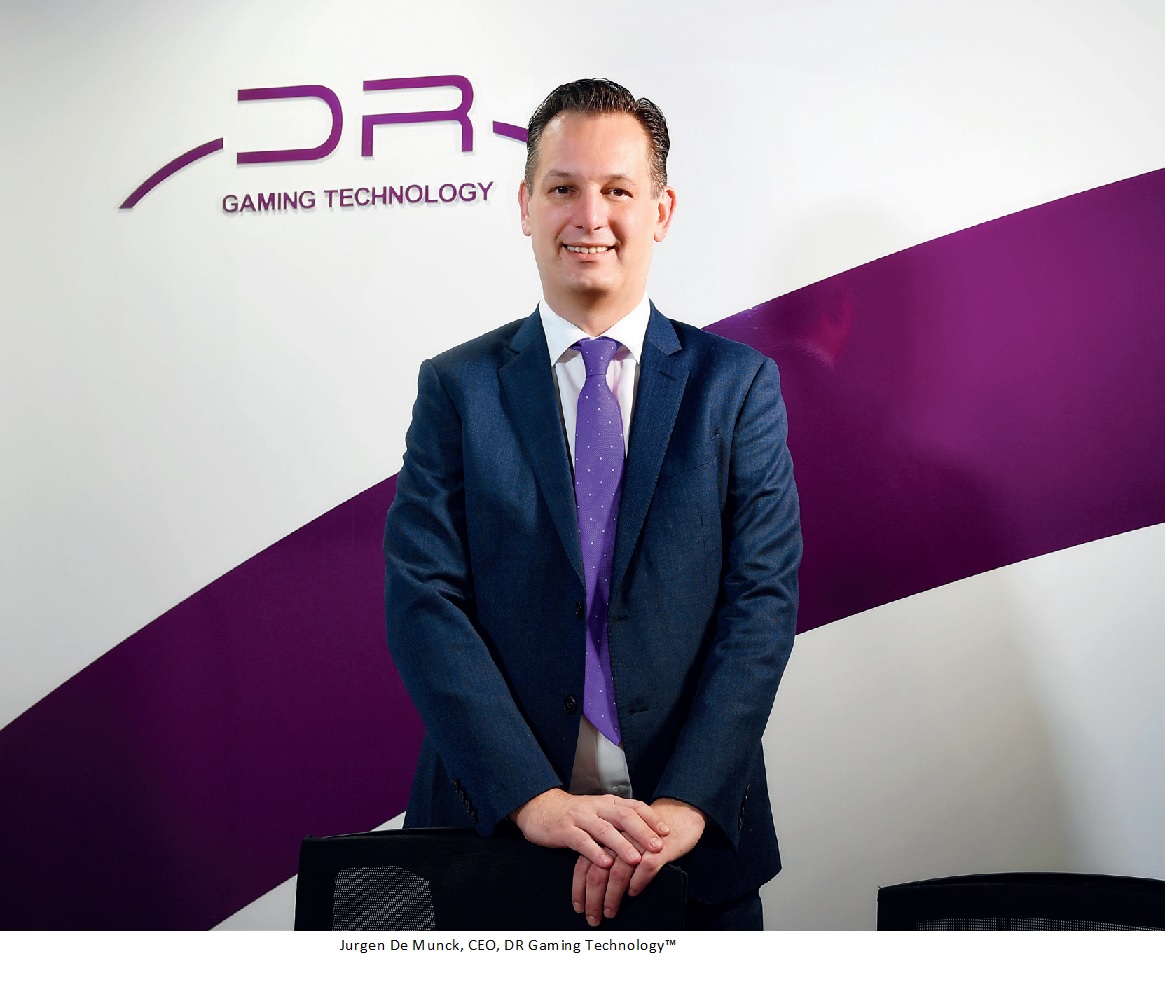 The reason for selecting these products follows the significant interest in them, and our company, at G2E Las Vegas in 2017, and even more so at ICE Totally Gaming in 2018. We, as a result, are hoping to garner similar levels of interest at G2E Asia.
What is the Company's key focus for the Asia-Pacific region in 2018, are you expanding in a particular product segment?
As noted above, we had significant interest in our range of jackpot and systems products, as well as our drSelfRegistration at ICE Totally Gaming in London in February this year, as well as at G2E Las Vegas in October last year and we see G2E Asia as the obvious entry point to gauge whether similar interest prevails in the Asia-Pacific Region. As a result, defining any key product segment for the Asia-Pacific market at present is quite tough. We trust, however, that the momentum gained at the two most recent shows attended in the US and UK will continue into Asia, and that our interactions with operators at G2E Asia will assist us further in honing our key product focus for the region.
What kind of business successes has DR Gaming Technology™ achieved in the Asia-Pacific region in the past 12 months, and during that time have you entered any new markets or made any major deployments in the region, or elsewhere?
Whilst we have enjoyed significant growth over the last 5 years, doubling our install base on devices from around 20,000 in 2013 to just over 45,000 at the end of 2017, the bulk of that growth has taken place in Europe, Africa and Latin America. To that end we increased our presence in Latin America towards the end of 2017, by adding a new office in Mexico and Colombia to our existing sales office in Peru, as well as offices in Uruguay and Paraguay earlier this year. There is no reason, based on our success in that region that a similar opportunity does not exist in the Asia-Pacific region – hence our attendance at G2E Asia last year and again in 2018.
Our view remains that the Asia-Pacific region is full of opportunity, and as such G2E Asia provides the platform we need to gauge that first hand.
To date we have installed our product in venues in Laos, Vietnam, and The Philippines, amongst others.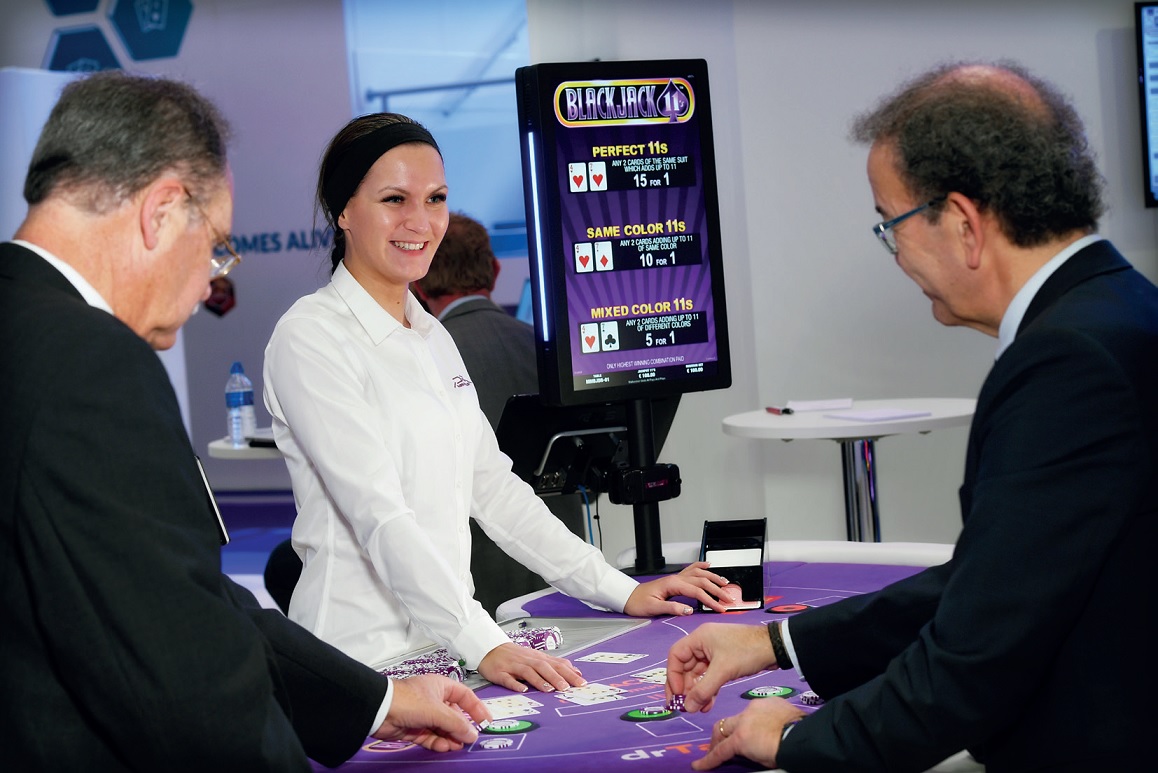 Are there any key/distinctive features to the Macau market in particular on the product front, and addition thereto, where do you think the market is headed in terms of any local or global trends?
We remain of the view that true cashless gaming and jackpots are what will drive player demand in the foreseeable future, not only in Macau or the Asia-Pacific region, but globally.
Many operators are relying on jackpots to not only rejuvenate their gaming floors, but to drive added player interest in their entertainment offering too, in fact some operators have as much as 70% (seventy) of their gaming floors operating with a jackpot in some form or another. With our ability to capture wins straight to social media via our drScreen Ultra, these big and more frequent wins will be 'shared' and 'liked' by many 'friends' and 'followers' in so doing creating added awareness of operators' establishments and their gaming and other entertainment offerings. As a result, we remain fully committed to our investment in the development of jackpots that will excite players, and provide operators with jackpot products that enhance their players' experience.
Similarly, players, and consumers in general, have become more and more demanding of tailored communication and offers. Faster mobile processing power, access to 'the internet', more stable and secure systems and the ongoing integration of as many services as possible is what will ultimately drive us all to a cashless environment. An environment where all accounts, bills and anything else that needs to be paid by, or paid to, a consumer/player can be undertaken in and out of a single e-wallet that we all trust and feel comfortable using At present our RFID 'Tap and Play' cashless card solution and sector leading 8.8" drScreen Ultra player interface are leading our market penetration in specifically the cashless sector.
Ongoing market forces, and a dedicated strategic focus on the player, have driven (and continue to drive) our research and development. The flexibility we are able to offer operators has ensured we remain at the forefront of design, and has been the backbone of our growth and the ever-increasing market support of our product. Our driving force remains the player, and it has always been with this 'hat' on that we develop, design and produce solutions. If what we produce does not ultimately make the player experience better, then it is of no use.
About DR Gaming Technology™
Established in 2003 by CEO Jurgen De Munck and CTO Michiel van Dam, DR Gaming Technology™ (DRGT™) is now the world's fastest growing independent gaming systems supplier.
It's state-of-the-art systems are developed using the latest technology, resulting in the unique ability to operate without a server, in so doing greatly simplifying system installation and implementation, and ensuring customers total management control over their entire operation/s.
At present the Company's modular, flexible and cost-effective system solution operates across over 50 different countries, and on in excess of 45,000 gaming devices, boasting some of the most powerful functionality in the world.
Subsequent to acquiring Systems in Progress (SiP) in 2012, DRGT™ moved to its current headquarters in Aalst, Belgium in 2015. In addition to its head office in Belgium, DRGT™ also has offices in Austria, Malta, Peru, Mexico, Colombia, Uruguay, Paraguay, and South Africa.