Hard Rock Rocksino General Manager Mark Birtha has learned the casino business from the ground up. He started in the industry in June 1994 with then-Mirage Resorts, as an assistant director of beverage. Shortly after opening Bellagio (as beverage director), he left for Las Vegas Sands to become catering and conference manager. He also became the first Venetian executive to be fast-tracked through a year-long Executive Development Program. Subsequently promoted to corporate development manager, Birtha was involved with Sands' bold expansion into China, helping incept Sands Cotai, Venetian Macao and the Cotai Strip – now all among the top performers in Macao. Before leaving Sands in 2004, Birtha had risen to executive director of casino marketing administration.
A two-year stint with Edge Group's abortive W Las Vegas Hotel, Casino & Residences followed, with Birtha serving as vice president of development, operations and administration. W evaporated with the rest of the Las Vegas condo bubble but Birtha quickly found his footing as vice president of development and project manager for Marriott International. His brief at Marriott included oversight of all Marriott brands in the Vegas market. He also wound up working on another doomed project, the $3.1 billion JW Marriott Las Vegas Hotel Convention Casino. Birtha, however, landed on his feet yet again, becoming president of the Pascua Yaqui Tribe's Sol Casinos. There he oversaw the $120 million expansion of the tribe's Casino del Sol and well as operation of the Anselmo Valencia Tori Amphitheater. After two years with the Pascau Yaquis, Birtha returned to Vegas as vice president and general manager of Station Casinos' Fiesta Henderson. His role here entailed involvement in every face of casino operations – and it wasn't unknown for him to greet hotel guests or moonlight as a chef in one of Fiesta Henderson's restaurants.
Never one to let grass grow beneath his feet, Birtha turned up earlier this year as general manager of Hard Rock International's Hard Rock Rocksino, a casino and harness-racing course, near Cleveland. The property has been a success right out of the gate, perhaps in no small part due to Birtha's precepts, which remain consistent from one posting to another.
How do you get "on the level" with employees and guests?
The reality is that there is nothing more important in our business than ensuring we understand the needs, wants and expectations of our two most critical constituents—our employees and our guests. This cannot be achieved by "managing by spreadsheet"; instead, an engaged operator strives to preserve open and constant lines of communications with each by being on the casino floor, in the back of house, at daily team member "huddles" and at every point of contact with the guest. I often find myself speaking with regulars dining in our restaurants, and of course walking the gaming floor and building personal interactions, while monitoring service levels that guarantee a high-quality experience. Relationships with guests and team members are personal, and sharing stories and showing respect is critical to building long-term, valuable ties.
Are customers' expectations of a casino changing, whether in terms of gaming product, F&B, entertainment or other amenities?
The only constant in our industry is change, and we are on the fringe of many in the years to come. We are a discretionary entertainment purchase; thus, guests have the ability to choose from similar options in the gaming space, other options in the non-gaming entertainment space, or a completely different offering altogether.  In order to be competitive, we need to focus on delivering the highest level of guest service and product constantly. Operators have to be connected to guests to know what they want today, while at the same time "peering around the corner" to have an idea of what will be compelling and in demand tomorrow.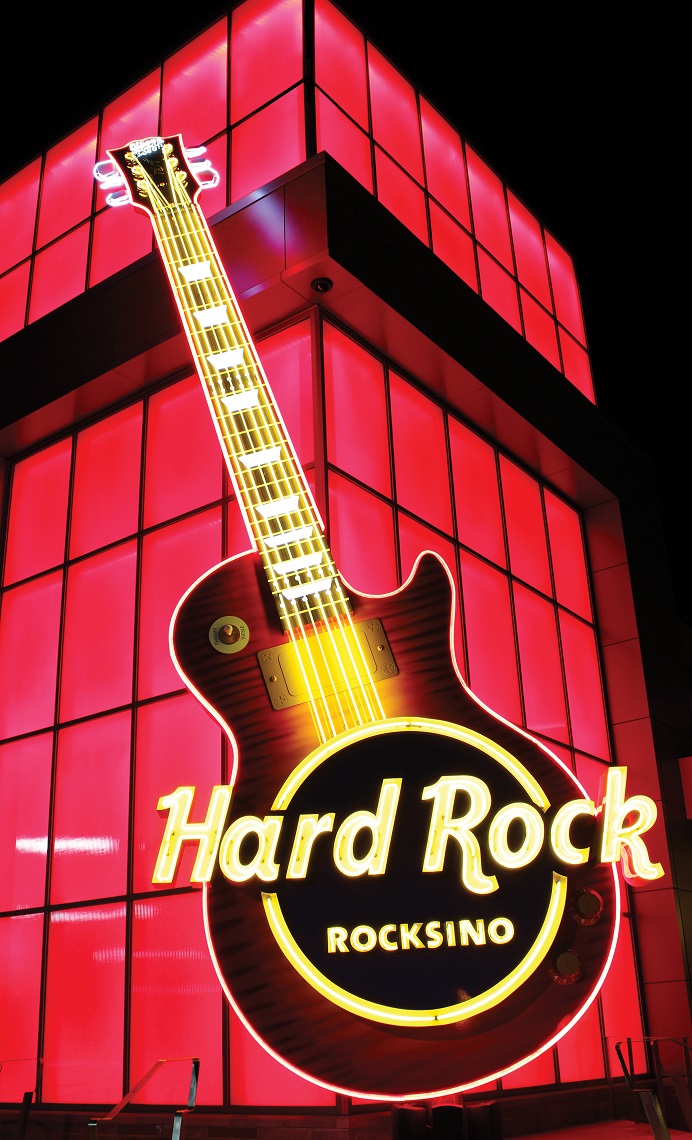 The most intriguing aspect of our future business lies in the technology space. Guests today are becoming far more sophisticated with their personal technology and in many cases their "bandwidth" far exceeds what is even offered on our properties. They travel with their technology and it has become completely ingrained in their day to day lives. Therefore, operators and developers in our space need to focus on how to provide platforms that allow guests to just "plug in" when they arrive and at the same time offer technology amenities that allow them to enhance their stay in every revenue area while on property. Allowing a guest to do whatever, whenever is something our industry will need to quickly understand in order for us to keep current with the rest of the world.
How do you keep tabs on what the competition is doing?
It is clearly important to know what is happening on your own campus, but equally valuable to know what the competition is doing as well. Machiavelli in the The Prince said it best: "Keep your friends close but your enemies closer." 
The best way to actually do this is to spend time regularly walking the casino floors of your competitors to know what they are doing. Throw some money into the machines to understand pay tables and point programs and to also get on the mailing list. Watching their guests struggle with a kiosk, wait in an inordinately long players' club line or leave a restaurant without a smile on their face is telling; watching their guests playing on the newest games that you don't have, redeeming points and marketing offers in droves, laughing and enjoying interactions with employees, and waiting to get a seat at a game or a parking space in a full lot or garage is even more telling and should raise a red flag.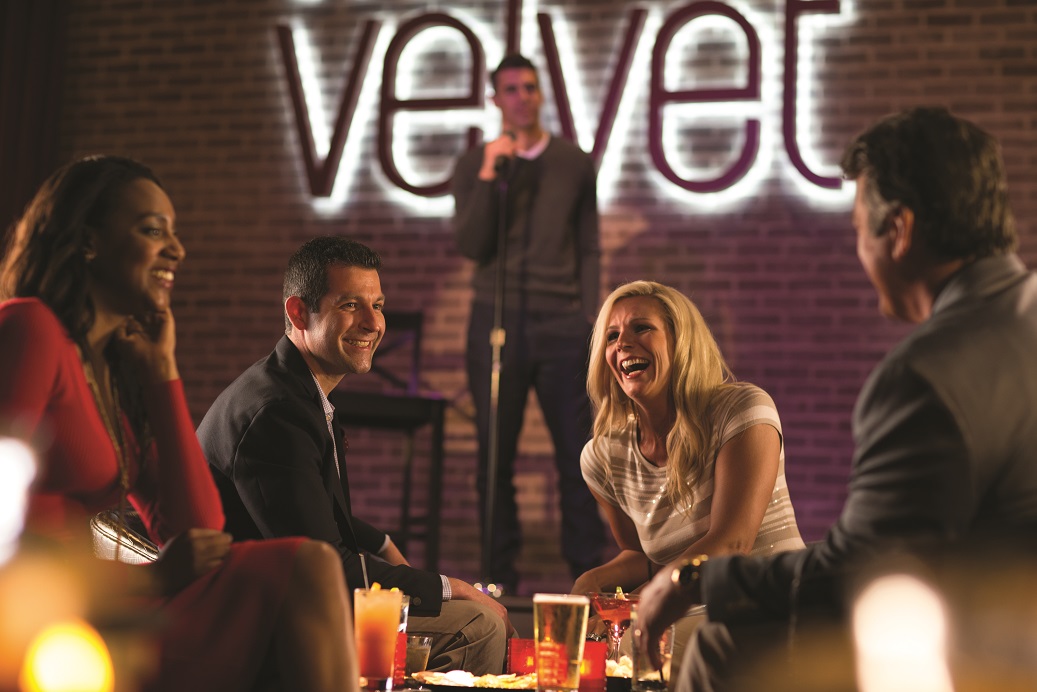 Are you able to have much guest interaction and how do you benefit from it?
There is nothing more important to the success of the business than interaction with our guests.  And this means our external guests as well as our internal guests (team members).  With regards to our customers, the focus should clearly be on spending as much time as possible personally communicating with them.  This is achieved from simply walking the casino floor, to table touching in the restaurants, personally checking guests in at the front desk, and walking a guest to their requested destination (instead of just pointing them in the appropriate direction).  On a busy weekend, I will plan time to stand at the various entrances and welcome guests entering the building, and thank the ones who are heading out for the night.
We are in the customer service business and more importantly, the hospitality and entertainment-experience industry. The only way to know what the customer wants is to communicate with them. This of course can be done via the phone or e-mail but nothing is more effective than making the time to personally speak with them about their needs, wants and expectations. I often will bring a VIP guest up to the executive offices and sit one-on-one to answer their questions and to show how appreciated they are and how valuable their loyalty is. The feedback is not always pretty, but it is always important. These guests spend more time on our gaming floor than we do, know how the service is and the quality of our products, understand the value they are getting from our marketing programs, and can also tell me what the competition is doing.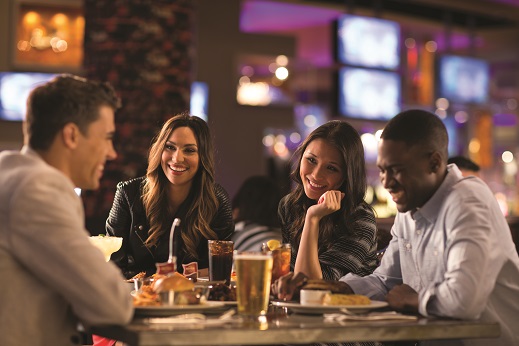 High-limit rooms in locals casino seems like a contradiction in terms. How well do these rooms pay their own way?
At first glance it might seem a bit contradictory but there is a robust high limit business in the locals markets around the country. The most obvious factor to remember is that high-limit and VIP are relative to the demographic that you are serving. Once you clearly define who your guests are you can focus on ensuring you have the right amenities and products available in your program to cater to your guests. Having a high limit room is something that can be a clear differentiator in the locals market, a competitive advantage, and even a tool to attract a new level of clientele to your business. 
You've mentioned being deeply influenced by your exposure to Native American culture. In what way did it affect you?
I am glad you asked this question. I had the great opportunity to work with the Pascua Yaqui Tribe in southern Arizona where I oversaw operations for two casinos and developed a $130 million resort hotel.  When I arrived there I had the intent to bring my Las Vegas experience to market and "revolutionize" how things were being done in that region. "Raising the bar" and leaving my mark was my objective and I was confident that I would change them going forward. The great irony was that after two years of construction and pre-opening operations which culminated in the creation of a beautiful four-star, four-diamond, world-class hotel resort, I realized that they had actually changed me significantly more and the experience has left a lasting impression on who I am as an operator and developer.
I say that because I learned a great deal about their culture, their history, their way of life and most importantly the struggles they have gone through and the great pride they had in this enterprise. The Native American gaming space is uniquely different from the commercial gaming space. These casino hotels oftentimes are literally their "homes," and there is an honor and pride shown to property guests which is a reflection of their culture and hospitality. They share their life experiences with their guests and long-term relationships are built on more than just comps and marketing spend. The successes of these enterprises directly impact the survival and welfare of the tribes and their respective reservations.  That is a significant responsibility to carry in your hands as you make decisions regarding how they spend their money and what is critical to their success.  I had the opportunity to engage the reservation and create initiatives like building a new school playground or cleaning and gardening homes and roadways that directly impacted lives. That is why this experience left me far more enriched than when I arrived.