London's De5ign is your one-stop shop for ICE exhibitors' graphic needs. By David McKee
If you've admired the look of Casino Life, it's the handiwork of Stewart Hyde that you are appreciating. Stewart has many strings to his bow, especially his firm De5ign, which stands ready to help exhibitors at ICE London. In this exchange, we look at what he can do for the industry and what makes him tick as a designer ... or would that be de5igner?
Can we commence this interview with a little insight into your knowledge and experience of creative design?
Sure, I've been a graphic designer for over 20 years and have had my business for just over 10 years. I have worked with a variety of different businesses across a number of sectors, helping them create the ideal brand to enable them to market their company in the appropriate manner and allow them to take off in the direction they desire.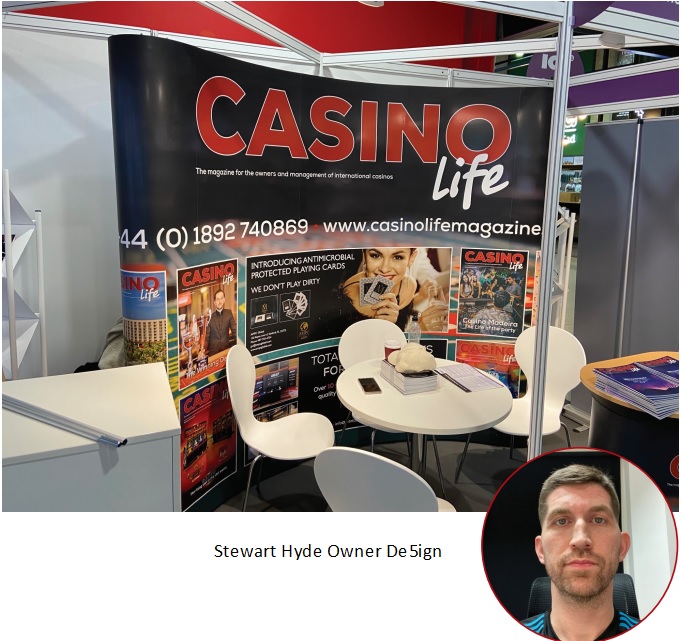 There isn't a much more important element to a business than your brand, because that is the base from which you identify yourself. I offer five key services which are logo and brand design, brochure design, magazine design, digital design, and event design. I find that there is a real correlation with the aforementioned. Before launching my own business I worked for different agencies and publishing companies, which in turn allowed me to gain valuable knowledge in both the client-facing situation and liaising with print houses for various products to different specifications of production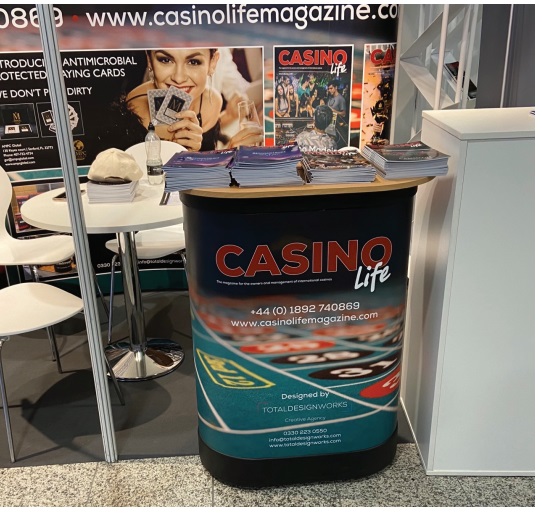 How can you assist exhibitors at ICE London this year with creative design?
In print, we are able to manage the whole process from the client's requirements and order through to delivery of products to the show, whilst getting more favorable prices due to my long-lasting relationships with a selection of suppliers. When it comes to exhibition stands, we can design and organize the print and delivery of stands, roller banners, leaflets, flags, and any other products that the client wishes to produce to showcase their brand and deliver their message.
As for advertisement design, we can deliver top-quality artwork for the client's requirements across different mediums, whether it be for printed publications, digital banners or individual handouts at exhibitions. We guarantee that everything created will have brand synergy throughout so that potential customers are in no doubt about who they are talking to. If you want promotional newspapers and handout brochures, we can produce a variety of different printed products to either your standard A4 or A5 size or, if required, to more bespoke dimensions, depending on the client's needs and end-goal requirements.
We can also advise on the type of paper and extra finishes that we believe will give their product that extra lift when placed into a prospective client's hand.
What advantages can exhibitors gain from using the services of De5ign?
The advantages are plenty. The client is effectively working with an extended member of their team with a wealth of knowledge and experience in producing quality designed and printed products. These will be delivered on time and to budget, which alleviates the stress and hassle that might occur, and which allows the individual or team to concentrate on their day to day tasks, safe in the knowledge that everything is being dealt with accordingly.
Can you provide readers details of your knowledge of ICE London and your creative work in a sector that is a niche industry, where few design agencies have any experience of the industry let alone shows such as G2E Macau, G2E Las Vegas or ICE London?
 Of course, as you say this is a very niche sector and I have really absorbed that fact as the years have passed. I have attended these expos for the last 10 years—excluding last year for obvious reasons—and always make sure I visit as many stands as possible and chat with various team members so that I manage to get a good understanding of what their company stands for, along with the direction they are heading and what they are trying to achieve at the show. When you throw into the mix the variety of nationalities that attend, you get a broad understanding of what makes them tick—which is really valuable for me.
Saving money is always a very important factor in any organization's investment in exhibiting at major exhibitions. How can your organization assist exhibitors at ICE London in getting the best value from their promotional show budgets?
Good point. This is usually the number one question we are always asked in the outset. We can advise on formats and how to rework to make your product more cost effective. We have a selection of trusted print contacts to obtain you the best possible quotes at the most competitive rates. No matter the size of your print request, we will make sure that we place the job with a printer that specializes and suits the specification. We offer project management, which includes artwork checks, printer liaising, ensuring your deadlines are met and keeping on top of quality control. The best part is you'll receive just one invoice, no matter how great the complexity of the project.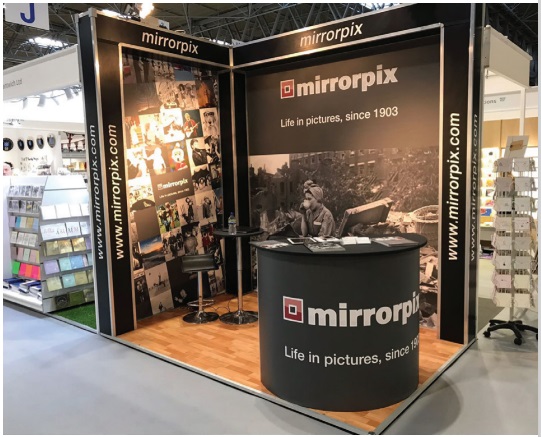 How long have you worked with Peter White and his team at Outsource Digital Media?
Peter was one of my very first clients when I launched my business and we have created a long lasting and very strong relationship over the last 10 years. We design and print-manage all of ODM's publications, and also support them with other design needs across both print and digital mediums from business cards through to website creation. It's an absolute joy to work on each title, and I get to see first hand the time and effort both Peter and his team put in to creating the very best content and product possible.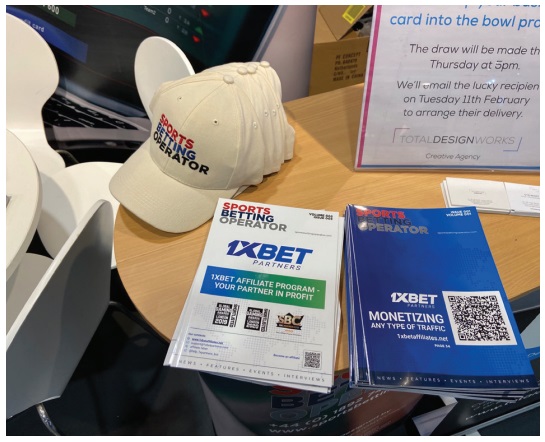 Finally, I take it you'll be exhibiting at ICE London in April?
That's correct, I'll be right alongside Peter and his team. He kindly allows me to make use of a booth/ stand. This is also a bonus for any clients who are exhibiting, as I will be on hand to deal with any issues—God forbid—that arise and also discuss any work they may want carried out moving forward for future events. It's a great three days and I love the array of different businesses that exhibit within such a niche industry.
Thank you for your generosity with your time, Stewart. We'll let you get back to work.