Michael Boettcher, founder, Storm International speaks with David McKee ahead of the opening of Shangri La Batumi
Storm International, a casino company with a quarter-century of experience, is bringing its brand to Batumi. Visit the Ramada Plaza Hotel by Wyndham Batumi and you will find Casino Shangri La Batumi, the latest jewel in the Storm International crown. Having gone live on August 2 of this year, Shangri La Batumi offers 130 slot machines and 28 table games of varying genres. To get a look behind the scenes, Casino Life Publisher Peter White spoke with the men at the eye of Storm International, Michael Boettcher and Darren Keen. The following interview has been edited for clarity.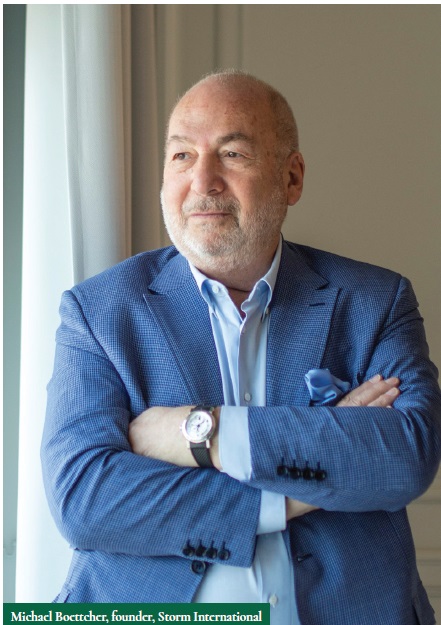 What plans and aspirations do you have for Storm International?
My plans are first of all to consolidate our existing business following the disaster of the Covid times, something we are successfully doing. Secondly, we are looking to grow in areas where it is possible to do so, with help for business rather than interference from government.
What would you like to see in the future? Are there any dream collaborations, projects or ideas that haven't come to life as yet?
We are actively pursuing online gaming licenses, again, in jurisdictions that do not persecute the gaming industry, most notably in the EU which does not help business at all. We are also looking at any realistic casino possibilities around the world and will continue to do so. My dream is to have a proper casino resort that I would build from the ground up.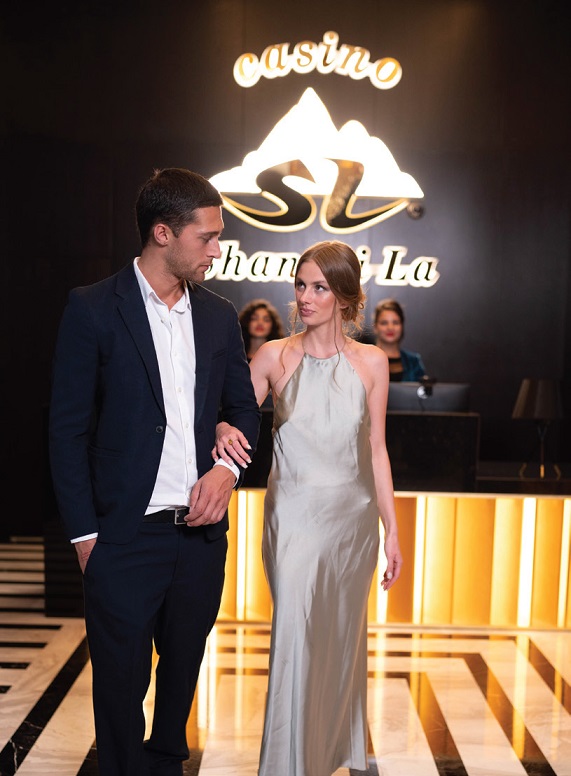 Can you provide readers a little insight into the phases involved in the construction of Shangri La Batumi?
Batumi is our next project, where we are planning to open in late July of this year. Construction is nearing completion and we are on track to install our equipment as soon as we are able to do so. We are now conducting training schools in our Shangri La casino in Tbilisi and have high hopes for the ever-growing market in Batumi.
Based on your expertise in this area, what will make this project stand out?
We have an outstanding Israeli partner and believe that we will attract many potential visitors to our facility, where we will also be targeting the Israeli market.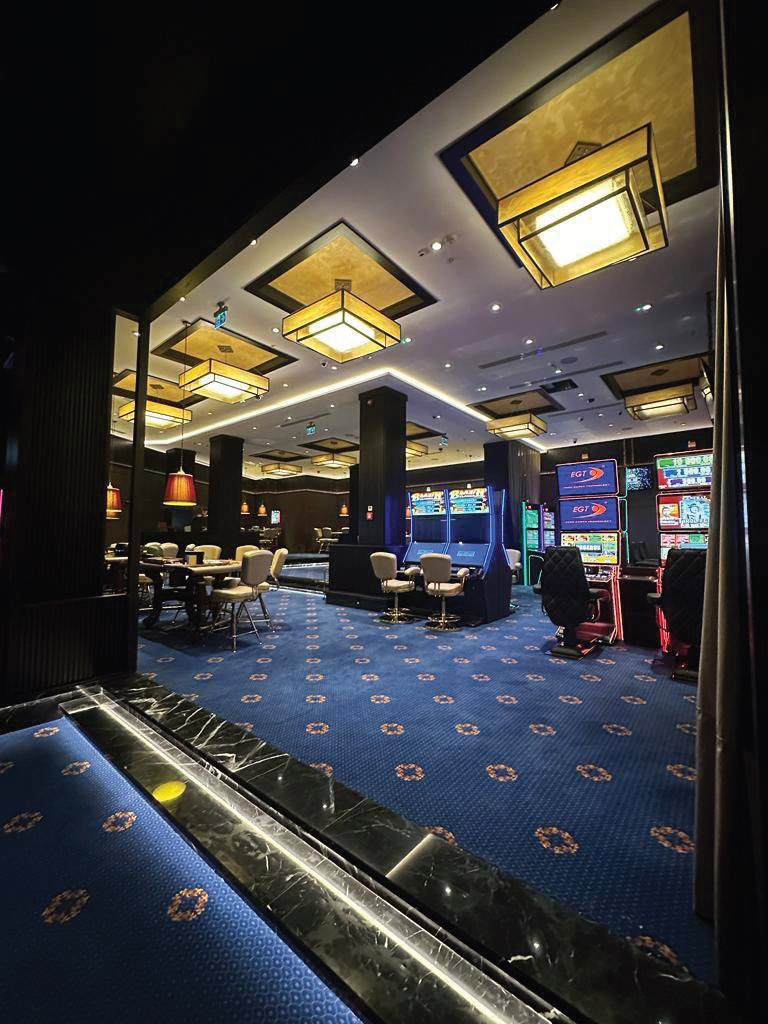 How important is design and architecture when developing a new project?
It is always important and one of the reasons for our continuing success. So many operators simply copy others, specifically Las Vegas and I suppose they are right to do so as Las Vegas is, after all, the leading gaming hub on the planet. You can clearly see this from the casinos around the world where Macao, the Philippines and Singapore all have elements of design from Nevada properties. There is nothing wrong with that. What we have done is to use many of the same elements but also introduce design that is unique to us. We believe that is why we have also been copied by many of our competitors. Imitation is the sincerest form of flattery, so we are quite happy for others to try and copy us. But the success of any casino is not in design alone and, once again, that is where we excel.
Have you noticed any particular trends in casino design and layouts?
The design and layout largely remain the same as it has always been. Only the constant upgrading of slot machines has been significant, whereas table games have largely remained the same – except that there are now many more poker table games where it used to be blackjack tables, of which there are now notably less.
What do you consider to be your biggest success so far?
Our biggest success is that we have survived what many would have thought were insurmountable odds. Because of our great team and ongoing philosophy we have stayed in the game, and hope to do so for the foreseeable future.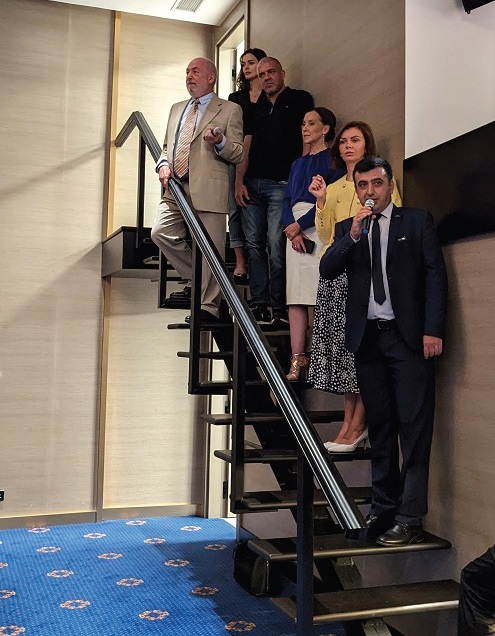 What's one unexpected shift you've seen in guest expectations or demands post-pandemic?
The pandemic did not result in any changes to player retention but the most significant (and detrimental to all) shift has been payback to players when they lose, first introduced in Northern Cyprus in the 2000s. This has resulted in a dramatic decrease in casino profits and the rise of those agents who in fact steal players with whom they became familiar with when working in a casino. They then try to take them to other casinos, effectively 'selling' them to the casinos that are prepared to give the biggest paybacks. These agents are known in the industry as 'bottom feeders' and are the scourge of the industry. We cannot blame the players but owners and agents are making a terrible mistake with this idea. It simply reduces overall profitability and has taken all the joy out of running a successful casino business with players becoming more and more demanding. As a result, many more casinos are opening (and then closing) than ever before.
What have been your primary responsibilities and objectives in your role with Shangri La Casino?
We are the project managers for the property and therefore responsible for all aspects of building the casino part of the complex. This includes the hiring of all casino-related staff and eventually the operation of our next Shangri La.
Why Batumi? What aspects of the city did you consider most suitable for this latest new casino?
Batumi is an interesting site. I first came here 12 years ago and wondered why anyone would want to build a casino there. It seemed to me to be just a tourist resort. Tourists are not good value to casino operators because they are usually families and the focus is on enjoying a family holiday, which would not include any real casino visits. However, that is now changing to include visitors who are specifically visiting Batumi as casino patrons, thus making the city a potentially viable option to all other gaming destinations in the region. Its proximity to Turkey, Israel and to the Middle East makes it an easy flight and there are many flights from those countries, especially in the summer. So we are optimistic about the future, although the airport needs to be expanded if the city wants more visitors. While there are, as far as we know, no plans to do so, it is something the city authorities need to think about if they do indeed want more visitors.
Are you planning to bring in staff from other casinos during the early months?
As an international company, especially in this part of the world, we have always offered staff in other countries the opportunity to live and work in other countries. So we will certainly be bringing those staff to Batumi to help manage and train local staff before moving to other destinations. The same opportunity will be given to Batumi staff once they have gained the experience and have the desire to work in other countries.
Where is Batumi is the casino situated and is it easy to get too?
The casino is located in a prime position and will very easy to access, plus we will have transport available from the airport for all our visitors.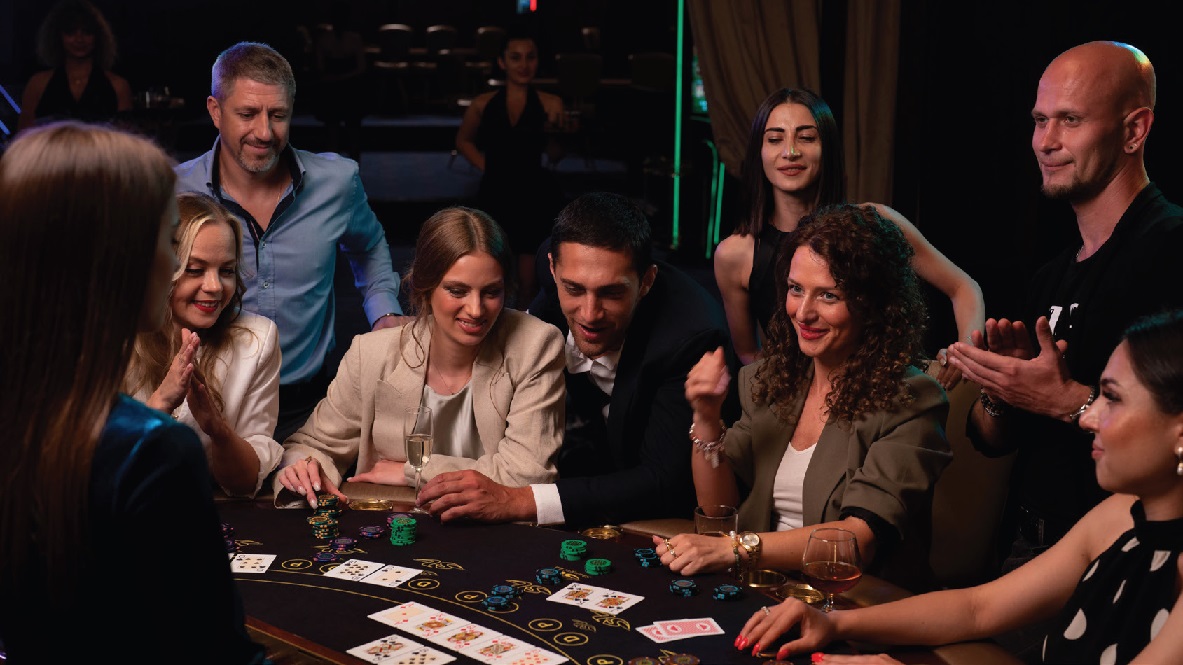 What is the dress code for the casino and are patrons required to provide valid ID?
ID is always required and the dress code should always be acceptable. Although it would be nice if everyone came in in tuxedos and evening dresses after eleven, those days are long gone. We do like to have a dress code for those special casino nights and big holidays.
Batumi is known as Las Vegas on the Black Sea, with it being such a well-established casino scene. Has recruitment been relatively straightforward?
Recruitment has been relatively easy in spite of the number of casinos that are open and that are planning to open. This is largely as a result of our excellent human resources department and the reputation that we have built over 30-plus years as good and conscientious employers. Many employees who left for one reason or another, especially during Covid times, have happily joined us again, and we have an ongoing training school to meet the needs of our existing and future projects.
Are most guests at the casino Georgian and Turkish, or do you expect a fair amount of tourist and business travelers?
As previously noted, there are a diverse group of players from in and around the region. Many new players are now visiting from Israel as well as many more from the CIS countries.
What is the choice of table games at the casino and how many tables do you have?
We have not yet decided on the total number of tables yet but we will certainly be providing our guests with more than enough tables and state-of-the-art slot machines to make them happy. Food and beverage will be of the highest international standards.
Have you anything else you would like to add?
What we need more than anything to work successfully is to have the cooperation and understanding of local government. We are excited at having the opportunity to discuss the future of the gaming business in conjunction with the city officials, hopefully being able to give our input into what we believe really can be the Las Vegas of Eastern Europe, the Middle East and Asia Minor.
*** Casino Life would like to thank Michael Boettcher and his Public Relations Team for all their help and assistance with this exclusive feature first published September 2023 Casino Life Issue 159  ***