Felix Rappaport, President & CEO, Foxwoods Resort Casino talks to Stephen Karoul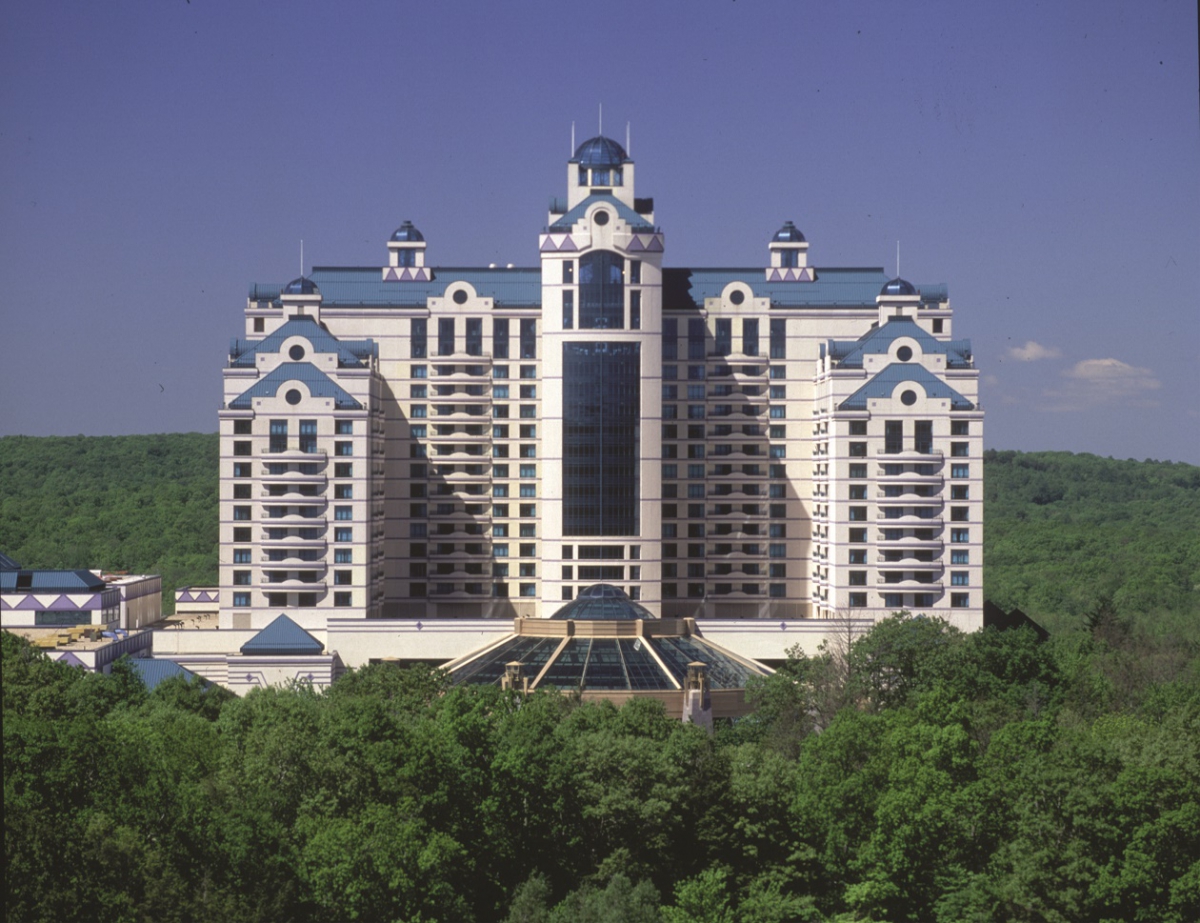 Felix, you have been involved in the casino industry for a long time and have an interesting background as well as having worked at some interesting properties. Please tell us a little bit about yourself and some of the places that you have worked at.
I have more than 35 years of hospitality, gaming and entertainment experience at major resort gaming operations throughout the country.
I've worked for many of the world's largest and most well known names in the hospitality industry, including Station Casinos, Hershey Entertainment and Resort Company, and Steve Wynn's Mirage and Treasure Island.
I also served as President/COO of New York-New York, Luxor, Excalibur, Mirage, all part of MGM Resorts International.
Foxwoods is an incredible casino resort. What was your first impression of it when you initially arrived in Connecticut and what is your current impression of it?
Foxwoods has had a strong entertainment footprint for more than two decades, hosting more of the world's hottest stars than any other property. From the legendary crooner Frank Sinatra opening our Fox Theater in 1993 to the world-renowned Luciano Pavarotti performing in our Bingo Hall in 1996, Foxwoods has brought the best and brightest to the Northeast.
As the largest resort casino in North America, I was impressed by the overall scope of offerings from luxurious accommodations to exciting nightlife and entertainment to delightful food and retail amenities, as well as the authentic Native American heritage and culture that abounds throughout the property. It's truly an amazing place to be and be seen.
We're the perfect place for both recreation and business with the most modern and versatile convention and meeting space to infuse new life into any meeting or event.
While on property, guests can avail themselves of some of our stars of the culinary world like Michael Schlow's Alta Strada, Cedars Restaurant or Al Dente, not to mention Junior's Deli or Red Lantern Sushi. We have more than 30 restaurants, so we know guests won't go home hungry.
But what has truly impressed me, is our valued Team Members, who are at the core of our success. We achieve much on a daily basis thanks to their hard work, dedication and devotion. I applaud their efforts to deliver outstanding guest service, which keeps our loyal guests coming back.
Hundreds, if not thousands, of guests have been here since we opened our doors more than 23 years ago, and thanks to the outstanding customer service of valued Team Members we have made guests for life.
In fact, it's their outstanding attention to detail that has made many of our new guests repeat guests, and helped to make our loyalty program an incredible success story in the industry; one that's envied by our competition from the Northeast to Las Vegas.
What are some of the key differentiators at Foxwoods?
We have continued to evolve our products and service offerings here at Foxwoods in order to differentiate ourselves from the competition.
We believe that we are poised to meet the challenges ahead by offering a more dynamic and engaging destination resort casino experience through our talented and experienced team members, as well as outstanding guest service.
The new Tanger Outlets at Foxwoods opening on May 21, 2015, as well as the new retail concourse that opened in 2013, are just two recent examples of how we are positioning ourselves for future growth and success in the marketplace.
We continue to create a more exciting and dynamic gaming experience for our guests. The new Tanger Outlets is just one example of how we will provide a more robust experience for guests in the future through additional non-gaming amenities and more spectacular reasons to shop, stay and play at Foxwoods.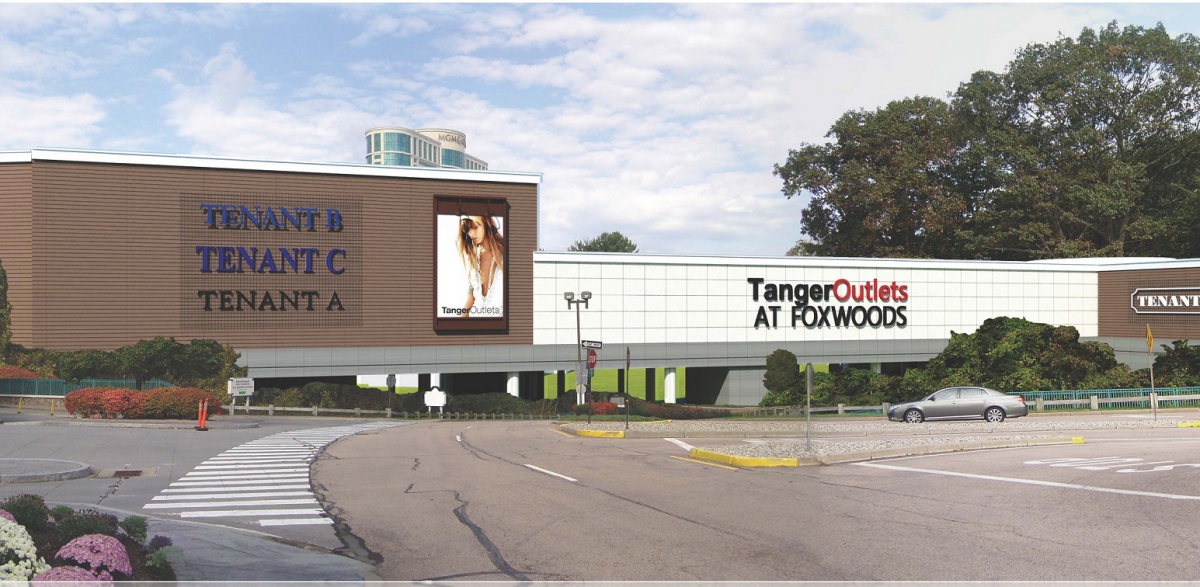 Foxwoods is building a large Outlet Shopping Mall attached to the casino. What impact do you think that will have on business and why?
When Foxwoods opened in 1992, it became one of the most famous brands in all of gaming, resorts, and entertainment. The property currently sees 9 million visitors each year, with an anticipated additional 4 to 5 million visitors with the opening of the Tanger Outlets.
This new fully-enclosed, climate-controlled fashion outlet center will augment our already impressive reputation as an upscale shopping destination. It will transform Connecticut's retail landscape. The economic impact will be widespread as we bring 1,000 new jobs to southeastern Connecticut and create new employment opportunities for all of Connecticut and neighboring Rhode Island residents.
We anticipate the destination will create an estimated $10.4 million in annual sales tax. The outlet center will connect the Fox Tower Hotel to the Grand Pequot Tower Hotel and feature over 80 fashion outlet stores including American Eagle, H&M, Banana Republic Factory Store, Calvin Klein, Fossil, LOFT, Nike Factory Store, Steve Madden, Tommy Hilfiger and many more. It's expected to draw shoppers from all over the world.
Most people are aware that gaming revenues have decreased in Connecticut over the past few years due to increased competition from casinos in surroundingstates causing loss of market-share. However, the casino industry recently read about an innovative new idea to ask the State to allow Foxwoods and Mohegan Sun to work together under the existing compact to develop and co-manage three new smaller casinos along the State borders to help stop the exit of gamblers from CT to other States.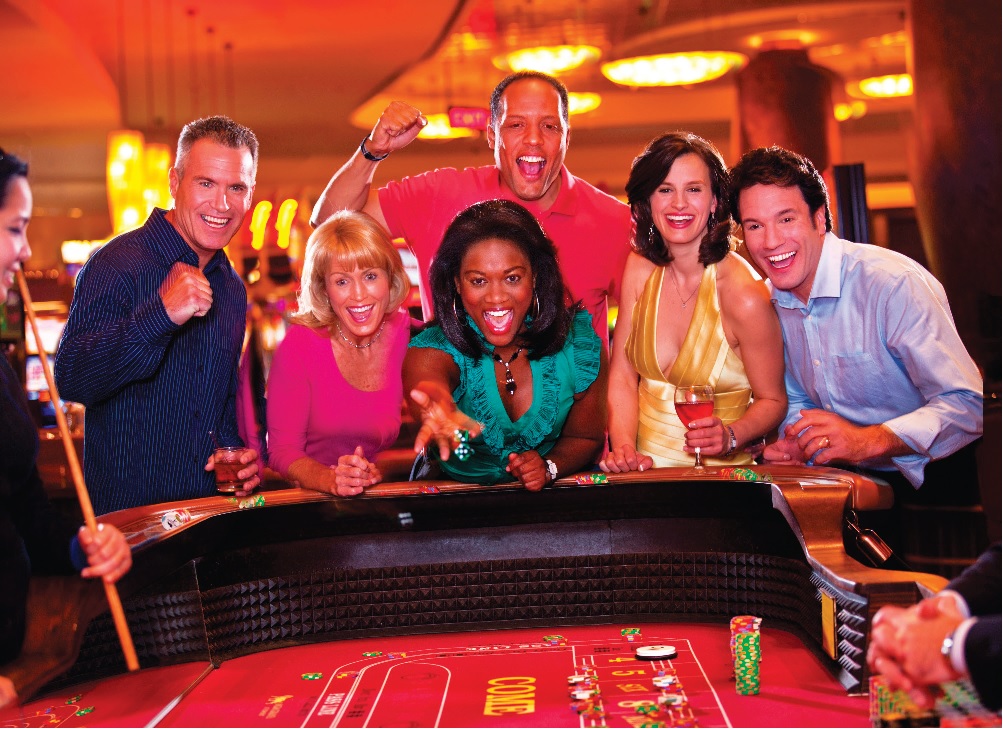 These new casinos would also attract some players to cross over the State line in reverse to play in CT thereby generating both tax revenues and jobs for the State of CT. What are your thoughts about this clever idea?
It's a very unique opportunity and we applaud the Governor and State Legislature in working with us and the Mashantucket Pequot Tribal Nation led by Tribal Council Chairman Rodney Butler and The Mohegan Tribe led by Tribal Council Chairman Kevin Brown to save thousands of jobs for Connecticut. The proposed legislation is so vital to our collective economic health in the state. It's about saving thousands of Connecticut jobs. Our proposal is simple: Give guests more reasons to stay and play in Connecticut.
Our efforts extend beyond just the two casinos with broad implications for all 169 towns in Connecticut. At Foxwoods, we currently employ team members from 134 of the 169 municipalities in the state, and our buying capacity for local goods and services touches 650 local merchants in the area. In fact, we buy more than $120 million in products, goods and services from Connecticut vendors alone. As such, we need to protect this economic stability and vitality for our local communities throughout the state and region.
After nearly two decades in business, we know our guests. While there is certainly appeal to the new and different, brand loyalty matters, and in large numbers they want the quality they know. Satellite gaming facilities would provide a product that guests want and continue to provide thousands of jobs.
One of the biggest secrets at Foxwoods is their two golf courses. What can you tell us about the two Rees Jones designed golf courses at the Lake of Isles?
Located across the street from Foxwoods Resort Casino, Lake of Isles is a Rees Jones designed 36-hole golf club that features two courses winding their way through 900 acres of beautiful wooded Connecticut countryside and around a 90-acre lake.
Managed by Troon, the worldwide leader in upscale golf course management, development and marketing, Lake of Isles offers the ultimate golf experience. In addition to superior service and impeccable course conditions, amenities include a 50,000 sq. ft. clubhouse, and a state-of-the-art indoor and outdoor practice facility.
The North Course is a par-72 layout that stretchesmore than 7,300 yards from the championship tees. The course features rolling fairways, island tees and greens and extraordinary views, which blend nicely with the incredible natural landscape. The North Course is open to guests of Foxwoods Resort Casino and daily-fee golfers.
The exclusive South Course is private to members and accompanied guests. It also is a par-72 and reaches over 7300 from the championship tees.
Golf Digest in its "Best In State Rankings" recently ranked the North and South Courses among the top courses. And the North Course was just voted No. 1 in Connecticut on Golfweek's 2015 state-by-state list of "Best Courses You Can Play." This is the North Course's ninth consecutive appearance as No. 1 in the state.
Connecticut is known for outstanding public and private courses. We are fortunate enough to have both our private and public course ranked regionally and also nationally. We take great pride in providing our guests with the ultimate experience from pristine course conditions, five-star service and amenities that are found only at Lake of Isles and Foxwoods.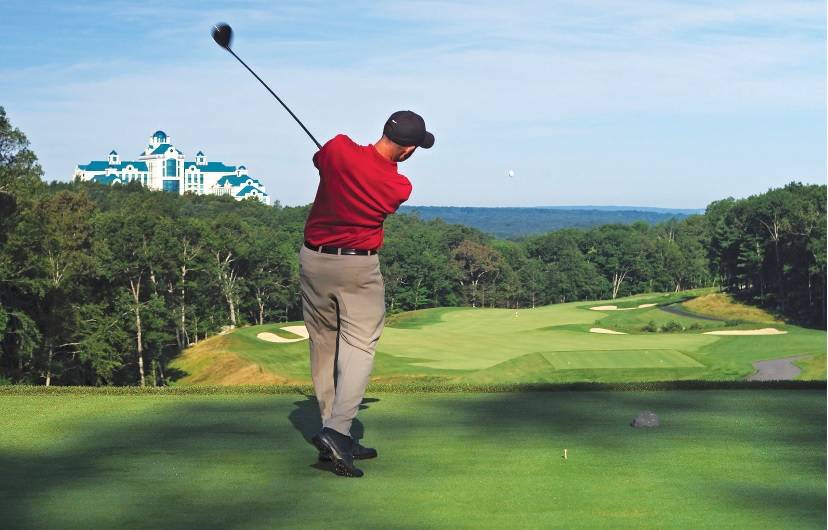 Final question. If you were to serve as a mentor to a younger person interested in a career today in the casino industry, what would your advice to them be?
The resort casino industry is part of the hospitality industry. And to succeed in this industry, you have to enjoy working with people and to be of service to people. This industry is about being of service – not servitude.
Happy employees provide great guest service, which brings customers back, which generally provides for a successful financial model. But if you focus too much on profits you might ignore both the guest and employee.
As gaming continues to expand, we must be vigilant in looking for greater opportunities to touch a more captive audience and better meet the discerning taste of our burgeoning population of loyal baby boomers, as well as a maturing millennial population.
Steve Karoul is a recognized casino consultant with over 36 years of hands-on experience with the best casinos both within the United States and internationally. He is also an authority on all aspects of casino marketing. Steve has lived in numerous countries and has conducted casino marketing activities in well over 100 countries around the world. He also monitors Poker, online Poker and online Gaming around the world. He is an author, a lecturer and an educator who often injects his own hands on experiences and openly shares his ideas and thoughts with fellow industry executives. Telephone + (1-860) 536-1828 or skaroul@comcast.net or see www.euroasiacasino.com