Aristidis Tsikouras, Managing Director GeWeTe talks to Glyn Thomas
With the half way mark nearing for 2017 what have been the highlights for you so far this year and what excites you most about the second half of the year?
Let me start by saying that we started the year on a truly exciting note. GeWeTe is the redemption and change machine provider within the Gauselmann Group. Our expertise originates in serving the street market – for example in our home market in Germany we enjoy over 75% market share. This continued success brought about new responsibilities. The board of the Gauselmann Group decided that we at GeWeTe should also serve the international casino market. The GeWeTe name is becoming more familiar in casinos and the ICE in London was the ideal opportunity to introduce our latest inventions. The local European shows in Ireland, England, Spain and Italy were all very successful for us at GeWeTe. Now coming back to your question: We naturally aspire to bring all the interest from these shows to new orders – so I anticipate that our production department will be kept very busy. Naturally we are placing our emphasis on the next major shows in the USA – the G2E Las Vegas. We will be exhibiting at the BEGE in Bulgaria and the EAE in Romania as well to serve the Eastern European market. So as you see – we have lots of work ahead of us until the end of the year.
What are the main reasons do you think behind the unrivalled success of GeWeTe cash and banknote solutions that have brought the company to the position of market leader in most if not all European markets?
We have been in business now for over twenty-four years and there are over 60,000 GeWeTe machines in operation around the world. These facts underline our long-standing success. We offer every solution for all applications. That is why we have such an extensive product range. We work very closely with our customers to ensure that have exactly the change or redemption machine they require. Our quality speaks for itself. We control the entire development and production process ourselves. 100% of each GeWeTe machine stems from our factory.
What effect does the team at GeWeTe have?
The team at GeWeTe plays the most important role in our success. You know, we have many long-serving colleagues. The team spirit is fantastic and every one can rely on each other. The team leaders know exactly what is expected of them. We ensure that the responsibility is shared amongst the management team so each member plays a critical role. Communication is immediate as we are all based at the HQ in Mechernich in Germany. We can give our market feedback directly to the development team that then works closely together with the manufacturing team. The service team plays an important role as well – not only supporting our customers but sharing the customer feedback when necessary to ensure that any problems are solved quickly. This has brought about an extremely strong product range. Our customers appreciate the fact that GeWeTe machines are so reliable. This is so important for operators – customers often need to be able to change their money to play and naturally our machines host a wide range of features. We actively advise our customers which GeWeTe machine best fits their purpose. This service is also much appreciated.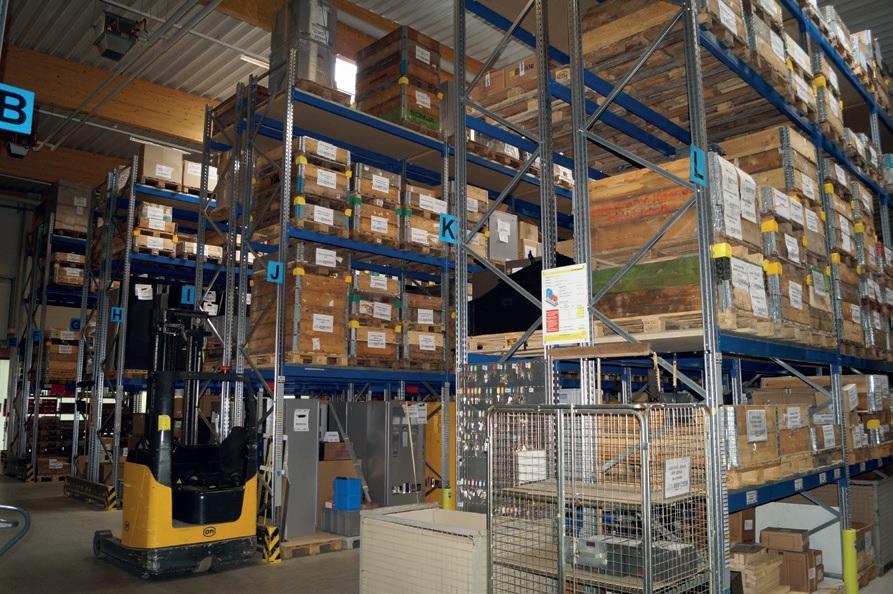 What structure do you have in place to support international growth?
We believe in having local teams in the individual countries where we are based. Mark Edmundson heads up the UK and Ireland office, Salvatore Caserta is responsible for our Italian office and Enrique Navarro runs our Spanish base. We are in a fortunate position as part of the Gauselmann Group that has many offices around the world. This will facilitate our further growth strategy.
How extensive are the testing provisions involved with the various components as well during the assembly processes of GeWeTe Machines?
It goes without saying that in Germany we have a very good reputation for quality. This is what we work to every single day. As just stated, we control the entire process from our HQ in Mechernich. The work environment means much to us all – employee fluctuation is very small – it is much more common that an employee leaves us due to retirement than to go to another company. That means we know each other well and trust each other – the team spirit is very special. This gives us added impetus to ensure we continue to focus on top quality. Developing, designing and producing change and redemption machines are all our focus. We make use of the best components in the market. We enjoy an excellent reputation for reliability. Our solutions keep on working. That makes us excellent value for money – taking our machine uptime and durability into account – our pricing becomes even more competitive.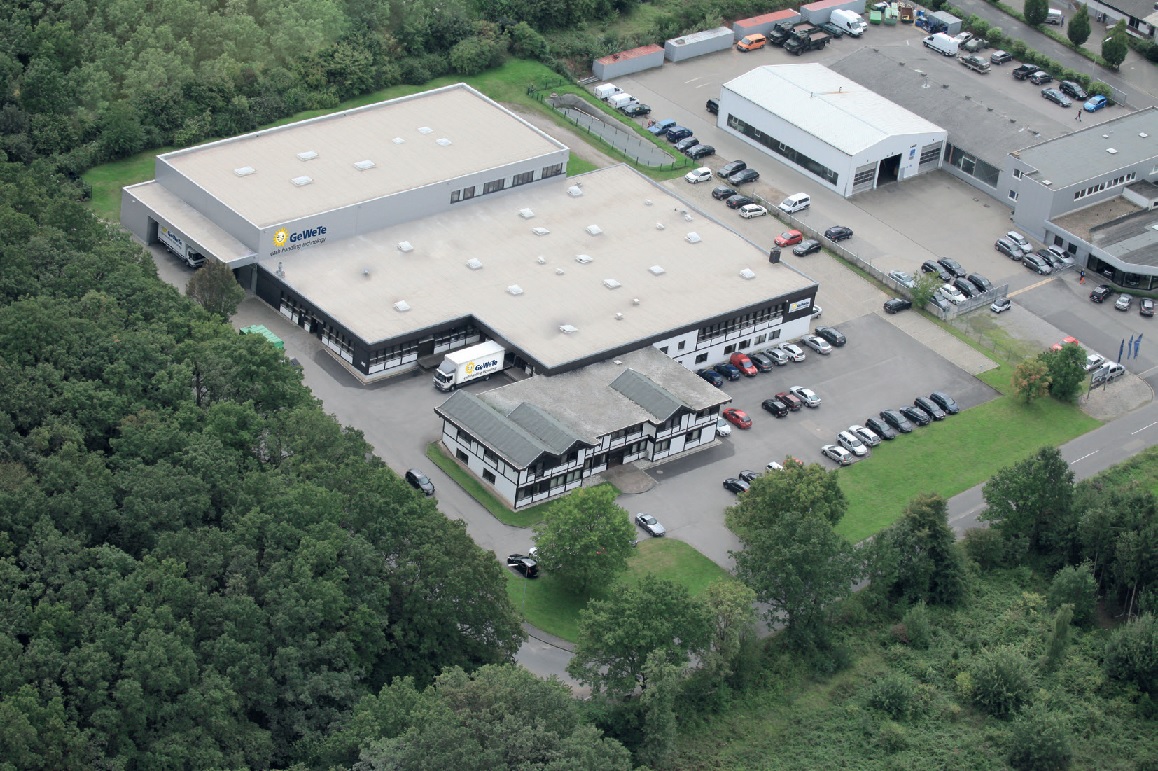 How customer friendly are your solutions?
We understand how important it is that our machines have to be as intuitive as possible. Here I mean that customers know more or less immediately what to do. Money access points are clearly marked and most of our solutions are equipped with a touchscreen. The user software has been developed in such a way that customers can quickly find what they are looking for.

For the benefit of our readers that may have change machines that have proven reliable but are now getting on in age, what key advice would you provide them as to why they should invest in a new GeWeTe change machine?
There are many reasons to choose GeWeTe:
• GeWeTe has over 24 years of experience with well over 60,000 change machines and redemption machines built and sold
• We have the right solution for every application
• We control the entire product cycle from our HQ in Germany – from design to after-sales
• Thus, we offer 'made-in-Germany' technology
• We have a long-serving staff – so you as customer will normally have the same contact(s) not just today but for years to come
• We have an extremely successful parent company behind us – namely Gauselmann
• We are independent in our business strategy and so have been able to build up such an impressive product range that is second to none
• We are the number one in the German street market and undertook the responsibility for the casino market two years ago
• We have already equipped over fifty casinos in a very short time
• Our great and professional after sales support
• We enjoy a great reputation for quality and security
• Our solutions are extremely customer-friendly
• GeWeTe machines are well know for their uptime and longevity
• That means that investing in GeWeTe provides the best value for money in the market
• And last but not least – our team is very friendly and professional – you will find working with GeWeTe a pleasure – we are here to support you and ensure you get the most out of our products
So does that mean you serve all market segments?
Indeed it does! Whether for casinos, VLT, arcades, bingo halls or sport betting shops – to name just a few – we have the right solution. Please feel free to get in touch with us at any time to see how we can help your business.