Chris Sanson talks to Zackary Milardo President of Preserved Interiors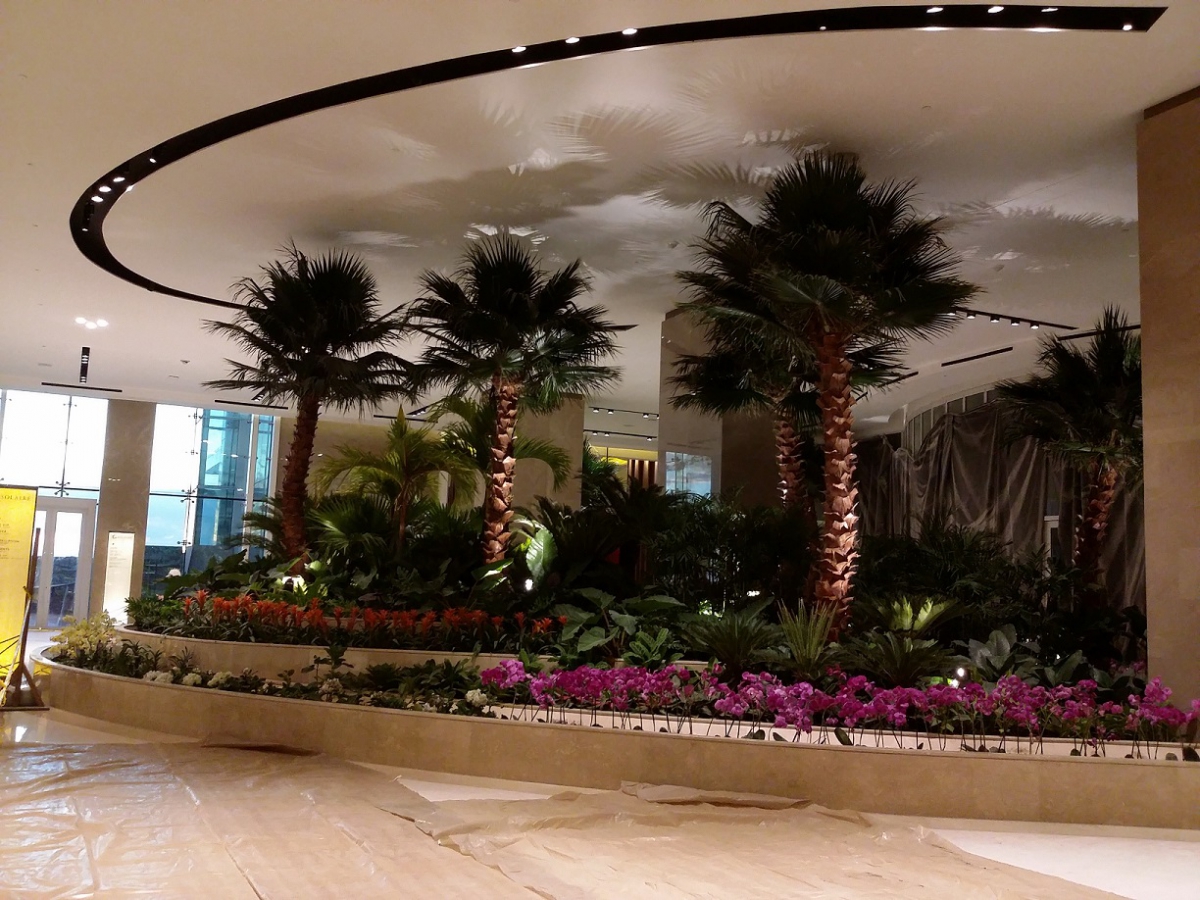 It's been almost exactly a year since we were in conversation, how has the year been for you and Preserved Interiors?
Since we had been awarded the tender for Solaire, this past year has been quite busy for us with several new current and upcoming projects
Winning the supply contract for the Solaire Resort Hotel and Leisure Casino must have been very satisfying, for you and those in your team?
Yes, it was very gratifying to be involved with a project of this magnitude. Everything went smoothly as planned
What was involved in shipping and installation?
Some of the larger 12 meter palms were quite challenging to install but with the help of the immense local manpower provided by Solaire, our mission was accomplished.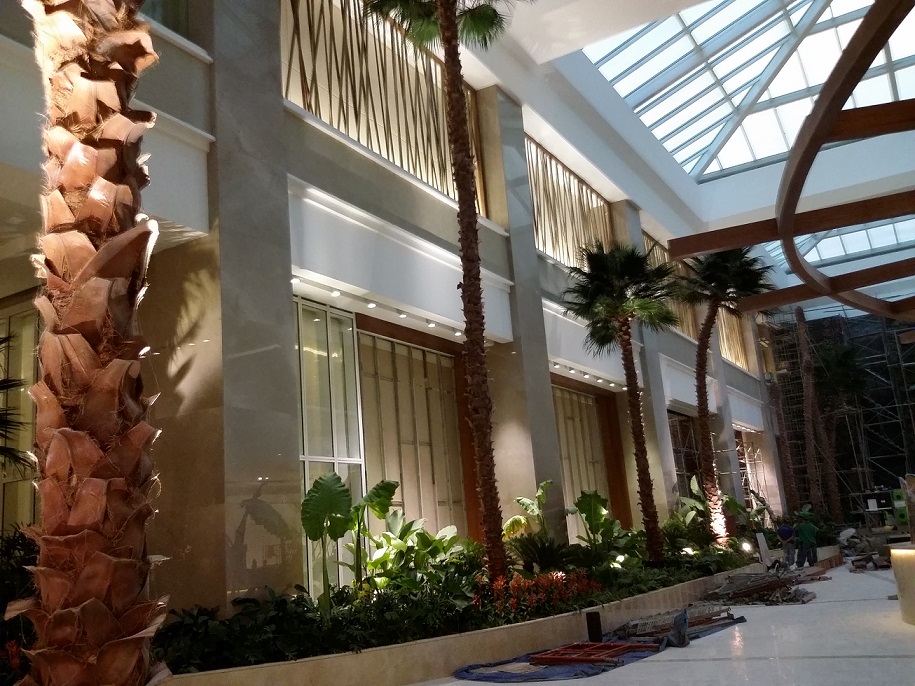 These plants can often be exposed to strong Ultra Violet light that over time fades colours from wall paper to curtains and lampstands. How resistant are the fronds and leaves on your trees and plants to UV light?
It really depends how much exposure they have to sunlight. If they have medium exposure the fronds can still last for about 2 to 3 years before replacing them with new ones. Ideally, it is best to have the preserved palms in an area with no direct sunlight to ensure long lasting beauty for many years. Plants & Trees bring a very peaceful and calm aesthetic value to various environment settings.
For those Resorts that possibly have not yet considered these options, what from your experience having installed these in many varied and different retail and leisure entertainment locations have been amongst the most compelling benefits gained by those whom have installed these visually impressive additions?
The most compelling benefits are that they are very natural looking and most people will never know that they are preserved. They are also maintenance free and only require occasional dusting saving thousands of dollars per year in interior landscape maintenance fees.
Resort Casinos have a lot of expenditure, so for any such operation cost is a factor. Are these expensive?
Our Preserved palms are custom designed and have a very realistic visual appeal and design. The cost is high but the overall look, design and long term savings are quite substantial when comparing interior live palms which require constant maintenance and often are plagued with disease.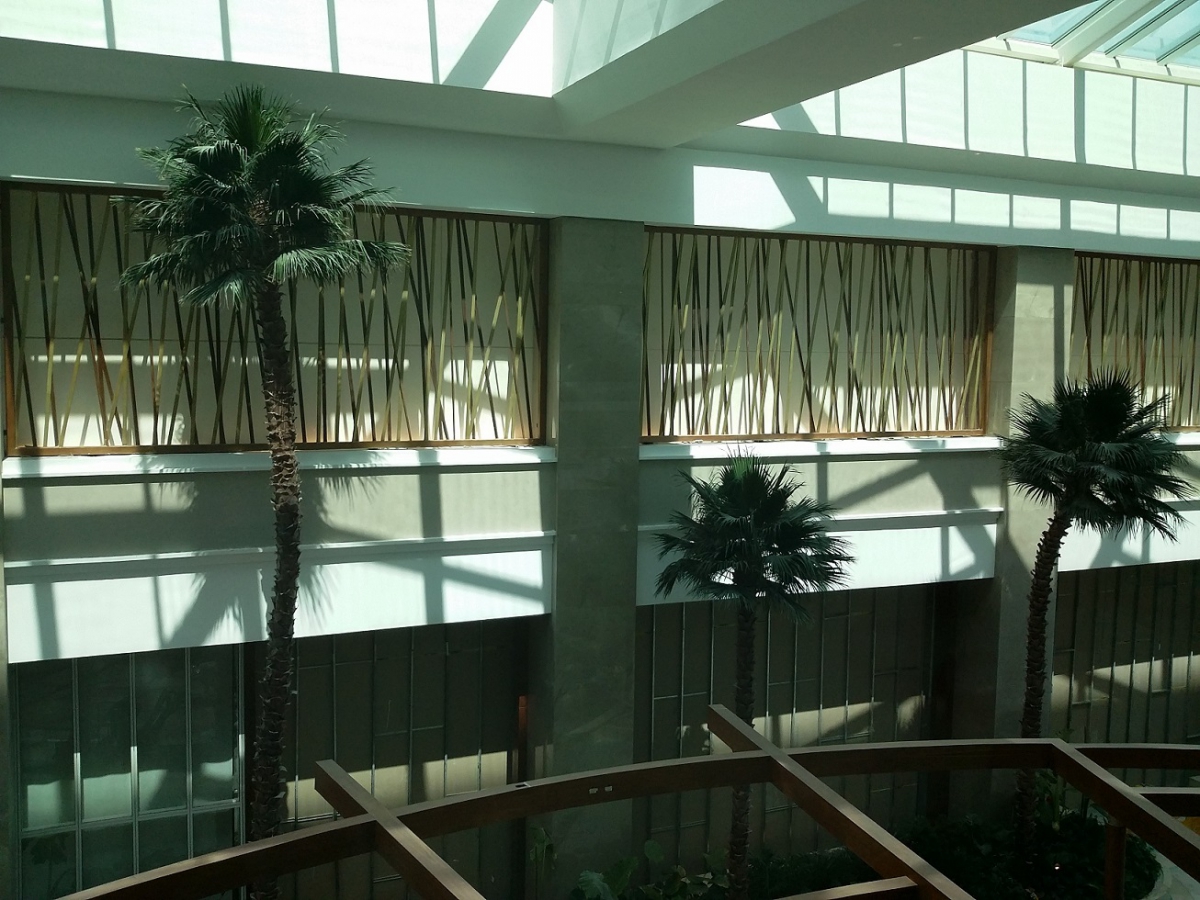 The environment is also a consideration, how environmentally sustainable are your trees and palms?
All of our palms are actually made from real palm bark and real palm fronds. We trim the bark and the fronds are trimmed without ever cutting down the live palm. The palm fronds are cut from the live tree and placed in a preserving chamber with a proprietary natural formulation. The palm bark which is also trimmed from the live palm is strategically placed on a steel pole to create the palm trunk. So basically we create beauty from recycled parts of a real live palm.
Is there anything else you would like to add?
We at Preserved Interiors are committed to our product selection and the tremendous value that we offer to our Hotel & Casino Operators. Our mission is to provide our clients with outstanding quality products and the most professional level of service that any one would expect.