National Casino Forum CEO Tracy Damestani & UK Dealer Championship Winner Jamie Cummins talk to JJ Woods
The Playboy Club Mayfair was the venue for this year's UK Dealer Championships, hosted by the National Casino Forum. The winner, Jamie Cummins of the Ritz Club and first runner up Stuart McCallum, Les Ambassadeurs will be entered into the European Dealer Championships 2017 that takes place at the Hippodrome Casino, Leicester Square on the 9th & 10th May. All 32 participants from 20 countries will gather on the 8th May for a welcome drink where the lottery draw for the first-round groups will take place. The prize giving ceremony and celebration party on 10th May is also taking place at the famous casino. I commence my interview with Tracy Damestani, the CEO of the National Casino Forum, and that is followed by the Winner Jamie Cummins.
Can you tell us about the ro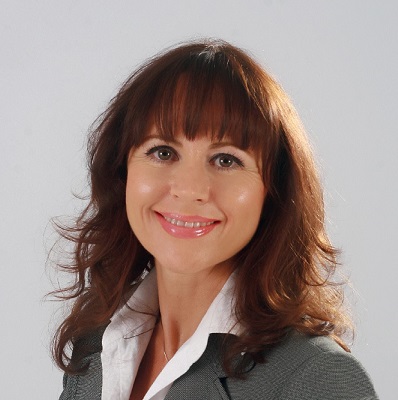 le of the National Casino Forum within the UK casino industry?
NCF's vision is to make the UK the most attractive destination in the world for casino gaming. Our mission is to support the interests of the UK land based casino operators. Our core activities include: working with Government departments, The Gambling Commission, Local Authorities, researchers and academics within the gambling field and care providers. NCF provides its membership with forums to develop and innovate the casino industry. NCF members are actively involved with all aspects of casino gaming legislation and regulation. NCF provides a platform to help inform policy makers on the current and future growth of the sector.
Why does the National Casino Forum host the UK Dealer Championships, and what was the feedback from this year's event at the Playboy Club?
It's important to recognise excellence; being entered into the UKDC is one way of doing that. Being part of the UKDC gives an opportunity to staff to shine and gain recognition. Feedback from this year's event from competitors and judges tell us that the event helps build their confidence and skills; they feel more valued. It's a serious but fun event that helps showcase the industry. Everybody loved the glamour of the Playboy club, we all wanted a photo with a bunny or two!
Looking ahead to the 2017 European Dealer Championships taking place in May, why is this event important to the Casino industry?
The EDC brings the casino community together and competitors get a chance to see how dealers from different countries perform. It's extremely competitive but friendly too. The title of EDC Champion has true kudos across the ECA member countries.
What does it mean to the National Casino Forum to be hosting the European Dealer Championships in London this year?
The EDC is being hosted by the Hippodrome Casino. I am the Vice Chair of the ECA so for NCF it is a double thrill to have the competition on home ground, especially as Mattias Luchesisni won the title for the UK in 2015.
Image:  Winner Jamie Cummins with Playboy Bunnies, UKDC 2017 contestants gathered at the Playboy Club London
How are croupiers trained to identify those at risk of problem gambling?
All casino staff, not just croupiers, undergo regular training to ensure they recognise the signs of problem gambling. As well as broader social responsibility training, it is given in a variety of formats – face to face, online as well as external training courses. The key point is to keep the training fresh and relevant.
More broadly, what measures has the sector got in place to promote responsible gambling?
The UK casino industry has a long history of conducting and promoting responsible gambling, this is nothing new to the sector. All casino operators are members of the NCF; membership requires operators to adopt the Playing Safe Principles which have been built on the strong social responsibility protocols that casinos embrace. Under Playing Safe the ACE (accreditation, certification and evaluation) Panel - an independent body of experts, comprising Professor Yvonne Guerrier, Dr Guy Bohane and Tom Kavanagh - is tasked by NCF with evaluating land-based casinos' responsible gambling policies and practices against the seven core elements of the Playing Safe principles.
How many people are now employed by the UK casino sector?
The Gambling Commission published direct employment figures of 16,300; however this doesn't take into account the in-direct number, which is circa 30,000.
Readers may assume that the casino sector is a male dominated industry. To what extent is this the case?
There are many myths and assumptions about casinos; employment diversity is one of them. When NCF conducted an employment survey the results showed that over 60% of gaming staff in senior management roles were female, while general gaming staff was split 56% male and 44% female. There's more gender equality in casinos than people might think.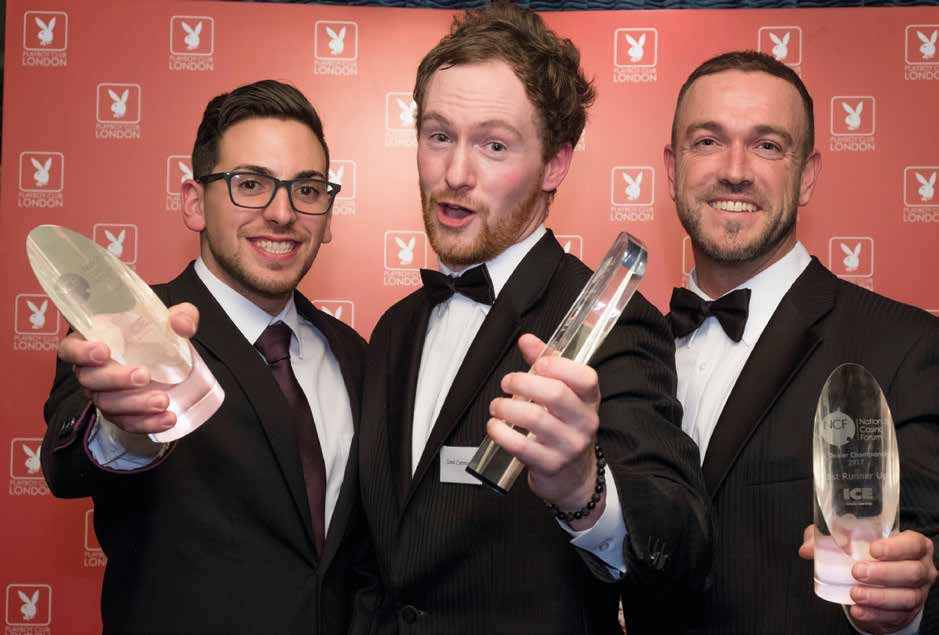 Image:L2R (Third place) Francesco Paolo Di Marco (Crown Aspinalls), (Winner) Jamie Cummings (The Ritz), (1st Runner Up) Stuart McCallum (Les Ambassadeurs)
Jamie Cummins
Did you do any preparation for the tournament?
As I really didn't expect to do that well in the tournament, I didn't really prepare. I think that may have helped me perform well, not knowing what to expect and just going on instinct.
How impressed were you with your fellow contestants?
I didn't really get to see them perform during the competition but I do know some of them and I did see the others practising on tables before the tournament started. I was really impressed with what I saw. I think it made me relax a little more because I was even more assured I wouldn't win! So I was just trying to have a good time and enjoy playing in the tournament.
Have you always been good at maths or is down to mental agility?
Yes, I've always been good at maths. Since starting in the casino industry, I think my maths skills have played a big factor in my performance and why I have got to where I am today. But it's not all about being good at maths; to be a top dealer you also need to have other skills, such as being able to deal with people (customers) from all over the world and managing a variety of challenges that come with the job. Personality also plays a big part.
You have proven you have high functioning technical skills. That requires a lot of concentration and focus, whilst you also retain a relaxed engaging persona, which isn't easy when concentrating in a pressured situation that requires speed of thought and action. What is your secret?
For me, I think it's because I'm confident in my abilities and skills. I'm very laid back, very relaxed and I don't stress out when the job gets challenging.
How are you managing your time ahead of the Grand Finals?
I'm just taking it day by day. It's all still a blur to me what actually happened and I'm really looking forward to what happens next.
The Ritz Club must be delighted with your achievement?
Yes, I've had a great response from my colleagues and the management team including Mr. Roger Marris, the CEO. A few of my colleagues, like myself were very surprised but most were very confident I'd do well. I was invited to have dinner with friends and family at The Ritz hotel to celebrate winning UK Dealer of the Year, which was a very generous gift and it was an amazing evening.
Roger Marris, Chief Executive of The Ritz Club said, "We are thrilled that Jamie has been awarded UK Dealer of the Year Award. Being a great dealer is a combination of technical skill, mental agility, an engaging personality and being able to exceed in delivering great customer service."