Earlier in the year we published a feature on this operation that involved the architects designs although they were impressive we wanted to return post opening, so our readers can see for themselves this impressive new destination resort casino.
How was the opening night?
We had our soft opening on the 12th September, a very tight deadline given the complexity of the project. Our official inauguration we separated into two events, one for local and international dignitaries and our partners on the 24th October and another one on the 25th for our customers.
Both events went down extremely well, included cocktails, a sea food extravaganza, celebrities and the most amazing firework shows.
It must be a very satisfying feeling for you and your colleagues the following day of the official opening.
A lot of work went into building this casino, putting the team together and organizing the day to day life of this one of a kind place. With the opening behind us now, there were quite a few sighs of relief from my colleagues, only to realise a few days later, how much more work lies ahead of us. I would like to thank all involved in creating Ocean Sun Casino for their long hours at work, professionalism,  and dedication at creating an extraordinary team.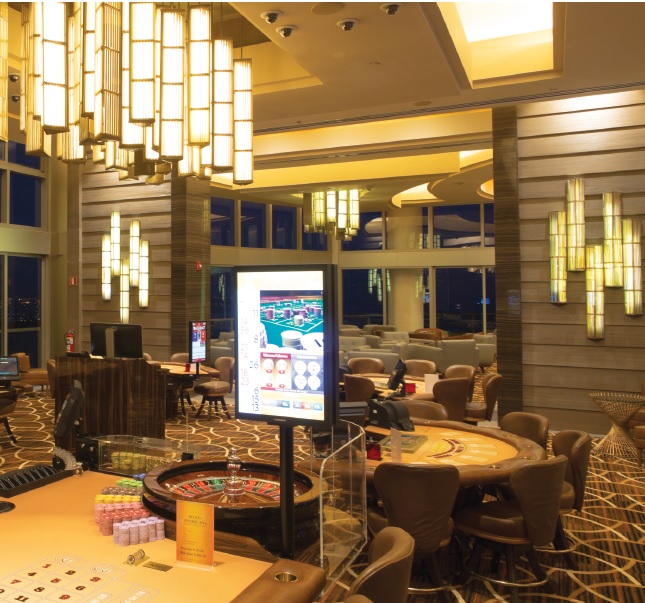 Can you provide an insight into the facilities provided for VIP Guests?
To start with our crown jewel, we offer the highest gaming area in the world, in the form of our VIP room the Panaviera, situated on the 66th floor of the Trump Ocean Club. Panaviera comes complete with tables and slots area, 3 private gaming rooms, a lounge, a restaurant, a swimming pool and its adjacent bar. One floor below we own 6 luxury suites offering direct access to all our gaming facilities, 24 hour butler service and the most personalised service this part of the world. Apart from this, the Trump Ocean Club Hotel comes complete with 369 contemporary rooms and suits, several swimming pools and restaurants.
Our service staff can organize every imaginable activity for our guests; shopping, golf, sports fishing, excursions, island escapes, to name just a few.
How early in the process are you involved once the building has been completed with the new Casino and what where amongst your first tasks?
The construction work started in late November last year, while I arrived on site in January, so I had to be involved in more or less everything.
Our development team carried out the fitting out of the casino spaces and needed very little input from me or the operations team. My main focus was on organisational matters, such as staffing, equipment, setup of our player development programme, marketing effort, etc.
What has been the planning behind the choice of games and suppliers?
Choice of slot suppliers was mainly based on local market trends and tastes, spiced up with some of their newest product to give Ocean Sun Casino the most up to date slot park in the whole region. Other suppliers, like surveillance, CMS, IT, table games, etc. were chosen for their expertise in their respective field and technological avant-garde.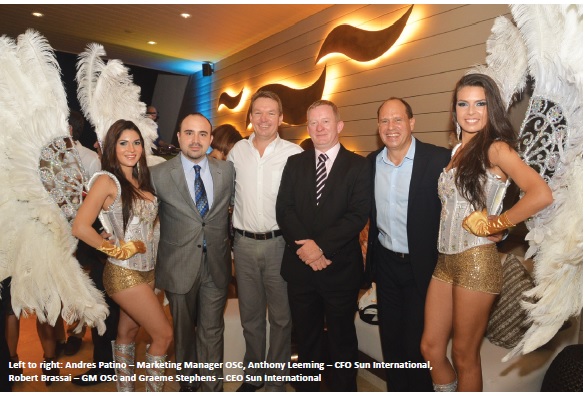 How are trends influencing the design and layout of the gaming areas?
There hasn't been much invented on this subject in the past few years. Local preferences were taken into account when designing our floor to a certain extent, but mostly it was based on internationally accepted design principles.
What innovations in Casino operations have impressed you most and why?
The light level of the ambient lighting must have presented some challenges given the amount of glass that provides for the exceptional panoramic views provided by the Panaviera that is situated on the 66th floor of Trump Tower.
We installed a high tech remote controlled and programmable blinds system which can gives us the best of two worlds. During the day the blinds are down and are semi transparent blocking out most of the natural light, while after sunset they are up so that our guests can benefit from the magnificent view while playing, dining or having a cocktail.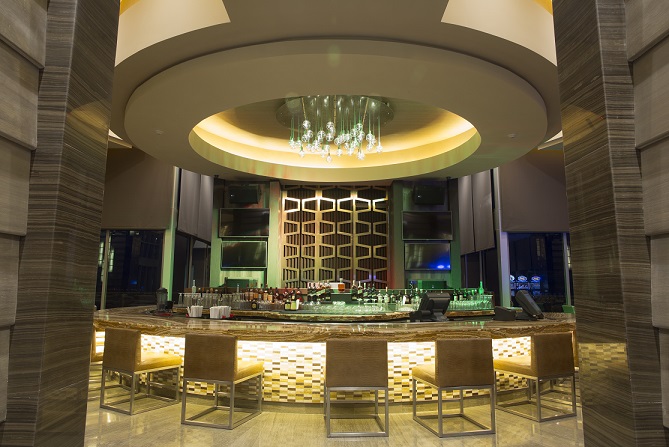 The bar at the Panaviera has to be one of the most impressive bar areas of any in the World wouldn't you agree.
It certainly is. Photos taken at the pool bar figure on the Facebook, Whatsapp, Twitter, Instagram profiles of most people who had the chance to get up there.     
What elements on the gaming floor in your opinion present the biggest challenges & opportunities?
The main gaming floor is situated on the second level of this very tall building, thus one of our main challenges were the number and size of the columns that dissect the floor.
The designers have done a very good job in using these for our advantage and creating a dynamic floor layout where gaming and F&B elements create a harmony and a friendly gaming environment for all tastes.
The size of the floor and the outside terraces presented an opportunity for including three different kinds of F&B outlets. We have a gourmet restaurant called Macondo, a sports bar, Invictus where sports betting will be available shortly and Candela, our entertainment lounge, where concerts, raffles and other similar programmes are held.
Over recent years Sun International has invested in new Casinos that have brought much needed jobs along with training and development of local work force, how have you found the quality of the staff at the Ocean Sun?
Panama is blessed with a very dynamic economy, thus unemployment is very low. This is good news for most, but has its drawbacks in the fields of staff retention and service levels. The country is struggling to provide international quality service to its foreign visitors.
One of the trademarks of Sun International is outstanding service, so in line with that philosophy we have spent heaps of money and effort on training our employees and creating an environment where service comes naturally to our staff for the benefit of all.
I am proud of what we have achieved in this regard, and can confidently say that we have by far the best service in the whole region in the industry. Our international high rollers' testimony to the levels of care that we provide is exactly the feedback that justifies all the dollars and hours invented in customer service.
What would you say are some of the additional unique aspects about Ocean Sun Casino?
Our location certainly figures high on the list. Panama literally is the hub of the Americas. One can get to us from any main population centre of the continent by direct flights, which as we know is a main consideration for VIP players when choosing their next destination. The country has more to offer than one could imagine.
We are the biggest and most luxurious casino in the region, we have the highest limits south of Las Vegas and the list could go on.
Can we expect to see major Poker tournaments in the near future at Ocean?
Our main focus right now is on our VIP strategy and driving high roller traffic onto the property. Part of this effort will be major poker tournaments in the near future. We are in talks with several industry leaders in the world of poker for future events.
Will cashless gaming option be an option on all gaming devices?
Sun International offers cashless gaming on most of our properties. Due to the preferences of the local market, with this project we decided to go with TITO, however all our hardware if capable to handle smart cards if we decide to change to that solution in the future.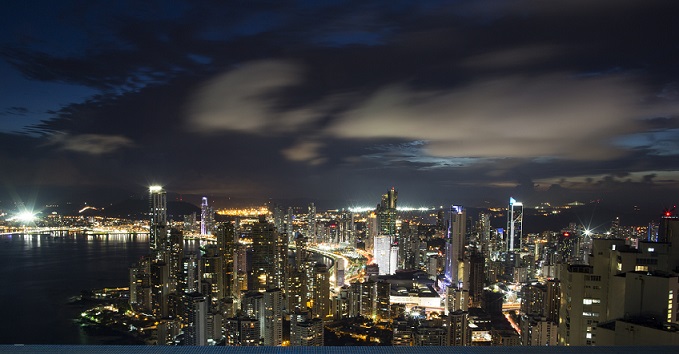 Environmental concerns are always an important factor in present day what personal and business life how has Sun International contributed to lowering its carbon foot print at the Ocean View?
Environmental responsibility is high on Sun International's agenda and this holds especiually true here in Panama. We have applied all the latest technologies to cut our impact to a minimum. All lighting is LED based, all our windows have a special coating to reduce heat exchange, we train all our staff on proper energy usage both at work and at home.
How is life in Panama and what has is the rest of 2014 shaping up for you.
Panama is a love affair, and that was obvious to me a few months into my new life here. The country has so much to offer. A vibrant, cosmopolitan city, from which in half an hour you can be in the middle of the rain forest. One hour and you find yourself on a tropical island either in the Pacific or in the Caribbean. People are extremely friendly and relaxed, in the best Caribbean fashion.
There is not much left of this year, but the next few months will keep me busy with fine-tuning this casino and selling it on the international high roller market, while also setting up a new project in Cartagena, Colombia which should open around April next year. I will not be bored for sure.