Fast-moving Station Casinos remakes its image yet again with Durango Casino & Hotel. By David McKee
Station Casinos is on a tear. The company and its parent corporation, Red Rock Resorts, has resolved to double its presence in the Las Vegas Valley by 2030, a presence built up over the past 47 years. It has projects in various stages of incubation: at the Inspirada master-planned resort in Henderson, Nevada, up at Skye Canyon, at the Tule Springs development in North Las Vegas, and just next door to Michael Gaughan's South Point, at the southern terminus of the Las Vegas Strip. That's a lot of pots for one stove. But we're getting ahead of ourselves.
One year from the time you read this, Station will have opened Durango Casino & Hotel, ticketed for a December 2023 debut. The $750 million locals resort is Station's first large-scale development since flagship Red Rock Resort in 2006 and Aliante Station, which bowed on the eve of the Great Recession of 2008. That's a long time for Station Casinos to be inactive, and it's done some small projects here and there. But Durango Casino is its first big one in well over a decade. And it's not an impulse buy.
Station has held the land (formerly "Rhodes Ranch") for more than 20 years, and the project has moved on and off the front burner more times than it would be possible to remember. But Station CEO Frank Fertitta III and brother – and fellow board member – Lorenzo Fertitta were good and ready to pull the trigger when Las Vegas rebounded from the Covid-19 pandemic, and as their company rode the crest of the recovery. Ground was broken for Durango last March and construction has proceeded at a furious pace.
To helm Durango, the Fertitta brothers tapped 28-year Station veteran David Horn, who had also steered the reinvented Palace Station, to great success. So it was only logical that he oversee the latest wrinkle in Station's evolving image, Durango. He's worked virtually every Station property that exists, beginning in 1994 as a front-desk clerk at Palace Station. The Sonoma County native and University of Nevada-Las Vegas graduate grabbed a few minutes out of his schedule to speak with Casino Life.
Station Casinos has had the Durango site for 20 years-plus. What prompted the timing of the development?
I'm not necessarily going to speak for Frank III and Lorenzo Fertitta but the circumstances, post-pandemic, the city on the rise, everything else that's being developed at this time and it's the right time to capitalize, and some of the things Frank and Lorenzo have done gave them the opportunity to start this venture. It makes sense for everybody: the company, the neighborhood, the ownership. Everything's timing. It always is. You're right, we sat on that for a long time but they decided now is the time and I agree.
How favorable are the demographics around Durango and why?
They're excellent from a gaming standpoint and a non-gaming standpoint. It checks all the boxes that we're looking for. The area is underserved for casinos. There's nothing within a six-mile radius of us from that type of business venture. The growth in that area, especially over the last five years and what is continuing there, just leads to fantastic opportunities across all age ranges and people alike. What we're going to offer will serve that area well from a gaming-opportunity standpoint, as an amenities opportunity. We have a lot of exciting things that will appeal to that neighborhood.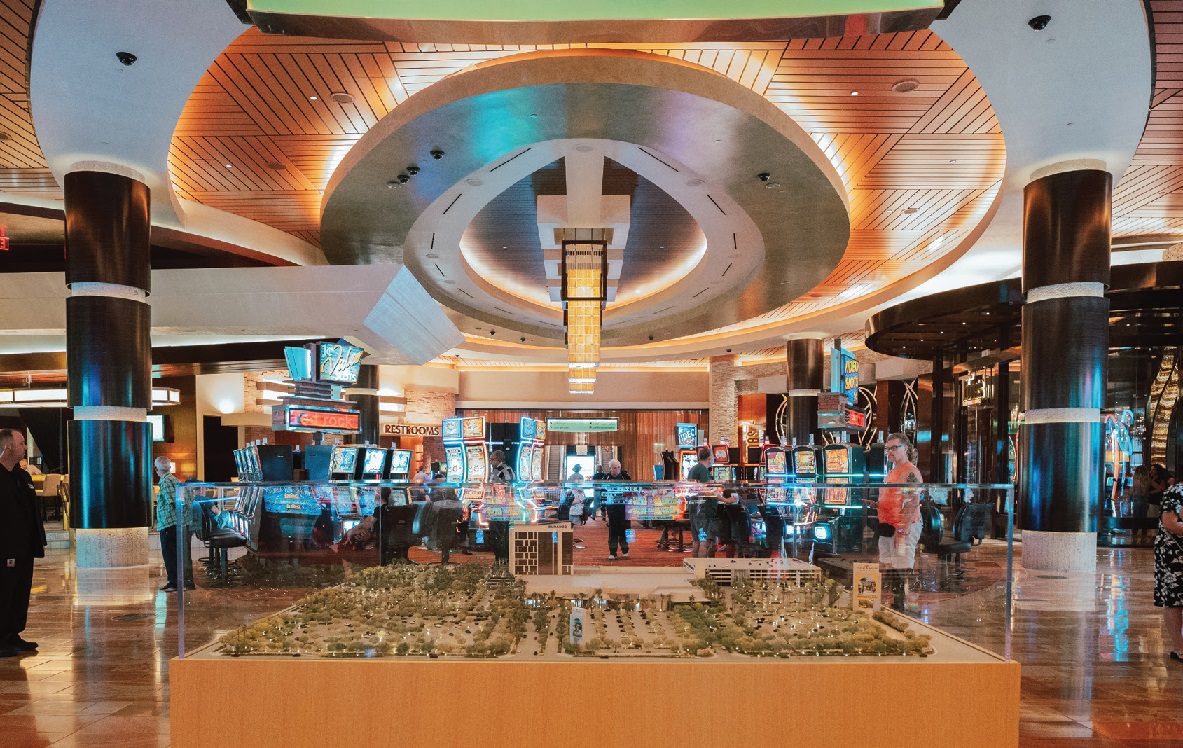 What is the competitive landscape like?
We look at virtually everybody in that area. I guess the closest in proximity would be Silverton or The Orleans. From a pure gaming standpoint those are the two closest competitors. But obviously we set the standard from what we have done internally in a casino luxury resort, going back 16 years ago to Red Rock. We're trying to reinvent what that flagship look will be like, and we're trying to take a step forward in something new and fantastic for our own luxury properties.
What will that new look be like?
It's a combination of blends, so to speak, of that Southern California feel, maybe with a dash of Southwestern. I hate to say 'oasis' but it kind of feels like that. Those colors and tones that are cool-feeling but still warm. Red Rock has a lot of different browns and decor details that they did back then [2006], a feeling of stone. It was just a different time. This feels like that Southern California chill but also a desert oasis kind of feel inside. There's a lot of vegetation on this property.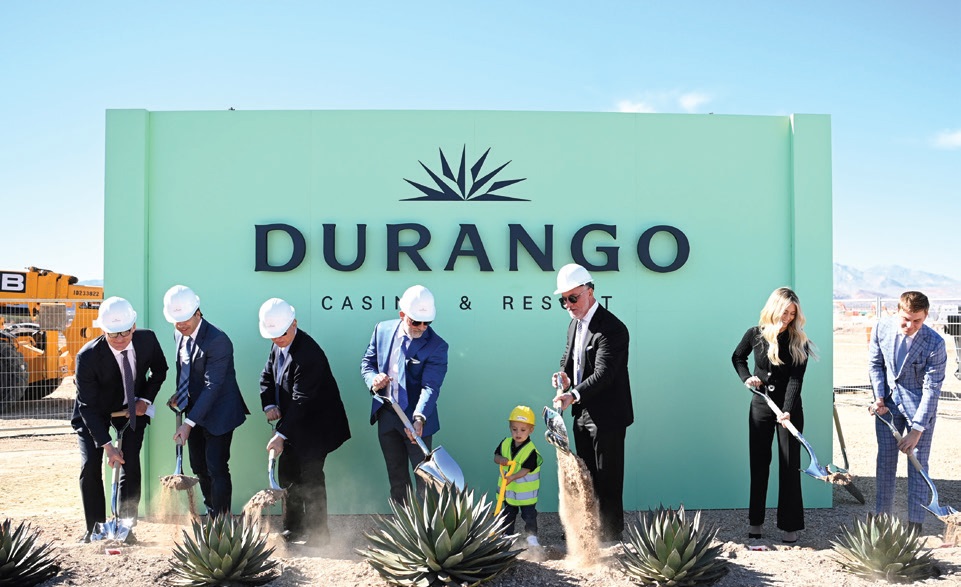 How do you see the Las Vegas gaming economy performing over the next couple of years?
Frank and Lorenzo speak to that quite a lot on the quarterly calls, and I agree: There's a bullish mentality and I don't think we're alone in feeling that. The city has emerged stronger than ever and the economy has been able to support that, locally and regionally, and even nationally, which we intend to tap into. While, we are a local casino company and our core customer is the guest within our neighborhood, we have seen  strong growth in our regional and national segments. All eyes will be on Las Vegas next year, and we are primely positioned to capture a new audience. Given our product both from a luxury hotel and high-end gaming standpoint, we will attract this audience to the property.
What are your expectations of Durango's performance?
Exceeding them. [laughs] You know, I have my own expectations, my owners', my bosses'. But the most important to me is our guests' expectations, from our community and our attitude from our out-of-town guests. They're expecting something fantastic. We have to deliver on a service level, arguably unlike we've never done before. We have to reset a lot of standard operating procedures and training models that we've done for the company, and apply those into this property and reset that level for ourselves. So I'm in the business of trying to exceed expectations and that's what our goal is.
From a guest perspective, what is the core Station Casinos customer looking for these days?
They're always looking for value. They're looking for experience. But I don't think it's ever changed. You ask any Red Rock patron or Green Valley Ranch patron or a Palace Station patron. Guest service is Number One. You take the view of this city that quite a few of our customers work in this industry but their expectations over the last decades, they want the best service, bar none. There are several places you can go that are always the shiniest places you can be in but that guest-service has to be on point and that's what will draw. So if you can compound that with a fantastic venue, great amenities, and still have people that are smiling and know your name – which is at the core business model of what Station has been about – that's the recipe for success.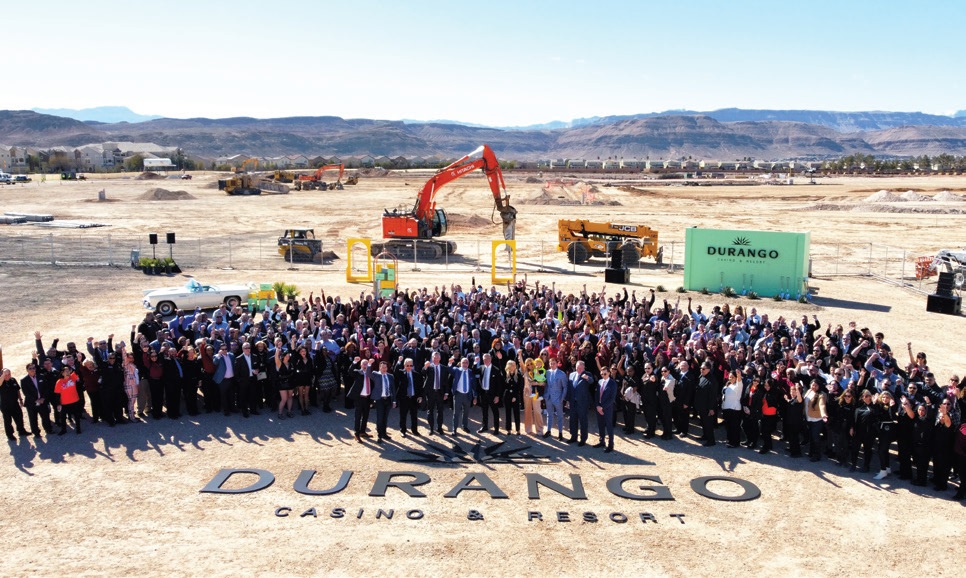 Durango is debuting with only 200 hotel rooms. What motivated this choice?
Going into this project early on, it probably morphed into a different project. It started out as maybe something that was going to be a great property but maybe on a smallish level. Once they got going, it was something that turned into a different project. There's an opportunity for expansion at some point but right now it seemed like the right amount of rooms to have. It'll work with the footprint that we have for the casino as well. For now, that's the right number.
Why is the 'Station' brand not being used?
We want it to be a luxe brand. We tend to have a group of properties that live on a higher level of luxury, at least as defined internally. We want to elevate it to a status that is similar to a Red Rock level of attention for us but still painstakingly dedicated to the Station Casinos core brand of service and certainly how we approach our team members. All those things will obviously be something that are important to us. But the appearance and the level of the property, the level of the service has to go to another level, a Red Rock level.
What is the number and nature of the amenities you'll be offering?
In this version we have around 16 shared venues and our own outlets, very food-centric with the restaurants we're going to have—a food hall that I don't think anyone has seen yet before, at least by the way it's designed. We're going to have a sports book and restaurant venue that is going to be really probably one of the most amazing things that the city has seen from an experience and appearance level, and from an audio-visual level for sure. Then we'll have a resort pool that will look amazing, with similar attention to detail with the cabana service that we had at Red Rock but going a little further with some of the landscaping and how we design that. That'll be kind of the beginning version.
What will be your gaming inventory and what are you emphasizing in that regard?
From a slot-floor standpoint, it will be slightly smaller than Red Rock's but larger than the Green Valley Ranch slot floor. Table games-wise, it will fall into the second-biggest pit that we have in the company. There's going to be a mix, with an Asian-centric piece that speaks to just where that growth in gaming has occurred and also a dramatic high-limit experience, similar to the level of what we just opened at Red Rock from the refinement-level standpoint, what we want to portray in there from a luxury standpoint. Then the main pit will have fantastic views through some of the bars that we have close by. Just a really good experience overall but well-suited to the everyday gaming player as well.
You've operated at both Palms Casino Resort and Palace Station. How much Palace would one find at Durango and how much Palms?
From a shared-elements perspective, all of that lives in our employees. In this shared endeavor, Frank and Lorenzo were trying to create new and unique to the brand, and to our portfolio, and the city. What we share is the commonality of what our team members are capable of delivering on the floor, that same service to our guests when they come in. We're going to have quite a few transfers coming all over from other properties within the brand and that's the shared experience that will be at Durango.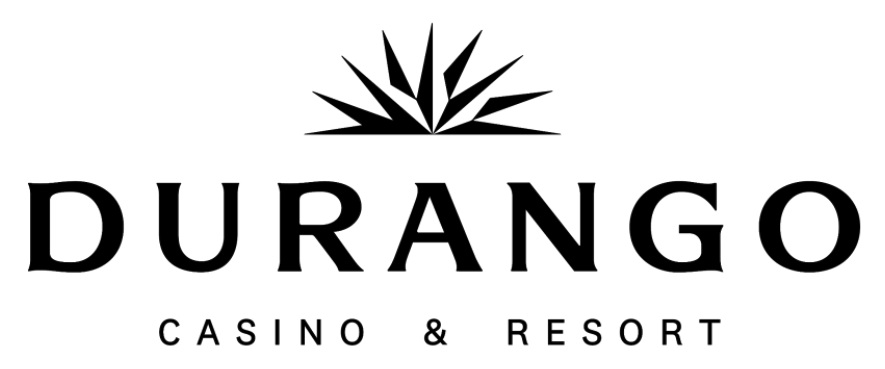 How much of the internal makeup of the resort is set in stone, one year out from opening, and how much is it evolving?
Quite a bit is set in stone. We're in a position now where the timelines and deadlines have to be maintained to hit that opening mark [New Year's Eve, 2023], which I think we will. The evolution portion is probably past us. Now we're at the point of adding details to specific areas, to make sure operationally it is an efficient work area and for our team members, so we're in the lock-it-down and bolt-it-down ideology for the floor. As you can see, the tower has gone up fast and the external portion will be sealed off very soon.
You've been with Station Casinos for most of your career. How would you describe the corporate culture?
My experience, coming up the way I have … I had one view, coming in as an hourly employee and coming into it now as a salaried executive I can appreciate a lot of things about how we operate and what we do. It's funny, the times that I would be – many years ago – possibly critical of, you see both sides now and it allows me to work better with that group. I certainly have a great appreciation and immense fondness for Frank and Lorenzo. They have always been supportive of what I do and I appreciate the relationships with many of the people here. Look,  I'm not alone in being with this company as long I have [26 years]. A lot of these people in this corporate structure have been here in the same time frame, so we have shared a lot of battles together, so to speak. I appreciate it and I enjoy this culture because I know 'family' is such a cliché thing to say, but there are moments where you appreciate that family level of view and the workplace that you are in.
Casino Life would like to thank David Horn Vice President and General Manager of Durango Casino & Resort for this Interview.
*** This exclusive interview was originally published in February 2023 edition of Casino Life Magazine Issue 156 ***