Gambling in all its forms has long been a pastime enjoyed by significant numbers of Australians. Whether it's horse racing, sports betting or casinos, the sums wagered in Australia annually are thought to be in the region of AUD$18 billion (USD$12.87 billion), which is about AUD$1500 (USD$ 1073) for every man, woman and child in the country. Around 70% of all Australians are estimated to take part in a form of wagering activity every year.
By far the most popular form of wagering in Australia is slot machines, or pokies as they are called locally (derived from 'poker machines'). These first arrived illegally in the country not long after their first appearance in the US in the 1890s, although it wasn't until 1956 that they became legal when they were sanctioned in New South Wales.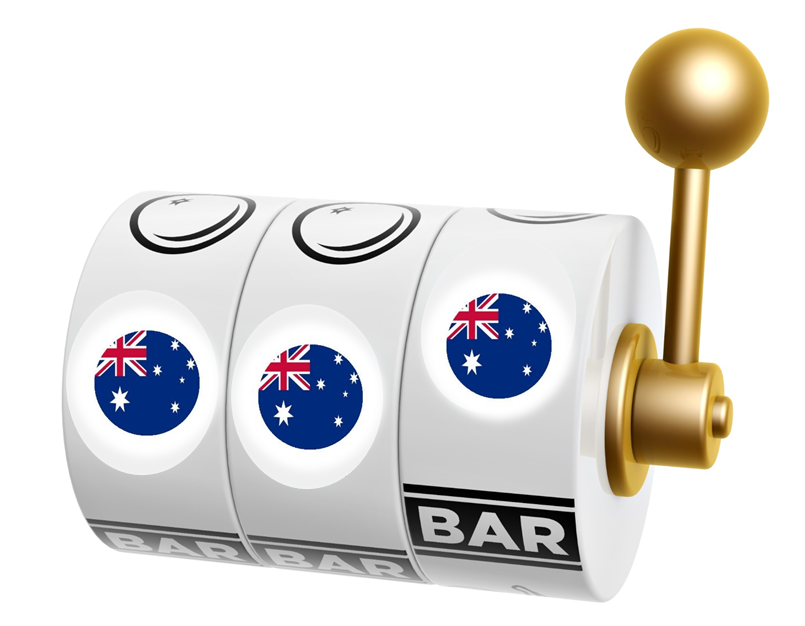 The country has had a love affair with pokies ever since, and an early pioneer in the international slot machine industry was Australian entrepreneur Les Ainsworth, who founded Aristocrat in 1953. Since the company's humble beginnings, it has become a dominant player not only in the Australian slot machine market but also worldwide, and today many of the most popular Las Vegas slots are Aristocrat machines. Other Australians continue to play a key role in the industry, such as Adrian Halpenny, Bally Technologies' Senior Vice President of Australia and Europe.
Therefore, given the long history of gambling in Australia and the country's obsession with pokies, the success of online gambling in Australia should come as no surprise. Australians are thought to spend around AUD$1 billion in online casinos annually, and industry research suggests that this market could expand by as much as 10-20% year on year. And while it is not possible to license and operate an online casino from within Australian shores, this has not stopped entrepreneurial operators from going all in in their efforts to tap into the lucrative Australian online casino market.
It is online pokies that are the main draw for Australian players (although other games such as bingo and keno are also popular), and so the best Australian online casinos, listed here by CasinoKiwi, offer promotions and loyalty bonuses targeted directly at Aussie slots players, as well as enabling them to operate their accounts in AUD$.
And although operated offshore, online casinos are nevertheless able to accept Australian players provided they adhere to the country's guidelines on responsible gambling and have restrictions in place to prevent underage players. In addition, they need to be licensed and regulated by the relevant gaming authority of the jurisdiction from which they operate, and independently audited by a third-party agency such as eCogra.
In addition, as Australians increasingly become mobile-only internet users, there has been a sharp increase in the number of players at Australian mobile casinos. Around 21% of the Australian adult population are exclusively mobile, using mobile devices only to connect to the internet, and this, combined with improvements in mobile gaming technology and an greater number of specialist online casino apps, has seen Australian online casinos devote increasing time and resources to their mobile platforms, making it easier for players to access online games anywhere and at any time.
Therefore, the future would appear to be bright for Australian online casinos. The country's devotion to online slots and its increasing reliance on mobile technology would seem to suggest that the market is set to continue on an upward trend, and that an increasing number of international operators will be vying to draw Australian players to their sites, sure in the knowledge that they are always a good bet.