Dominick Stenson Casino Manager speaks to Andrew Behan
How old is the Cruise Ship and is it a permanent mooring or can it still set off on the high seas?
The Super Yacht as we prefer to call it has been in it's permanent mooring for just over a year and was delivered new, purpose built to Gibraltar from a shipyard in Malaysia.
It can in fact sail at a speed of 10 knots if required.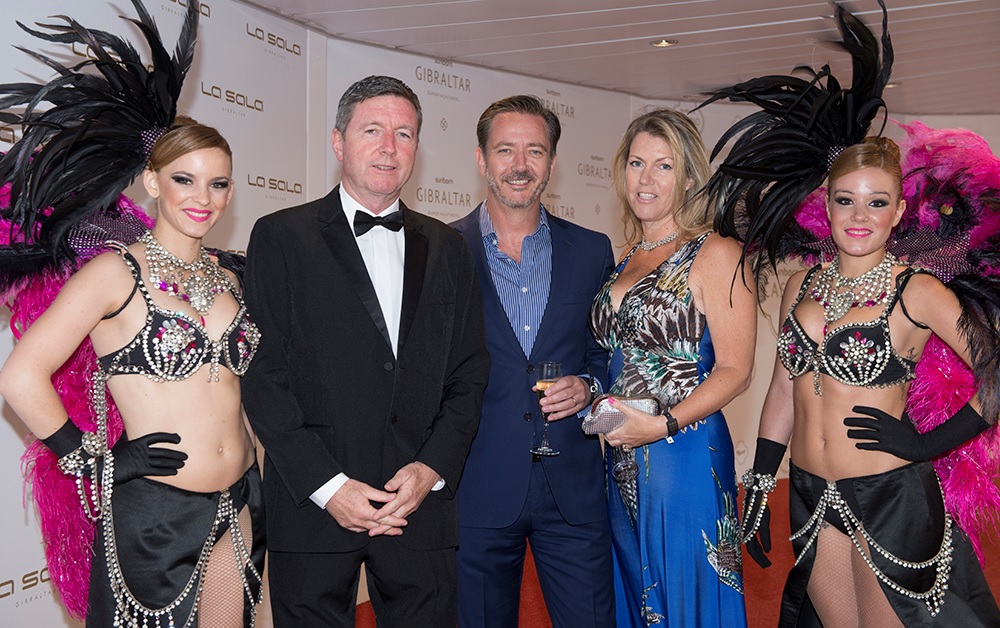 Dominick Stenson Casino Manager at Sunborn Gibraltar Hotel & Casino along side Andrew and Louise Behan
What in your opinion are amongst the most impressive Facilities of the Cruise Liner?
First of all it is a very impressive five star facility, with a top class restaurant, spa and fitness room overlooking the marina, 189 deluxe rooms and suites, top deck Aqua Bar, high class Casino, La Sala restaurant and nightclub, it really is a one stop destination now.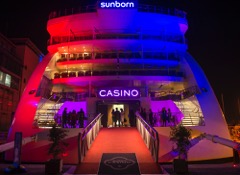 Restaurant – What are the restaurants like on-board and I guess there is little chance of getting seasick
The Sky restaurant on the 7th deck has fantastic panoramic views and first class food that is highly acclaimed. There is also a very popular Sunday Buffet that has become an event and the place to be on a Sunday afternoon.
Not much chance of getting seasick here, even when it is choppy there is no movement....fortunately!
Training of Casino staff: Did you train local dealers or employ experienced staff?
How many staff do you have? We have 63 staff including security, surveillance etc
What are the Languages Spoken The dealing language is English, but we have a multi national workforce drawn from many countries.
What are the opening hours We are currently open from midday for slots until 4am and the gaming tables from 4pm - 4am. But this is flexible and can be adapted to accommodate later hours when necessary.
What manufacturers have been your most popular choice of supplier of slot machines and why? How many Slots do you have?
We have Novomatic, Aruze, Spielo, Aristocrat, EGT, WMS, the plan was to offer a wide range of games and suppliers and give the players the choice. Our plan is to continually update our game offer according to the players demands.
We have a total of 64 machines including electronic roulette terminals.
How many Tables do you have and which games do you provide;
We have a total of 10 tables, 8 on the main floor which consist of 4 AR tables and 4 card tables all flip top including Black Jack, Punto Banco and Sunborn Stud Poker which is a variation of Caribbean Stud Poker.
So we adapt our tables according to the demand.
On the 4th Deck we have a private VIP suite with two tables, an AR and BJ for those who prefer some privacy but we also plan to have the room as a corporate event location for those who want to impress with their own private gaming room. Not only gaming tables but the huge terrace includes a jacuzzi and a dedicated waitress service with bar, food service and two adjoining suites to relax at the end of the evening. It really is a unique event/party location.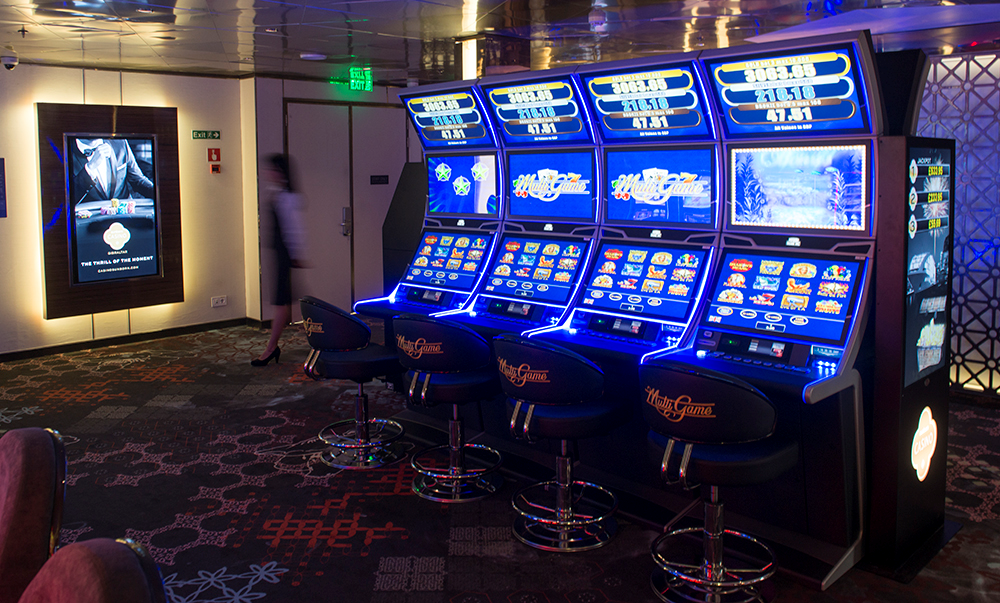 Do you have any Baccarat & Poker Tournaments planned?
At the moment we are busy making sure our current gaming offer is exactly right but we have had many approaches to hold poker tournaments already as we have a ballroom with access to the Casino which is tailor made for such events. Especially with 189 rooms and restaurant, bars, spa, night club the Casino Sunborn is the perfect location.
Do you have a Salon Prive and are you planning to bring Junkets in?
See above. No plans at the moment for organized junkets but we are expanding our affiliation with Casinos in the UK for the possibility of exchanging players and offering, particularly the London Casinos our fantastic location as a reward for their loyal members.
What do you expect to be the split between tourists and visiting business people and locals in the Casino?
There is another category of player in addition to the ones you have mentioned which we also are looking at attracting. Those are the Marbella, Sotogrande resident Spanish and particularly expatriate English, Russian, Scandinavian and European in general.
Of course we do rely on the day to day local business together with the resident guests as well as the tourists, but to set us apart from the competition we are looking at further afield along the Costa del Sol also.
What makes your Casino different from the Competition on the Rock?
I think we have two different concepts both of which add to the entertainment offer in Ocean Village. The competition, for the want of a better word, as I believe we can be useful to each other have a more slot/bingo clientele with a walk in policy.
Our concept is to create a more intimate, club type atmosphere and we have a membership with several levels that incorporate our player loyalty reward programme where the more you play the more points you accumulate. With these points you can redeem food, drinks, hotel rooms, spa treatments as well as an array of valuable gifts displayed in the Casino lounge room.
And finally, if you were to sum up in one sentence why people should visit the Sunborn Casino in Gibraltar, what would you say?
Just come and see the difference, a Casino as you once knew it, intimate, friendly, luxurious, you wont be disappointed.