Terry Glebocki, CEO of Ocean Casino Resort, shares her knowledge and expertise with Casino Life. By: Damien Connelly
Forged in the fire of competitive survival and turnaround success, the management at Ocean Casino Resort are fully versed in overcoming challenges. Luxor Capital Group, a New York based investment management firm, acquired the property in 2019. As noted recently by Mike Conboy, a partner at Luxor Capital, "In 2019, Ocean Casino Resort was the fastest-growing casino in Atlantic City." Luxor Capital gained its full license to operate Ocean Casino Resort in May 2020. Since it acquired Ocean Casino Resort, Luxor Capital has seen its expectations exceeded. Atlantic City is a very competitive jurisdiction for casino resorts, having nine resorts operating within three square miles of each other – six on the Boardwalk and three in the Marina District. What's great from a business perspective is that some resorts do 'co-opetition' = cooperative competition, whereby the resorts work with others to help grow Atlantic City's total market metrics. Atlantic City is a mostly locals and regionals market, with some destination elements underpinning its tourist and MICE offerings.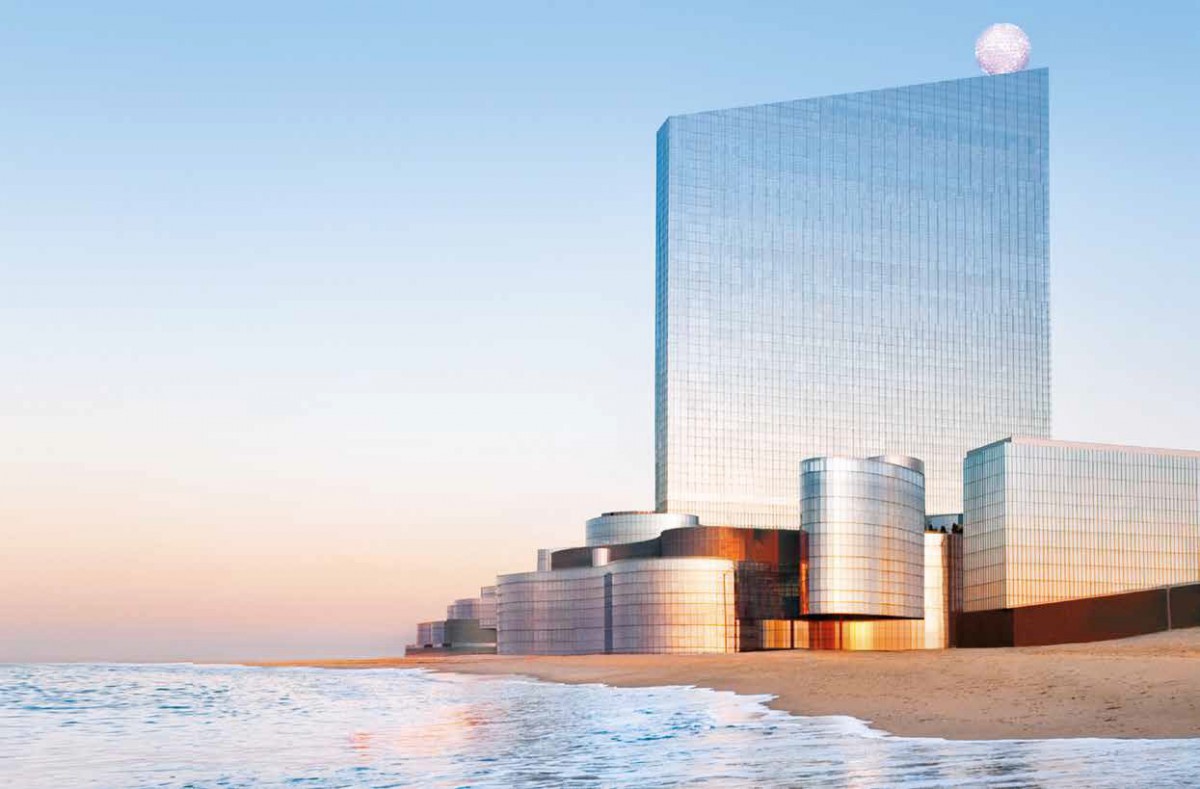 The most recent new-build casino resort to be added to Atlantic City's skyline – touted as the tallest building in the city with its 57 stories topping out at 710 feet (220m) – is Ocean Casino Resort. The resort had teething challenges during its first incarnation as Revel – and in truth, some of those challenges remain to be overcome. In today's climate, what operator doesn't face challenges? The knowledge and expertise of Terry Glebocki and her management team in making a success of a challenged resort property may help you see opportunities to survive and thrive given the challenges we all currently face.
Third quarter 2020 (3Q20) industry statistics emphasize the strength of Ocean Casino Resort's human capital. Casino resorts operate in a service driven industry – whether it is on-ground, online, or omnichannel. Experienced and customer-focused human capital make the difference between average and great. The most recent quarterly numbers speak for themselves.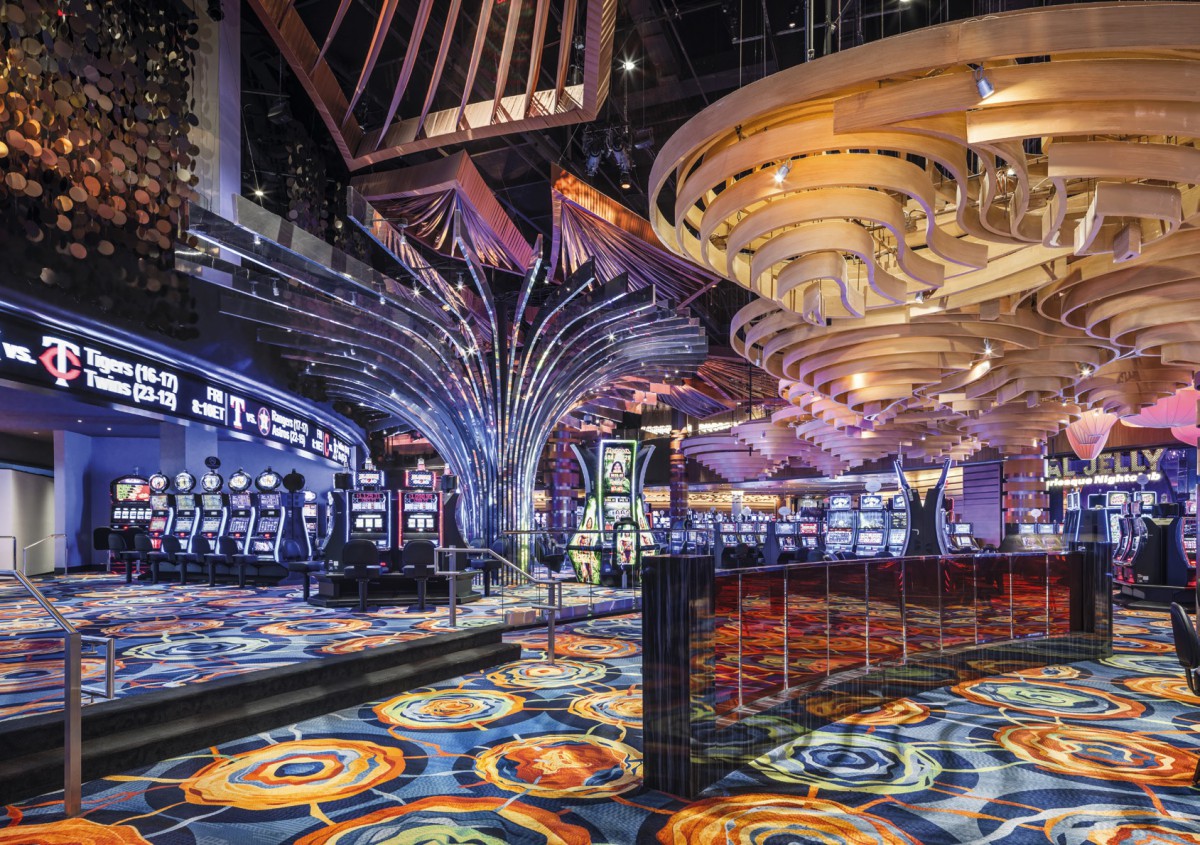 Thank you for sharing your time with Casino Life and our readers, Terry. How has your career path brought you to being the CEO of Ocean Casino Resort?
I've been in the Atlantic City casino industry for over 30 years in progressive financial leadership roles including Trump Entertainment's senior vice president of finance, Revel's chief financial officer and Tropicana Entertainment's corporate CFO. I view my financial background as a strength. Casinos are big businesses with multiple disciplines and understanding the profitability of each segment is critical to the overall financial success.
Net revenues for the third quarter 2020 (3Q20) for Ocean Casino Resort are only down three percent compared to an Atlantic City average drop of over 30 percent and a Boardwalk drop of almost 20 percent. What's your secret sauce?
To understand our "secret sauce" you must look at the nine months prior the pandemic. In 2019, we made significant changes throughout our operation and had momentum build from June 2019 through February 2020. We had nine consecutive months of double-digit year over year gaming revenue growth. Unfortunately, the pandemic struck in mid-March causing all of the Atlantic City properties to temporarily suspend operations, which lasted 107 days.
Here at Ocean, we began planning for our reopening the day we closed. We looked at literally hundreds of touch points to ensure that when we were able to reopen to the public in a safe manner. We listened to our guests, as we always do, and we were able to provide them with an environment where they could feel safe. We reopened our doors on July 2 and the momentum we worked so hard to create prepandemic was still alive.
Our guests appreciate the grand scale of our property allowing them the space to be socially distanced in addition to the cleanliness associated with a newer product. We continued to give our guests many of the amenities and rewards they have become accustomed to, and all of those things allowed us to continue to grow.
Of the nine operators in Atlantic City, if we include internet gaming revenues, only two reported increased operating profit 3Q20 compared with 3Q19. How did Ocean Casino Resort achieve such a performance?
Ocean is a stand-alone asset, and with that comes Volume 16: Issue 143 17 challenges, as well as opportunities. We are competing against larger brands that have been marketing for over forty-plus years and in multiple jurisdictions. However, as a stand-alone property with great depth in Atlantic City experience, our team can make adjustments very quickly. We are more agile than the "big guys" and that has its advantages, particularly during this time of constant change. Atlantic City is an extremely competitive market, and our guests are knowledgeable. They demand great offers, great service, and great value. We are prepared on all fronts to give our guests what they want. What sets Ocean apart is that we offer the best product in the Northeast and offer the most rewards.
We've taken a casino-first philosophy, and we put our casino guests first in absolutely everything we do. Operating with many of the restrictions put in place has been challenging but the team here at Ocean has found a way to operate in this environment profitably.
During 3Q20, all Atlantic City operators including Ocean Casino Resort faced capacity and other limitations, such as no indoor dining and no drinking after 10 p.m. You were the only casino resort operator to grow both average rate per occupied room and rooms revenues. How did you deliver such performance?
There was a lot of demand in Q3 for our room product. Ocean Casino Resort is a must-see destination located on the beach with an ocean view from every angle, including floor-to-ceiling windows showcasing the views in every room. Many people that typically vacation in destination markets were looking for similar resort experiences while staying closer to home. Ocean was able to offer that.
Can you provide more background and detail on the North Beach Initiative?
North Beach is a great example of neighbors working together to create awareness for its area. At Ocean, we are proud to be a part of the North Beach group and It has been very rewarding working with the gaming and non-gaming businesses within the North Beach area to promote our community. It has developed into the city's cultural epicenter that has really pumped new life into the northern section of the Boardwalk. There's more information about North Beach on AtlanticCityNorthBeach.com
Your plan for Ocean Casino Resort was to focus on the brick and mortar during 2019 and iGaming during 2020. How is that balance progressing?
We did focus on brick and mortar in 2019 and continued to do so in 2020 and beyond, as opportunities still exist for us to increase our market share. I-gaming is having a very good year as well. We have accomplished many initiatives in this space during 2020 and are happy to announce that we have recently rolled out Live Dealer, which we expect to enhance our I-gaming performance.
What other amenities are helping to attract customers at the moment and helping Ocean Casino Resort to differentiate its offering?
For the time being, we are focused on gaming, food and hotel. We look forward to the day when we can safely reintroduce the other amenities our property has come to be known for. We've recently re-opened the popular Topgolf Swing Suite and Restaurant and we're nearing completion of our brand-new high limit slot experience, The Cove. Our plan is to continue to build upon the momentum we created here at Ocean.
When I last visited Ocean Casino Resort, I experienced for myself as I walked the floor how exciting, refreshing, and uplifting this casino resort is.
Casino Life would like to thank Terry Glebocki and her Ocean Casino Resort team for sharing their knowledge and expertise with us.