For those not familiar with Casino Cosmopol, could we begin with a brief history of the operation?
Casino Cosmopol is a subsidiary of the state-owned gaming company AB Svenska Spel. The company was founded in 1999 and was commissioned by the Swedish government to open four international casinos in Sweden. Casino Cosmopol's head office is located at Svenska Spel's premises just outside Stockholm.
The opening of international casinos brought a whole new job sector to Sweden. Today, Casino Cosmopol has around 1,500 employees spread across four casinos. The average age of our staff is 30 and 35% of them come from abroad, with 86 different countries represented. In 2013, we welcomed guests from 100 different countries. Our casinos are real international melting pots.
We had 1,146,309 visitors in 2013. Net gaming revenue for 2013 was SEK 1,167,000 (EUR 126 million). All of Casino Cosmopol's profits, like those of Svenska Spel, flow directly to the Swedish government.
Our aim is to provide our guests with traditional casino games, nice restaurants and bars, and world-class hospitality, as well as a range of events and great entertainment. From a more internal perspective, the company must also be characterised by efficient workflows, a strong ability to deliver and business acumen.
Before they can visit any of our casinos, guests must be at least 20 years old, provide approved ID, register with us and be photographed.We have casinos in Malmö, Gothenburg, Stockholm and Sundsvall.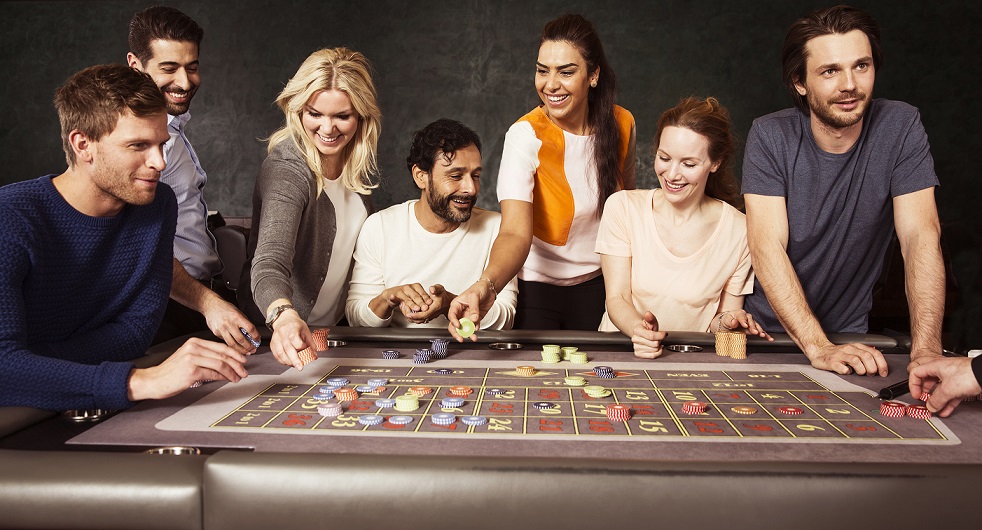 How was 2014?
In terms of finances and visitor numbers, 2014 was roughly the same as 2013. We have worked hard on our communication with employees and on developing both our managers and staff, and we have seen the positive results of our efforts in the most recent employee survey. Our initiatives included staff days and inspirational talks. During the year we have developed both our restaurant concept and our entertainment. We hope that our guests will appreciate the difference and that we will have a strong year in 2015.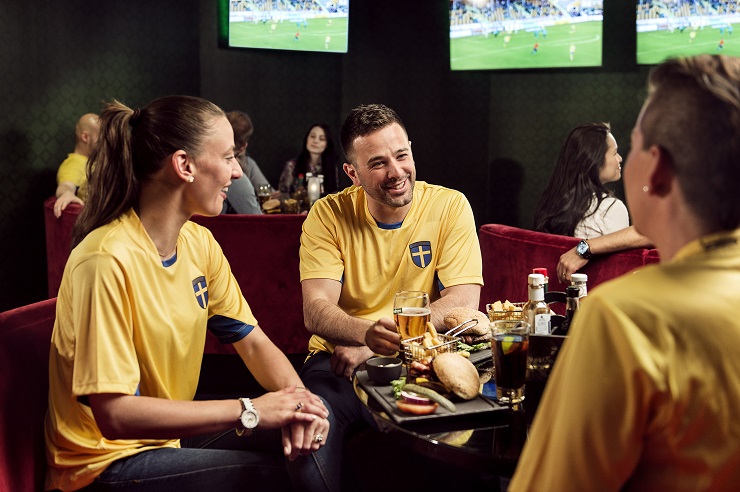 What do the next 12 months hold for Casino Cosmopol?
Competition from online casinos and other forms of gaming will only intensify, so we need to increase our pulling power by creating an even more vibrant and attractive experience at the casino. We will do this by refreshing our gaming range, for example with additional gaming tables and new slots, by providing world-class hospitality with professional customer service and exciting entertainment, and by refurbishing our premises, through alterations and new investments in light and sound. We will also continue to develop our responsible gaming work, particularly in relation to communication with our guests.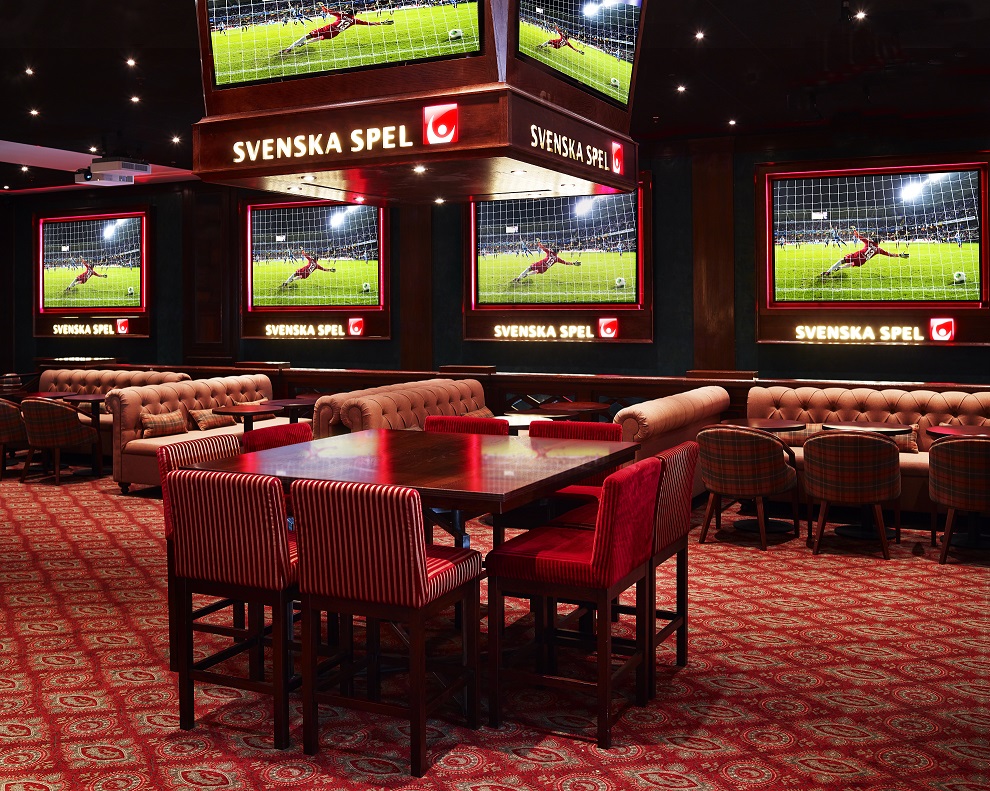 What are the most popular table games at the casino?
Roulette and Black Jack are the most popular table games.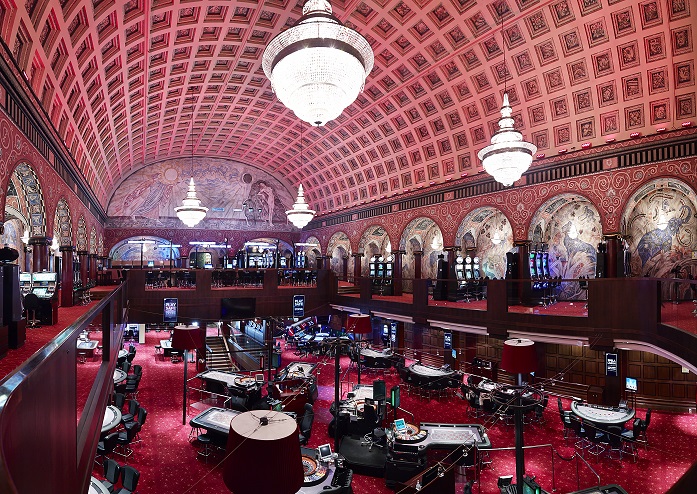 What changes have there been over the last 12 months in terms of gaming machine slots, multiplayers and table gaming, as well as their location?
In early autumn 2014, Caribbean Stud Poker was replaced with Oasis and we also introduced Black Jack Switch during the year. We updated the Touch-Bet-Roulette (from Novomatic), which is working well. We are also about to install new roulette wheels from TCS John Huxley. We have new framework agreements with six different suppliers of slots, two of which are completely new to us – Konami and Ainsworth. All our chips were replaced at the beginning of 2014 and we have also increased the minimum bet for roulette and poker from SEK 20 to SEK 25 (approx. 2 to 2.5 euros).
For the second consecutive year we are running a project we call "Limited Edition Slots", currently in the form of Iron Man, Grease, ZZ Top and Avatar. Previously we had Michael Jackson, Wizard of Oz, Aladdin and CSI. These machines are rotated around our four casinos every three months, so that all casinos have the chance to use the themed games, and at the launch all casinos host an event linked to the theme of the machines. Our guests like this concept a lot!
During 2013, we produced a broader concept, with the help of our staff, called "Let's Play". This is a separate area where new casino visitors who are unfamiliar with the games can learn how to play roulette and black jack at a slower pace and with smaller bets. This new concept includes, for example, breaks in the games to explain the rules and provide information about responsible gaming, a different uniform and a refreshed presentation of the casino.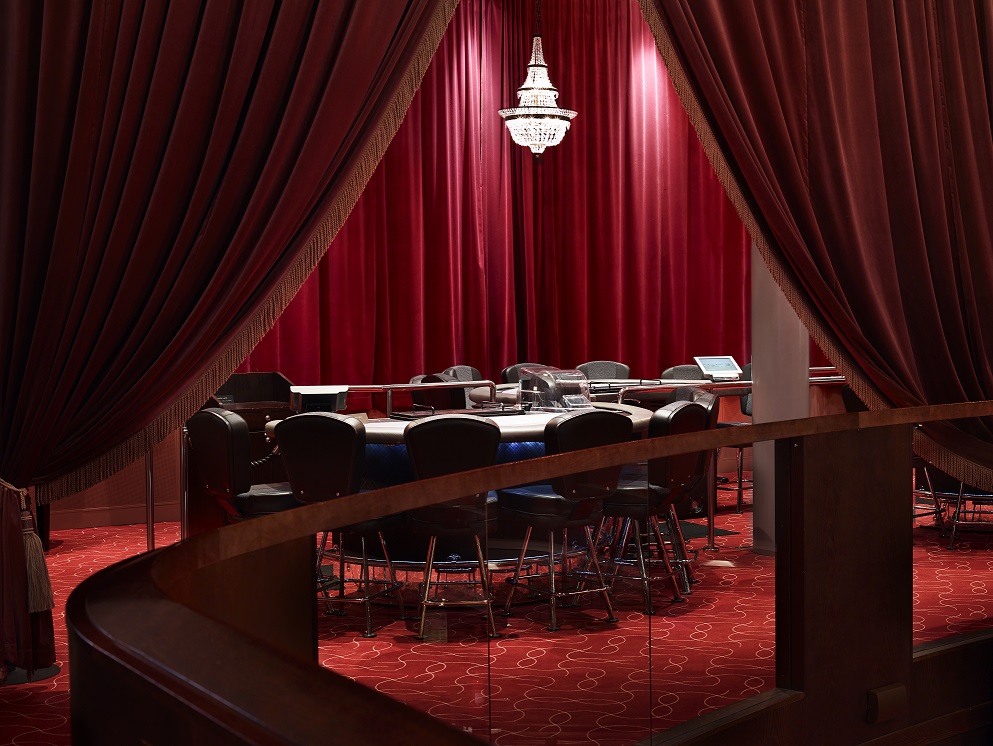 How many slots and tables do you have in the casino?
The casino in Stockholm has over 400 slots and 44 tables. Altogether, our four casinos have a total of around 1,200 slots and over 130 tables.
How popular is the Sport Zone?
It's very popular, especially during major football or ice hockey games. The menu is simpler than before and our regular players are enjoying that. We have more customers in our Sport Zones than we did in our old restaurants. We are developing different types of events in relation to Sport Zone, and these will be launched during 2015.
What percentage of your customers are local vs Business & Vacation Destination Tourist & VIP?
Most of our guests, around 70%, come from the local area, while the rest are visitors from other cities and tourists.
Online poker has been popular for many years in Sweden, producing a lot of very talented poker players. Texas Hold'em is particularly popular online, so how does Cosmopol cater for this market?
All of our casinos have separate poker rooms where we provide the opportunity every day to play Texas Hold'em and Omaha, as well as other forms of poker. We organise tournaments as well as cash games. Our poker rooms are highly valued and well-visited and you cannot really say we are losing out to the Internet. A live game is a different kind of experience.
In addition to the daily tournaments, what other tournaments does the casino provide for its poker players?
Each casino runs one major tournament a year (buy-in of 1,000–2,500 euros) and we also have the Swedish Live Poker Championships. In addition, we organise another 5–10 slightly smaller tournaments every year, on top of the smaller daily tournaments.
What innovations in casinos have most impressed you in recent years?
I think Casino Cosmopol has adapted very well to the new situation with really tough competition on-line. Casino Cosmopol has focused on being a relevant, responsible alternative to these sites, a real casino in the real world. There is no comparison in the gambling experience: an international land-based casino with nice restaurants, bars, events and traditional casino games is a timeless and stylish form of entertainment. We combine this with a strong responsible gaming programme. We are unique in providing this blend and I am very proud of that.
Does Casino Cosmopol incorporate social media to attract online players to a land-based alternative?
We use social media to a small extent, but not to attract online players. We plan to develop our social media presence, but our main aim will be to increase awareness and to strengthen our image as a responsible alternative to illegal gambling, rather than to attract players from other legal operators. There have been plans for the government to open up and deregulate online gaming in Sweden.That is a matter for our politicians and is something they are discussing.