The Macau government is  promising to issue even more supportive policies for the cities economy in the coming months.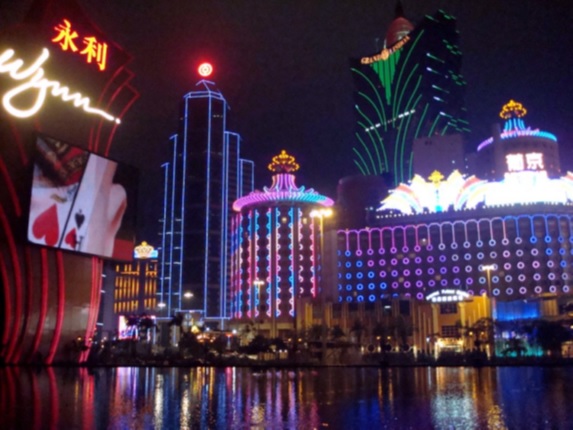 In spite of the recent China stock market turmoil and coupled with the fact that a recent report had shown that gamblers themselves were spending around a third less at the casino tables than they were this time last year some Macau casino operators are basking in the fact that their stock prices have risen at least 20% in July.
The trio of operators enjoying the sudden and surprising rebound are MGM China Holdings Ltd., Sands China Ltd. and Wynn Macau Ltd. In the first half it was actually Wynn Macau whose stocks had fell by a massive 41%.
Last year operators saw a fall in their share prices mostly due to the tighter travel restrictions the Macau government had placed on visitors travelling from mainland China. The restriction was intended to stop the mainland tourists simply using Macau to transit through to their destination. It now meant that their transit visa would be cut down from seven to just five days.
But in a surprise move in June the Macau government decided to ease its strict travelling policy to help encourage visitors and help the cities failing casino industry. That month also saw a slightly smaller slump in revenue from that which was initially predicted. Thanks to this supportive policy the stocks began to slowly rise once more for many of the main casino operators based in Macau. The government are also promising to issue even more supportive policies for the cities economy in the coming months.
There were also plans to introduce a complete smoking ban in Macau casinos which caused more concern for operators last month as they were awaiting the stock slump turnaround. However, it now seems that perhaps even this potential ban may get relaxed. But whilst Macau may be enjoying this boom following the casino industries 9 month market lull experts are predicting that it may be short-lived.
Investors are still reluctant to invest due to predictions that casino stocks may not climb much further for quite some time. There may be higher labour and construction costs that could affect casino earnings and if of course the aforementioned restrictions aren't eased suitably enough it will have a major impact once more on visitor numbers and ultimately casino revenue. With online gaming alternatives like city bingo and other gambling sites gaining more and more popularity, it looks like the land based casinos like those in Macau will be fighting hard to compete.