Women in senior roles across Ambassadeurs Group and beyond are helping push the gambling industry forwards
When it comes to diversity, Les Ambassadeurs Club has been pushing barriers for many years. Across the Ambassadeurs Group (AG), which includes the prestigious club in London's Mayfair, 45 nationalities are represented and some 37 languages are spoken among the 311 staff. Of the total team some 136 are women and many of the senior management – including gaming director and the dead of business development – are female.
The team makeup has not come about by accident. It is part of a clear strategy led by CEO Kevin McGowan to create a forward-thinking diverse team that rewards its staff – better known as the Work Family. It is a strategy that is paying off. Talent rarely leaves Les A. Instead it is nurtured and encouraged. A good example is Sandra Rodrigues, who has been with the club for 25 years and rose through the ranks to become the second female gaming director. At the end of 2022 she joined her colleague Nisrine Mignon (pictured above with Sandra), head of business development, at the Executive Development Programme (EDP) in Lake Tahoe, Nevada.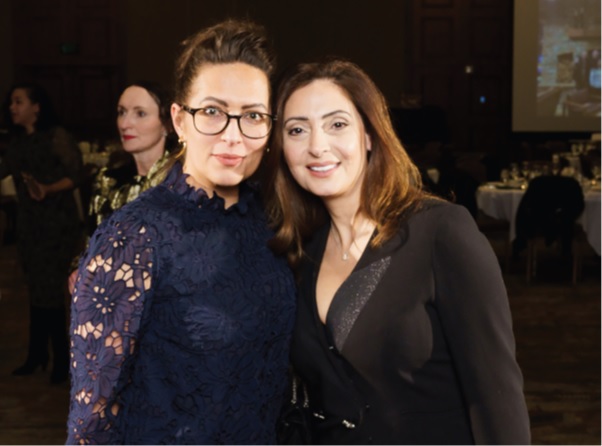 Investing in present – and future – stars
This industry bootcamp is a place to learn from the world's most influential gaming and hospitality executives. Giving senior members of the team time to attend is seen as an important investment for Les A. The EDP is as a professional-development opportunity for the industry's future executives, it addresses a group of people already occupying or ready to take on positions of substantial responsibility – these are the decision makers of the future for the casino industry. Sandra says, "I found a group of 52 individuals from six continents who are all working for the gaming industry in different capacities, and all eager to learn and to fully embrace what the course had to offer. We were all in it together for nine days of an intense, immersive and all-consuming experience." Nisrine found a similarly positive experience. "The team opened the door to us with contagious smiles, and outstanding speakers shared, taught and gave their knowledge."
Relevant topics were explored, including leadership and human-resource issues in a post-Covid world; strategic planning; crisis management; new technologies; casino marketing; financial performance; online gaming and the growth of esports. Speakers came from the regulatory sector, as well as CEOs of land-based casinos and architects of the Las Vegas integrated resorts. Todd Haushalter chief product officer for Evolution Games shared how he and his team got a project from the spark of an idea to some of the most entertaining and popular games found online. Omer Sattar, CEO of Sightline Payments, shared a preview of what the future of payment looks like.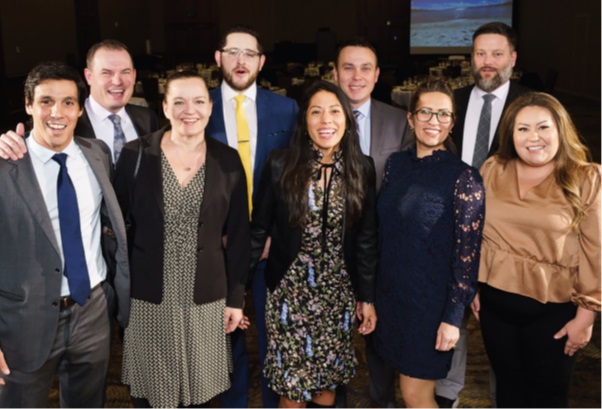 A recurrent theme was an emphasis on diversity and integration, showing that the casino leaders of today and tomorrow need to embrace talent from all areas. This was key in the team competition, where a team of strangers were set a challenge to work on together. "The scale of the project is daunting and quite a few among us thought the task impossible to achieve," explains Sandra. "The key is your team, its diversity, the individuals' different fields of expertise, their willingness to work together, to actively listen, to trust each other and to communicate."
Diverse teams help grow companies
It is not the first time Les A has pushed Sandra and her colleagues forward. The Women in Gaming (WIG) Diversity Awards, last held in September 2022, are a high point in the gaming sector's calendar. They symbolize the way the industry has changed — and continues to change — and are a way of measuring progress.
For the women and men who work in functions across AG, this is a chance to see what their peers are doing to promote women and help change the diversity dialogue. As well as Sandra and Nisrine in Les A, women can be found throughout AG in key leadership roles, from corporate affairs and marketing, to human resources.
For Sandra the WIG Awards presented an opportunity to reflect on the way her own career has been shaped in a traditionally male industry. Her rise to a senior role in one of the world's most prestigious casinos started out as an accidental job when she came to visit the UK. She ended up training for a casino in Stoke-on-Trent. "I had never been in a casino before in my life," she explains. "Then I moved to London and began working in a club, and then came to Les A – part of the London Club Training."
Sandra has been a dealer, inspector, pit boss, manager and a senior manager before becoming a director. "AG makes a concerted effort to include everyone and promote equality here, as you can see from the women in these positions," explains Sandra. It is part of a greater shift in society. "Gaming 20 years ago was not a woman's place. There were a lot of women at the bottom and not a lot at the top of the industry. Things have changed."
In line with many other industries, some of the changes were derailed by the Covid pandemic, when a lot of people — including women who were on a fast track to the top — were furloughed and left the industry. But at the same time new opportunities opened up online, mirroring what was happening in other sectors and industries.
Diversity matters
It is a shift that the gambling industry is keen to understand and – where necessary – address. Ahead of the WIG awards, Sandra joined a panel discussion as a representative of land-based casinos to explore the issue and possible solutions. "We discussed how to attract women in the first place," she says. As a further indication of how the industry is changing the panel also included online representatives whose experience and expertise is technical, and as such is attracting a different kind of employee, those with product, content, and testing skills.
Sandra points to her colleague Aurelia Matras, who moved from the land-based team at Les A to the online casino, and was one of the WIG nominees. "To be nominated you have to be remarkable," explains Sandra. "When it comes to online gaming it is about the product, the impact you have had — for example if you have developed something, any policy that has been written and excellence as a supplier. Aurelia has an interest in data and compliance, and was seconded to online in lockdown." Such opportunities are another example how Les A is embracing diversity.
The group plays a prominent role in raising the profile of women in the sector. During the European Association for the Study of Gambling (EASG) conference, which took place in Oslo in autumn 2022, Tracy Damestani, AG's chief corporate affairs officer, moderated a panel discussion around 'Women and Gambling Leadership.' Tracy, who joined AG from the National Casino Forum, where she was CEO, and the European Casino Association, where she was vice chair, is another woman in a pivotal role at AG.
Whilst Sandra acknowledges that Les A is industry-leading when it comes to the workforce diversity, she is also keen to help keep pushing the boundaries. She acknowledges that there is a broader societal issue about women reaching their true potential in the workplace, particularly if they have children and are taking time away from their career. "Women are always compromising," she says. "Childcare is an important subject, and we have to ensure women and men are treated fairly."
Sandra leads a large team of about 100 people, including 70 table staff who work around the clock to meet the needs of members. "This is a social club, not just a casino," she explains. "Members have business interests here too and then they have a gamble."
Her team is key in rolling out AG's core aim of giving back; they champion good causes, and embrace initiatives such as the Summer of Sharing and 24 Days of Christmas whereby members, staff, and good causes benefit, and Safer Gambling Month, where they helped raise £500,000 for good causes.