Already unique, Kentucky Downs is moving up in the world. By: David McKee
If you want the sweetest racing purses in the U.S., take your thoroughbred to Kentucky Downs, in the southern tier of the Bluegrass State, near Nashville, Tennessee. During its select, six-day racing meet in September, the course awards $2 million in purses a day. It's not money easily earned, as the course is a unique, kidney-shaped track, one of the longest in America at 1.15 miles. Much of that largesse is fueled by 'historical horse racing' machines, gaming terminals that—despite a resemblance to slots—are legitimate in casino-allergic Kentucky. They've not only underwritten a renaissance at Kentucky Downs, they'll be the centerpiece of its new expansion, The Mint, which debuts next month.
In addition to 600 more HHR devices (for a grand total of 1,100), The Mint will bring a branded loyalty program to Kentucky Downs. Some of the players behind the racino will be familiar, such as former Station Casinos CFO Marc Falcone. Casino Life scored some face time with Director of Marketing John Wholihan, who gave us a verbal tour of one of North America's most distinctive race courses.
Starting out with what makes Kentucky Downs unique in the United States, what is European-style horse racing?
The first part to know is that we are only a turf or grass track. There is no dirt, like most tracks in America and actually around the world. We are strictly grass. The second part is that we are a little larger than the average track and a little bit wider. That width allows for a good number of horses to be able to run, spread out a little bit on the grass. The other part is we are not 100 percent flat and not 100 percent oval, like most tracks. So if you look at our track, if you're standing in the grandstand looking across, you would see that the actual track on the far side from you actually goes up. It elevates and then it comes back down. There's a little slope in there like the European style and not like what you see at almost any other American track. There's also, on the backstretch, a slight right-hand little jut that just kind of sticks out a little bit. Then it gets into what would be the end of the oval, to swing around into the home stretch. That's rare in American racing.
Is that distinctiveness a significant draw? Do people like to come for that?
It doesn't hurt. We're definitely a boutique meet. As far as the horsemen, they seem to be OK. They know what they're getting into when they come here. Because we're specialty and we only run about a half a dozen days in September it doesn't seem to throw the horses off. Horses train sometimes going in different directions. So while American racing is counter-clockwise, some trainers train their horses going the other way, in the early mornings, just so they're used to some different activity. The big attraction is the size of the purses. They race for a lot of money here.
And that's because of the historical horse racing (HHR) machines?
The machines absolutely help push up the purses, so some of the money that the machines make goes to the people that play the machines, of course, then there's the cost of doing business—keep the lights on and all that. But a portion of that money does go to different funds within our property and also to the State of Kentucky, where they divvy up purse money. That does help racing. Some of our funds have found their way to other tracks in Kentucky, so it helps the overall circuit in general.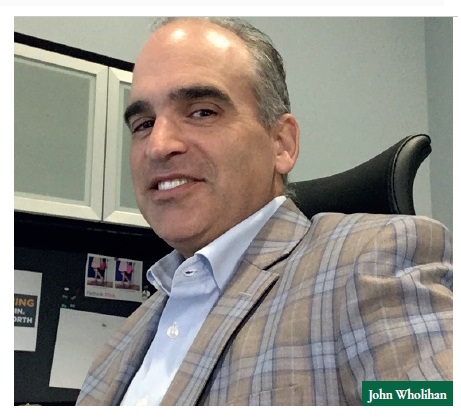 What makes Kentucky Downs stand out as an HHR facility?
Kentucky Downs was one of the pioneers in that and, in the state of Kentucky, they were absolutely the first one. There's a few states that have the historical horse racing and there's some international use of those type of games. We work with a company on the forefront of the parimutuel-game creation. What you see in Las Vegas and other places is Class III and there's also Class II, and the historical horse-race games are just different in that you're not exactly playing against the house. The house gets their commission but, much like a parimutuel horse race, once the house gets their cut, we don't care who wins. We know all that money in the prize pool is going to get returned to the customers. It's just a little bit of a different setup. We've gone from eight or nine years ago they started with a couple of hundred games, then it had grown to about 750 games, we're operating more in the 500's now because of trying to do that six-foot [social distancing] spacing with Covid and safety, and those type of things.
With Tennessee now having sports betting, does that change the arithmetic for you in any way?
Not initially. They're getting that off the ground, which will be interesting seeing as it's all over the phone and they don't have bricks-and-mortar casinos or type of gaming facility to back it up. We do expect some sports activity to happen in Kentucky in the near future but that's based on what happens up in Frankfort. The sports player is sometimes a little bit different than the HHR-machine player. What your readers may have seen in other locations is that it's sexy and new in a lot of states, it's an amenity. It's a small amount of the total action that gets taken in.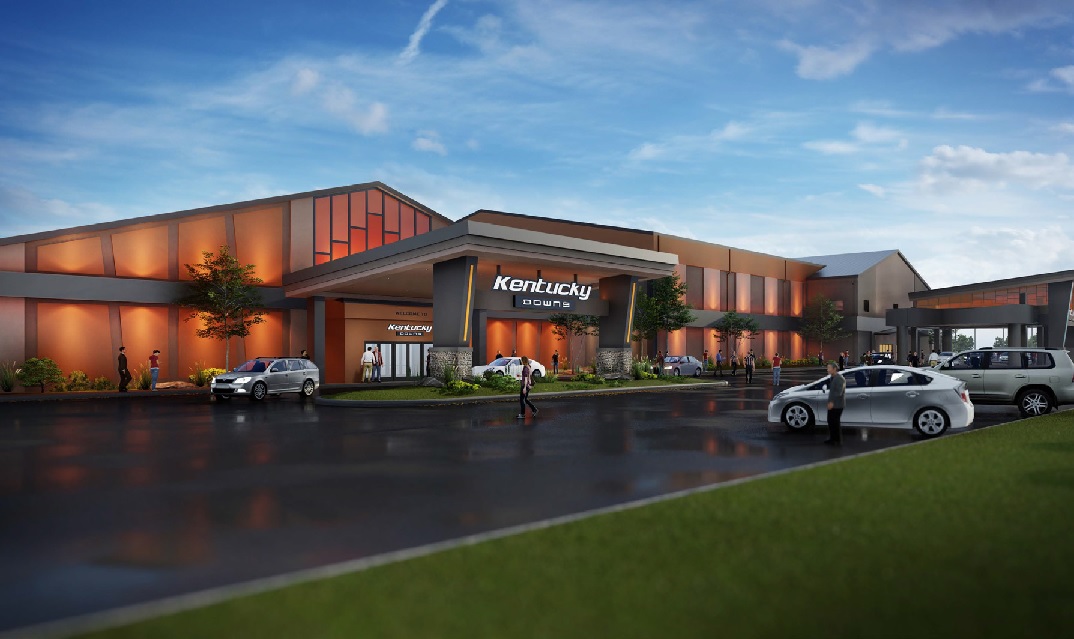 Could you explain HHR for our readers?
Sure. The games look somewhat like a traditional slot machine. We call them gaming terminals. With your ticket or money that you put in you spin and what it does is pops up three races in animated style, just a few seconds of three different tracks. Let's say those tracks had eight to ten different horses running, and in the order that happened in real life. It could have been 10, 15 years ago—that allows for eight to 10 combinations and they relate to what could show up on your machine. So let's say you're playing Cherries or Sevens or Red, White & Blue type of game, to get a winning combination depends on what happened in those horse races. It's just different than what people see in Tunica or Atlantic City or Las Vegas, where a computer chip controls the game. This is actually betting on the races. This is where some of these companies created this technology that made it based on the past races. So how that relates to where we got is these games are also set up to take a commission, much like when you make a horse bet. At the horse race they don't care if a big long shot wins or if David wins or John wins. They get their little bit of cut to operate and the rest of it is the bettors' money and it has to be returned. So we are able to create some large jackpots, which are kind of fun. We have had jackpots over $700,000, which is really exciting. And, unlike a Las Vegas casino, if that jackpot was paid by the house, that would sting. That would absolutely sting. Here it doesn't bother us at all because the nature of the games are set a little bit differently. So it fits in with the parimutuel nature of Kentucky because, as you know, Kentucky is very, very involved with horse racing, so it's carried over to the electronic version.
What is the key differentiation between these terminals and slots?
From looks it's similar. When you're playing, you hit the button across the top of the glass. Then, when you hit that button, the three little races very quickly appear up there. That's a big differentiator. They spin as fast as a traditional slot machine. We get players that will come from the nearby towns, come and stay with us for a couple of hours, just like an average player. It's a locals market. We're not quite a full-on destination yet.
Would you say they're games of skill?
I don't get into the whole legality of skill versus luck. Because it's parimutuel, they do allow you to handicap. So instead of just hitting the button where it automatically picks those horses and spins, there is a feature that you can manually pick the order of the numbers of the horses. But you have limited handicapping information on those horses though. It's not like going to the racetrack.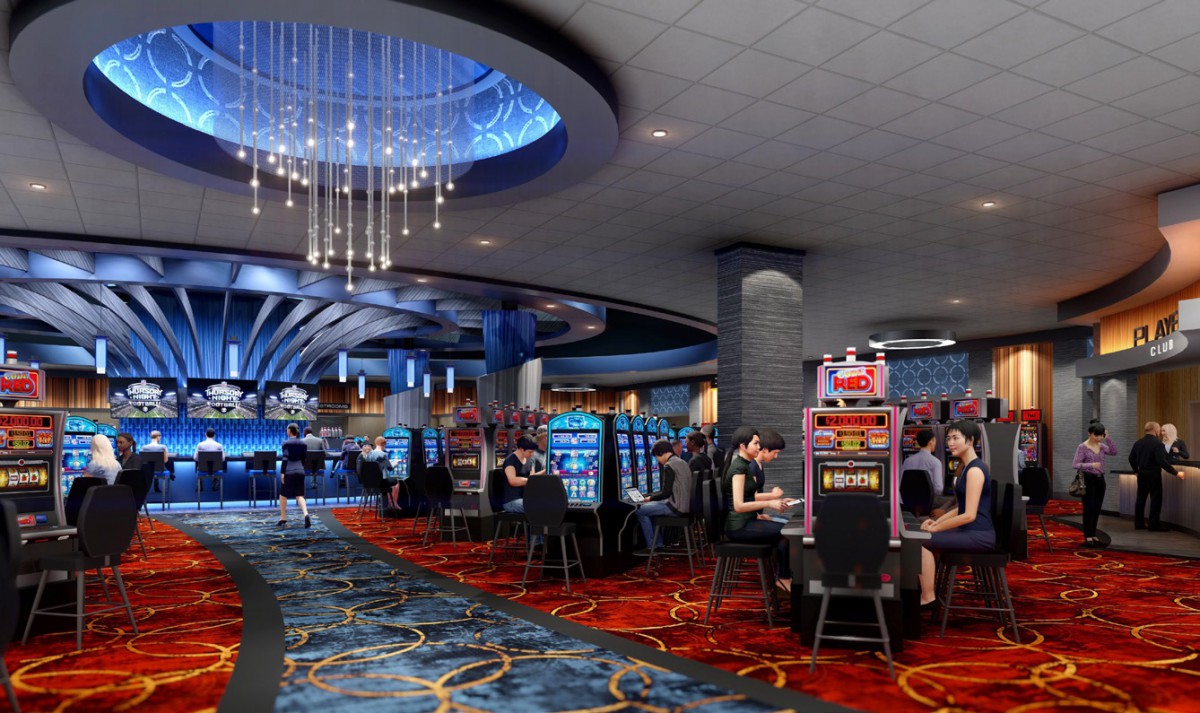 What does Kentucky Downs offer besides gaming terminals and racing?
We have live racing in September. Every day of the year there's simulcast racing. We have a simulcast hall upstairs which shows the horse races from around the world, mostly the U.S. They get busy from the late morning, going on through the evening, catching up with the West Coast races. They do have the ability at night time to show some of the overseas races, such as Australia. We provide some space to the local charities for bingo, so we have bingo five evenings and one matinée, a total of six days a week of bingo, and that's divided between three local charities that each take two days. Then there is the food and beverage, of course. We're not particularly large, so we have a diner. We have K.D. Café, in which we serve Starbucks. We do have a bar area with a lounge. The main focus in the new area will be a large stage, a larger bar, great TVs, great lighting. That's going to be the place to be. So that's part of the expansion. These are the things that are coming just in the next month.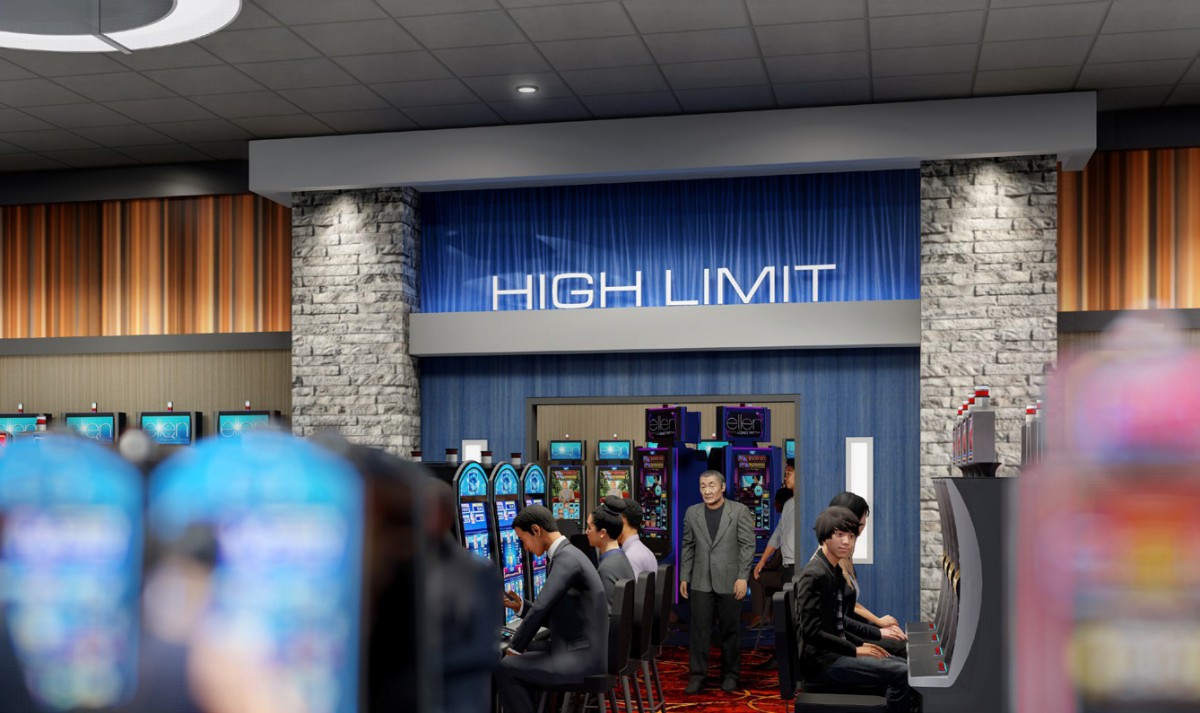 Do you have any aspirations to expand to other jurisdictions?
We're going to concentrate on our local area first, just around Franklin, Kentucky. With any partnership, there's always opportunities presented and people looking at things. We've started to get a pretty good understanding of this HHR world and it is intriguing. On the other hand, the ownership and some of us that work here come from Las Vegas, so we're used to the traditional casino-resort kind of model, so sure there's opportunities out there. But we want to concentrate on our expansion of The Mint gaming hall. We're just really excited about that and getting that kicked off next month. A few months behind that are coming additional restaurants in the existing area, which will get a full renovation after the new area opens next month. That's really the main focus before we start talking about any kind of extension of the brand or moving into any other jurisdictions, anything like that. So no, The Mint is really the thing.