Interview with Petko Ivanov, Director of Sales EMEA, International Game Technology
As gaming operators throughout Eastern and Western Europe remain dedicated to strengthening operations and implementing innovation, International Game Technology continues to expand its portfolio and produce first-class hardware and market-attuned content to generate player excitement. Over the past several years, the company has focused considerable support on customers in commercial gaming markets throughout the region and has never wavered in its commitment or standards. Casino Life had the exclusive opportunity to chat with Petko Ivanov, IGT's EMEA director of sales, EMEA, to discuss the company's outlook for the region.
How has 2022 been so far?
As operators have emerged from the wave of uncertainty created during the pandemic, IGT has been extremely focused on our ability to support our European customers' growth and replacement cycles by leveraging our portfolio to deliver innovative solutions. IGT has received great interest from operators seeking performance-driving products from a content and cabinet perspective. To date, IGT's products are showing solid results in the region, and we credit our success to a pipeline of entertaining game designs, captivating art packages, and player-attuned math and bet structures complete with first-rate hardware. IGT is committed to continuing to install new products, reach more locations and bring excitement to casino floors throughout Europe.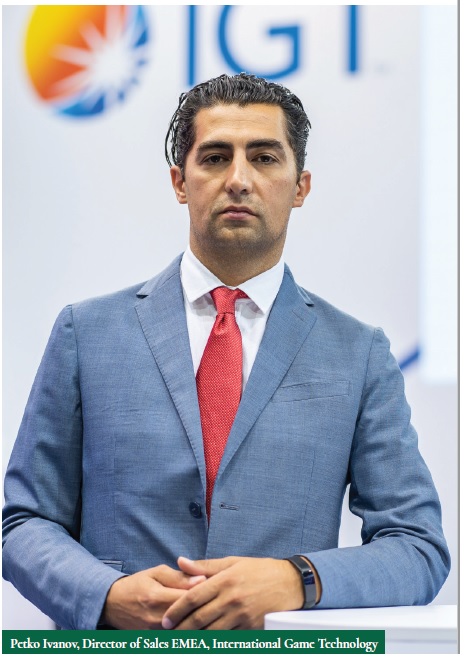 What has IGT's approach been to the growing market in Eastern Europe?
Our approach is straightforward — we work closely with our operators throughout the region and endeavor to constantly provide extended value for our customers. Our top priority is their success, and through consistent communication, we devise plans to help our customers achieve their long- and short-term goals. Strategically, we have established ourselves as a leading supplier committed to providing a market-attuned product portfolio that maximizes player engagement and produces results in the region.
How was the IGT European Showcase Event 2022?
The EMEA showcase was held in June at Chantilly in France and was IGT's first in-person event for Europe this year. It was an opportunity to reunite with our valued customers after a lengthy period of Covid-19 restrictions. The event provided a platform for us to demonstrate compelling, future-forward solutions that will engage players and meet the needs of the evolving gaming industry. At the event, we did in-depth presentations on our robust new library of games for Western and Eastern Europe on the next-generation PeakSlant32 and PeakSlant49 cabinets. It was great to reinforce relationships and receive feedback on our latest developments. It also laid out the foundation for the future in a personalized setting, which proved incredibly beneficial.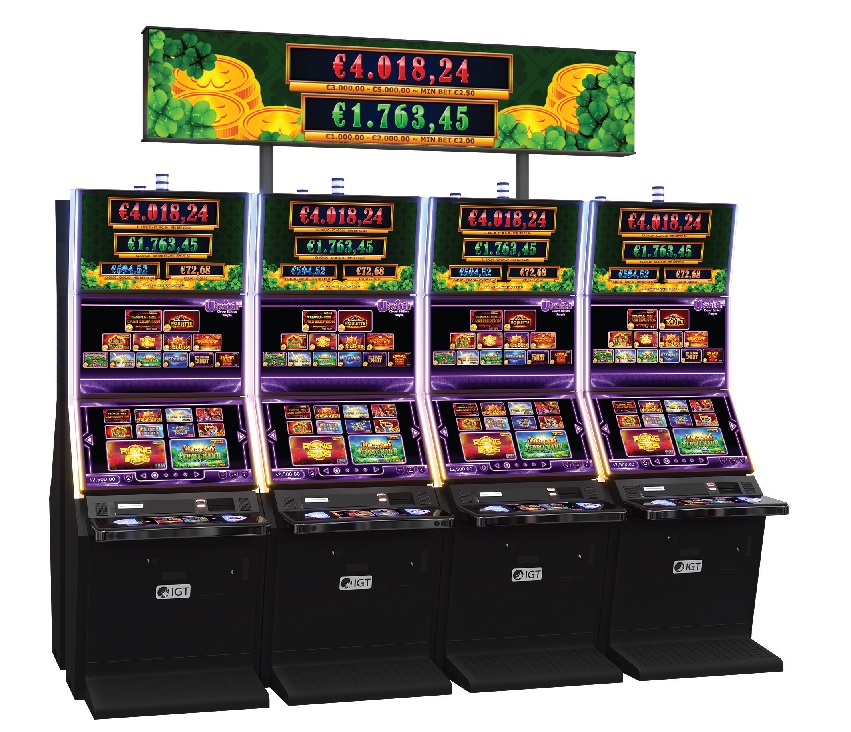 Can you describe IGT's commitment to the Eastern and Western European regions?
Our global headquarters are in the U.K., providing us great access to our European customers, and our commitment to them is very strong for the long term. IGT remains highly optimistic about the direction of gaming throughout Europe. As a global supplier with customers in more than 100 countries, the company is driving performance and growth through continued innovation that has reach on a broad scale, and a commitment to supplying top-quality content and hardware. We are uniquely capable of providing a market-attuned portfolio that meets the various demands of our customers.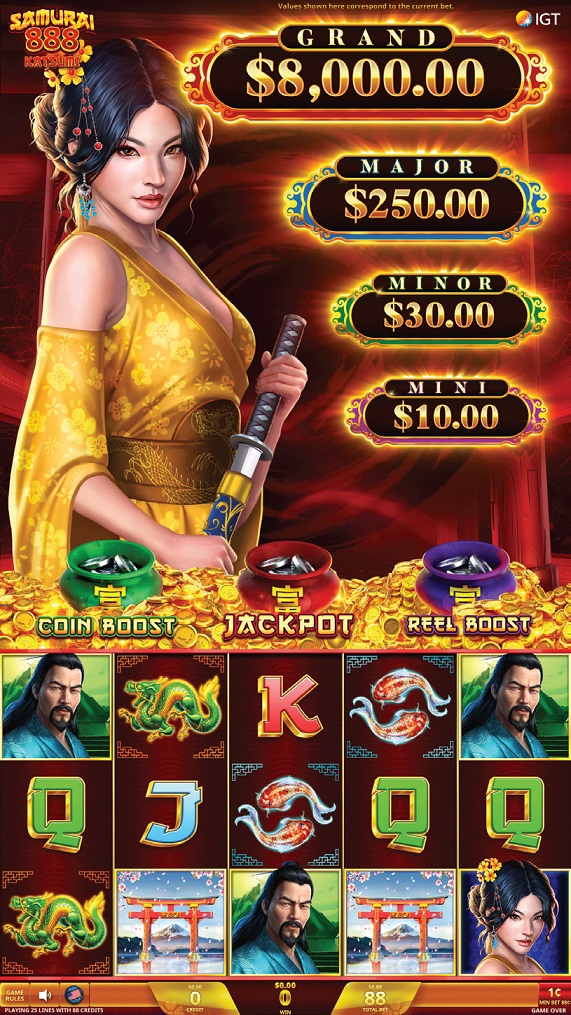 Building on our commitment to the European market, IGT continues to grow its team throughout the region. The team has introduced the latest USwitch multi-game packs and hardware, and our innovative systems technologies continue to ensure that operators optimize their operating efficiencies. For example, with IGT Floor Manager, this content-delivery system can maximize performance by allowing operators to remotely change the casino floor game mix based on market conditions and demographics.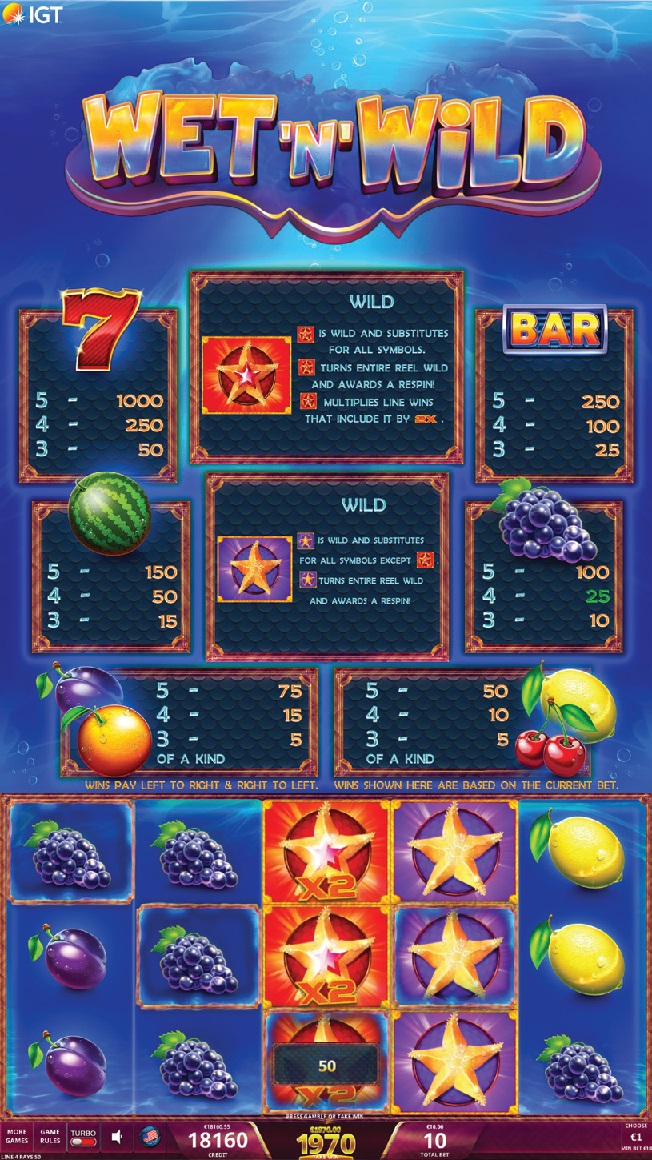 What are amongst the main comments and observations you have received from operators on the "Peak" cabinet range since its launch?

Customer expectations begin with hardware, and the "Peak Family" of cabinets, specifically the PeakSlant32 and PeakSlant49, have received extremely positive feedback from operators across the region with both core games and multi-level progressives (MLPs). The hardware has an immediately recognizable look to players that stands out on casino floors and houses some of the most in-demand content that delivers on performance. As the installations continue to roll out, we have yet to achieve the full potential of these cabinets but remain confident that we will produce positive results through the rest of this year and into 2023.
What are the key features of the "Peak" family of cabinets that have made it so popular?
Building premium cabinets has been an IGT specialty for decades. Through extensive market research matched with industry-leading design, each cabinet is distinctive with specific unique features, and the Peak family retains a consistent modern look and feel that is immediately recognizable to players. For instance, the PeakSlant32 features three integrated, 32-inch, full-HD displays with next-generation audio and lighting for an immersive experience. Likewise, the sleek PeakSlant49 has a progressive, 49-inch, ultra-high-definition, single, curved screen for an optimal viewing angle and clarity. This acute attention to detail and striking merchandising makes each Peak-style cabinet a standout to players when it finds its way to the casino floor.
What has been the response from operators since the release of the 40-game multi-packs on the PeakSlant32 cabinet?
IGT's recently released Clover Edition Purple 40-game pack was something that the operators applauded for its player-centric themes. It truly offers a compelling presentation on the attention-grabbing PeakSlant32 cabinet — from game variety on an updated player interface to the new bolt-on Coins o' Luck progressive jackpot. The content bundle has become a must-have for operators due to its customized mix of highly entertaining fruit, bonus and number games with engaging mechanics for a first-rate player experience that drives game play.
IGT can be found at Europe's leading events in addition to the ones in U.S. Can you provide an overview of what attendees can expect to see at EAE (Romania) September 6-8, Batumi Gaming Fest (Georgia) September 30-October 1, G2E (Las Vegas) October 10-13, and BEGE (Bulgaria) November 22-24?
We look forward to building on existing relationships and creating new ones with European operators through our presence at these key trade shows and personalized events. Industry events are the perfect platform to demonstrate what IGT offers, including new games, cabinets, and MLP options that are market-attuned to opportunities of the region. We're here to listen and help drive the overall success of our solutions on their floors.
Highlights at these shows include the Clover Edition multi-game presentation with 40 themes, including fruit, bonus and number games. Titles include the new 40 Hyper Hot, with entertaining scatter symbols, multipliers and high-frequency wilds with the ability to win up to 2,000 times the bet. Also, roulette has remained dominant in European casinos and IGT is excited to introduce Glorious Roulette Deluxe, which can save up to five bet patterns with the convenient display of detailed game statistics directly on the screen. Both games will be available on our impressive PeakSlant32 cabinet.
Further diversifying our portfolio on display will be the debut of the new, Irish-themed Coins o' Luck mystery bolt-on progressive with up to four operator-configurable jackpot levels. The game is compatible with our PeakSlant32 cabinet and is elevated by the option to connect the machine to a casino's sound system, enabling it to play the animated theme music heard during a jackpot win simultaneously throughout the venue.
We're also introducing IGT's 20-title Sevens Edition Red multi-game bundle, which is available on the PeakSlant49 cabinet. The pack features an assortment of classic and contemporary titles with engaging mechanics and includes IGT's latest global hits like Prosperity Pearl, Wet' n' Wild and Samurai 888 Katsumi.
Do you have anything else you would like to add?
We stand in solidarity with our friends and colleagues in Ukraine, and hope they remain safe in the current situation in the country.
*** This exclusive interview was originally published in Casino Life September 2022 ***