Ryan Eller rakes the chips for Genting Group's lavish Resorts World Catskills. By David McKee
Genting Group made a high-stakes, $1.2 billion bet on reviving the casino business in New York State's mountainous Catskills region. Their gleaming destination-resort project opened in February 8, 2018 and there's never been a dull moment since. The megaresort is a work in progress, with some amenities only just coming online now. It also finds itself in the jaws of a nutcracker, considering fierce competition from other upstate New York casinos, as well as ones in northern Pennsylvania—especially the former Sands Bethlehem (now Wind Creek Bethlehem) which was already deeply entrenched with New York City gamblers.
Resorts World Catskills was one of a wave of four upstate casinos that Gov. Andrew Cuomo helped usher into being. Aside from offering Vegas-style-gaming, their one common denominator is that their revenue forecasts have proven over-optimistic, inspiring some tinkering with the product, a few calls for tax relief and one outright sale. As for Resorts World, Genting bought out parent company Empire Resorts last August, steering the Catskills property away from a date with Chapter 11 relief and hopefully into an era of hitherto-evasive prosperity.
Casino Life had a pleasant chat with Resorts World Catskills CEO Ryan Eller. Despite all the press coverage of Resorts World's growing pains, Eller was relaxed and expansive, and eager to talk up his casino-resort, one which represents a sizable vote of confidence on casino gaming in bucolic New York.
How is business?
Business is good. You see a lot of proliferation of gaming up here but it's a very unique property. It's a destination property in a unique setting. The Catskills, for many years, have a rich history and decades ago was a destination-resort Mecca for the Northeast. Part of what New York has attempted to recapture in awarding a casino license in this specific location was to reinvigorate through some economic development, that destination-resort identity for the Catskills. Our resort and casino anchors
that effort, one that involves a great deal of employment and economic development for the community and the area. It's an attempt to revitalize some of that hospitality destination that once was and was subsequently lost. It's something we have spent a great deal of time developing in the construction and bringing this to life, but also growing the business so that it is something that can compete and win market share in the Northeast. This year we've seen enormous year-over-year growth and I've seen significant double-digit growth from this year over last year. I continue to see that trajectory as we move forward, so we're very pleased with the track that we're on. The product that we offer is outstanding. Frankly, in New York and the Northeast, which has a very entrenched gaming footprint, we are doing a very good job in establishing Resorts World Catskills' identity within that overall framework.
What are your core markets?
The core markets are somewhat different, based on the product. We've got access to the New York metro area, the suburbs and a highly diverse cultural market, insofar as you have a significant amount of Asian communities in New York, which we have in fact seen a great deal of business originate from. We see a great deal of destination travel from the New York metro area, Long Island, northern New Jersey, Pennsylvania and counties in southern New York. We are an option that is something that is unique. It's unique insofar as we're in the Catskills, in this beautiful setting. We have an all-suite luxury hotel, we have a resort campus that encompasses hundreds and hundreds of acres, and on that campus we've got not only our main casino tower, over 10 restaurants and bars, an entertainment venue. We also have a second hotel tower, called The Alder, which is a little bit of a lower-priced point, a more convenient option. And then also on this campus we have recently this year opened the Kartrite Indoor Waterpark, an indoor water park, which is something unique and in adjacency to our casino. Then we continue to construct and plan to open a Reese Jones golf course, starting next year. What we have is something here that appeals to everyone. It could be your core gamer, it could be someone who's looking for a vacation destination, it could be a business traveler looking for a place to hold their next meeting, all encapsulated in this one Catskills casino-resort destination. We are seeding our appeal across different channels.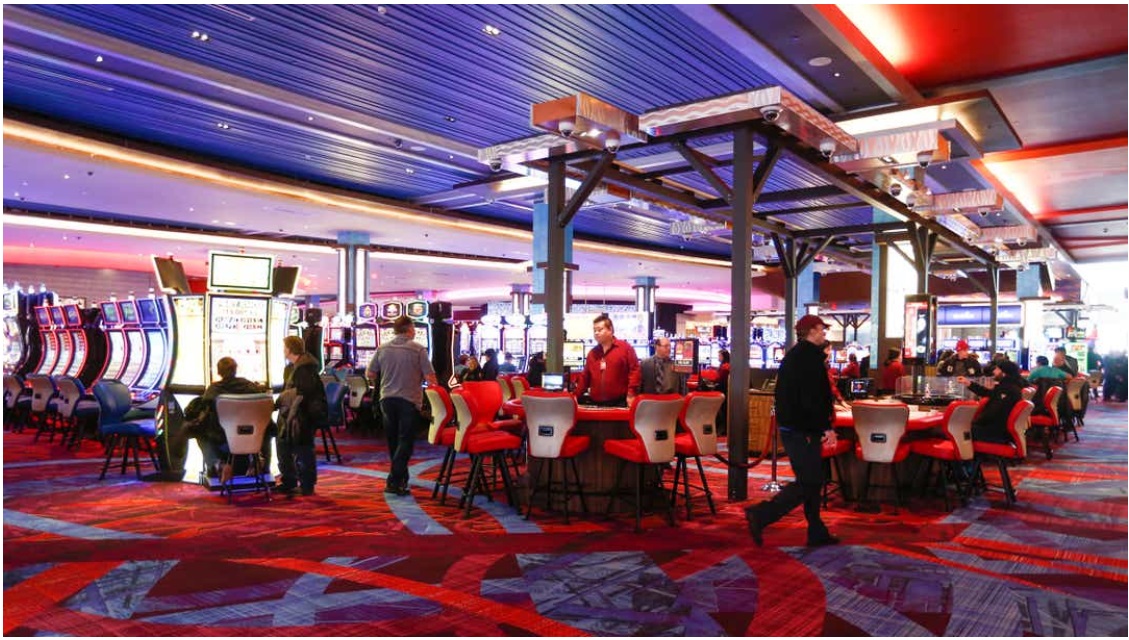 How much of a competitive factor has Wind Creek Bethlehem been?
It is one of the very well-established competitors in our market. It is in an extraordinarily attractive location in Pennsylvania, with close adjacency to northern New Jersey. And they've done very well since their opening. We're in a bit of a location that is somewhat removed, from a physical standpoint. From what we offer it's a completely different experience. This is much more of a destination resort and [Wind Creek] is something that is a very large-volume gaming destination. They have a very strong player [base] originating from the surrounding Pennsylvania and New Jersey counties. They're certainly a significant competitor. They continue to be. They're performing as you would expect when you look at all those factors. They do very good.
What are you doing to incentivize play, either from your feeder markets or underdeveloped ones?
We obviously find ourselves in the New York market. It is an incredibly crowded media market. It is very hard to establish a brand rapidly in that market and you have fairly well-established gaming operations down there as well. So a couple of things that we have found is that we need to focus on certain markets and customers. One of the things that we have that distinguishes us from the VLTs, the slot facilities in Westchester County and Queens, very close to the New York metro area, our core market, is that it's a full casino. There's table games, right? So we need to ensure that there is an understanding that New York has a convenient resort destination that has full-on casino gaming.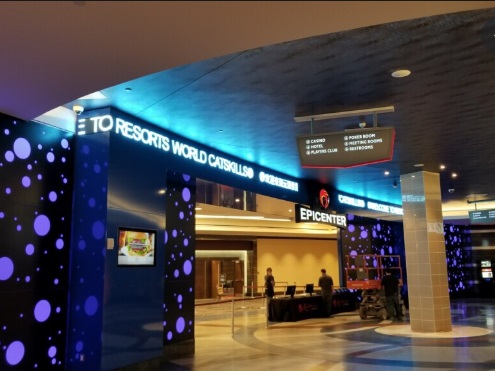 The persistence and the precision with which we establish the fact that we are a gaming destination option for those who are looking for a full casino resort, it requires time and investment, and that's one of the reasons we've seen growth, year over year, is because that time and investment is beginning to bear its fruit and be effective. But you certainly can't expect that that's going to be easy nor cheap, nor quick in a market that is as well-served and as crowded as the New York metro market. Also, we try to appeal to the demographics and the customer segments which are the ones we find most fluent to be seeking out options such as ours. We certainly focus on the Asian neighborhoods in New York. At our core in neighboring counties that ultimately have relatively convenient driving distances to us, they find once we get them here for the first visit they have an exceptional experience and probably find it a convenient option compared to what they're used to doing. What they used to do quite often was visit Connecticut, Atlantic City or Pennsylvania casinos. But in an environment that is densely populated, with as much marketing and advertising that goes into it, establishing brand and identity, and driving it home in an environment such as this requires quite a bit of persistence, a great deal of capital and a fairly sophisticated, precise way of addressing those different segments and demographics.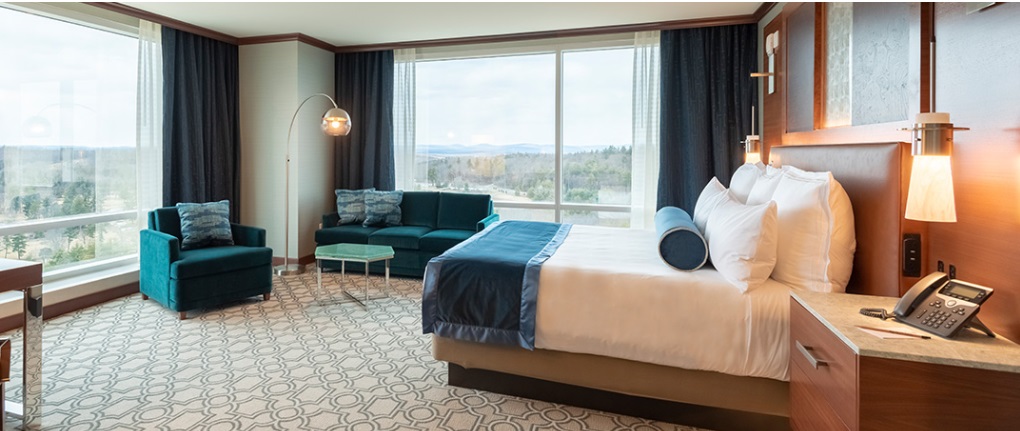 None of the four new casinos in upstate New York has met its own revenue projections. What do you believe accounts for that?
Quite frankly, the revenue projections that were the basis for those casinos on their applications as they were seeking a license were predicated on assumptions of a market that had not seen the level of competition that is the reality as we see it today. Certainly if you had injected those casinos into environments that were perhaps less competitive—shall we say less mature?—those revenues, ultimately, would be realized or much closer to reality. But that is not the environment in which we operate today. We're in an environment where there's more significant proliferation of gaming in the Northeast. As a consequence, some of those expectations were ones where the analysis that was the basis for them did not meet the realities of the market in which we operate.

At the time that Empire Resorts was bought up by Genting, it was said synergies would be achieved between Resorts World Catskills and Resorts World New York (in Queens). To what extent is that characterization accurate?
The expectation is that the merger will ultimately result in access to greater resources, greater breadth than in the past. We'll have the ability to address what is a very large market. To the extent that there is the ability to integrate those resources in the Northeast, in New York in particular, I expect there to be a great deal of value to be unlocked by virtue of this transaction. It's good for Resorts World Catskills and I think it's probably good for Resorts World New York and Genting. It's one of those scenarios where there is a much greater whole to be made than the sum of its parts.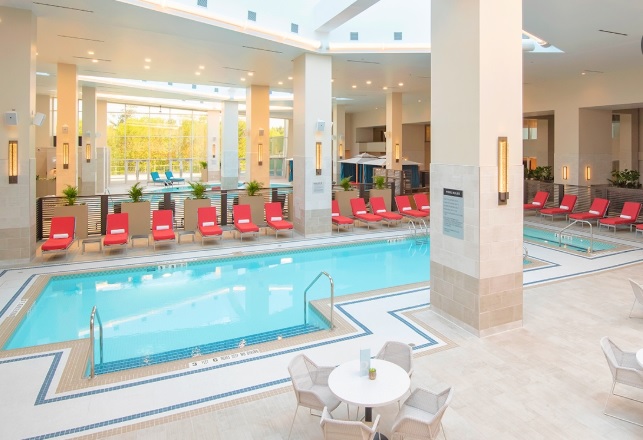 You thinned out your slot floor, perhaps to add more table games. What thinking drove that decision?
It was simply managing the slot floor so that it's consistent with the demand and its efficiencies, as well as its attractiveness, which is something we continuously do. We reduced our slot count and what it did is it afforded us a few things. One, we were able to open a new poker room in a much better location that was on the main casino floor and adjacent to services that are valued. We activated parts of the floor that we did not otherwise have activated. We had the ability to create a much better merchandising scheme within the slot floor itself. Aisles, traffic, line of sight: Everything works better together through that reduction in unit count and, as a result, we were able to have a much more improved customer experience on the casino floor. And that customer experience is not just slots. I think the slot casino experience here is much better with the units we have now—it's 1,600 rather than the 2,100 we had a year ago—and our customers would say the same thing. This was not about an industry trend but about our specific property and all properties go through this in the first year of operations, where they look at what the demands of the customer base are, what best meets their needs and then we make adjustments from that. Our floor changes were not only to find efficiencies but to improve every aspect of the casino experience on the main floor, from table games to slots. We're very pleased.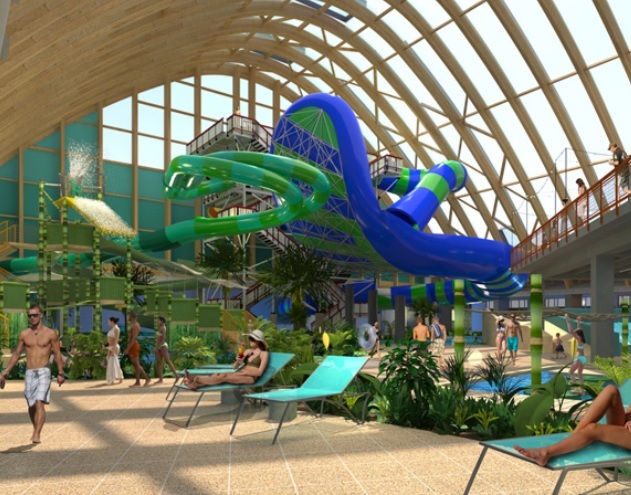 Are you going to lobby Governor Andrew Cuomo for mobile sports betting?
We've made no qualms about the fact that we think, in particular in our partnership with Bet365, mobile sports wagering in the state of New York would be a very significant game-changer. It would be welcomed by the players in New York who are now driven to New Jersey and other places that offer convenient, mobile sports-wagering options, and [would be] a great tax-revenue generator for the state. So our expectation is that we'll continue to advocate for that to anyone that'll listen.
Interview originally published in the October 2019 Issue 133 Casino Life Magazine