Casino Life Magazine and Outsource Digital Media recently had the opportunity to interview Mark Birtha, President of the Hard Rock Hotel & Casino Sacramento at Fire Mountain. By: Victor H Royer
Mark Birtha is currently with Hard Rock International as president of the Hard Rock Hotel & Casino Sacramento at Fire Mountain. An executive with the iconic brand, Mark is responsible for operations of Northern California's premier gaming, dining, and entertainment destination and its team members. In addition, he manages the relationship between the Enterprise Rancheria Tribe (owner) and the Seminole Tribe of Florida (partner and owner of Hard Rock International), as well as future expansion and development related to the 900-acre designated sports and entertainment zone available on the land around the existing property. Before moving to Sacramento, Birtha was the president of the Hard Rock Rocksino Northfield Park in Ohio (now MGM Northfield Park).
Prior to joining Hard Rock International, Mark was a vice president and general manager with Station Casinos, operating in the Las Vegas locals market. In 2010, Mark was president of Sol Casinos and the AVA Amphitheater in Tucson, Arizona, where he focused on the strategic vision for the organization and had general management responsibilities for the operations of Casino Del Sol, Casino of the Sun and the 5,000-seat AVA Amphitheater. In addition, he oversaw the design, construction and operations of Casino Del Sol's $130 million, four-star, four-diamond hotel resort expansion development.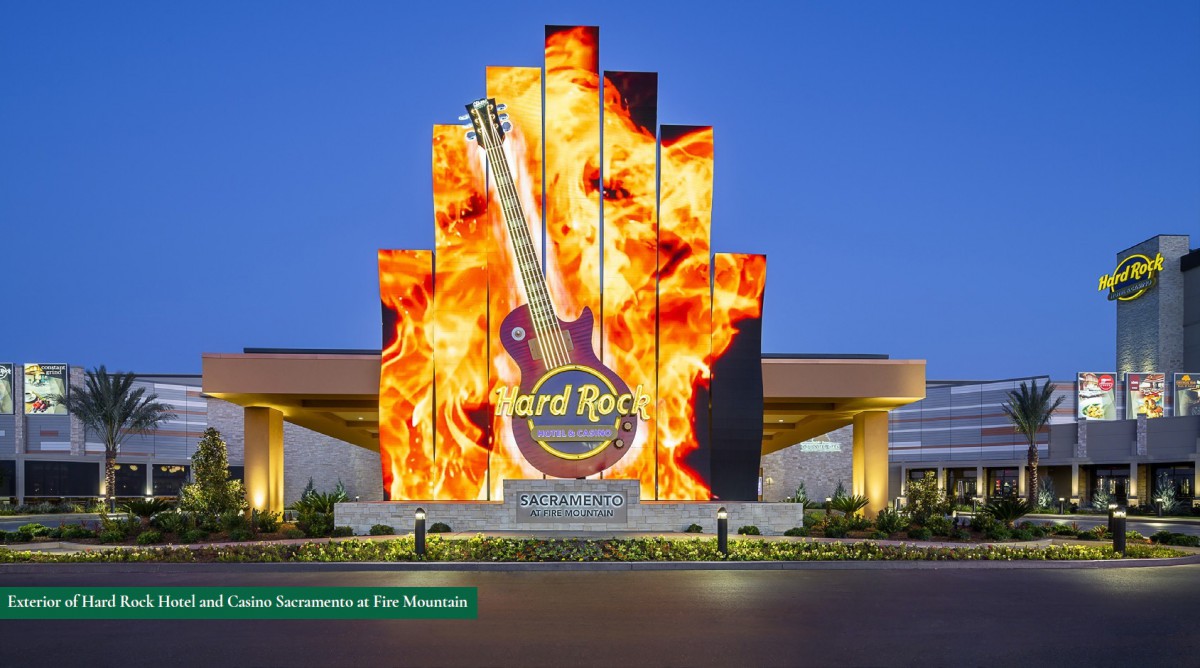 Mark, first I want to thank you for taking the time to speak with me. Please tell our readers a bit more about yourself, and your role at Hard Rock Sacramento at Fire Mountain.
Thank you so much, Victor, for the invitation. I truly appreciate the opportunity to share what we are doing at Hard Rock here in Northern California with your Casino Life audience. I have been in the gaming industry for over 28 years and with Hard Rock International for the past eight years. Currently I am the president of the Hard Rock Hotel & Casino Sacramento at Fire Mountain. Prior to Sacramento, I was the president of Hard Rock Rocksino Northfield Park which was acquired by MGM Growth Properties for $1.1 billion and rebranded MGM in 2019. Throughout my career I have had the pleasure of working in both operations and development at leading casino and hotel companies across the U.S, including vice president and general manager with Station Casinos, president of Sol Casinos and AVA Amphitheater, as well as management positions with Mirage Resorts, Las Vegas Sands, Marriott International and Starwood.
In my current role, I am responsible for operations of the entertainment destination and its team members. In addition, I manage the relationship between the Enterprise Rancheria Tribe (owner) and the Seminole Tribe of Florida (partner and owner of Hard Rock International) as well as future expansion and development related to the sports and entertainment zone the property sits within. We broke ground last summer on our $75 million Phase II casino property expansion which includes the Rocktane Gas + Smoke station which opened last November and a 2,500-seat Hard Rock Live entertainment venue which will debut this summer.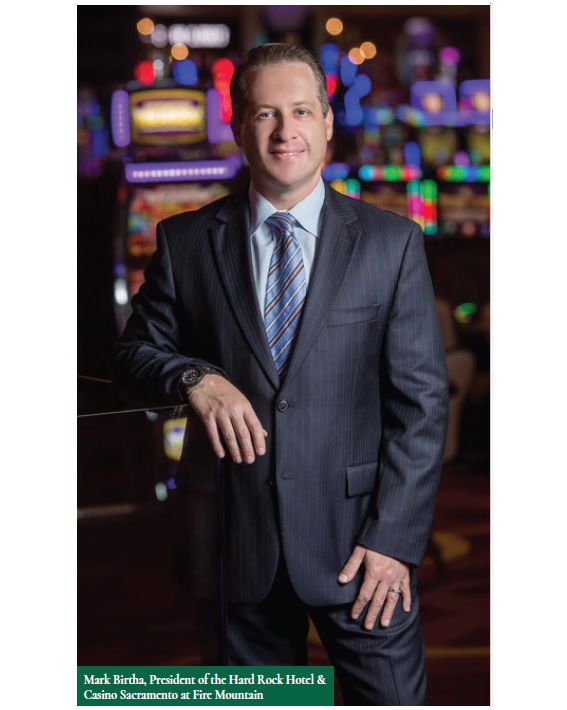 Please tell our readers more about the casino at Hard Rock Sacramento at Fire Mountain, and the games and facilities provided to players.
The Enterprise Rancheria Tribe are the owners of the property and they dedicated close to 20 years to design, construct, and open Hard Rock Hotel & Casino Sacramento at Fire Mountain. It is located 30 minutes north of Sacramento. This landmark destination has become the template for regional casinos in the Hard Rock International portfolio. In addition, this partnership between Enterprise Rancheria and the Seminole Tribe of Florida represents the first time East Coast and West Coast Native American Nations have collaborated to develop an integrated destination resort. The property includes a 169-room hotel, 60,000 square feet of gaming space, six restaurants and three bars, a pool and Body Rock fitness center, and over 10,000 square feet of meeting space in the Kumi Event Center.
Hard Rock Sacramento has continued to grow operations since opening and its continued success allowed Tribal ownership to begin construction of its Phase II development. This new expansion includes the Rocktane Gas + Smoke which opened November 2021 and is our first gas station and convenience store location on the West Coast. Phase II also includes the development of Hard Rock Live, a 2,500-seat entertainment and multi-purpose event venue scheduled to open in late spring. We are also repurposing part of the real estate on the property to build a high-end retail store called UNITY.
How many slots do you have in the casino, in total?
Currently, the property has 1,600 Class III slot machines on our gaming floor. We have a large selection of the most current titles and a dynamic combination of video poker, mechanical and video reel games, and ETG's. We also have an intimate Lightning Link Lounge and our new VIP Link lounge gaming rooms, as well as our high-end slot gaming salon. Our slot machines offer some of the most incredible technology amenities including self-pay jackpots and charging centers on each game, as well as the ability to hold a game based on loyalty club tier level.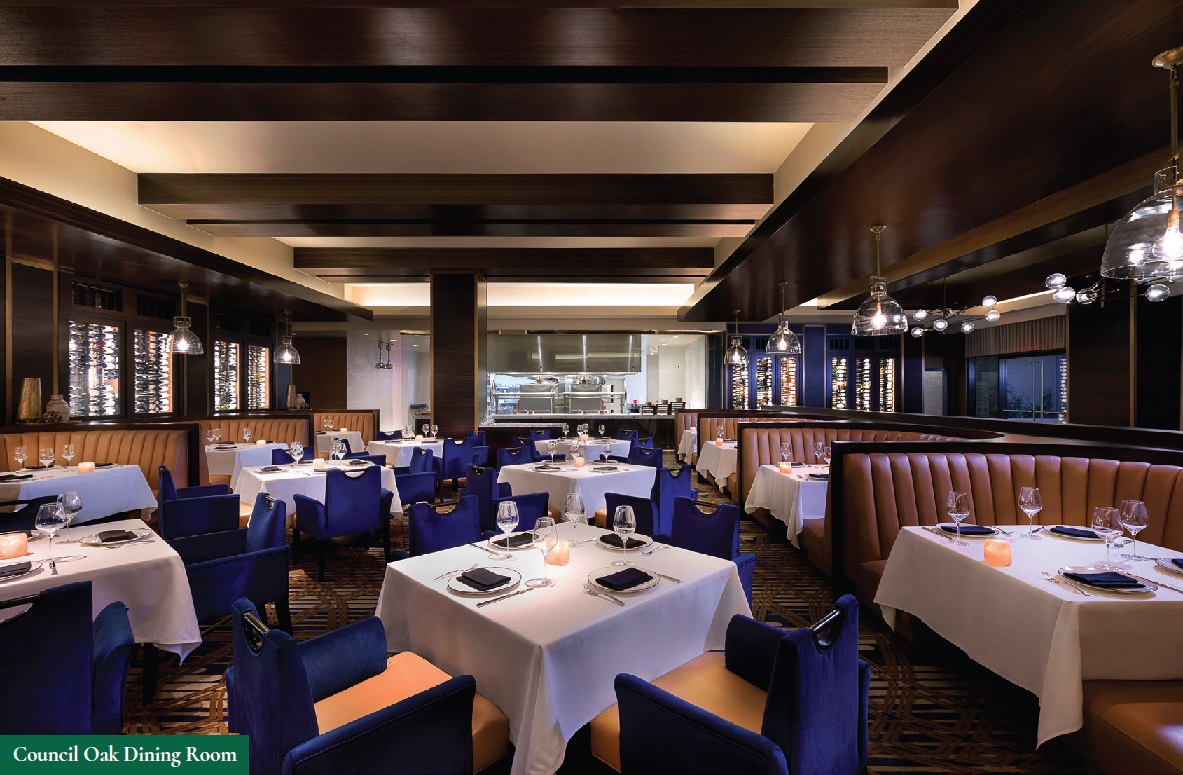 What percentage of these slot titles are lease, trial, or participation?
We offer a nice selection of leased and owned games with our leased titles being refreshed on a regular basis. We typically hover between eight percent to 12 percent of our game mix being the leased/participation style games although this can vary, especially now given product availability. We also have a floor-wide progressive that we offer at our property that guests really enjoy.
How many table games do you have in the casinos, and which ones?
We currently have 60 table games at Hard Rock Sacramento. We have continued to add new tables to our floor given the demand, and we change the game mix and denoms depending on the preferences of our clientele. You can find your favorites from single and double deck blackjack to California-style craps and roulette, as well as baccarat, Pai Gow Poker and Pai Gow Tiles. Our roulette features world-premiere, higher-payout side wagers like Box of Rocks, paying 50 to 1, Bottom of the Class, paying 200 to 1, and Rock Bottom, paying 500 to 1. The casino offers a high-limit table games room as well as a private gaming salon. The property has our Pit 8 which offers up Macau-style games and other unique products that our guests truly enjoy. This is adjacent to our YouYu noodle bar and continental Asian restaurant, creating a unique neighborhood of products catered to this gaming niche segment.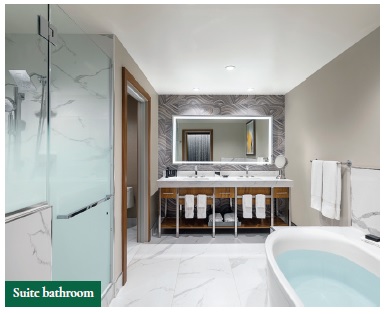 We don't currently offer live poker. We were limited in space on our first phase of development and focused on the core amenities that would create an integrated destination resort. In the near future, we intend to build out a poker room and bingo hall in an upcoming expansion. We realize that guests value those offerings, and although they don't necessarily move the revenue needle we are all about listening to our guests, "You Sang, We Listened," and providing them what they want.
Are any of these table-game titles on lease, trial, or participation?
We actually have a handful of table games that are on a lease basis. We have demo'd games in the past for the property and company to get a sense of their appeal to the guests. Some of our most popular leased table game products are our side bets. For instance, the Lucky Lucky side bet is a market favorite, and we are happy to offer it. We continue to work with our table-game partner vendors to evaluate new offerings that are compelling and in demand with our guests.
Are any of your casino games – slots and tables – available in cashless configuration?
Hard Rock International and Seminole Gaming are evaluating the technology, procedures, and overall customer adoption and usage of cashless gaming at some of our properties in Florida. We have partnerships with Scientific Games and Everi and thus have the platforms, tools and connectivity to roll out this amenity in each of our locations depending on regulatory approval. We are reviewing the results thus far and looking to introduce a cashless wallet product this summer in the Northern California market. Clearly the technology is compelling and the next evolution for our industry. We want to ensure it is guest-friendly and easy to administer and manage by our team members to maximize the value to all who choose to use it.
Please tell our readers more about the high-limit lounge at the Hard Rock Sacramento at Fire Mountain.
We have an amazing high-limit program at Hard Rock Hotel & Casino Sacramento at Fire Mountain. Given we service guests from our local markets, the Northern California region, and the San Francisco Bay area, we cater to a large and diverse group of guests that enjoy this type of experience at our property. First and foremost, the rooms are beautifully designed and have both an intimate yet inviting presence. One side of the area is dedicated to slots, the other to table games in a traditional manner. They have a club feel and look, and yet offer various products and escalating denoms to cater to guests at every level. This includes our VIP private gaming salon which offers any table game type upon request. We have some one-of-a-kind memorabilia in the high limit rooms, including Elvis' gold lame' suit in our VIP gaming salon. You can play with the King!
In the center of the room is our invitation-only Plum Lounge. This Hard Rock amenity is a great space that allows VIP guests unlimited access to food, beverage, lounge and other unique amenities. It has a comfortable design and upgraded furniture, almost like being in your living room and being serviced by our butler staff. It truly provides for and exceeds any need, want or expectation. We do private VIP events in the space and rotate the menu for special occasions and cultural events. We just offered dim sum in the lounge for our Lunar New Year celebration.
What do you consider is the most innovative aspect of your casino? What sets your casino apart from others in California, and elsewhere?
The property opened in October 2019 to critical acclaim and was quickly embraced by guests in the Northern California market. This property is the regional template for all future Hard Rocks around the U.S., so the design here is groundbreaking, and the vibe and décor is truly one of a kind. From the moment you drive up and see the huge video marquee board outside with the large guitar and fire mountain backdrop, to entering the front doors and being swept away with the "exploding guitar" ceiling fixture, the Eddie Van Halen motorcycle right in front of the Center Bar, and the beautiful porcelain tile floors, and vibrant carpet and fixtures, you are enveloped into a wonderland of entertainment. The property is filled with over 100 memorabilia displays featuring the most iconic artists and even those from the Northern California region. Hard Rock Café is the heart of the property and enjoying a meal there and walking out after shopping in the Rock Shop with your Hard Rock swag in hand completes the adventure.
Our Council Oak Steaks & Seafood is a Wine Spectator Award-winning restaurant that recently won Best Signature Dining restaurant in Sacramento. YouYu offers a great menu of authentic Asian cuisine, street food, and noodle dishes and soups, and guests love it. We are bringing back our Fresh Harvest Buffet, and we have our Plum Lounge and Constant Grind 24/7 outlet to meet anyone's needs. When you combine great design with amazing amenities and service that is laser focused on delivering "authentic experiences that ROCK," it is no surprise we were recognized as the Best Regional Casino in 2021. Hard Rock really raises the quality bar in every market we operate in.
Do you have a players' club? Please tell our readers how you have it structured to help and benefit your casino players.
We have our renowned Wild Card loyalty program in place throughout Hard Rock and here in Sacramento. Guests can enjoy an unlimited number of benefits at the property based on their level of play and can also have experiences at other Hard Rocks as well. Everyone who signs up automatically receives an incentive at the Premier level, and then they can graduate up to Platinum, Elite and X Card, which is our ultra-VIP level status. Benefits vary from free play and free-bet installments to gifts, tournaments, special events, front-row entertainment seats, and meet and greets, to comped rooms and suites, and exclusive experiences with our entertainment partners in the market.
We have learned a lot about the wants of our guests in the market. Although Northern California is a very competitive marketplace, we have implemented a strategy of tried-and-true promotions as well as some cutting-edge ones that nobody in the region offers. More traditional promotions include blackjack and baccarat tournaments and weekly continuity gifts, as well as luxury car drawings and slot pulls. At the same time, we have done some unique golden-ticket promotions, experiential events and parties, and Player Boutique gifting that have allowed us to evolve the market and offer differentiated products and experiences versus our competition.
Please tell us about your hotel rooms and amenities.
Hard Rock hotel rooms and suites are world-renowned in their design, fixtures and furniture, and amenities. We have standard king and double queen rooms as well as pool-side bungalow rooms with their own walkout patio. Thirty-one of our 169 rooms are suites, and they range from single bedroom suites to two-bedroom and larger with connectors, as well as corner suites with amazing views and furnishings. Not only are our rooms comfortable and cater to everyone from the business traveler to the weekend family staycation, the VIP gamer to the party celebration suite, they offer the latest in digital technology and in-room amenities available at your fingertips. We even have a private tub in our suites that allows you to connect to your Wi-Fi digital device to create a musical experience that is second to none. And of course there are some unique Hard Rock-flavored design touches that guests look for at every hotel property.
Hard Rock is well known for its Sound of Your Stay program, and Sacramento offers this unique amenity. Take advantage of guitar rentals, record players and vinyl collections, as well as carefully selected playlists perfect for working out, chilling by the pool, or spending a romantic evening inside. From Tracks to Wax and Picks, our legendary hotel room amenities truly create rocking experiences for every guest.
And if you need a break from all the fun to get back on track, our Body Rock Fitness Center will get the job done. From the latest cardio to free weights, machines, and boxing, we offer something for every fitness enthusiast to create their gym away from home and continue their healthy disciplines. And of course, it is warm here year-round so the pool is always open!
As you no doubt know, visitors to Las Vegas are very angry at those properties which charge exorbitant resort fees. Do you also charge resort fees at your property?
We don't here. I had the privilege of spending over 20 years of my career in the Las Vegas market. It truly is a mecca of hospitality and the offerings in the market, along with the evolution of the customer base I witnessed, was truly astonishing. What wasn't though was the incorporation of daily use fees, resort fees and parking charges. We are in the hospitality business and our focus must consistently be creating  experiences that guests covet through our service and amenities. We are an entertainment destination, and it's challenging when a guest leaves after having an amazing weekend or visit, only to be hit up for fees on the way out the door as their last interaction. Especially fees for things that in some cases don't cost the property very much or nothing at all or are not even used by the guest. I can understand that Vegas often caters to a once-or-twice-a-year guest, and many times these are people arriving for a meeting or convention and are on corporate credit cards. We just can't lose sight from our true calling as hospitality executives. Traditional hotels started this practice and have found it to be acceptable for all the same reasons as I mentioned above, we just have to decide on which path to follow as we offer a completely different type of experience. What we find then is when we hit a recession or even during this pandemic, properties are literally begging for guests to come back and have waived these fees to entice people. These revenue streams dry up. As regional offerings continue to evolve, especially in tribal gaming, guests are finding equally compelling experiences closer to home and feel that they are getting far more value for the same product.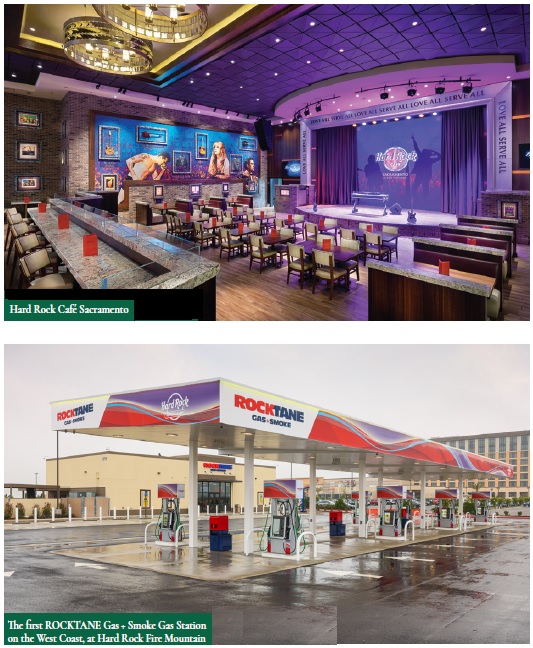 In the post-pandemic world, how is your property positioned to provide the best experience for your casino players and guests?
We have all been living in this "new normal" period. Hard Rock Sacramento closed from March through May 2020 due to the Covid-19 pandemic. All Hard Rock's properties implemented their comprehensive Safe & Sound sanitation program to protect employees and guests from Covid-19 upon reopening. From Plexiglas game shields to sanitizer stations throughout the casino and our Clean Team staff on the gaming floor, our company has worked with experts from around the world to implement the most effective cleaning and sanitizing protective protocols for our guests and team members. Hard Rock Sacramento even invested in one of the most stringent air-filtration systems in the industry, Synexis, that kills 99.7 percent of all bacteria and viruses, and mitigates smoke and odors. It is literally a hospital-grade air purification system that raises the bar in the market and industry. We have invested in every way possible to provide our guests and team members with an environment that ensures safety, sanitation and the highest quality experience possible. Guests recognize this differentiation and investment, and we appreciate their loyalty.