The Seminole Tribe's gaming and entertainment arm flexes its muscles from Atlantic City to Japan. By David McKee
It's early going yet but, by all indications, Hard Rock International has come up trumps in Atlantic City. That has a double meaning. Not only is Hard Rock Atlantic City playing a winning hand in its first months of operation, it has made a success of what used to be failing Trump Taj Mahal. This entailed a $500 million commitment on Hard Rock's part, redoing the property from the minarets on the roof to the plumbing in the hotel rooms. Nothing was too small for Hard Rock's attention. "Our first goal was to make sure that," CEO Jim Allen explains, "when you arrive at the property, that there is no ties back to the previous ownership scheme … and I think we did a good job there."
Now, fitted out with customary Hard Rock musical souvenirs and boasting live entertainment every night in at least one of two musical venues (one of them newly built), the casino is also making its presence felt at the slot machines and table games. Grossing over $1 million a day, Hard Rock came out of the blocks strong and just missed the second-place spot in its first full month of operation. Hard Rock International CEO Allen notes that his new pleasure palace was "just a couple hundred thousand dollars off the [second-place] Tropicana. We held extremely poorly and I think if we would have held anywhere near our normal hold percentage would have been clearly in second. So to get to be second in the market in our first month of operation is something we're encouraged with."
Hard Rock obtained the physical asset from Carl Icahn for a bargain-basement $50 million and proceeded to reinvest a half-billion dollars into the physical plant. That constituted a huge and much-needed vote of confidence in Atlantic City. "We believe the market still has a lot of opportunity. It's still the second-largest gaming market in the United States," says Allen. He adds the new Gov. Phil Murphy and new Atlantic City Mayor Frank Gilliam have been "a pleasure" to work with, as has been the Casino Reinvestment Development Authority and former Gov. Chris Christie.
Just up the Boardwalk, Hard Rock is getting additional rivalry from Ocean Resort, which opened the same late- June day as Hard Rock. Though it has not been performing as spectacularly as the music-themed casino, Ocean Resort is another property that demonstrates the importance of an impressively designed property to achieving success. Formerly the failed Revel, it joins some casinos that have had near-death experiences as the market waits to see how the addition of two megaresorts affects the viability of the Atlantic City area.
Although the Hard Rock has been one of the strongest — if not the very strongest — imprimaturs in gaming, the company stays firmly on message that it is an entertainment firm. Thus, the importance of having — and emphasizing — 300-plus events in Year One, with something to cater to almost any taste. "As far as how the property is being received by the general public it's nothing short of amazing. We've had over 28 million [social-media] impressions, the hotel has just been packed, our entertainment events — whether it's something family-friendly like a concert with Kelly Clarkson or country acts, rock 'n roll acts, Sugar Factory, obviously the world-famous Hard Rock Café — everything is exceeding expectations," Allen reports.
While MGM Resorts International's Borgata is unlikely to be surpassed anytime soon — it grosses over twice what Hard Rock and Tropicana do — Hard Rock is sitting pretty for a newcomer to the market while Ocean Resort slipped quickly into last place. As Allen understates, "We try to position the property as an entertainment destination and that certainly has been working very well for us."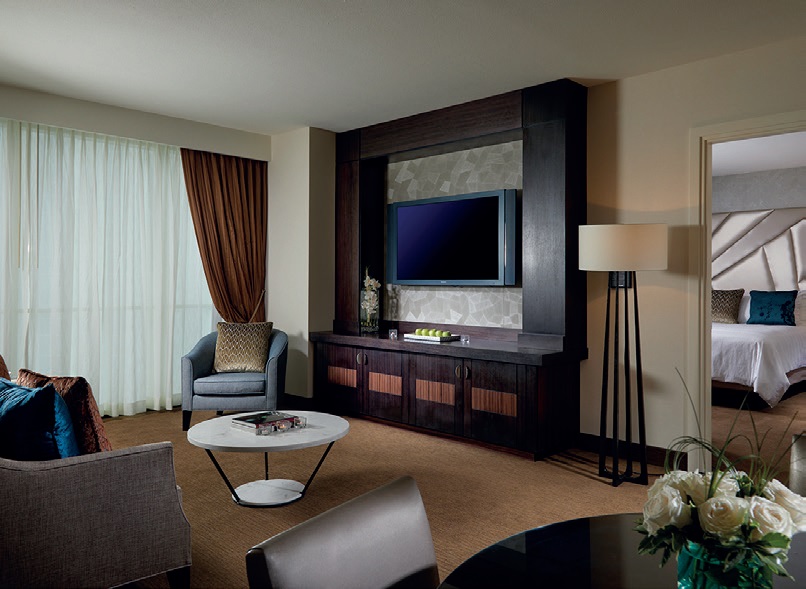 He's also got irons in the fires in many other markets, even if Atlantic City has been grabbing the lion's share of the headlines. In conjunction with the power behind the Hard Rock throne, Florida's Seminole Tribe, the company has been dramatically redoing two of its signature Sunshine State properties. The company has committed $1.5 billion to a massive expansion of Hard Rock Hollywood, which is already iconic thanks to the in-progress 638-room hotel tower … in the shape of the body of a guitar. "Hard Rock locations are known on a global basis for some kind of a guitar element," Allen says, "whether it's part of the façade, or whether it's part of the design itself. In this particular case, it's just playing off that 40-year history."
Hard Rock also promises thirty percent more gambling capacity (including 3,000 new slot machines, 193 new table games and a 46-seat poker room), a staggering 30 additional restaurants, bars, and lounges, a new entertainment venue, a full-service spa and a three-pool aquacade. The top beam of the hotel bears the signatures of Seminole tribesmen from Brighton, Immokalee, Big Cypress and Hollywood. New convention space will alsocharacterize the revamped casino, whose dramatically refashioned look will debut in autumn 2019.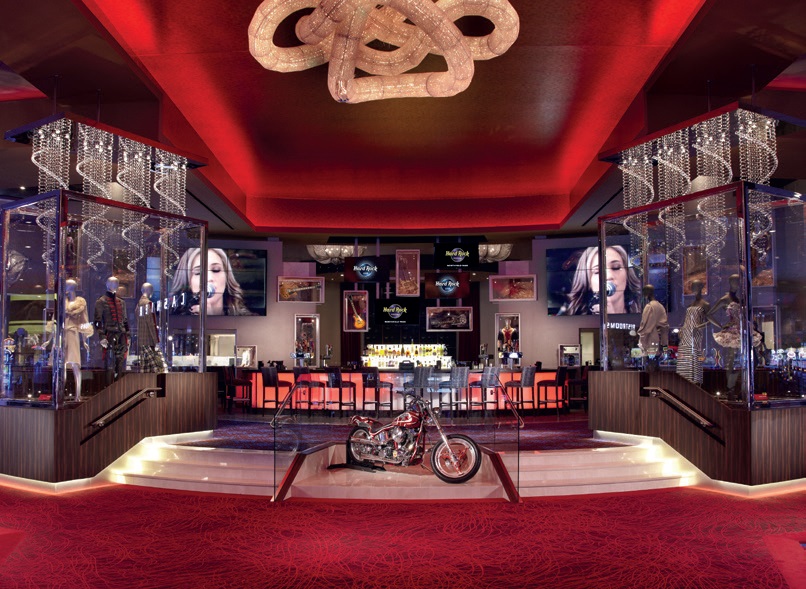 Not to be overlooked, Hard Rock Tampa is slated for a massive casino overhaul, including 5,000 new slot machines and 200 table games. The tribe emphasizes the economic engine that the project will be: "In Tampa, the Tribe's economic investment means there will be close to an additional 1,000 part-time and full-time jobs [the casino already employs 3,500 souls], which are in addition to the over 2,000 construction jobs on-site during the two-year building project. Economic analysts point to another 1,022 indirect permanent jobs generated by the casino expansion, plus another 2,268 indirect construction jobs, for a grand total of more than 6,000 additional jobs."
In concrete (and steel) terms, this means adding a 15-story, 564-room hotel tower, with private elevators to "rock star suites." As in Hollywood, there will be three "ultra-lavish" pools, covering an area the size of a football gridiron and featuring a dedicated restaurant. The existing spa will be replaced with one more luxurious, existing restaurants will be refreshed, and a new, Italian one will be added. The cherry on the icing will be a 30,000-square-foot concert venue on the second floor. Like other tribes that are looking to Las Vegas for inspiration, Hard Rock has hired Vegas-based Klai Juba Wald Architects to design both the exterior and some of the interiors.
In one eyebrow-raising transaction, the consortium owning Hard Rock Rocksino sold it to MGM Growth Properties, even though it is the highest-grossing casino — despite a complete absence of table games — in the state of Ohio. But the Hard Rock brand won't be going away. Explains Allen, "We were a minority [investor] but we entered into a relationship with the new owner. It's still branded Hard Rock and we are still managing that facility."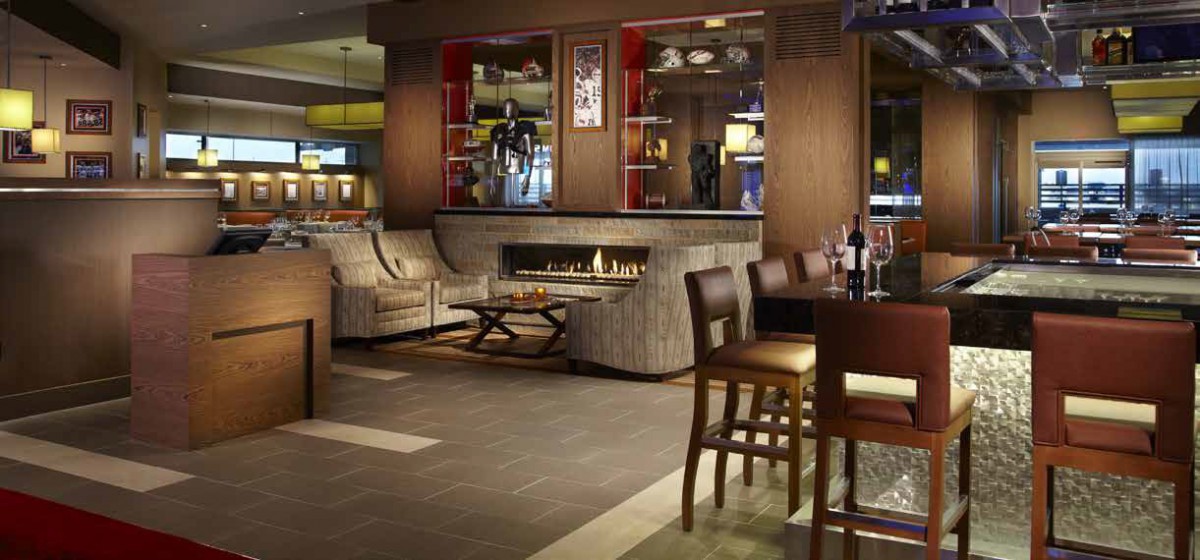 Allen also kicked the tires of the Cyprus market before withdrawing from a partnership with Melco Resorts & Entertainment. Allen is somewhat mysterious as to the reasoning. "It was part of a relationship which we enjoyed with Lawrence Ho," he says circumspectly. "There are certain things in Cyprus and Macao that both parties wanted to revisit."
But if Cyprus was Out, Japan is definitely In. Casino operators are storming the Land of the Rising Sun in droves and Hard Rock is no exception. But, Allen notes, it's a nascent process. "I don't think Hard Rock or any company can be confident at this point because the actual process of an application to be considered hasn't even started," he says, declining to comment on how much Hard Rock would be willing to spend in Japan. (MGM has committed $10 billion, sight unseen, Melco even more.)
As for his new, Atlantic City showcase, Allen doesn't have to worry about making a return on investment. The renovation was paid for entirely out of free cash flow, not a penny of debt. That, concludes the CEO, is "an indication of the strength of the Hard Rock organization and the Seminole Tribe." Strong indeed.
On behalf of Casino Life I thank you for taking time for this interview.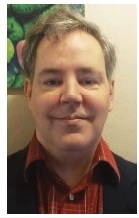 David McKee has covered the casino industry for almost 20 years and his day-to-day thoughts can be found in "Stiffs & Georges" at LasVegasAdvisor.com. For Casino Life, he has written several profiles of suppliers and operators. Other publications in which his gaming-relating writes have been found include Las Vegas CityLife, Desert Companion, Las Vegas Weekly, Casino Executive Magazine and several others. He lives in Augusta, Georgia, with his wife Jennifer and their three cats.