December is by far the best month of the season to be a casino player. It seems that almost every online casino has an advent calendar running with a bonus, promotion, contest or tournament happening every single day. When you add it all up it represents the most amount of bonuses any player can take advantage of. Players can get free spins, no deposit bonuses, match bonuses, higher comp points, reload bonuses, various tournaments like slots or blackjack, contests and prizes. Probably the items people want the most but never expect to win are the prizes. Here is a breakdown of the bonuses you can expect to get this year and how you can increase your chances of winning something this Christmas instead of waiting to win "El Gordo"!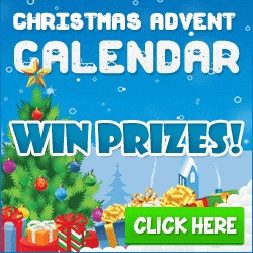 Value Hunting
Every casino has a promotion happening so you can make the decision if you want to take their offer or not. If not then you'll have another offer to claim and you decide on your terms if you want to even make a deposit, and if you do, you can set aside some money you will deposit and use a strategy to get the most in return for what you do deposit. So first we'll cover free spins, no deposit bonuses and free rolls, followed by the match bonuses and contests.
Free Spins
If you check every casino daily then you'll probably get a chance to play slots without having to make a deposit. In some cases a small deposit will activate a lot of free spins and you should be able to claim a minimum of 25 free spins per day and out of 25, you are sure to win something! Some days you'll get well over 100 free spins and it is impossible not to walk away with some win that you'll be able to cashin. Remember that if you do win from your free spins to check the terms and conditions with the casino to make sure you meet the terms so you can keep your winnings. Often live chat will confirm this for you the fastest way.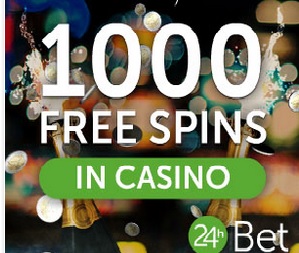 No Deposit Bonuses
Similar to free spins, a no deposit bonus (ND bonus) means you don't have to deposit and you start with real money. You do have to play these bonuses on slots only and not including progressive slots. This Christmas you can expect to get a few hundred dollars with these ND bonuses and that is enough to give you a chance to hit a big win and cashout. Like free spins, if you win, make sure you follow the terms and conditions so you can keep your cash!
Free Rolls
These are rare to find but when you do get them, they are easy to participate in as they require no buy in amounts and you just have to wager. Freerolls are usually done with slots. If you like tournaments then you can find various blackjack, video poker and slots tournaments to get.
Match Bonuses & Reload
A reload bonus is a bonus you can claim almost as many times as you want, like 25% for example. For the rest you'll get match bonuses that exist for a day and usually start at 50% and can go well over 100%. If you only collected bonuses of 100% or higher then say if you deposit $500 for the month, you'll be getting minimum $500 in bonus money to play with and that is certainly going to increase your chances of winning!
The best part of claiming any bonus is that it will open the door for you to get free spins, free cash and often your deposits will make you eligible for prizes and contests!
Prizes & Contests

You might think you have no chance of winning any prize or contests but sometimes it just takes one entry to make you eligible. You have a far better chance of winning a prize at a casino than you do winning the lottery ticket. Often a deposit will qualify you for a contests and usually a deposit will get you a match bonus to go with it so it is like 2 bonuses in 1. If you spread your game play and depositing across 10 casinos, that will give you more chances of winning a prize which can range from an all expenses paid trip down to electronics like iPads and iPhones. Just check casinobonusestoday.com's promotion listings here. 
Good luck this Christmas season and if you are a player this month we are confident you'll get the most value as a player possible and give yourself the best chances of being a winner!