Aristidis Tsikouras, Managing Director, GeWeTe speaks to Rebecca Green
What has been the reaction of Casino & Gaming operators to GeWeTe cash handling solutions at G2E Las Vegas 2017?
We had a very good response at the G2E Las Vegas. Let's not forget – GeWeTe has only been responsible for change and redemption machine solutions in the international casino market within the Gauselmann Group for the past two years. Previously, HESS had this responsibility – there was a demarcation between amusement and casino. GeWeTe was responsible for the amusement market and AGCs, HESS for the casino market. Two years ago we at GeWeTe were given the responsibility for all amusement and gaming markets. We are overwhelmed by how quickly GeWeTe has become a household name in the international casino market. I am proud to say that more than 100 casinos have been equipped with GeWeTe machines in the past two years.
Your slogan is 'Cash handling needs experience and competence'.
That is very true and the foundation of our success. It is also something we have been doing for almost 25 years now! We have built up an extremely loyal customer base for which we are naturally very thankful. Our cash handling solutions can be found in a wide variety of markets. Here in gaming that is not only for gaming and amusement. This includes sports betting and also cashless solutions like TITO or Card Systems.
Your bespoke solutions amount to a wide range of money processing equipment for the sport bet sector. Can you provide more information on this for our readers?
Our reputation in the sports betting market continues to grow. More than forty individual sports betting providers have integrated our betting solutions. Here the Cash-Center- Compact and the Cash-Center- Compact 7" are our preferred solutions. There are some markets that allow gaming and sports betting in the same location. Spain is an ideal example here. Our market share has grown strongly in Spain during 2017 as we have all-in-one solutions that cater to the requirements of both sectors. That means we can process different solutions in one machine. Players can then get their winnings i.e. through a 'hand payment' or betting slip on the same machine – our Cash-Recycler. This even includes bulk coin acceptance – so larger coin winnings can easily be processed and exchanged for banknotes. As you can see, this is truly an all-in-one cash handling solution.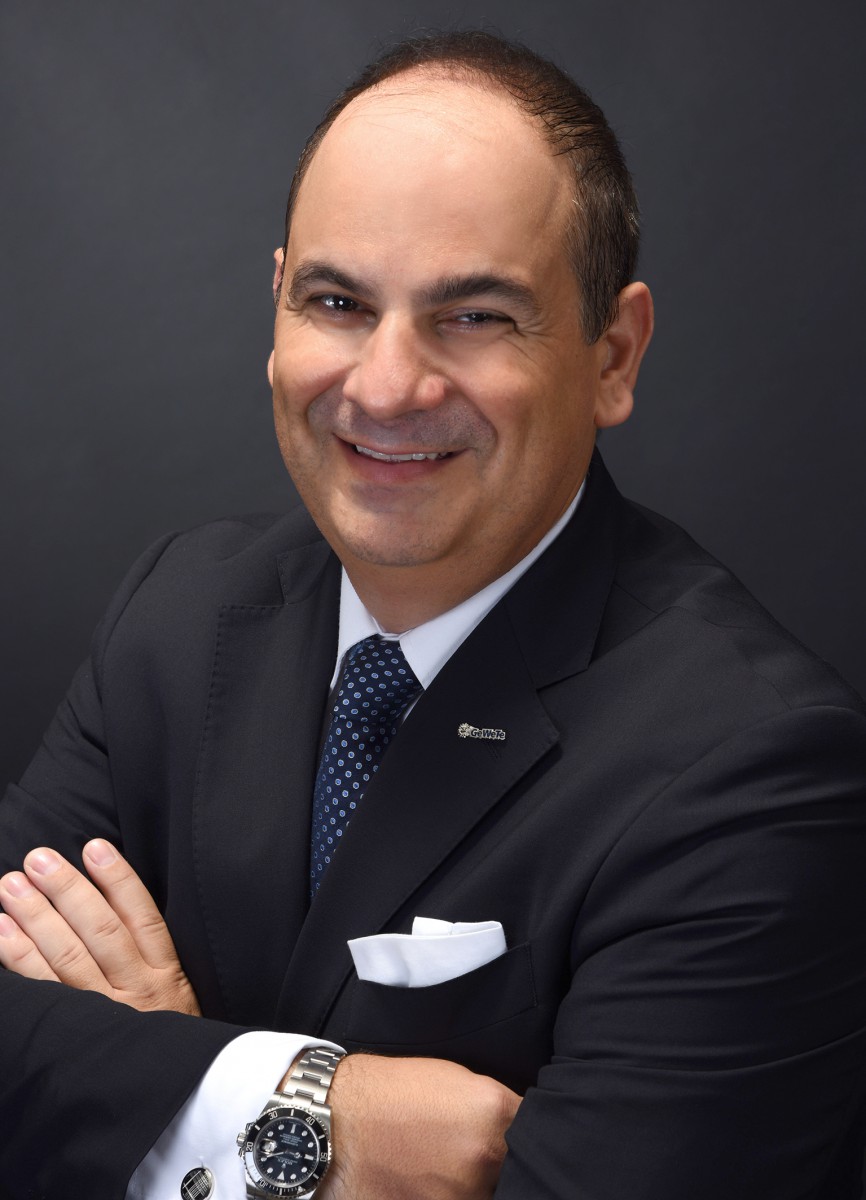 Ticket-in, Ticket-Out Redemption Machines are a proven and now well-established feature of Casinos worldwide. What aspects of the GeWeTe system make it stand out from the competition There are a number of reasons but they all boil down to the same – our superior quality and advantageous price/performance ratio. Firstly, when calculated over the entire product life cycle, I very much believe that our products are the most economical. More features, increased customer satisfaction, minimal maintenance throughout its life cycle and the fact that our machines last so long – that makes purchasing a GeWeTe cash handling machine a real investment. Secondly, operators are always pleasantly surprised with our prices – taking all these factors into account. That stems from the fact that we also serve the amusement market and the demand for change and redemption machines is higher. As we produce larger numbers, we pass on the benefits of this economy of scale to our customers. Coming back to the product side, our Cash-Center-Compact-Casino is our solution for larger locations and can be found in over one hundred casinos. The Cash-Center-Compact is our solution for smaller gaming floors. Last year we introduced the Cash-Center-Compact 7" as an introductory solution for small casinos. 
With all the changes in euro Banknotes and other currencies and given the fact that there are in Europe alone around 21 other currencies, how quick are your Cash Handling Machines able to be updated to meet the changes?
This is our daily business. We programme our machines to offer the currency / currencies our customers require. It is absolutely no problem to accept multi currencies. When changes take place – as new coins and banknotes are introduced – then we have ensured that our customers can easily update these. This is really child's play to carry out. We 
can provide the new data on a CD, SD-card or USB stick. The new software just needs to be placed into the GeWeTe machine – and that's it! We have customers who have had two separate updates done throughout the years – for example, changing their machines from deutsche marks to euros, then to the new euro notes.
The UK recently changed its one pound coin, which has created problems for some types of machine - even changing-room lockers. How has GeWeTe coped with this change in its own machines?
That's a very good question! The new one pound coin is not at problem at all for us. We accepted the old one pound coin, then both the old one and the new one in parallel when both were legal tender together. Our software update then enabled our customers to update our machines so that only the new pound coin is accepted (as soon as the old one pound coin was no longer legal tender). As you can see, we know what we are doing!
The Cash-Center-Compact-Casino is one of your most recently launched products. Please give our readers some background on this new automated payment system.
The Cash-Center-Compact-Casino is our most popular solution for the casino market. It is a multi-level solution for casinos that can handle cash, cards and tickets. It offers a great number of applications. It has a high cash capacity – up to 12,000 banknotes of up to four different denominations can be stored inside. Furthermore, it can be fitted with up to four hoppers. Like all our products, we fit only the best components. Integration into a casino management system is simple – all major casino management systems are already integrated in our GeWeTe machines.
Based on the feedback from long term customers, what reasons do they give for staying with GeWeTe?
Our message is: quality will always win through. We control the entire product process – from development, through to manufacturing and after-sales. Our 'Made in Germany' technology has proven itself again and again throughout the years. Our change and redemption machines last longer and require less maintenance. They are simple to update when new coins and notes enter the market. We have customers that are still using their GeWeTe machines that they bought over twenty years ago. I think you'll agree that this speaks for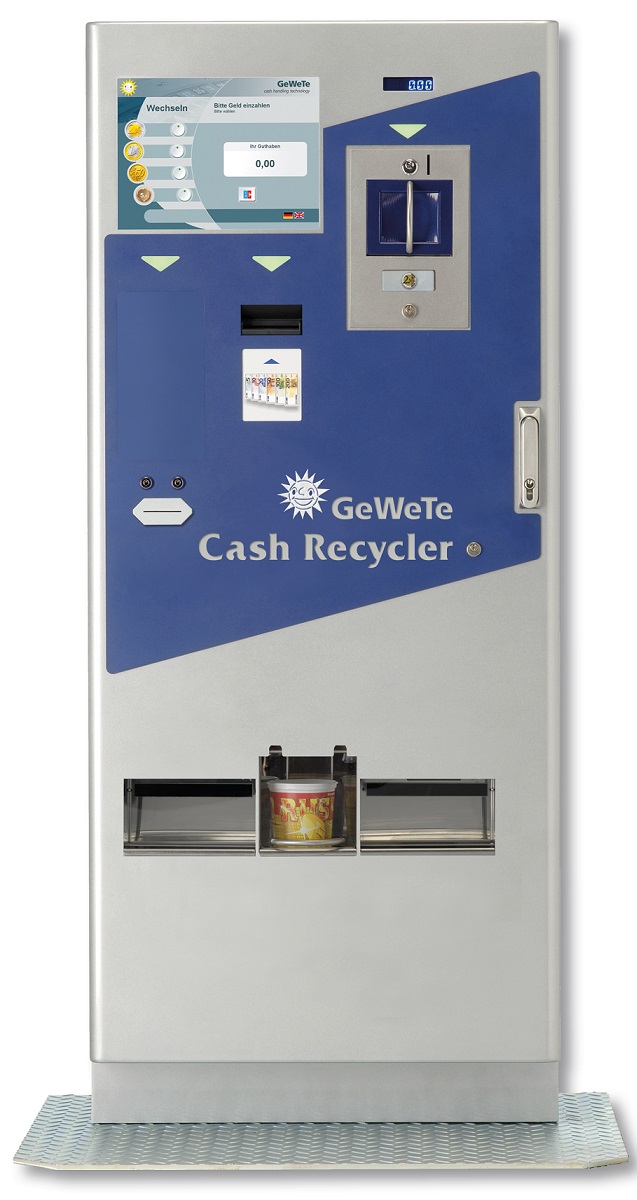 itself.
What new cash handling machines and systems have you launched this year and what's in the pipeline for the coming months?
We will continue to invest in developing new machines and solutions. That explains why we have the biggest product range on offer. There is no 'one size fits all'. The requirements differ depending on the local requirements and what the customer wishes to offer. You can look forward to ICE where we will be presenting our latest solutions.

How do you go about finding the ideal solution for Gaming & Leisure venues for your Payment machines and Recyclers? 
We always listen to our customers. This is a key point – we do not just rely on our own experience. We ensure that customer feedback is brought on board as much as possible. As we have all R&D internally at GeWeTe, we can quickly create customer-oriented solutions. Our management is streamlined and the Gauselmann Group gives us the complete autonomy to create new solutions as we see fit and in the time we see fit as well.
What are the key reasons for GeWeTe's success in the Casino, Betting, Gaming Leisure Parks and Amusement Sectors?
I have talked a lot about our product quality, our wide product range and our proven track record. Let me now say that we are prepared to invest in markets to support our customers directly. We have subsidiaries in the UK, Italy and Spain with local experts who speak the local language with our customers there. That gives our customers added confidence – they have a local contact who is not a distributor but a GeWeTe employee who spends 100% of his time focusing on GeWeTe.
What are your strongest markets for GeWeTe cash and banknote Solutions and what markets do you see that provide you the best growth potential over the coming years?
Our local market in Germany remains the strongest where we have a 70% share of the change / redemption machine market in the amusement arcades. Our strongest growing markets are where we have our European subsidiaries – which proves to us that investment can always pay off.
With ICE Totally Gaming almost upon us, what can visitors expect to see in your booth at the show?
In a word: innovation. Let me not take away the pleasant surprise visitors will have when they come and see us at the EAG and ICE. Wait and see. By the way, our booth numbers at these shows are: EAG: Stand No. 430 and ICE Stand N4 210/220/250 together with our colleagues of the Gauselmann Group. See you there!
Have you anything else you would like to add?
On behalf of the whole GeWeTe team, I would like to thank all our customers for their long-standing loyalty. We would not be where we are today without them. We wish all our customers continued success, health and happiness. See you at the EAG and ICE!