I would like to commence this interview with congratulations on Suzo-Happ Groups 60th Anniversary the amusement and gaming industry's largest global supplier of spare parts and components.
So this would be a good opportunity to start with a brief history of the European part of the organisation.
Indeed it is. Suzo International was founded in 1955 by the Suverein family in Rotterdam, The Netherlands. At that time the focus was support for juke boxes from the USA. The juke boxes were very popular but contained a lot of components. Thus, we stocked all the necessary spare parts and that is how the business was born. We grew into spare parts and components for amusement machines. Naturally the next focus was for gaming. As the demand grew, so did our structure with European subsidiaries being opened in Great Britain, Germany, Spain, Belgium and Poland. The growth diversed to South America with offices being opened in Argentina and Brazil. The international demand for our solutions led to the next logical step – the merger with the largest spare parts and component supplier Happ Controls in the USA to form the Suzo-Happ Group. The next step was to secure the manufacturing base in China which was purchased from the company called Dynamics.  The product lines offered by the company include currency handling equipment, display solutions, control devices, machine operation components, environmental products and consumables. The company's almost 600 employees serve more than 20,000 customers worldwide. Suzo-Happ has manufacturing, engineering, distribution and service capabilities in 13 countries globally.  Suzo-Happ is owned by Acon Investments, a Washington, D.C.-based private equity investment firm with more than $4.0 billion of capital managed.
How has 2014 treated Suzo-Happ Group.
2014 has been a fast-moving year, a year of growth and diversification. We are quickly advancing into new markets with our solutions, such as vending and the industrial segments. Strategic acquisitions have brought us the required products to become almost a household name overnight in these markets. For gaming, we are very excited to have become the global distributor for Transact printers from January 2015 onwards. We are continually strengthening our product range and 2015 promising to be a very exciting year.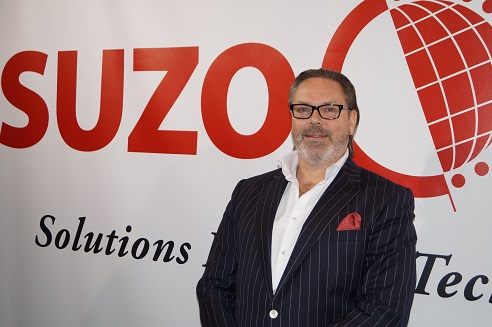 Suzo Happ Group exhibit at an impressive amount of exhibitions and conferences throughout the year. What has been the feedback from those shows to your 2014 product range?
That is true – we invest in participating in not just the major shows but the local shows as often as we can. That sends out the signal to our customers that we are there for them. We have the opportunity to show our latest solutions such as the ELO touchscreen range and now the Comestero products that belong to the company. For example, at the last local European show in Bulgaria, the BEGE, our customers expressed how pleased they were that Suzo-Happ is demonstrating its commitment to the local market.
Suzo Happ Groups recent acquisition of Comestero increases your customer base and further opens up more opportunity for the organisation to expand.
That is true. Comestero has been our Italian distributor for many years and we know each other very well. In particular we have learnt of the synergies available when bringing Comestero into the Suzo-Happ Group. Not only do we have a great immediate presence in Italy, Comestero's product range is a strong addition. And let's not forget that Comestero is active in many markets such as vending, car wash and parking. All this will support our growth.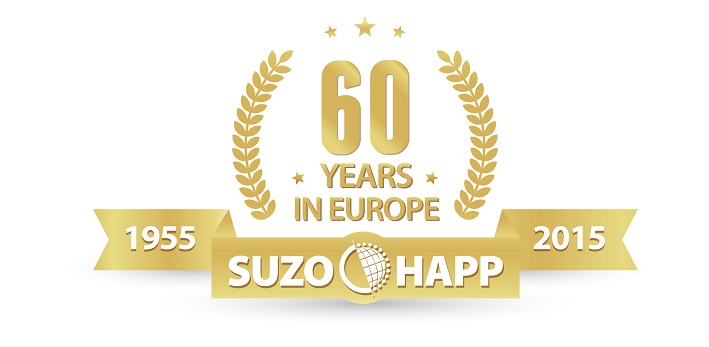 What can we expect for the ICE 2015?
We can be found in the same position as last year at the ICE. Our stand will be bigger, though. Our stand is being sponsored by Comestero, ELO and Transact and all these companies will enjoy a prominent position on our booth. We are planning to celebrate our 60th anniversary in style at the ICE.
And finally what are the company's main goals for 2015
Our main goals for the gaming market are to continue our close dialogue with our customers to offer the best solutions possible with the best service possible. We will continue to have both ears wide open to the needs of the market. Our responses will be clear and precise. At the ICE we will be explaining just how we can create complete solutions for our customers. This is an example of how we focus on our customer needs and requests and turn them into innovation solutions.