Damien Connelly chats with Grosvenor Casino Nottingham General Manager, Daren Brain
The last three years have been extremely challenging for the service sectors. Having endured the pandemic they are hit with recruitment challenges, followed by the massive increases in costs due to the Russian invasion of Ukraine. What has been Grosvenor Casino's approach to recruitment and retention?
We have a few programs going on now. We have our career pathway, 'Raising Your Game.'
This is a full-scale career pathway which breaks down every role we have in the business, from cleaner all the way up to a general manager. Raising Your Game is designed for everyone to be able to look into the details and accountabilities of their role, develop in-venue on the accountabilities they are missing, test themselves, get signed off, and move on to learning the next role above them. Each role is broken down into Our Customer, Our People, Our Results, Our Operations and Our Responsibility. This gives each individual structured learning, as well as a comprehensive guide, so if they are looking to progress they are able to get themselves ready and prepared for the next role.
We took 'Raising Your Game' a step further with our 'Rising Star' casino-manager-development program, a six-month, 10-module, face-to-face program. We started with the key areas within Our People, Our Results, Our Operations and Our Responsibility, and then designed workshops to address these areas through a combination of well-known and tested models, and experiential learning with a focus on leadership, operations and commerciality.
Models such as Simon Sinek's Start With Why, Steven Covey's Time Management Matrix, Kim Scott's Radical Candor and more were followed up with hands-on operation foci such as investigations and disciplines training, and a deep dive into our trading accounts, and venue-based profit and loss.
Following the success of the Rising Star Casino Manager Development Program we will be launching our 'Shooting Star' operations-manager-development program, aimed at our top-talent OMs. They will be taking the three core-focus areas of leadership, operations and commerciality even deeper. Designed to close the gap in knowledge, skills and behaviors, this will set them up to be successful general managers and progress their careers further. After returning from Covid we have focused on rolling out a truly blended approach to learning. Offering on-demand, remote learning through the Web-based Raising Your Game accountabilities, we are supplementing that with on-the-job learning supported by a mentor in every venue and face-to-face classroom learning, with time set aside for plenty of group work, thereby allowing some truly golden peer-to peer-learning too.
Retention is a challenge. What initiatives is Grosvenor taking to improve retention levels with the Gen Z generation? Do you think the service industry is doing enough in general, both in training and retention initiatives, from an employment aspect as well as engaging with them and attracting them into their restaurants, bars, casinos, etc.?
We have very informal interviews and use our existing employees to be part of the process. We have found Gen Z and Millennials are not attracted suit. We have tried roulette calculators to take away the fear element of having to be able to add up. We have found that within two months from finishing the training academies, the team does not need to use the calculators. We find these groups are very comfortable around technology, unlike previous generations. We have a range of activities within the casino to engage our teams: external events, prize draws, poker/quiz nights and more.
How is the Gaming Academy being promoted?
We're currently using the successes of our previous gaming academies, such as Emily in Nottingham, to promote the academies across the rest of the UK. By showcasing Emily's success in her local media and on social media, will hopefully in turn encourage others to enter the gaming academies and consider a career in the industry. Grosvenor Casinos is such a supportive environment for people to forge careers as dealers, and in other roles, so we really wanted to showcase this through the Gaming Academy.
How long does the Gaming Academy Course run for recruits and what do they learn?
The Gaming Academy runs for four weeks, and the recruits are taught everything they'll need to be fully equipped as a casino dealer. This can vary from learning the most popular card games, such as blackjack and poker, to such casino terminology as the difference between 'odds' and 'payouts.'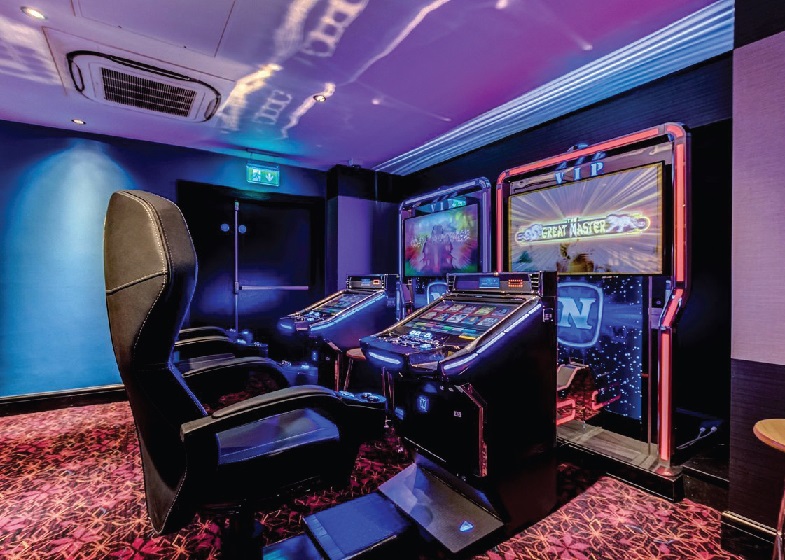 Do other members of staff interact and assist students during the four-week course and is four weeks enough?
Yes, the staff are such passionate experts and very hands-on in providing additional support alongside their individual mentors. We believe four weeks is a good amount of time to be able to provide the necessary information, as well as the experience in a casino setting to set them up as the best casino dealers, and help them forge careers in the industry.
During the training are students trained in safeguarding, ensuring all guests always play responsibly?
Yes, we have online learning for all team members at all levels, updated at regular intervals.
What has been the feedback from students and is the Gaming Academy being rolled out to other Grosvenor Casinos?
The feedback has been extremely positive. One of the standouts from the recent Nottingham Gaming Academy, Emily, has said the experience was 'the most fun I've ever had in a job, and I enjoyed the training and support I received.' As a fully equipped casino dealer she's told us how she's excited to start her career as a dealer and hopes to take her skills abroad. It's really rewarding hearing the academy has been able to make a difference and be instrumental in causing positive change in someone's life.
What advice would you give to recent new entrants?
Work hard, have fun, enjoy the journey.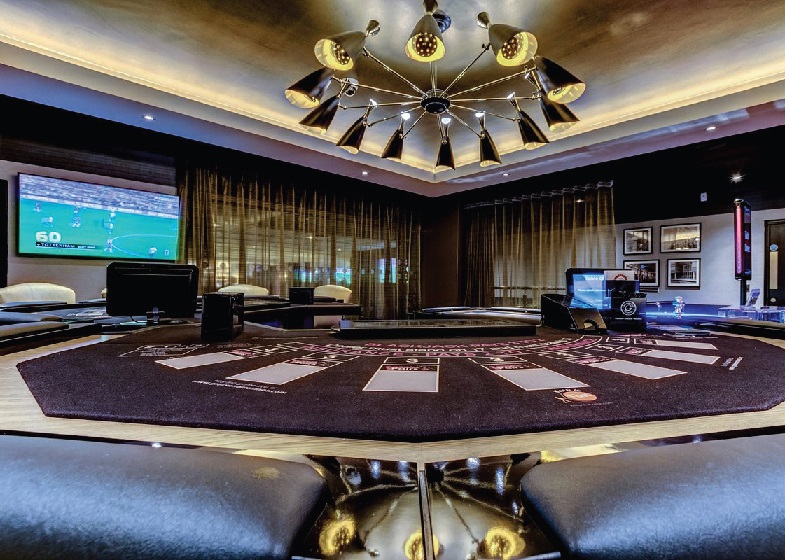 Looking back over three decades what are some of your most memorable experiences from your time in casinos?
You meet amazing people from all backgrounds, creating amazing relationships with a diverse mix of people.
What was your first big break in the industry?
I achieved a postgraduate in gambling industry management. As a result, I secured my first general manager role 20 years ago and I have not looked back since
Did you decide this was your what you wanted to do for your career when you started work at your first casino?
When I first started as a croupier, I thought I could do this job until another job came along, I loved it so much that 40 years later I am still in the business and still loving it.
What are the big future challenges for the business and the sector as a whole?
We need to keep in touch with current and future technologies, in order to attract our future employees and customers. We need to understand the mindset of Gen Z and Millennials because they are our current and future employees – and customers.
Turning our attention to the Grosvenor Casino Nottingham, what have been amongst the most notable innovations at the venue in recent years from a gaming perspective?
We trial most new products in the market. We constantly strive to find a way to enhance the customer experience. Also we are the only company that broadcasts a live roulette wheel from our casino to our online customers, so our customers can play on a local casino table with a local team member from home. We currently have four sites where this is available.
What has been the approach in developing the appeal of the food and beverages to the regional casinos?
We offer a 24-hour menu, our restaurant is open 6 p.m. to 1 a.m., Sunday to Thursday, and 6 p.m. to 2 a.m., Friday and Saturday. We offer a wide range of choices on our menus at great value.
On behalf of Casino Life Magazine and Outsource Digital Media, I would like to thank you, Daren, for sharing your time with us and our readers worldwide.