SUZOHAPP is a popular choice of suppliers for gaming establishments worldwide. What are the key drivers of SUZOHAPP's success over all its years in the Casino industry?
GS: Our product range is vast – we currently offer over 50,000 components. We have a long history in the Gaming industry – over 60 years – so we know and understand our customers very well. We also adapt quickly to changing market environments and customer needs. Our adaptability is what keeps us relevant.
Your catalogue showcases many options involving cash and coin handling. Is that the primary focus of your product range in the Gaming sector?
GS: Cash Handling is of strategic importance to the Gaming industry and, thus, to SUZOHAPP's Gaming portfolio as well. Our Gaming customers also appreciate
our LCD range and the high level of customization we are able to deliver to meet varying customer requirements. Our push buttons give us the opportunity to showcase the latest innovations with offerings like our Digital Panel Systems, LCD Button Decks, LCD push buttons and mechanical push buttons. At the G2E, we will unveil our new push button which we can assure you will be received with great enthusiasm.
Is SUZOHAPP a global company or is it still looking at geographic expansion?
GS: SUZOHAPP is global. We have 5 production facilities and 35 offices in 19 countries. We are continually innovating and looking for opportunities to grow our business and are keeping a close eye on how things are evolving in Asia, especially Japan, as well as in Brazil.
How is SUZOHAPP helping operators deliver on the entertainment expectations of casino visitors in the era of ticket in / ticket out.
GS: The era of ticket in / ticket out (TITO) is still ongoing. We still see a high demand from casinos that prefer its ease of use, in addition to having the option to use a printer to give selected players a bonus through coupons over "no winning coin drop noise". We have partnered with Nanoptix to offer the Paycheck 4 and NextGen as part of our TITO offering.
How does SUZOHAPP approach customer care?
GS: The long-term satisfaction of all of our customers is of utmost importance to us. Throughout the entire purchasing process, we have a capable team of professionals ready to serve our customers. And we do not stop at the sale. We want our customers to feel supported long after the sale is complete, which is why our dedicated sales reps are always available for questions, as well as our excellent team of customer service representatives. Our aim is to offer best-in-class customer service every day to everyone.
How do you work with your suppliers to ensure high quality products? How do you make sure your suppliers are delivering the latest and best products at a competitive price?
GS: We became our own suppliers! We manufacture most of the products that we also distribute and sell globally. We continually improve our engineering, manufacturing, service and distribution capabilities to meet the needs and exceed the expectations of our valued customers. We are really proud of our global engineering center of excellence which is tasked with developing our company's core technology and leading the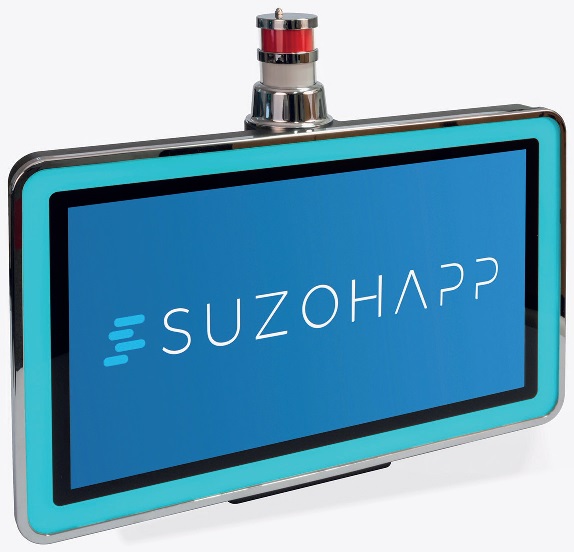 introduction of innovative technologies.
What other innovations can visitors to your booths at shows such as G2E Las Vegas expect to see?
GS: In light of the Supreme Court ruling legalizing sports betting, we will show a wide range of Sports Betting Solutions. This means that any online Gaming company that has a desire to go land-based could and should partner up with us due to our vast components range, our global manufacturing and assembly capabilities, our global coverage and the global service we are able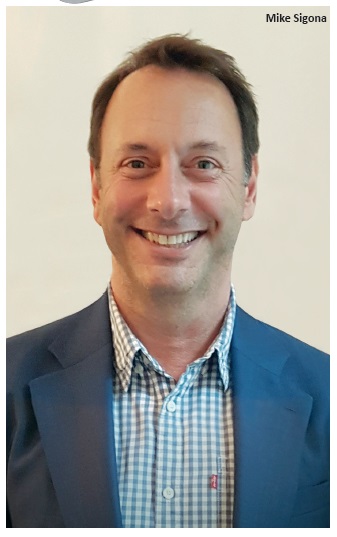 to provide.
In recent years, the innovation in Gaming content and display technology has advanced rapidly. How does SUZOHAPP ensure it remains at the forefront of this competitive sector?
GS: SUZOHAPP is a key supplier of tens of thousands of displays to the Gaming industry each year, from small sizes in LCD button desks to displays for slots and electronic table games to LCD toppers and large-scale LCDs. Our OEM team is recognized for helping our customers understand industry trends and roadmaps from the panel manufacturers, as well as explaining the details behind the various touch technologies to ensure a proper fit with customer requirements. We recently added Mike Sigona, formerly with Elo Touch Solutions, to our team. Mike brings over 25 years of experience in displays and touch. Our own VisionPro monitor line meets the market trends in both common sizes and increasing demand for decorative LEDs, both internal and external floating designs. VisionProTM monitors are fully customizable and can be delivered quickly. We also offer Elo touch monitors, the high-quality standard in the market, at highly competitive prices since we move such a high volume of them.
SUZOHAPP is the long-standing partner of Elo Touchscreens. What makes Elo products stand out so much in the market?
MS: Elo is the world's la
rgest producer of commercial-grade touch displays, over 20 million installations, producing nearly 2,000 units per day. They are unique in producing the PCAP touch technology in their own factory – from electronics boards, PCAP chips and device drivers to metalwork and tooling, and tuning by their own engineers. It is a complete monitor solution where touch was integrated from the start, not added to a non-touch monitor. We have seen other offerings in the market which seem to be fighting only on price by lowering quality, such as using unbranded touch technology. Elo quality is never in doubt. Given its position as a supplier to the medical market, Elo's processes and production pass the demanding standards of that market. Plus, Elo's 2GS all-glass PCAP technology is unique in the Gaming market - no plastic films are used in the mid-range sizes which means better optics and longevity with no yellowing with heat, no risk of plastic delaminations, peeling ITO, or other quality issues that we see in the market recently.
Toppers, such as the Xenon LED and Ringo Compact, are popular with Casinos. Do you have plans to launch further designs of toppers and, if so, will they have LEDs?
MS: Customized toppers, with and without LCDs and decorative LEDs, are a major part of our business. Our SUZOHAPP-owned factory in China has over 25 plastic moulding machines, plus PCB stuffing, mechanical and electrical engineers, and dozens of assembly stations available for production of customized toppers. Besides some sample toppers being shown at G2E, please inquire about our full capability, including units which are too large to display in the stand, produced for some of the top 5 players in the industry.
SUZOHAPP recently exhibited at AGE Sydney where you displayed the Nanoptix advanced printing solutions, PayCheck® NextGen™, the PayCheck Terminal & the PayCheck® 4™. What customer feedback have you received for Nanoptix so far? What are the key benefits of the Nanoptix product line?
MS: We were extremely pleased with the feedback we received on the Nanoptix units at the show. Notably, the PayCheck® NextGen™ is the fastest printer in Gaming. And only the PayCheck® 4™ thermal printer can print a ticket in just 0.6 seconds! In fact, the PayCheck® 4™ is so lightning fast, there's no need to rely on a "burst", like some other printers do. The PayCheck® NextGen™ features include integrated anti-jamming, longest print head life, multiple USB ports, MicroSD reader, HDMI, Bluetooth, truly hot swappable, standard 400 ticket tray (600, 800 extensions), and coupon ready.