Josephine Lee Chief Operating Officer, Reed Exhibitions, Greater China Interview with Robert Ambrose
G2E Asia is now in its 13th year how has the exhibition and conference programme evolved over those years?
G2E Asia's now- reputation and influence is the result of over a decade of hard work and dedication of its (show) teams, together with our media partners and strong industry-widesupport. We are proud to say that G2E Asia is now the largest event of its kind in Asia. With each passing edition, it has grown into a hub for local and global gaming-entertainment industry professionals. It is a trusted source for the most cutting-edge products and technologies in the field, and the must-attend event for conducting business and networking, while staying up-to-date on the latest trends, policies, and market intelligence.
G2E Asia 2018, our most successful edition on record, boasted a 220+ exhibitor showcase, 33,000-sqm interactive show floor and 16,358 highly-satisfied visitors. This year's 13th edition is expected to shatter more records in size, and attendance with our new bi-level exhibition space and a projected 18,000 visitors. G2E Asia's continually upward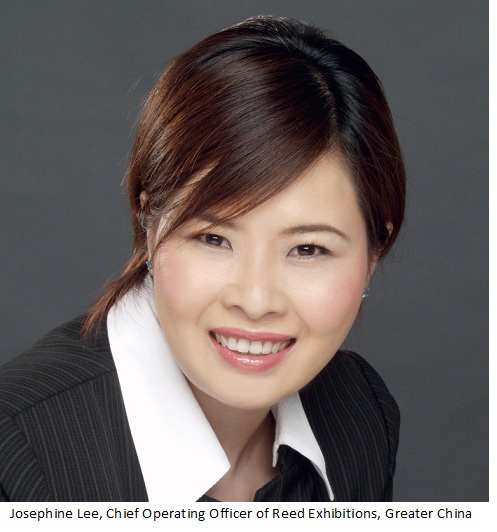 path reflects the vigorous expansion of gaming-entertainment throughout the region and abroad, including its ever-expanding segment offerings that evolve alongside market needs. 2019 will see the return of industry segments Digital Content & Technology,
Parts & Components Pavilion, Integrated Resorts Technology & Business Solutions, Game Development Zone and the Asia Lottery Expo and Forum, while welcoming our newest additions, ESports Connect Asia and Financial Technology Asia.
What else is new for the conference programme for 2019?
Each year, G2E Asia's concurrently-held conference program presents an exciting agenda of the most comprehensive and pressing themes in Asian gaming-entertainment. This year will be no exception, featuring three full days of content-rich and informative conferences and forums led by a line-up of highly influential leaders, influencers and experts in the field.
Additional offerings will expand on highly-relevant industry themes including: Regional Roundup of Asia Markets and Financial Outlook, Emerging Markets Roundtable; Spotlight on Japan: Japan Gaming Outlook Economic Impacts to Other Asia Market; In Focus: Meeting Chinese Tourists' Expectations, China Tourism Economic Outlook, Government Strategy and Direction for Macau
Tourism Development; Making the Integrated Resort Smart, Elevating Total Customer Experience; Macau's Renewal of License; IR Content Design Based On Lifestyle Marketing Trend, Next Generation Game Design; Digital Content & Technology; Innovation and Disruptive Technologies:
Artificial Intelligence, Its Application and Case Studies; Financial Crime and Risk Prevention and Detection Trends: A Roundtable Discussion; Cyber Security and Data Privacy: Using New Tools to Prevent Data Breaches and Cyber Attacks; 2020 and beyond: the future of Macau's gaming concessions.
Can you provide details on the Awards night and networking events during this year's G2E Asia?
This year's G2E Asia Awards will be held on the evening of Tuesday, May 21, where the who's who in Asia's gaming and entertainment industry will gather to celebrate success and outstanding contributions in gaming and non-gaming sectors. This year's 12 categories include: Best IR Non-Gaming Attraction; Best B2B Digital Product Solution; Best Electronic Gaming Solution; Best Table Game Solution; Best Industry Innovation; Best Gaming Floor; Best Industry Rising Stars; Best Corporate Social Responsibility Contribution; Best VIP Gaming Promoter; Best Industry Supplier; Best Regional Asian IR; and Best Integrated Resort.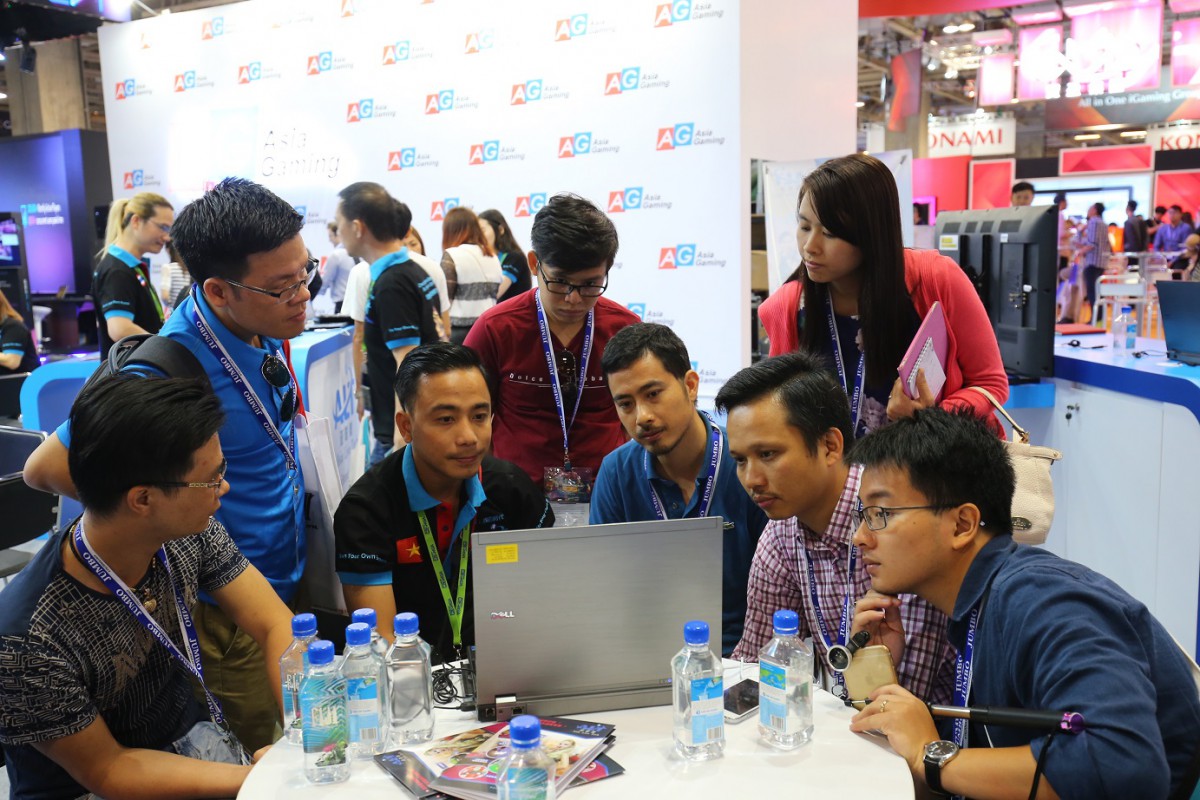 G2E Asia's ever-expanding and targeted networking offerings on and off the show floor include the Gaming Regulator Networking Luncheon, providing regulators the opportunity to exchange views, share updates and explore cooperation prospects; the Presidents' Reception, an exclusive, invitation-only cocktail that offers senior executive networking opportunities and brand exposure at the highest level; the Operators Cotai Connect, encompassing customized and guided tours to several casinos along Macau's famed Cotai Strip, providing an insider look at some of Macau's most successful integrated resorts, and will additionally benefit from C-level networking opportunities; and the G2E Asia After Party, open to all attendees at Macau's popular "Club Cubic", providing industry suppliers with on-the-spot branding exposure and extended networking opportunities beyond show hours. In addition, Segmented Industry Networking Events, a series of small, casual and interactive networking cocktails, caters to attendees of all interests, levels and backgrounds.
This year's offerings will focus on Table Games, Slots, Lottery and Future Leaders.
Can you explain to our readership the details of the recent announcement of the Launch Fintech Segment to its Expo "Financial Technology Asia," at this years G2E Asia?
This year, we're excited to be partnering with Blockchain Labs (Co., Limited) to organize our newest show segment and high-level forum, Financial Technology Asia. Its exclusive platform, sure to catch the eye of internationals in Asia- Pacific's skyrocketing FinTech industry, will provide a unique opportunity for financial technology and solution providers to showcase the latest solutions and services, including cloud financial solutions, block chain technology, cybersecurity, FinTech, and payment solutions. Attendees will be able to explore collaboration prospects with financial professionals ranging from casino and gaming platform operators to banking and financial institutes, funding and venture capitalists, and FinTech system integrators. It will additionally serve as a gathering point for influential members and solution providers in Asia's FinTech community.
We'll be announcing more details on our newest segment in March via our official g2easia.com, EDM and our social media event sites including Facebook and LinkedIn and Twitter.
Given the rapid growth in size of the Hotel Resort Casino sector in South East Asia do Reed and the AGA envisage launching smaller events in neighbouring regions in the coming years?
We are definitely exploring that option. G2E Asia currently boasts a 74-percent international visitor representation. And with each new edition, we're seeing growing numbers of visitors from Southeast Asia.
There are always companies that leave it for one reason or another to the last minute to exhibit at exhibitions for those considering exhibiting is there still time to organise a booth?
Absolutely. Though, I wouldn't wait too long as space is going rather fast!
Have you an app or easy access to the website for visitors so they can navigate around the exhibition show floor and insure they are on time to attend the conference?
The G2E Asia Mobile App maximizes user digital experience with "fingertip access" to event-wide information, including exhibitor profiles, conference program and speaker details, new product previews and special event updates. Additional capabilities include anytime-access to personalized company and product profiles, internal messaging, personal itinerary and meeting requests, all of which further provide time-saving access to the information they need to smoothly navigate the event.
Akin to its namesake, G2E Asia's mobile app is always improving for the better. Together with this year's Lead Generation Scanner (Lead Gen) enhanced feature functions, new planning functions allow exhibitors to scan visitor badges to capture an immediate basic profile.
Conversely, visitors have an option to add notes on exhibitors while exploring the show floor to keep those crucial details in-check. Visitors can also tag "favourite" products/exhibitors to save and for image-sharing. All app users can get additional assistance onsite at the Match Me Booth and via multiple 3D exhibitor floorplans, which can be viewed at various kiosk locations across the show floor. Their innovative search-and-navigation function delivers full access to all exhibiting company profiles and details. Floor plans are also uploaded to the official G2E Asia App and website.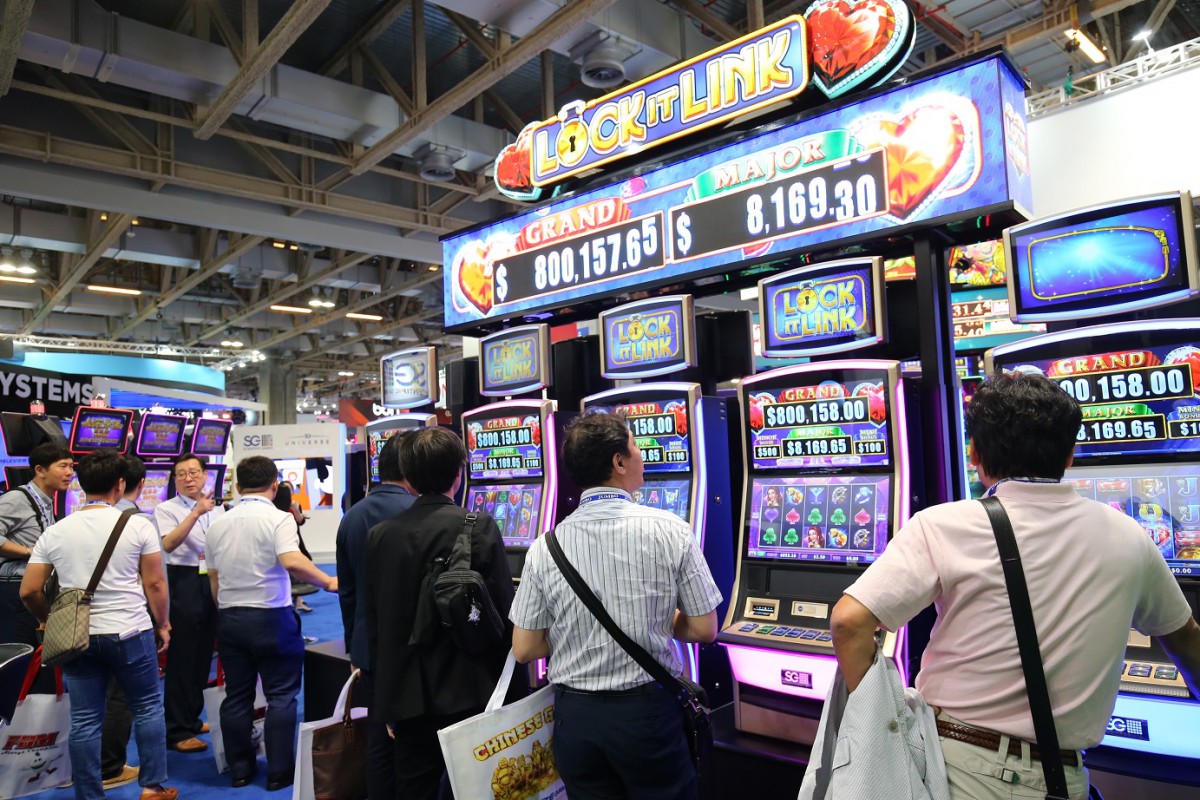 The wildly popular New Product Hot Hits further encourages interaction and meetings onsite by presenting a public real-time ranking of the most popular products and services showcased by G2E Asia exhibitors. Taking direct inspiration from the G2E Asia Mobile App and its Lead Gen feature, visitors keen to take part can scan the QR code of exhibitors or new products of interest, with an added option to express their "Likes" or "Favourites". Hot Hit boards, installed in high-traffic areas around the show floor, then provide a live ranking of the top-ten most- scanned and liked-by-visitor new products, while a "Heat Index" provides a live monitoring of event-wide app performance.