Wolfgang Bliem, CEO Grand Casino Luzern, chats to Peter White
Recent history has been very good for Grand Casino Luzern. Riding an overwhelming popular mandate, it launched its Internet casino last August. Skill-based slots also continue to drive business to Casino Luzern's gaming floor. CEO Wolfgang Bliem is keenly attuned to current trends in the resort industry, as witnessed by the above-mentioned developments, as well as Casino Luzern's innovations in the nightlife sector. As Bliem puts it, "We are a house of entertainment," one that strives for a blend of the upscale atmosphere of Monte Carlo with the popular fun of Las Vegas. The casino also capitalizes itself on its vintage facility, its location on scenic Lake Lucerne and its ability to engage customers through social media, of which it was an early adopter. While most of its players are Swiss, Grand Casino Luzern has strong international appeal and shows every sign of growing. Bliem sat down with Casino Life to discuss his casino's success story.

How was 2018 & how is 2019 treating Grand Casino Luzern?
2018 has rewarded us with increasing revenues for the third time in a row, and in 2018 the Swiss population approved a new legislation for gaming by a large majority which allowed Swiss landbased
casinos to apply for Wolfgang Bliem, CEO Grand Casino Luzern exclusive concessions for online gaming. Both years have been strongly marked by our focused efforts to receive an online casino concession, and we are very proud that we are one of only four casinos that achieved an online concession in the first round. Our whole team has worked hard and overcome many challenges to make this historical moment happen. Since 2019, our online casino mycasino.ch is live, and the successful launch has been extremely rewarding for our whole team. Our efforts have been fruitful: The landbased GGR is growing and the outlook for our online project is very promising.
Are customers' expectations of a casino changing, whether in terms of gaming product, F&B, entertainment or other amenities?
Expectations are constantly changing, and it's our goal to meet and exceed them. Due to the nature of the legislative procedures in Switzerland, customers were eager to finally get a Swiss online casino offer. With mycasino.ch, we're now able to offer an attractive, trustworthy and unique overall experience.
Changes have been less palpable in the landbased casino, where we still find a positive social diversity, and slots, table games and poker events are constantly attracting guests. People are still looking for the excitement and glamour of the real casino experience, and Grand Casino Luzern is the perfect place to fulfill this need. The continuous advancement of slots with improved interactivity and enhanced immersive game play has led to an increased interest in our jackpot casino. We also registered a shift over the last few years in the clubbing sector. The health and fitness trend had a noticeable impact on the significance of partying, and hipster culture is favouring small, intimate venues over big, long-established clubs. The former party crowd has matured and is now looking for more elaborate evening activities. We have acted on this opportunity by creating the "Showdinner", a unique combination of show elements and a gourmet food experience.
The trend towards higher quality produce has worked in our favour, as our restaurant Olivo is going strong with 16 GaultMillau points and a clear positioning for Mediterranean inspired fine dining.
Entertainment is an important part of the whole experience of an enjoyable night out for many people.
What provisions does Grand Casino Luzern provide to cater for these people?
At our restaurant Olivo, you can enjoy an exceptional gourmet experience that has been distinguished with multiple awards and has received its 16th GaultMillau point in 2018. Our three bars in the casino are the ideal place to have a drink or a snack. The Casineum features a broad portfolio of events, from outstanding 'showdinners' to enticing casino show nights, theater productions, parties and corporate events. The Seecafe is the perfect spot in summer to relax at the lake.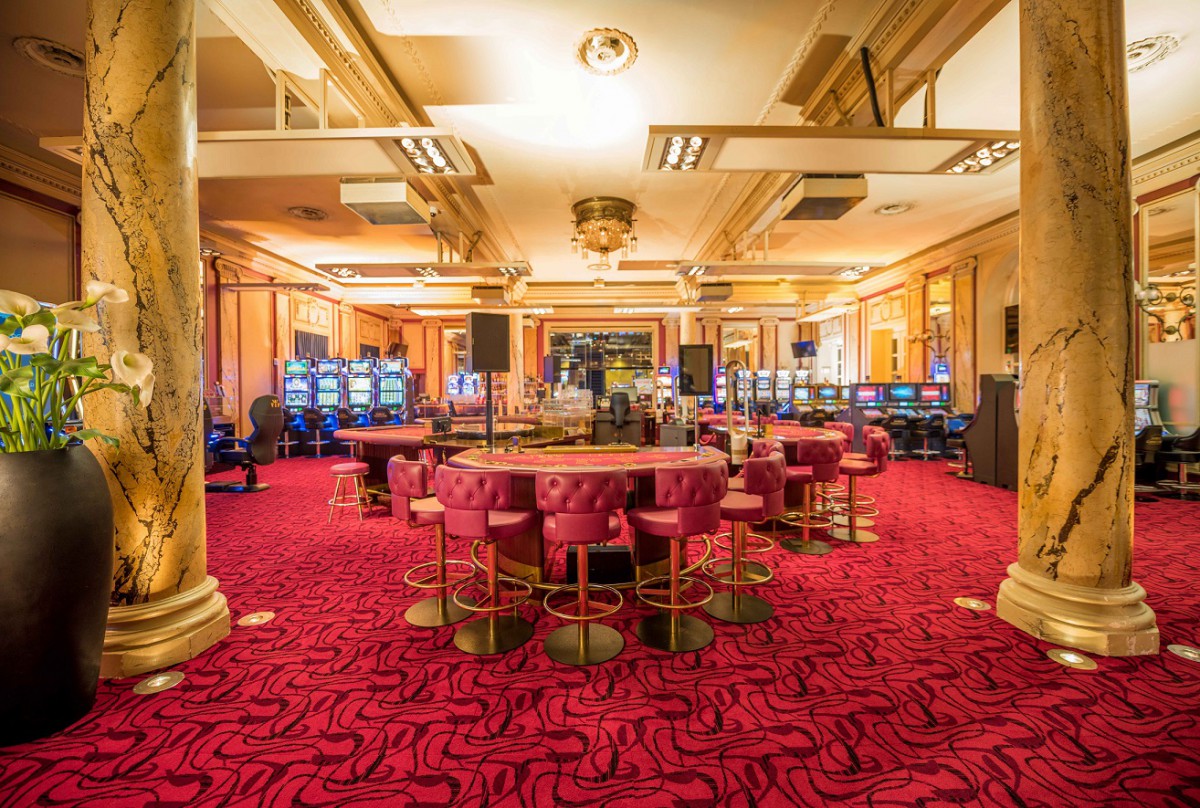 How do you keep up with what your competition is doing?
We closely monitor our near-by competitors and we visit interesting casinos whenever possible. Attending trade shows, reading industry publications, personal networking and discussions with suppliers and partners are a must to follow the international developments and to identify unique opportunities.
Does Grand Casino Luzern provide for Weddings and Corporate Events?
Yes – we offer an attractive venue for both corporate and private events. Our infrastructure allows for intimate private get togethers as well as big events with up to 1,000 participants.
What innovations in casino operations in recent years have most impressed you and why?
The digitalization of the operation in many facets has impressed me the most. The slot operation is for many years cashless, the players club is digitalized and at the moment we introduce smart cash boxes at the tables in order to ease the operation. The most important innovation in 2019 is the launch of the online casino and the complete integration of the online team within the organisation.
Do you and your team visit G2E Las Vegas?
2019 our online casino project was keeping us busy, but we will definitely follow up on new trends from home and are excited to visit G2E next year.
Technology plays such an important part in our lives and it has certainly affected our leisure time. How has it affected the daily business within Grand Casino Luzern?
Innovation is one of our core values, and our daily business reflects that. We promote digitalization, and it shows: We are certified according to the norm ISO 27001, one of the strictest and best-known standards for information security, and daily business is facilitated by online co-working and project management tools. We strive to support our employees in unfolding their potential and are always on the lookout for opportunities to improve. If technology can help us in achieving that goal, we embrace it.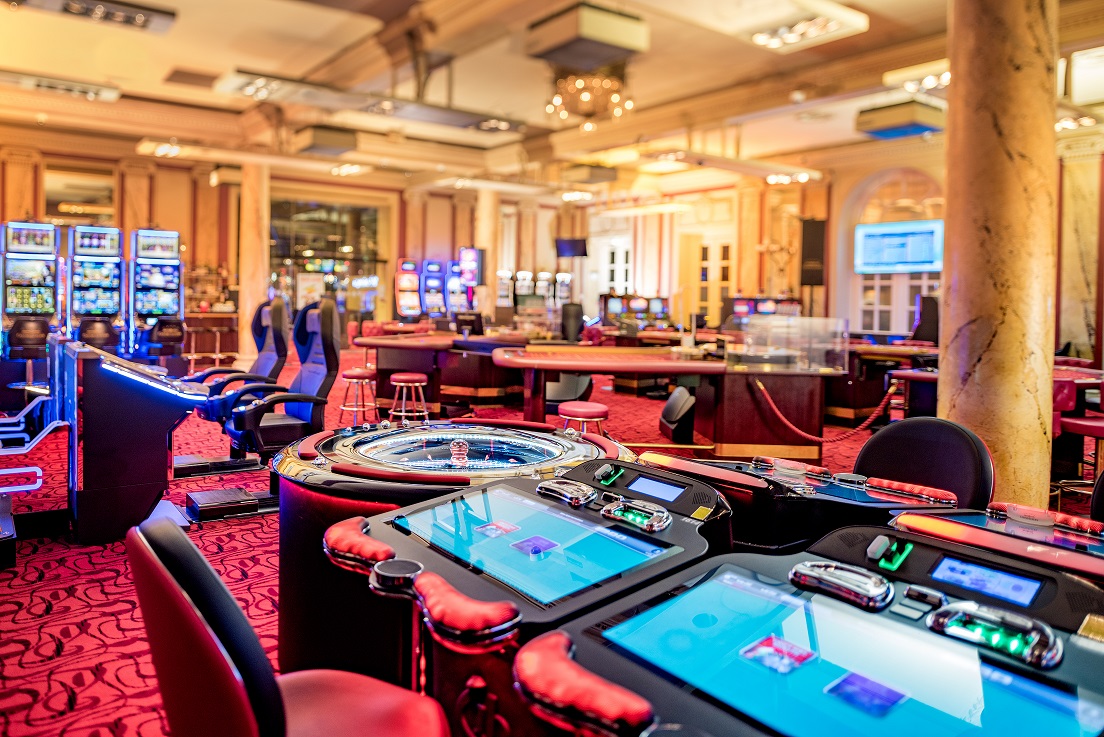 Over the last few years, there has been a significant change in how your operations have been branded, marketed and operated. Can you summarise what your customers (new and existing) can expect when they visit Grand Casino Luzern?
Brand renewal is key to brand survival. Customers who visit the Grand Casino Luzern can expect an enticing mix between the glamorous casino world of Monaco and the colourful world of Las Vegas. We are not only a casino – we are a house of entertainment. Players, gourmets, culture enthusiasts and party people alike will find what they're looking for, and with our online casino www.mycasino.ch, you can take the exciting and enjoyable casino experience we offer anywhere you want, anytime.
Could you provide an insight into the organisation's approach to its privilege and rewards program?
Our privilege and rewards program "my.casinoclub" is an important means for us to strengthen loyalty and build a strong relationship with our customers. Our members enjoy monthly benefits and profit from exclusive news, promotions and events, tailored to their interests. We believe in personal connection and in expressing appreciation on many levels, from birthday presents to special incentives.
What are the main initiatives taken that are amongst the most effective at retaining existing members as well as attracting new to Grand Casino Luzern?
Our member program my.casinoclub has proven to be an effective measure for retaining our customers. The club is constantly renewing itself, with the majority of our members between 18 and 37 years old. A well-balanced marketing mix constantly drives new customers to Grand Casino Luzern. To ensure first-timers have a good casino experience, we have designed an attractive welcome promotion that continuously generates new guests.
What is the current highest jackpot at the casino and how much was the biggest slot payout?
The Swiss Jackpot connects seven casinos and starts at one million francs. The highest Jackpot won at Grand Casino Luzern was close to three million francs.
What table games are amongst your most popular?
Our most popular table games are the classics – roulette and blackjack. There is also a continuously strong demand for poker, especially Texas Hold'em. The Grand Casino Luzern organises the largest poker tournaments in Switzerland.
What would you say are some of the unique aspects about Grand Casino Luzern?
We have always been strong in combining tradition and innovation, and I believe the fact that we're housed in a neo-baroque bijou and run one of the first Swiss online casinos is a beautiful picture to reflect that.
What is the casino's policy to responsible gambling?
Gaming should always be an enjoyable recreational activity. We are actively committed to prevent compulsive gambling, and we offer our customers numerous resources and services that can help them make more responsible decisions. Our policy is based on the Federal Act on Gambling and has been developed with proven experts in close cooperation with the department for Social Work of Lucerne's University of Applied Sciences and Arts. All our employees are educated on this important topic, and to be able to react quickly to potentially problematic gaming behaviour, we have integrated extensive measures into our internal workflows. The implementation of our policy is constantly evaluated by the University and backed up by an annual quality audit.
How has the casino coped with the implementation of all the regulations regarding AML and KYC?
AML and KYC checks are prevalent in our business and it's an integral part of our success to do our due diligence and implement all regulations with the utmost care and attention. Technological progress facilitates automation and has allowed us to increase our efficiency while maintaining our commitment to quality, transparency and customer-orientation.
Social media is an important marketing part of the whole marketing mix for casinos. What initiatives has Grand Casino Luzern optimised and how for example do you encourage guests to post pictures on Instagram?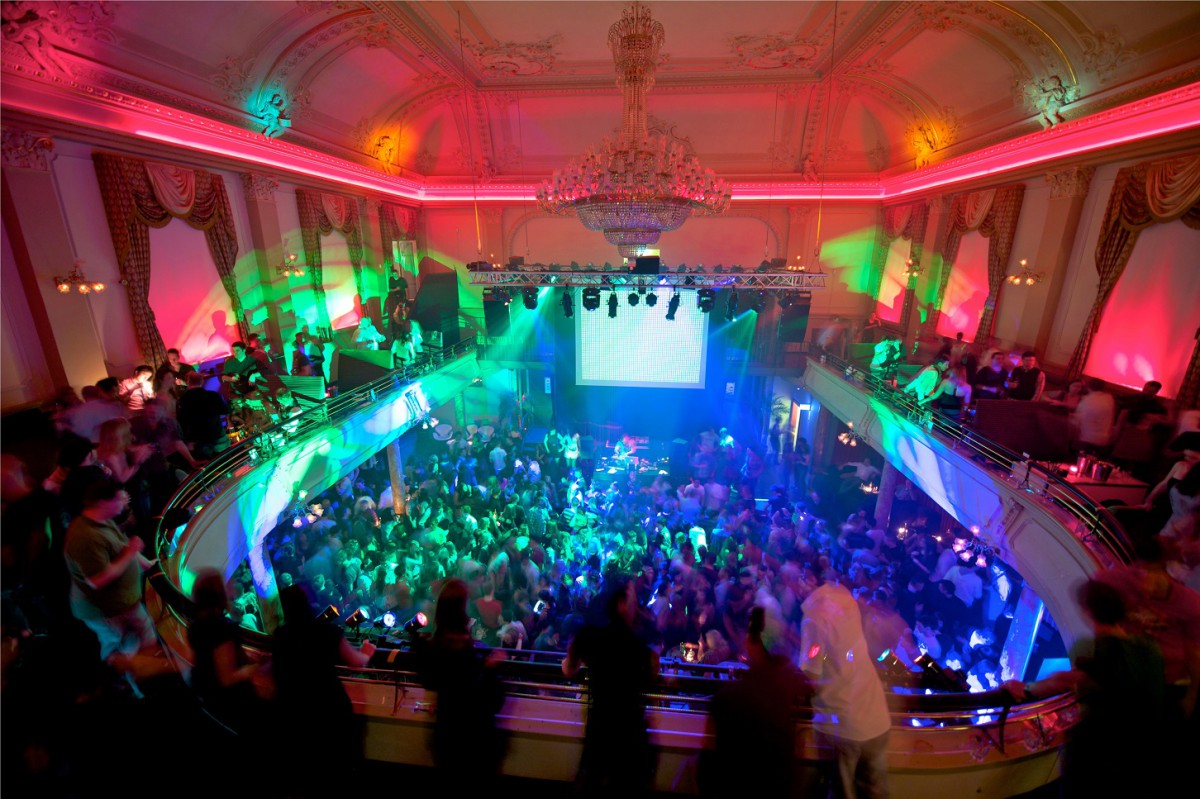 Social media allows us not only to market our offer, but first and foremost to better connect with our customers and clients. We are active on Facebook since 2008, and we are proud to have a strong community that is willing to share their thoughts, ideas and experiences with us. As part of our promotions and events, we have worked with activation measures such as photo walls and inspirational hashtags, and of course, the beautiful location at the shore of Lake Lucerne definitely works in our favour when it comes to guests sharing their pictures on Instagram.
What is the percentage of locals to tourists and business visitors to Grand Casino Luzern and is that representative across all the Swiss casinos or is it unique to your location?
Lucerne has a long history as a tourism region and is a major point of attraction for many visitors to Switzerland. As a result, roughly 20 percent of our customers are tourists. While Lucerne is mainly associated with tourists from China, it has grown increasingly popular with groups from India and independent travellers from the US.
Our situation is not only unique in that we have a strong relationship with the official tourism organisations of the region; we are also the only Swiss casino that is decisively catering to visitors from abroad with its own business development manager for tourism.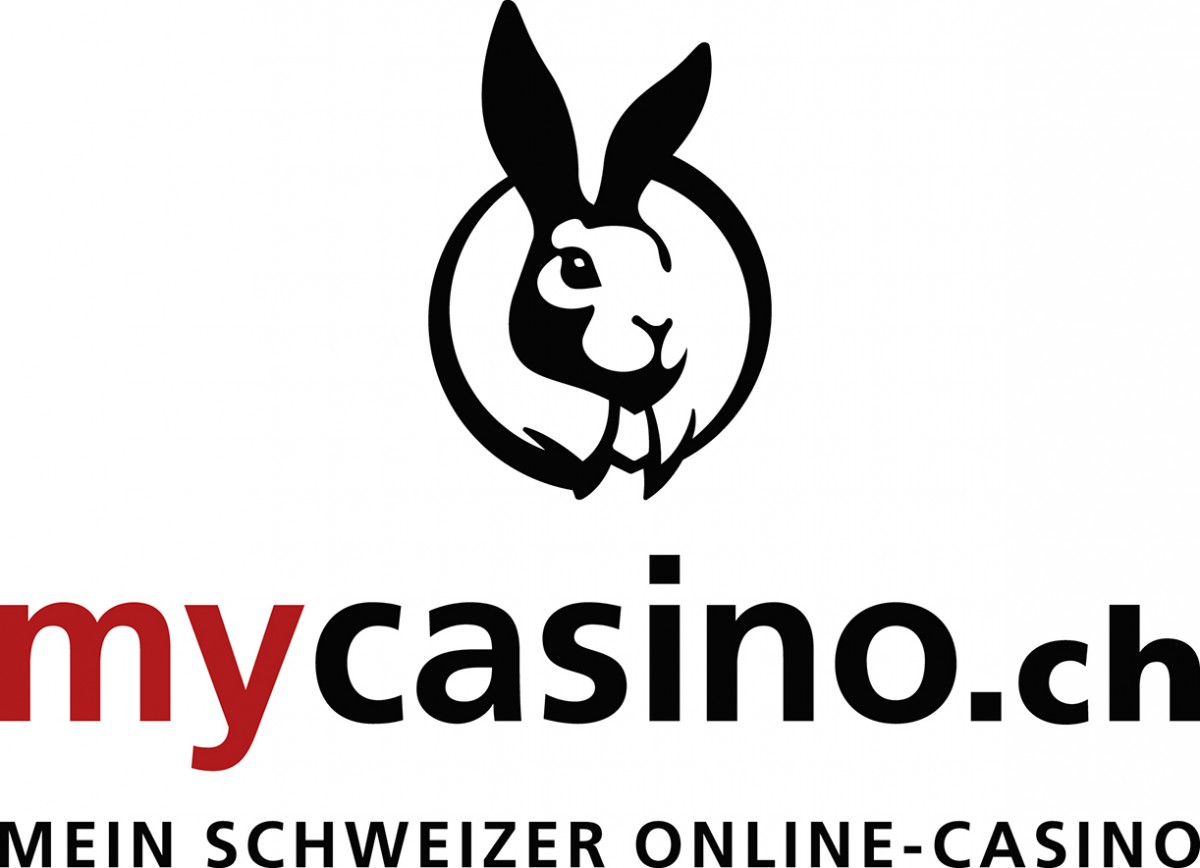 *This feature interivew was first published in Issue 134 Casino Life November 2019 edition