Casino Life chats with Rashid Suliman, TransAct's Vice President of Global Gaming in the Asia Pacific
How long have you been working at TransAct Technologies and can you explain your role at the company along with your primary responsibilities and objectives?
I'm Vice President of Global Gaming in the Asia Pacific region and have been with TransAct for over six years. I have been in the industry for 24 years, working previously at Orion Art, Ainsworth & Mikohn Gaming Corporation in various roles from sales and operations manager to project management. At TransAct, I'm responsible for building customer relationships and driving gaming sales across Asia Pacific.
TRANSACT is primarily known for manufacturing highly reliable TITO printers. Can you provide readers with more detail on the other products you supply to the Australasian market?
Yes, TransAct is globally known in the casino sector for the industry leading Epic 950 TITO printer. In addition to our premium TITO printers, we also offer printer solutions for all gaming applications. These include the Epic 880, which is the go to printer for sports betting terminals across the world; the Epic 430, which is used in kiosk applications and the Epic 3000, the chosen printer in countless lottery jurisdictions around the world.
Image: TransAct's Rashid Suliman is pictured with his partner, Kylie Suliman, at a function in Macau. Suliman and his family relocated to Macau with TransAct in February of 2012
By having a stable of products, we can glean knowledge from a huge field base to give our customers the best product experience. Australia has also proven to be a great market for the Epic 430 and Ithaca 9000 printers, which are our robust, high-end point of sale printers used in electronic betting terminals. TransAct Technologies has a direct sales model that involves direct contact with Casinos, as well as Distributors supporting particular regions. What has been your perception so far from your meetings with Casinos whom are existing customers and those that are prospective customers?
The Asian Pacific region has always sat a little differently within TransAct. Although we have had the same global distributor as the rest of the company, my team and I have always been out on the road generating business with both the Manufacturers and also creating excitement for our products with operators across the region.
Because of the geographic size of the region, rather than try and cover the whole market directly, we decided to appoint regional sales partners who could focus on their local market and give customers the best possible sales and support experience. We are still out there visiting customers and building the TransAct experience, but we have found that supplementing this with local partners who know their customers' needs is much more efficient than having a sole global partner.
As such, we have recently appointed two new partners, signing agreements with Asia Pioneer Entertainment (APE) in Macau and The Bright Group (TBG) in Australia.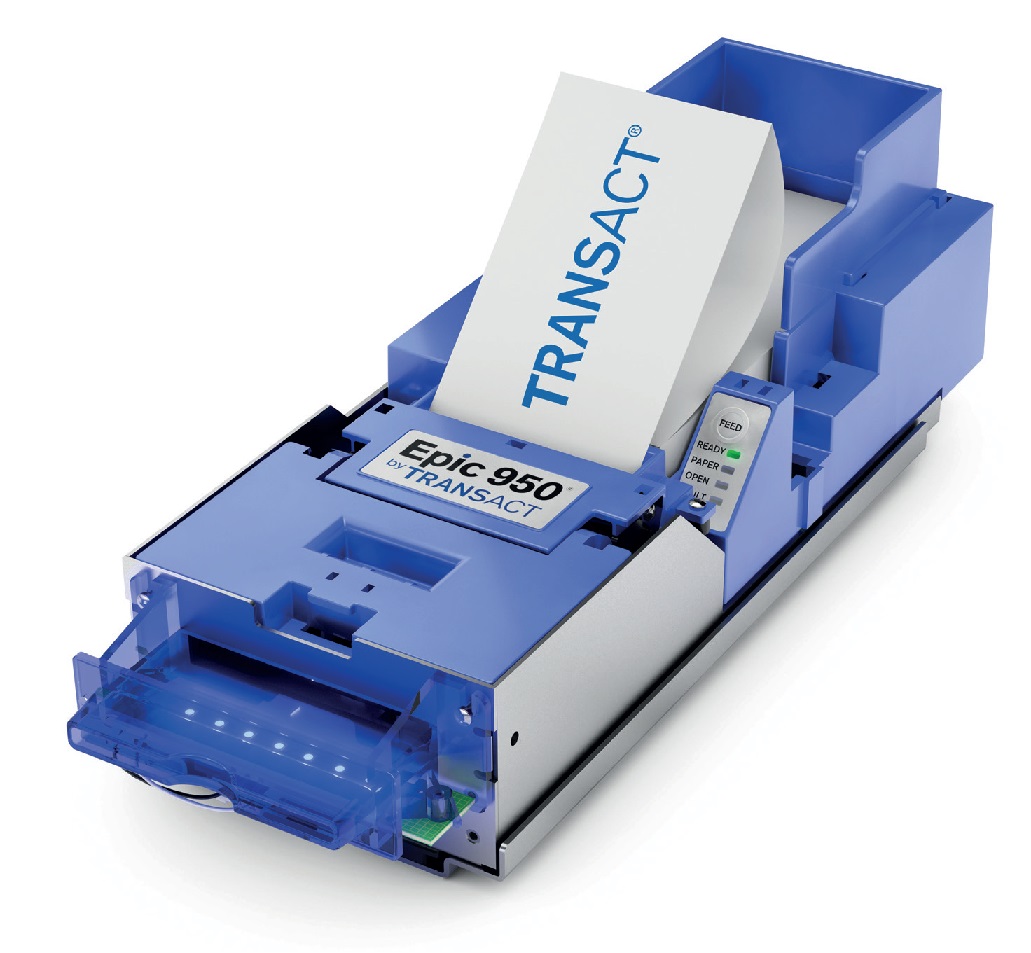 What new products have you found that have had most interest by Casinos?
That would overwhelmingly be Epicentral, which is our promotional marketing system and the gaming industry's only enterprise-level promotion and bonusing software suite. This software allows casino operators to target and deliver promotions to customers in real-time directly at the slot machine and electronic table game. Capable of working with all existing slot management systems and games, regardless of manufacturer, Epicentral provides casino slot and marketing teams with the unparalleled ability to create a floor-wide bonusing environment that has been proven to drive increased time on device and, ultimately, increased revenue for the casino operator.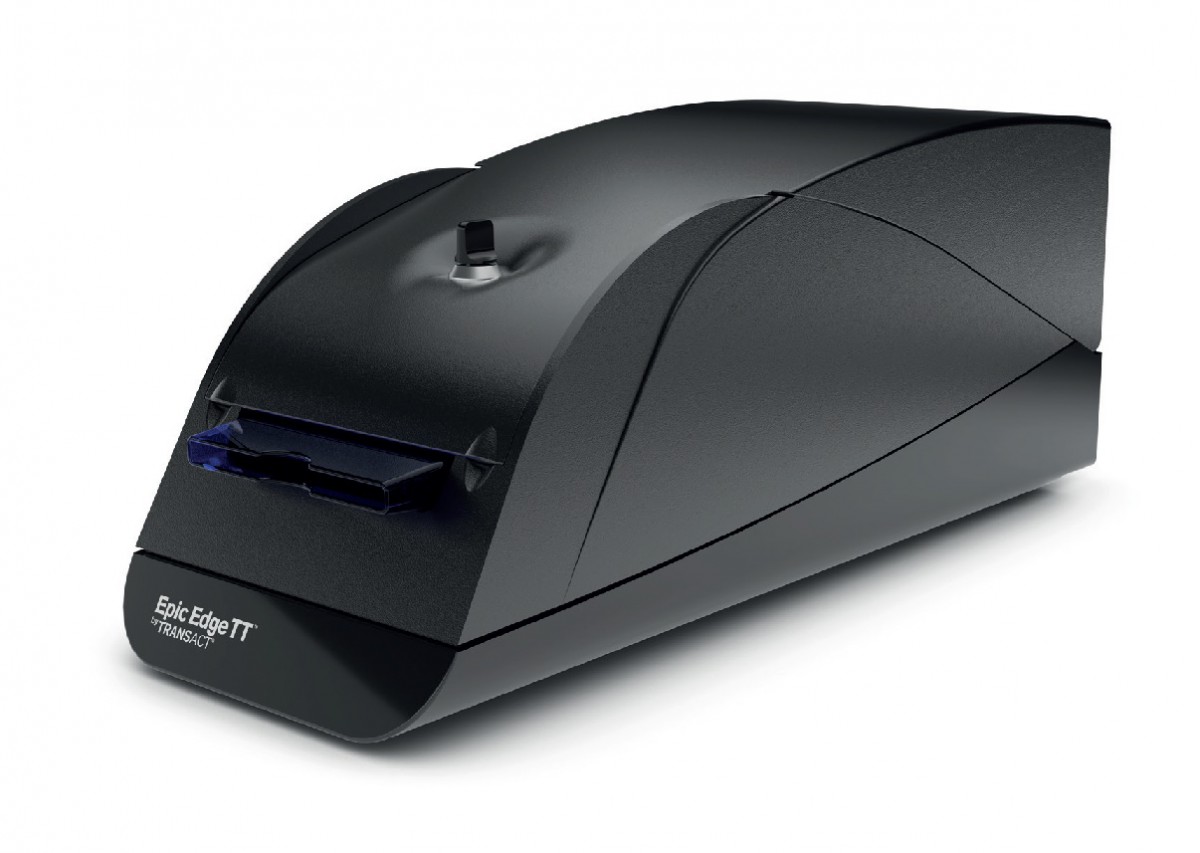 Outside of the more established markets such as Australia and Macau how do you see the potential for TransAct Technologies in the years ahead in regions that are opening up such as South Korea and in a few years the likes of Japan
Thankfully, it's already proven to be a busy year across the region. In March, MGM Cotai opened equipped with TransAct's Epic 950 across the entire floor, a deal which also saw the existing MGM Macau property remove and replace all the incumbent printers and replace them with Epic 950. This was a huge win for the company and comes on the back of five of the last six new openings in Cotai installed with TransAct across the floor. The Epic 950 has proven itself time and time again across the world and continues to win a growing following of fans with its robustness and reliability.
Nagaworld in Cambodia has turned to the Epic 950 for the opening of the Nagaworld 2 Casino. We also notched up important new opening wins at Imperial Pacific Resort Hotel in Saipan and Corona Casino at Phu Quoc in Vietnam. The Corona property will open later this year with Epic 950 printers across their expansive floor.
The Philippines is a steadily growing market with casinos set to open outside Manila, along with the continued expansion of existing properties. In fact, it has been a happy hunting ground for us in recent years and hope to expand on that success.
It goes without saying that Japan is of huge interest, and TransAct has already appointed a sales partner for that region in preparation for this. When Japan opens up, we will be in a great position to take advantage of any opportunity.
Outside the casinos, in some states of Australia, the Pub and Club market is still relatively new to TITO and there are huge growth opportunities as regulators open up regulations and operators realise the benefits of TITO printers, along with the perks of specifying one type of peripheral across the whole of their machine operation.
In terms of other more short term opportunities, we have a busy second half of the year coming up and will have more to report on that soon.
Where can visitors to this year's Australian Gaming Expo find your booth?
We will be at stand 612 at AGE, where attendees at the show will have a chance to see first-hand the reliability of the Epic 950 and the Epic Edge, which is packed with technology to simplify casino operations and improve slot floor performance.
In addition to the TITO printers, TransAct will also demonstrate its full range of Epic roll-feed printers for the VLT, gaming, sports betting and lottery markets; Epic 430, Epic 880, Epic 3000 and Epic 9000.
Filling out TransAct's presence on the show floor, the Epic Edge TT and Epic 950 TT are purpose-built printers taking the power of the advanced Epic Edge and proven Epic 950 outside the slot machine to give casinos the option of printing TITO at table games, players' club desks or cash desks. The TT product line packages the printer with an internally mounted power supply in a stylish compact design that is easy to deploy. In addition, thanks to their dual port capability, the Epic Edge TT and Epic 950 TT allow operators to expand the bonusing environment created by Epicentral, to non-gaming device applications.
We look forward to meeting you at the TransAct stand at AGE, where we will be showing our full range of gaming products.