Jurgen De Munck, CEO, DR Gaming Technology™ speaks with Casino Life
Why do your customers select DR Gaming Technology over competitors?
You know Peter, as the world becomes a smaller and smaller place, almost every product or service to some extent becomes commodified. The land-based casino sector is no different.
For all intents and purposes, all operators have access to the same product and services as their competitors and the challenge for all of us is defining what it is that differentiates us in some way. We all need do something or present something that makes us stand out. Alternately one needs to find a less-traded market or develop a new one in order to survive.
To that end, and your question, I believe what makes us different is that we 'play' in the small-to-medium-sized casino sector, primarily servicing operations with less than 1,000 electronic gaming machines, with a casino management system (CMS) product that is flexible and relatively inexpensive to grow. That said, our jackpot technology literally 'knows no bounds.' As you know, our largest wide-area progressive customer offers our jackpots to players on in excess of 5,000 machines in over 100 different venues.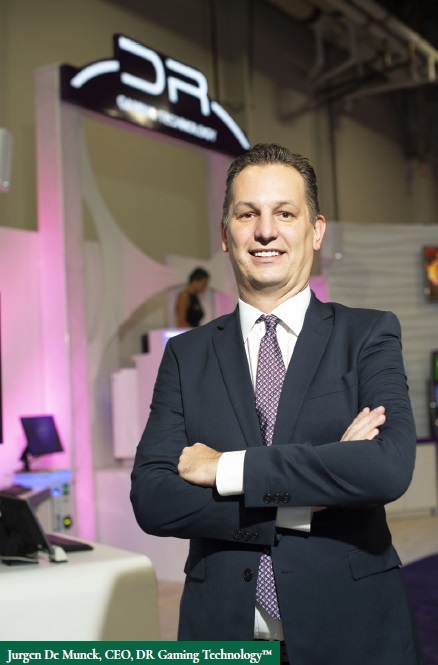 That does remain impressive! I'd assume another challenge in your sector, besides costs, is the practicalities – particularly within an existing operation – to physically change system service providers 'on the go'?
That's very true. What we have managed to streamline really well over the last decade or so is the ability, granted with the proper pre-planning, to undertake a system migration in a single day. We do this, rather logically, in sections across a casino floor, in so doing also negating any need to close the casino. In relation to costs: our mesh network, that operates off of our patented drSMIB (that is installed in each gaming device or table), affords operators the ability to forego the expense of having to secure a permanent server and connection. That in itself is a unique selling point.
Perhaps my final comment around our USPs relates to security, where I again refer to our drSMIB. What it does is collect all relevant game-play data from each individual data touch point – eg., an EGM – and shares it with all other drSMIBs in the network. In so doing, it is ensuring unmatched data redundancy and transactional security, as well as the provision of real-time data and reporting. We remain very proud of this technology.
While we're chatting about your core technology, can you provide readers an insight into the processes involved with DR Gaming Technology™'s approach to researching and developing the advanced management systems it provides casinos?
As you know we own and operate two casinos in Belgium – Dinant and Oostende – and recently opened a third in Acapulco, in Mexico. As an operator and a developer/supplier we're afforded the luxury to research, develop, and test our ideas 'in house.' We receive regular feedback from our general and gaming managers, as well as our players as to what's working well and what's not. Similarly, we are afforded first-hand thoughts and comments as to what are 'nice to haves,' again both from an operator and a player perspective. We're very fortunate in this regard, and it's made a world of difference when we as a development committee meet to agree 'what to do next' and how to prioritize those next developments.
Cashless remains a core component of your technology offering. What are the key features of those systems that set them apart from the competition?
You know, Peter, and I stand to be corrected, but I think it was in late 2020 when we last discussed cashless. To that end, I remain of the view that both TITO and physical – particularly magstripe – player cards will become a 'technology of the past' in no more than the next three to six or seven years. Physical ticket costs, and the costs to operate TITO, continue to become more and more prohibitive. Globally we're all now carrying virtual bank cards on our phones. That being said, we're still in a 'bridging phase,' and as a result, based on the R&D referred to earlier, undertaken with operators and players alike at our own casinos, we're doing our best to ensure that we meet the needs of today whilst preparing to at least meet, but hopefully drive, the needs of tomorrow.
At present, there is a solution that we showcased at G2E in October that now allows players to top-up their account from their drScreenUltra player-tracking unit via a unique QR code they can scan via their Smart Phone, which then takes them to a selected, secure, pay gate like PayPal, where the payment is effected and then verified using their own personal banking app. We also now have a fully functional, single-wallet solution that can be used throughout any number of touch points in a casino. It's a very simple and easy-to-use 'Tap and Play,' and a RFID-card solution that can be accepted at restaurants, bars, theaters, retail outlets, and at both EGMs and tables for game play. It's an all-in-one solution, all on one card and all accessing a single wallet.
As I have said before: Cashless and multi-currency solutions through electronic fund transfers – via either a player card or an App – are without a doubt the future. They are a safer, simpler, and easier-to-manage solution for players and operators alike.
Can you explain to readers the DRGT™ jackpot system solution and detail the various benefits it provides gaming operators.
We started our discussion today about USPs and I can unashamedly say that our jackpots are undoubtably one of those. Whilst we continue to expand on that technology, and the further integration thereof into more and more OEM solutions, as we have done with a number of game manufacturers already, we continue to offer probably the largest selection of jackpot configuration options in the world. Add to that an almost-guaranteed 100 percent uptime due to our drSMIB technology, the seamless integration into our drSign and drMediaManager solutions to design and schedule displays, and I'm sure you'll agree – it's a very powerful USP.
Notwithstanding the above, we're not resting on our laurels and have recently added a number of SAS extensions to our Jackpot technology, which now allows OEMs to draw data from our system, and display real-time jackpot information on their EGM screens. Apex, for example, now shows the shared value of our community jackpots on their EGM screens as well as a list of recent wins.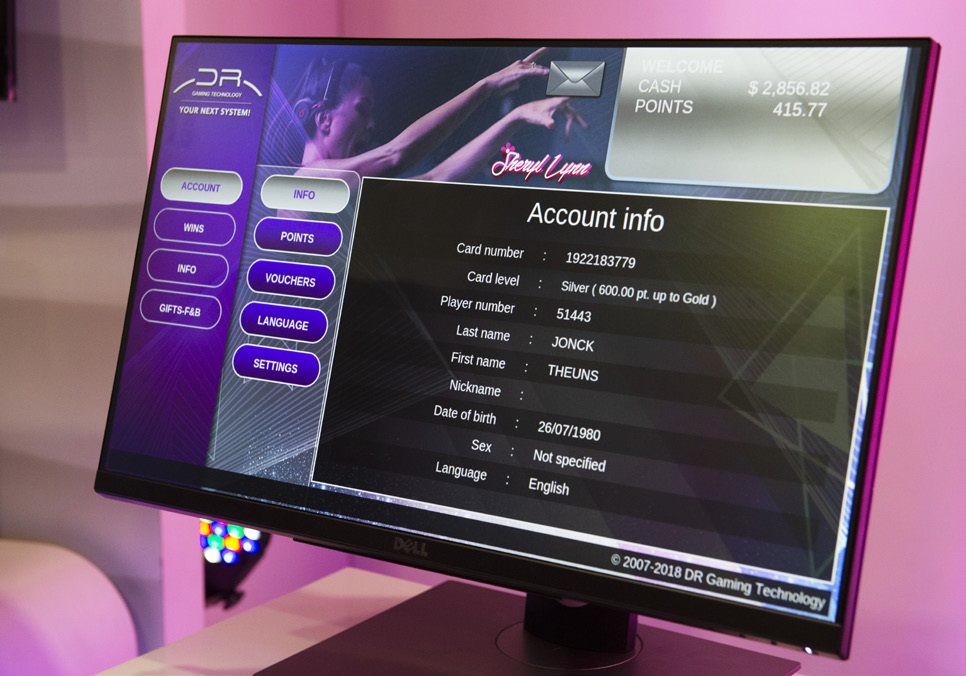 You mention jackpot information being displayed on EGM screens. What are amongst the main reasons why the DR Gaming Technology™ Screen Management System has been so popular and why do you think customers have remained so loyal over the years when there are now so many competing products on the market?
You know, Peter, there are indeed far more competitors now than there were over 10 years ago when Michiel van Dam, our then-chief technology officer and I started out. What makes me the most proud is that with an ever-increasing market, and the aforementioned increase in supplier options, we have continued to grow and remain that 'formidable competitor.'
As with any service or product there are three key drivers to its success: One, does the product do what the customer expects it to? Second, does the sales and after-sales support service at least meet the customer's expectations? Third, does the price offer the customer value for money?
I firmly believe that the loyalty we are afforded is due us being able to positively answer the above three questions. The further opportunities and flexibility offered to operators with respect to being able to create and distribute content directly to their players at their EGM, either via the player tracking display or on the EGM screens themselves, or a broader audience on their casino floor via overhead displays, has been a game changer.
The fact that players can play an EGM while watching a football match on that same EGM's top screen or on its player-tracking display, or be 'pushed' theatre promotions or the latest jackpot information, is world class.
Is DRGT™ in the Americas growing, and what are your plans for the years ahead in that region?
It is growing, thank you. In Mexico specifically, where we opened a local office in 2017, we have started to garner some significant momentum of late. There are three very entrenched systems service providers in the country, and since establishing DRGT™ Mexico just over five years ago we have, understandably, been doing our level best to gain market share. Notwithstanding the goings-on over the last 24-odd months, progress is being made. What was nice, on the jackpot side of things, was a wide-area progressive deal we did at G2E for just over 20 Mexican venues. We've also just completed a new systems installation in Colombia. That was nice too.
Speaking of G2E Las Vegas, it was really the first proper person-to-person exhibition since the pandemic. Any key takeouts from that?
You know it was far better attended than I expected and that was a great positive. It physically reflected the resilient nature of us as humans and the fact that we are all keen to do business, not just talk about doing it, but doing it. G2E obviously talks directly to our American and South American customers and a key takeout from Vegas was their interest in our Mystery Jackpots. We've discussed jackpots already but what I failed to mention was the fact that our jackpots can operate 'on top of' existing EGMs via our drSMIB, as opposed to via a jackpot controller and on only dedicated, manufacturer-defined EGMs. Operators loved that. It talks very much to the three 'key drivers' of product and service success I noted earlier: functionality, value for money and service.
...and from Vegas for the Americas, we head to London and ICE 2023 for your European and African customers, correct?
Yes that is correct. We will be there, along with I trust everybody else on 7-9 February. What Clarion managed to present in April last year was commendable. However, I have no doubt that ICE 2023 will be back to what we all experienced at the last full-scale ICE in early 2020. As you correctly note, London is our primary European and African showpiece and we're very excited to be back there after a two-year hiatus.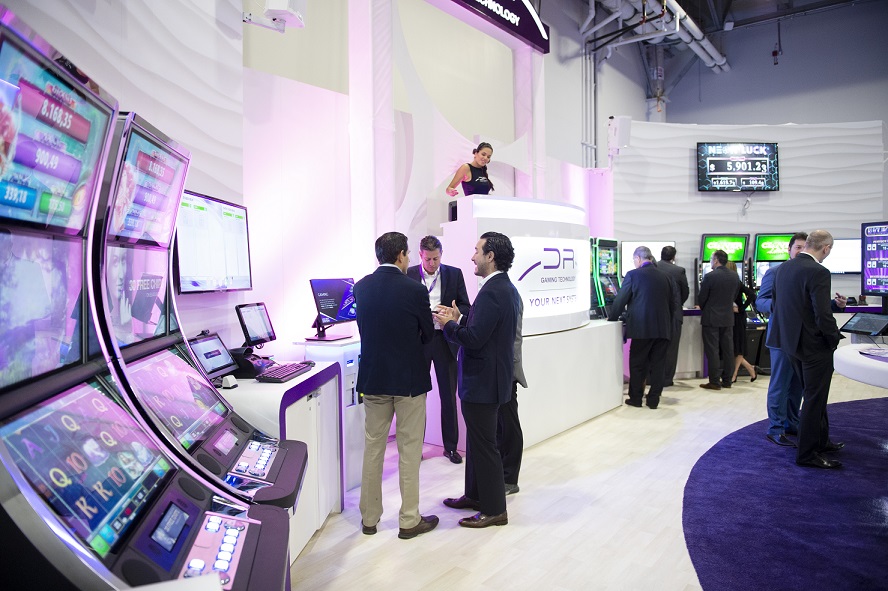 Can you provide us any insights into further new developments at DR Gaming Technology that are on the way?
You always ask, Peter, and I commend that, but you know my answer: Come visit our booth at ICE and see for yourself. I'd be doing myself, DRGT™ as a whole, and particularly Michiel and his development team a disservice if I let the cat out of the bag.
Ha ha. I can appreciate that. So perhaps a broader question to close things out: What are DRGT™s main aims and ambitions for the next six to 18 months?
Tenacity! I like that. Suffice to say we're always looking for further extensions in the cashless space – that is the future, as you know. What we also know is that much of our success has been off the back of new technology, whether that be in the connectivity space for our jackpots, touchscreen space for our drScreen, RFID and NFC developments for our cashless solutions, or I guess you could say Blockchain technology (for our CMS). Those greater technological developments have all aided our progress. I guess what is key though is how early one adopts these new technologies; I'd like to think that we've been pretty good at that to date.