Yared Gabretensaye, General Manager, Casino Cosmopol speaks with David McKee and Peter White
Gaming is a transcontinental and cosmopolitan industry but few of its executives can boast a more globe-trotting resumé than Yared Gabretensaye does. General manager of Casino Cosmopol in Malmo and overseer of table games at all Cosmopol-branded properties in Sweden, he's worked on at least three continents, as well as the oceans. And he's not done yet.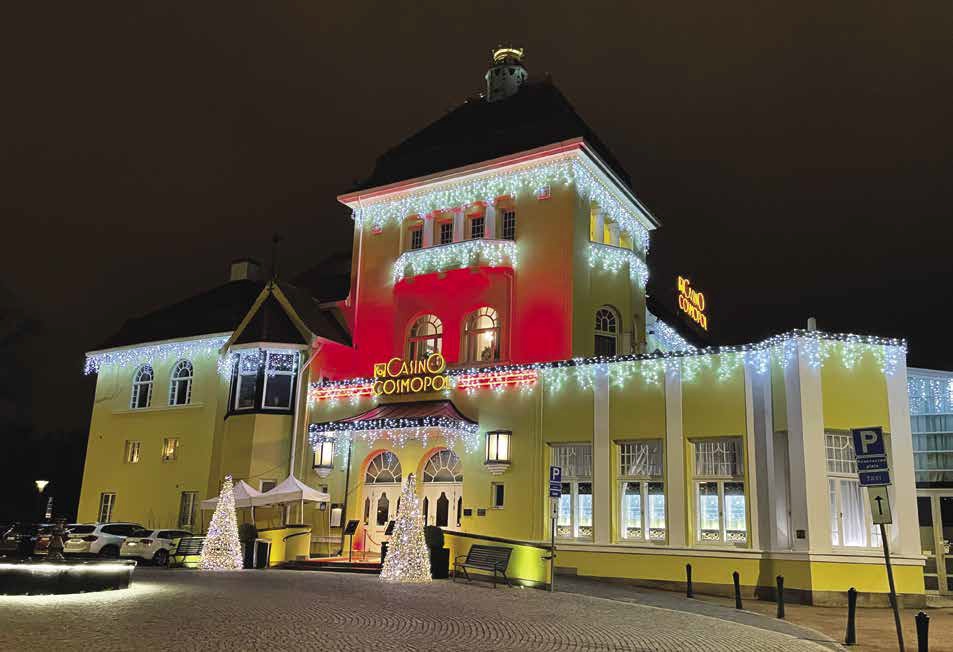 Image: Cosmopol Casino Malmo
But for the time being, Gabretensaye has found stability and contentment in Malmo, where his tenure is entering its third decade. No one could blame him for not wanting to leave. For starters, Casino Cosmopol Malmo is located on the grounds of historic Kungsparken, at the hub of the city. It's not a mammoth facility, even by European standards, but it doesn't stint on charm and in Gabretensaye it has a steady hand at the tiller.
Yared, first I want to thank you for taking the time to speak with me. Please tell our readers a bit more about yourself, and your role at Casino Cosmopol Malmo?
I was born in Addis Ababa, Ethiopia, and after high school I moved to Italy where I stayed for a year before moving on to Canada in 1987. A couple of years later, I signed up for a dealer-training course and started working at Casino ABS in Edmonton, Alberta. It started out as the perfect part-time job while studying at the university. Little did I know then that it would turn out to be a career of over 30 years and still counting.
Image: Yared Gabretensaye, General Manager, Casino Cosmopol
With a few years' experience from casinos in Edmonton and Vancouver, I decided to work in casinos on board cruise ships for a short period of time. That short while lasted well over eight years, starting out in the Caribbean and eventually to many other continents. In addition to the work experience, I learnt a lot about different cultures and built a network with people from all over the world.
In 2001, I left the cruise ships and moved to Sweden, where I have lived with my wife and our two children for the last 22 years. Currently I am the general manager at Casino Cosmopol in Malmo and also serve as vice president of table games reaching across all three properties in Sweden.
How was 2022 for Casino Cosmopol Malmo and how is 2023 so far?
2022 was the first full year of operation since the pandemic. Prior to that, all of our properties were closed for business between March 2020 and July 2021. I would describe 2022 as the year of recovery and re-stabilization. We lost a lot of experienced staff during the pandemic and therefore we had to recruit and train new colleagues while struggling to meet the staffing needs for day-to-day operations.
We still had Covid-related restrictions and extra measures in place during the first couple of months in 2022. That was also a time of trials and adjustments to a new organization launched post-pandemic. All operational staff and managers had to acquire new skills while some administrative positions were centralized or mostly working from home.
Creating a multi-competent work force proved to be a success. Most of the staff appreciate the possibility of working in several positions during a single shift. We have also observed that there is a greater sense of camaraderie and teamwork, since more people understand the purpose and function of the various positions.
Another major post-pandemic change was the adjustment of our opening hours, making our casinos one-shift operations. Our casino in Malmo went from 15-hour days to 10-hour days during the weekdays and 12 hours on the weekends.
2023 started with a significant decline in the numberof visitors to our casino. Over 50 percent of total visits fall on Fridays and Saturdays, while the rest of the week is much quieter. With spring and summer ahead, we hope to see a positive change in this trend.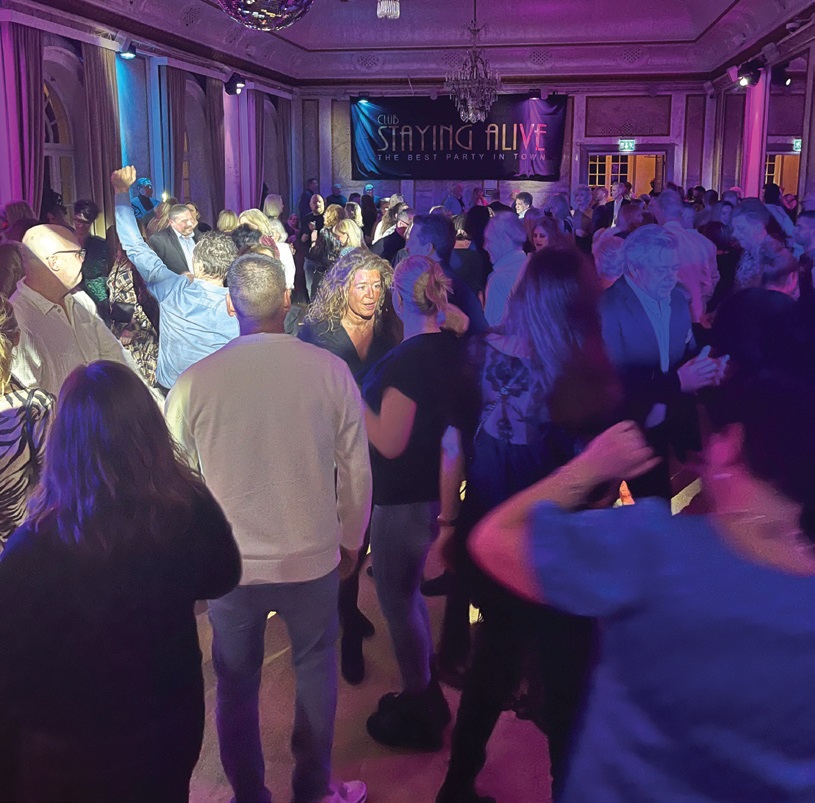 In the years ahead, we are committed to improve the customer experience. We aim to achieve this by offering a good mix of casino games, the best service we can provide our guests and focusing on responsible gaming.
What developments at Casino Cosmopol Malmo over the next year or so excite you most?
I would say the introduction of cashless solutions. Sweden is on the verge of becoming a cashless society with most financial transactions currently conducted digitally. With a cashless system we will be able to provide faster and better service that meets the expectations of our guests. In addition, it will improve our ability to comply with regulatory demands, and to reduce operational costs related to administration and storage of currency.
Unfortunately, we haven't found tailor-made cashless solutions yet but our IT experts are working together with our business partners and suppliers to address the issue.
Environmental concerns are always an important factor in the present day. How has Casino Cosmopol Malmo contributed to lowering its carbon footprint in its operations?
Environmental sustainability is an important pillar that is a part of our core strategy. As part of the state-owned Svenska Spel group, we are committed to contribute to the short- and long-term environmental goals outlined by our corporate headquarters. To that end, Svenska Spel strives to contribute to the United Nations sustainability development goals number 12 and 13 in Agenda 2030. More details on this can be found in our annual report but to give an idea of what we focus on locally, I will list some examples below.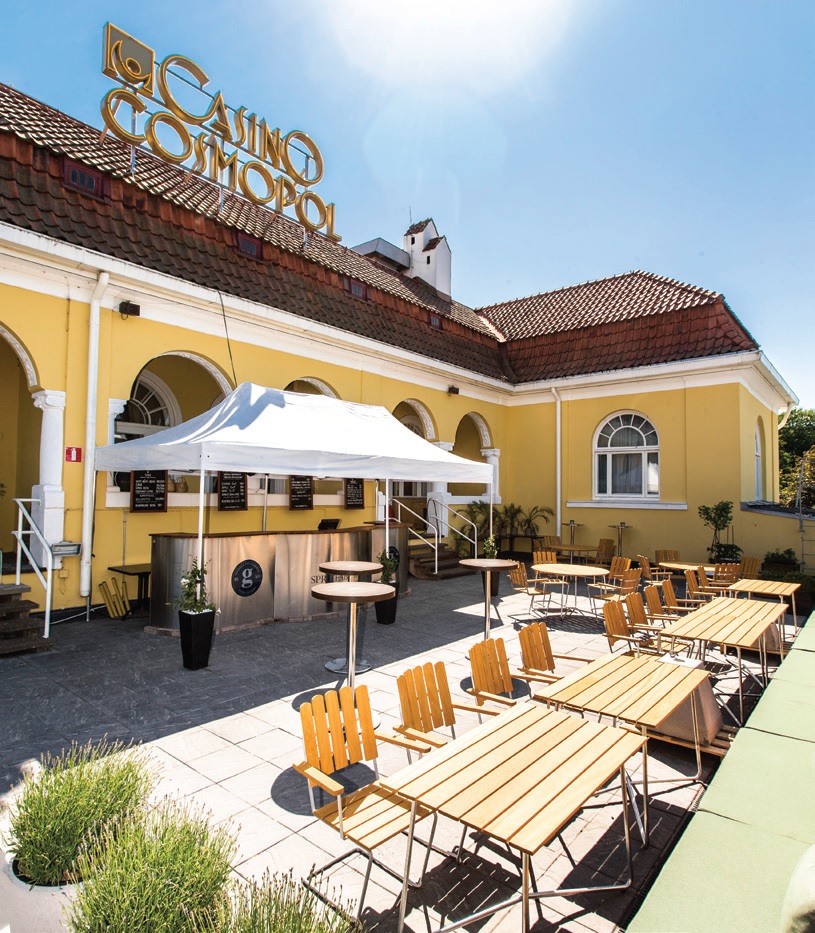 Activities that contribute to lower the carbon footprint in our local operations in Malmö include …
• Switching to green electricity produced from resources such as solar and wind.
• Reducing the interval of deliveries of goods to the casino as well as recycling and waste removal from the casino.
• Our lighting system was upgraded to LED to reduce our daily consumption of electricity.
• We implemented sorting stations in all staff areas, and removed unsorted waste baskets from offices and hallways.
• We terminated the use of plastic and paper cups.
• We installed motion detectors and timers to control lighting throughout the property.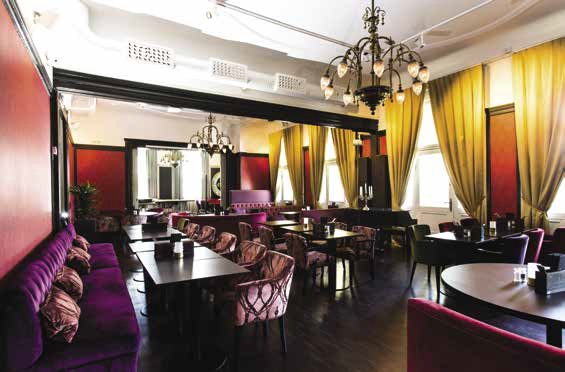 Extraordinary. You also have an impressive bar area, good quality food and high-quality customer service. Is the combined sum greater than the individual parts?
I believe the combined sum is greater than the individual parts. An impressive bar area will soon lose its charm if the service is not good and tasteless food will remain tasteless even when served professionally.
What aspects of your role do you find most satisfying?
What I find most satisfying is the collective work we do to achieve our goals on responsible gaming. I am proud of the work that our responsible-gaming ambassadors do on the gaming floor, talking to the guests and providing relevant information. Behind the scenes, our parent company sponsors independent research on responsible gaming, conducted by a professor at the University of Lund. In a world where most companies are focused on profit margins, I pride myself to be a part of an organisation that puts social responsibility ahead of economic profit. It gives me a reason to sleep well at night.
In your career, what would you consider to be the highlights up to now?
One thing that sticks out is a joint task I had the pleasure of working on together with Jeroen Bosman from Holland Casino. In 2006 we were asked by the European Casino Association to organize the European Dealer Championship to promote the skills and abilities of professional casino workers in Europe. We launched the first event in Torrequebrada, Spain, in 2007 and continued organizing the annual event for the coming nine years in various member countries. I am proud to see that the championship is still relevant today, growing in size and popularity.
Do you provide online games to your guests, and website visitors?
Unfortunately, our license does not permit us to provide online games currently.
How many slots do you have in the casino in total and what is your replacement cycle on updating the range of machines during the course of the year?
In Malmo we have around 245 slots and, on average, we replace 10 percent of the machines each year. In addition to that, we convert the games on some slot machines, if the current games are not popular amongst our guests.
How has the introduction of electronic roulette and blackjack terminals been received by your patrons?
In Malmö our electronic tables games have become a good complement to live tables. Not quite as popular as the live roulette tables but a very good alternative, especially for those who wish to play with lower minimum bets.
How large a part of the all-round package does entertainment play in the successful operation of the Casino Cosmopol Malmo venue?
Our goal is to establish the casino as an entertainment option rather than a gambling hall. As such, food and beverage, and entertainment offerings are of great importance. In recent years, we have shifted more towards partnership with external event organizers rather than planning our own events. It has been a successful model to work with and we plan to continue.
What kind of acts perform at Casino Cosmopol Malmo? Are the performers local or national or even international?
I would say that most of the acts that have performed here are local. However, over the past 20 years we have had many national and international acts, including stand-up comedians and jazz artists.
Does the casino provide patrons with poker tournaments?
We provide smaller poker tournaments three times a week throughout the year. In addition to that, we have super weekend tournaments once every three months and two bigger tournaments each year, including our signature tournament, the Malmö Open, at the end of the summer season.
Does the casino have a players' club? Please tell our readers how you have it structured to help and benefit your casino players.
We do have club membership that entitles our members to certain benefits in our restaurants and events. We also have a news bulletin exclusive to club members, providing them with the latest news on new products and other relevant information. There are no tier levels, point systems or any other added incentives to the membership.
Finally, when you are not at work, how do you relax?
I enjoy watching sports on my free time and I play amateur football a couple of times a week. Other favorites are taking long walks with the family dog, listening to podcasts and spending time with the family.
*** This exclusive interview was original published in March 2023 in Casino Life Magazine Issue 157***