The Cosmopolitan of Las Vegas is back from the brink and roaring louder than ever. By David McKee
When you consider Vegas success stories, few are more improbable than The Cosmopolitan of Las Vegas. Conceived during the boom years leading up to the Great Recession, it suffered its first reversal of fortune when its entrepreneur, Ian Bruce Eichner, had to withdraw, having no equity in the project other than the land itself, an eight-acre parcel squeezed tightly around the Jockey Club timeshare complex. The project — and its unpromising location — fell into the hands of Deutsche Bank, which founds itself in the unlikely role of casino developer. It was a costly task for the bank: $4 billion worth of casino resort … and not just any resort. Where most Vegas casinos sprawl, The Cosmopolitan (as it quickly became known) was shoehorned into such a tiny footprint that gambling, restaurant and entertainment floors had to be stacked one atop the other. Condominiums were dropped from the business plan — as was a second-floor casino. (Now that would have been a break with tradition.)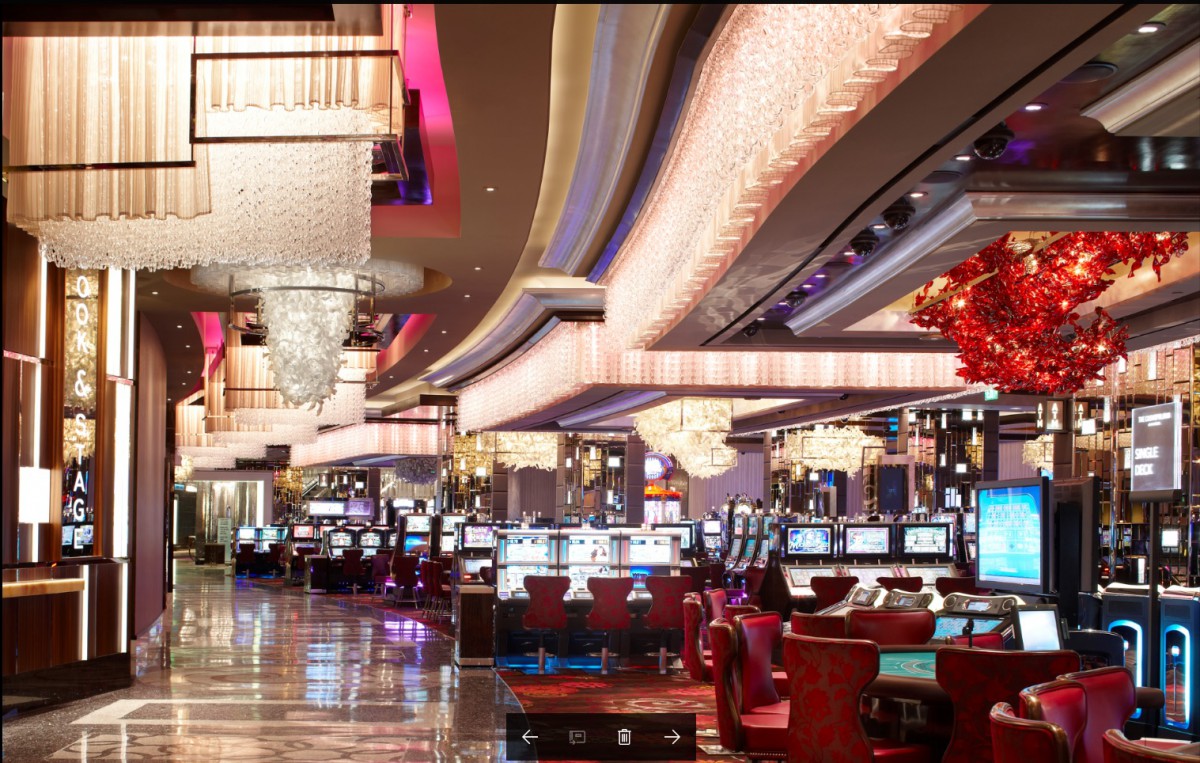 This made for some ingenious design innovations, like the multi-storey Chandelier Bar. But it also meant some early trial and error with the tortuously configured casino floor. From the moment The Cosmopolitan opened in December 2010, with Las Vegas still in the grip of a recessionary income, the casino-resort presented a topsy-turvy financial picture: hotel rooms and restaurants were driving The Cosmopolitan's revenue performance, with gaming bringing up a distant rear. This remained a characteristic of the Deutsche Bank era and then- CEO John Unwin was much faulted for the casino's underwhelming performance. Some of the major names in the hotel and gaming businesses sniffed around The Cosmopolitan as a potential acquisition but rescue did not emerge until May 2014, when Blackstone Group persuaded Deutsche Bank to take a $2.3 billion haircut on the property and the deal was done.
With most of its debt burden (and interest load) removed, The Cosmopolitan began to show — not surprisingly — a profit. Credit also went to new CEO Bill McBeath, who is credited with making The Cosmopolitan a place to gamble, not just to get a good meal. He's also been more willing to experiment with the entertainment and amenity offerings. Not everything has worked but the effort has been appreciated.
To gain further insight into The Cosmopolitan of Las Vegas (the lengthy name is a sop to the copyright-sensitive owners of Cosmopolitan magazine) I talked to the Senior Vice President of Resort Operations Simon Pettigrew. The transplanted Englishman is a 26-year veteran of the Four Seasons chain who joined The Cosmopolitan in 2013.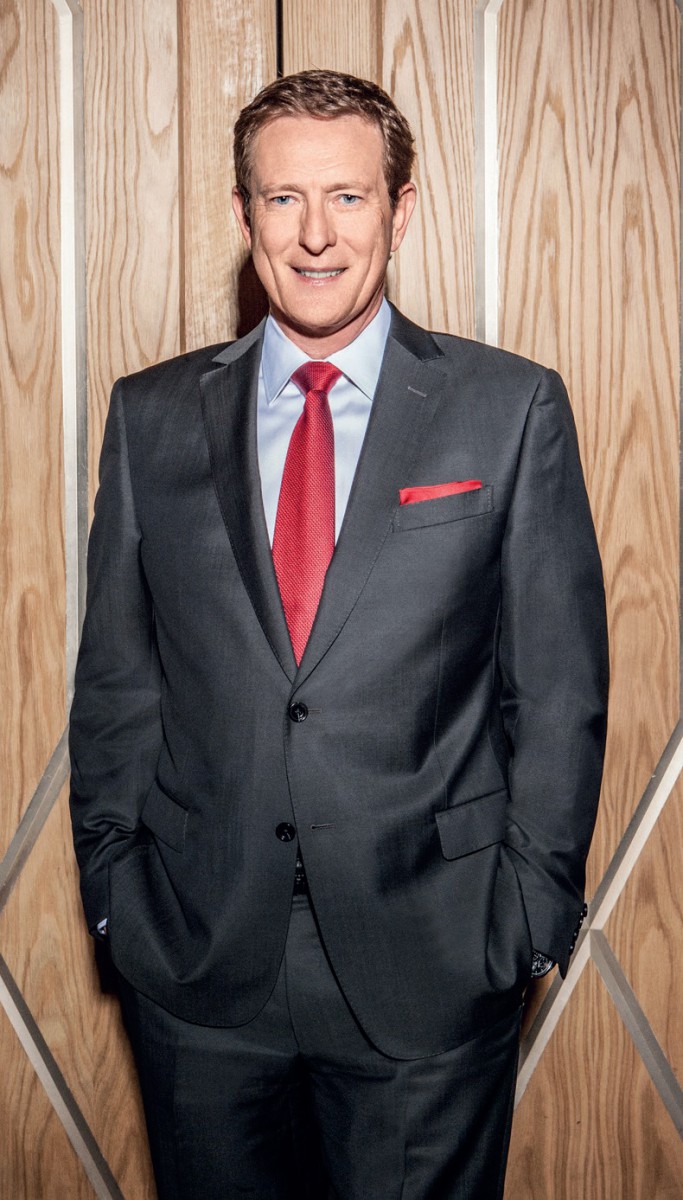 Please tell our readers about yourself and your role at The Cosmopolitan.
I'm from the United Kingdom. I grew up in a tiny little village of 3,000 people — Newnham, Gloucestershire — so that's less people in my village than Costars at The Cosmopolitan. I left for the U.S. about 30 years ago and spent 26 years at Four Seasons, working at 11 different locations. And then I got the Las Vegas call. So I started with The Cosmopolitan four years ago. In my current role I'm senior vice president of resort operations. I work with 4,000 Costars in food and beverage to deliver world-class service to our guests A little bit about the property: we're 3,026 rooms and 200,000 square feet of meeting space, a spa with 32 treatment rooms, three pools and 22 restaurants. So I'm keeping busy every day, working with the team taking care of our guests. The most exciting thing about The Cosmopolitan and working here is the great reputation for quality and the diversity of the offerings. It's certainly the place to be in Las Vegas.
You've served under two different ownerships. How would you say the style of management has changed over the years?
I'm in a different role today than I was back then, so I can speak more about the current than the past. If you look at the things we've changed to unlock the potential in the property, it's been a super-exciting two years. Blackstone have been unbelievable owners. The investment that they've put into the building and the guest experience that we've been able to embellish with some of the new offerings — high-limit slots, high-end gaming, Momofuku — it's just an exciting time to be part of The Cosmopolitan.
How much difference does it make not having such a big debt overhang on the property?
[laughs] Well, not having debt is always a good thing in business. We're just fortunate to have Blackstone as owners and if you look at the financial trajectory of the property, there's been positive strides over the last two years.
How does working at The Cosmopolitan compare to working at the Four Seasons?
Four Seasons is a great company. They're certainly up there as one of the top luxury operators in the world: over a hundred hotels across the world. But it is a corporation at the end of the day and you're working with lots of different owners and stakeholders. The great thing about The Cosmopolitan is the president of the company is 25 yards away from me. If we've got something we need to talk about and make a decision, we can do that very swiftly. So we're able to be a lot more nimble as a result of being an independent. Again, having the support of Blackstone makes our ability to be nimble that much greater.
What cutting-edge gaming or entertainment features might one find at The Cosmopolitan?
The slot customer is where technology comes in the greatest. We've got a system on the casino floor called Fast Pace. The jackpot paperwork process typically takes about 10 minutes and this cuts it to about 10 seconds. So if you won a jackpot you're able to process that much faster. You actually do that on the machine itself, so it becomes a very great competitive advantage.
Do you plan to install skill-based slots in the near future?
It's interesting. Listening to Kevin Sweet, who's our VP of slot operations, he's quite enthused about skill-based slots, so we're always evaluating what's going on. Kevin is very aware, in touch with what's moving in the marketplace. So he's keeping an eye on skill-based slots.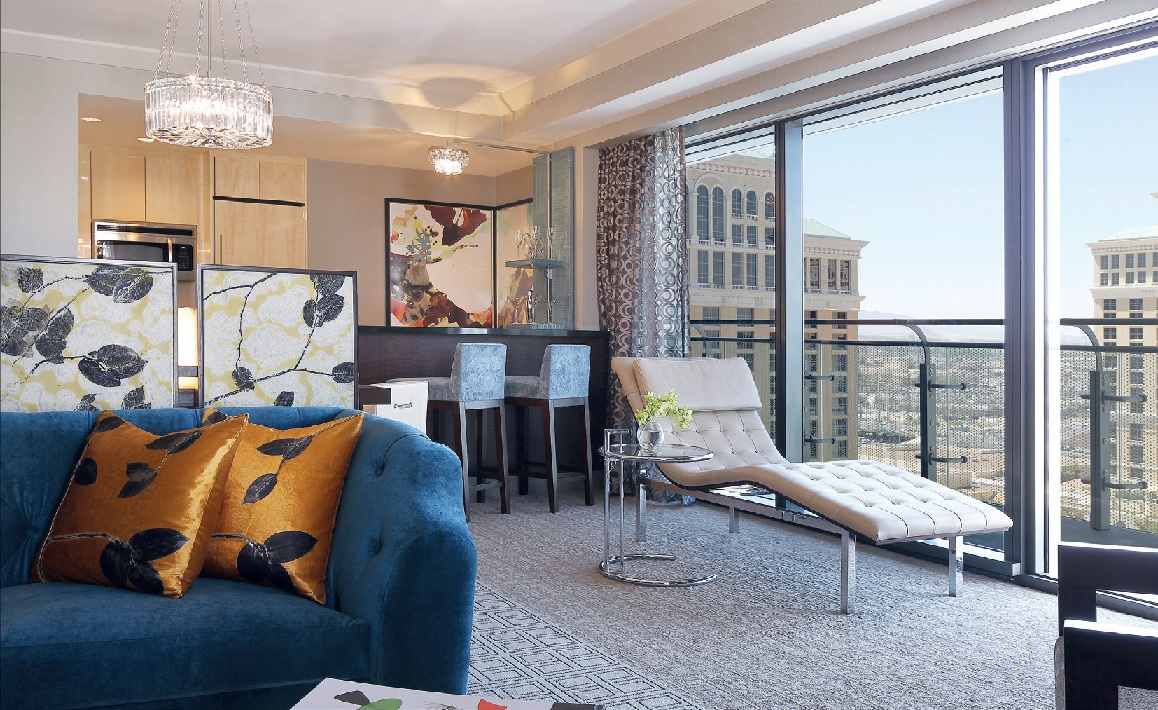 Caesars Entertainment was in the news this week for having taken 21 skill-based slots off their gaming floors because they weren't making their nut. Could that influence the Cosmopolitan's decision?
Honestly, each decision you make with the best of intentions, the best information available. In any gaming offering there's some things you're going to try and if it works, great, you're going to build on that and if it doesn't you've got to reassess and change it. You've seen that over the years: a the slot floor constantly evolving, with things that are working, things that are not working, trying new things. One of the things that is exciting about a slot floor is those new games and innovations. But not all of them work, inevitably.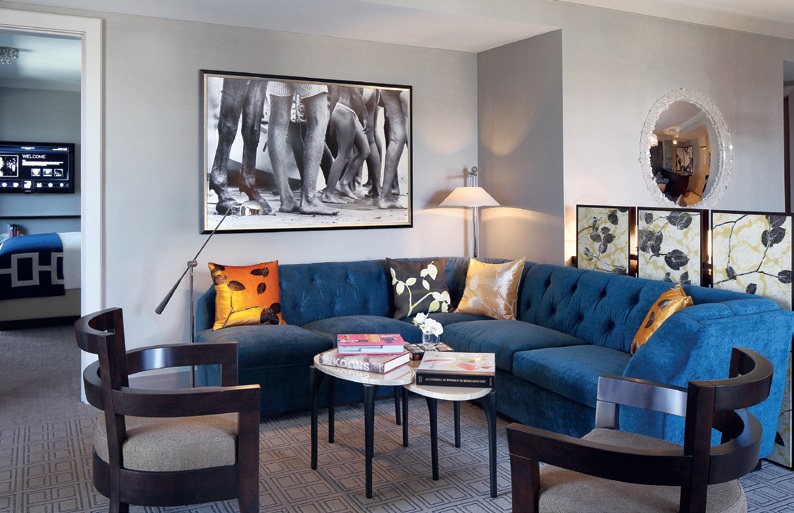 What determines your mix of slot machines, both in repertory and denomination?
It's a living organism. It's always changing. We want to make sure we have something for everybody, so some of those old standards — Pinball, that'd be a good example — we keep around because there's always going to be a callout for them. But we reinvest in new ones and are keeping our ear to the ground, hearing what customers are saying and reacting to that.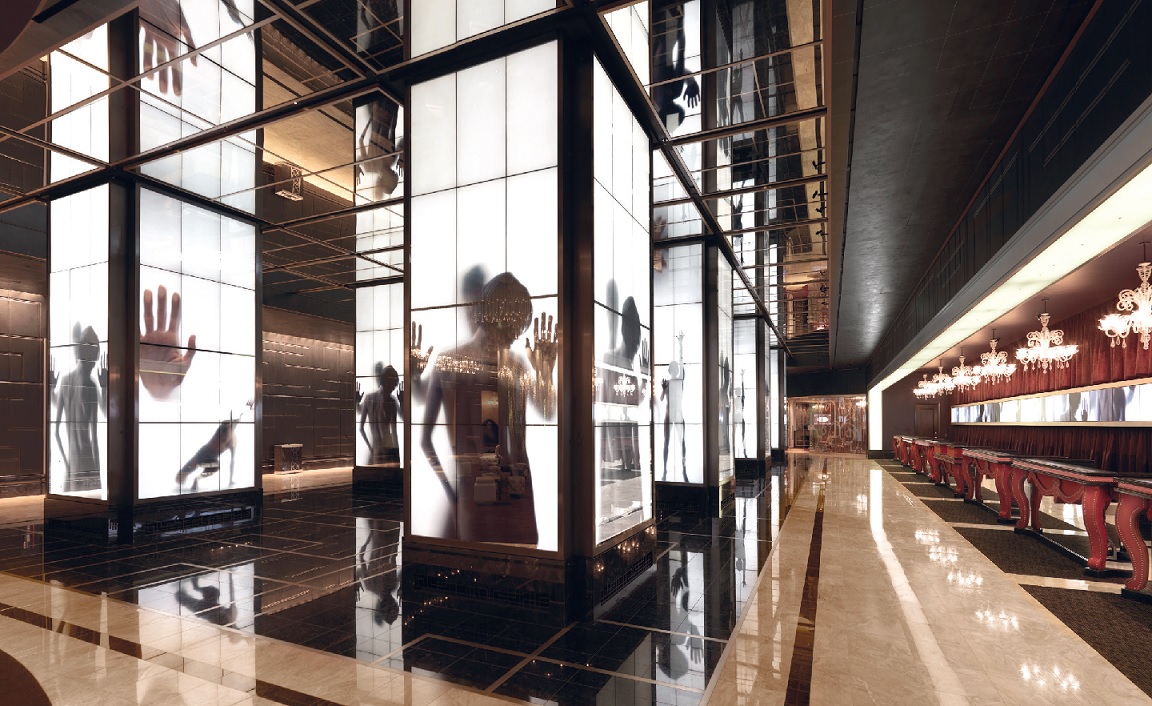 How did site restrictions affect The Cosmopolitan's design and have any perceived liabilities turned out to be assets?
Obviously, it's before my time but we live and breathe these things each day. We're built on a little more than eight acres, so we've got a very small footprint to base our operations on. What that lends to is a stacking effect, so opposed to a traditional casino where things are very much spread out, our stacking effect puts all of our restaurants right on top of our main gaming floor, so it's very easy to navigate. Because of that density it changes the energy level in the building. We get much more of a Manhattan vibe because of that stacked nature and that leads to a lot of the energy that we see on the casino floor and the restaurant floor.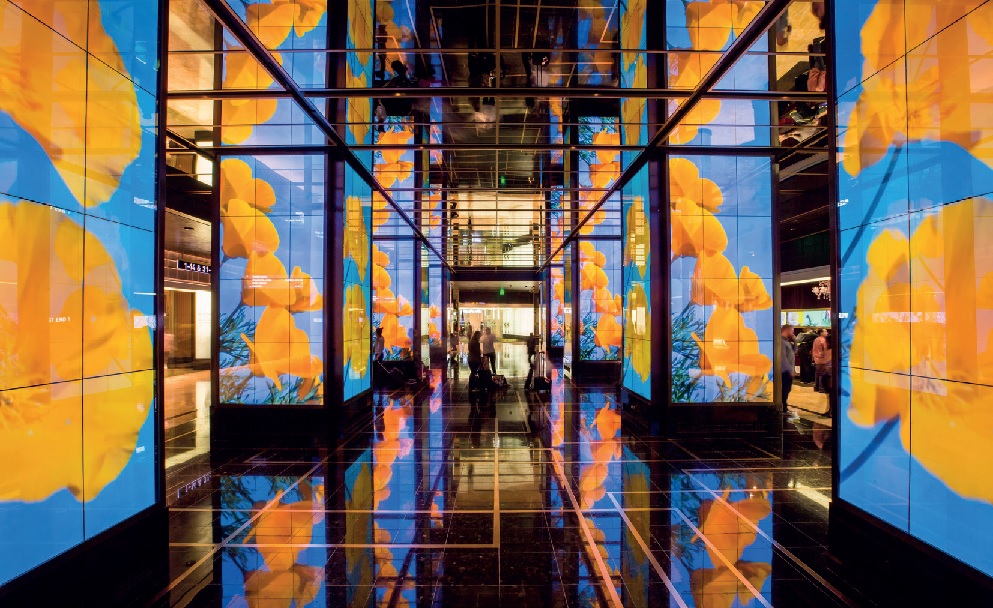 In what ways is The Cosmopolitan unique among Las Vegas casinos?
Wow. One of the biggest physical differences is the terraces. We were originally designed as a condominium hotel, so that indoor-outdoor living was a major part of that experience. Now, as the property evolved we've been able to harness the energy and the positive experience of the terraces. You can sit on the terrace, look at the beautiful views, look at the cityscape that we're blessed with and do that outside, so it's a considerable advantage that really sets us apart. Nobody else has that.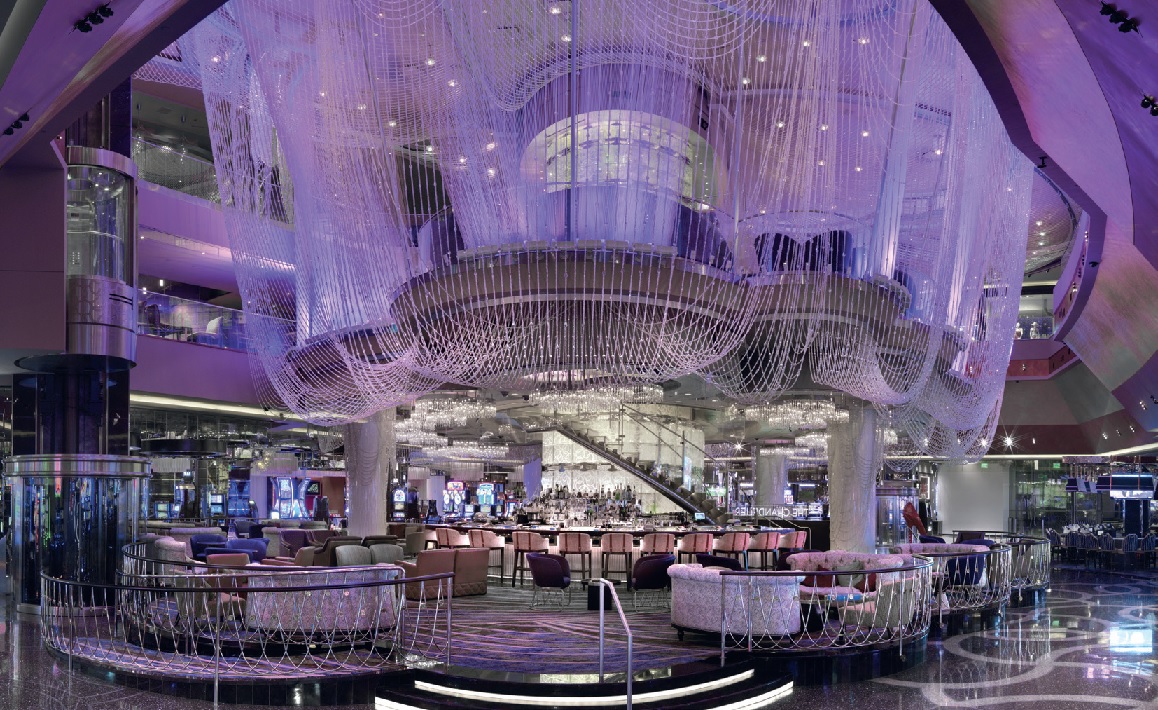 The condo plan got dropped. What advantage is there in being able to market all those rooms as hotel product?
If you look at our entire building, the guest experience is second to none. It allows us to move from peak to peak, from a business perspective — the high demand in the destination. All the rooms are occupied. We run one of the highest occupancies in the city, which again creates a tremendous amount of energy throughout the building. It's a competitive advantage.
Is it possible for the building, going forward, to have reconfigurations to expand either the gaming or the entertainment floor space?
Well, we'd love it if Bellagio would sell us the entire property next door. Just kidding. Honestly, we're a little bit landlocked in terms of the space we have but what we've done is we've grown in a vertical fashion. We've got four floors of boulevard penthouses, which is from floors 71 to 75 on the Boulevard Tower. So we've 21 completely unique penthouses which we offer to our highest-end gaming customers. And in addition, we've added private gaming on the 71st floor, which we call The Reserve.
How important has your location proven?
We're blessed with being right at the 50-yard line of the Las Vegas Strip. There's nowhere more powerful a destination than Las Vegas and for us to be in the heart of the action is tremendously powerful. So I would say it's been one of the major contributors to our success.
Has the introduction of paid parking generated any pushback from customers?
With new initiatives transition is not always easy. But we've taken a very different approach from the competition. All of the competition [Caesars, MGM Resorts] went to a paid-parking model and they contracted out their employees, so they then had a third party as the first face of welcome to their property. We looked at that after they went live a year-plus ago and said, 'We're going to do it in a different way and we're going to retain all of those Costars to be our own.' So all the guys who valet-park your car or who are managing the car park, they work for The Cosmopolitan, which created new jobs in the marketplace.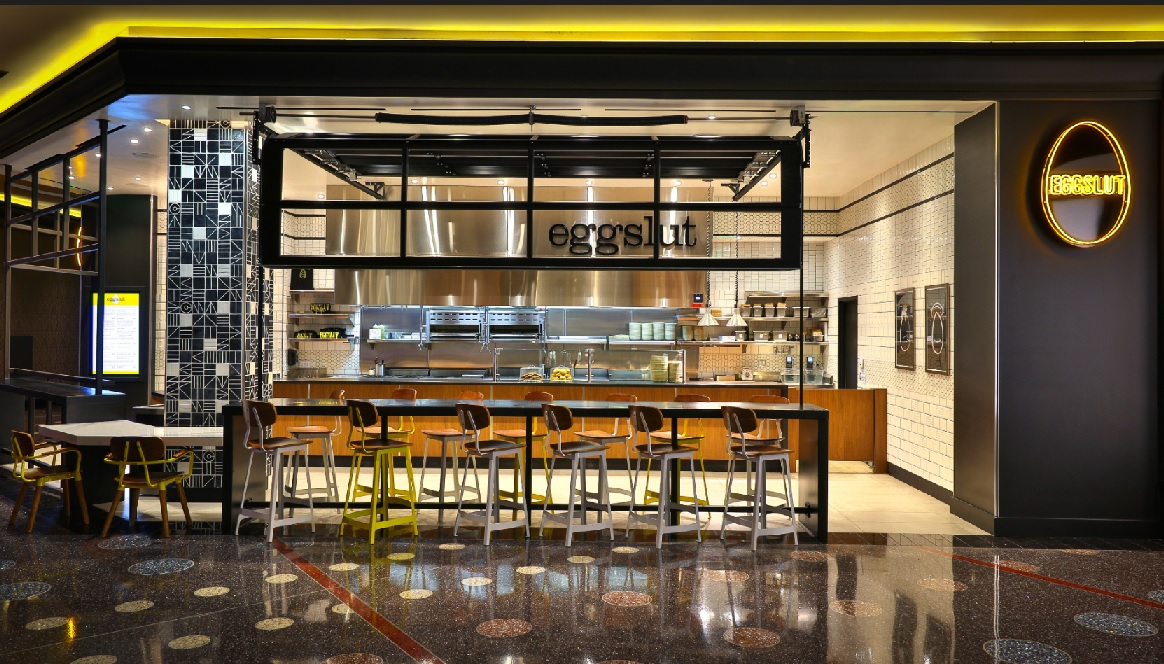 Food and beverage have been strong performers for The Cosmopolitan since Day One. Who are some of the standouts on your restaurant row?
We're proud of each and every one. We've got 22 restaurants and we're super-proud of each one that's been here since Day One and then the new ones that we've added. Concepts that we've added in the last year form our biggest talking points because they're new additions, so: Momofuku, which is a David Chang restaurant, his first West Coast venture; right next door to that is Milk Bar, which is Christina Tosi, who was Pastry Chef of the Year for James Beard last year — again, her first West Coast venture; we've added Zuma, which is contemporary, world-class Japanese cuisine … boy, the list keeps going on and on. Beauty & Essex, part of the Tao Group and a New York concept which is getting rave reviews since it opened in May of last year. And then our newest venture is Blue Ribbon, which opened on the 8th June, which is really an American bistro. We've got the more casual concepts like Eggslut, which is fast becoming an iconic, legendary Las Vegas staple, and then the Juice Standard.
Which of the original restaurants have survived? It sounds like there's been a lot of turnover.
We've still got a lot of the original collection … Scarpetta, Jaleo, Estiatorio Milos, STK, China Poblano, Holstein, Rose.Rabbit.Lie, the Wicked Spoon [buffet].
With regard to entertainment, how many facilities do you now have for hosting concerts and events?
We've got a few different offerings. The primary one is The Chelsea, which is where we do the bulk of our concerts. We've had some residency from Bruno Mars when that first opened and we continue to have a very interesting selection of artists coming through there. We have boxing in that location, we do mixed martial arts. During the summer we offer a limited amount of pool concerts. We just concluded one a couple of weeks ago, in conjunction with a radio station, which had an amazing line up of very contemporary artists. And then we also have Rose. Rabbit. Lie, where we have a five-piece band, some great torch singers, a dance troupe that comes through. And last but not least we've got Clique, and we have acoustic sessions as well.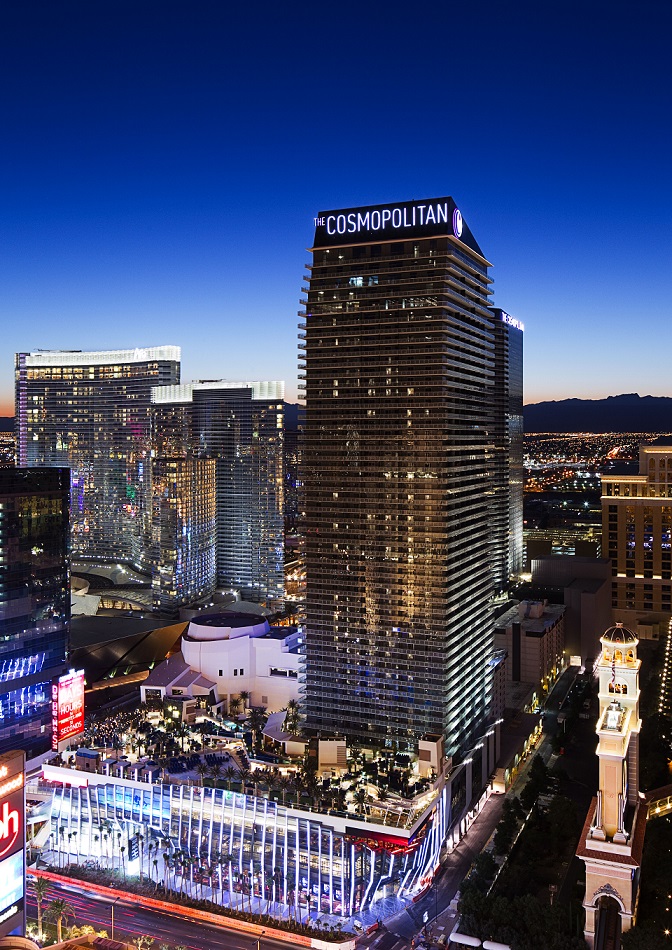 On a personal note, why is your charitable work important to you?
Just getting out there into the community and working, whether it's with Ronald McDonald House or Three Square or helping people at the Las Vegas Rescue Mission, it's important to me personally. But, from a broader scale, every year we look at all the hours that we, the company, donate to those local charities and set goals with many of the organizations. And we have some Costars who literally will do 200 hours of community service or even greater. So we find it's something that's really tied our Costar community together. It's something that we talk about a lot. It's something that we focus on a lot and we're just super happy to give back to the community.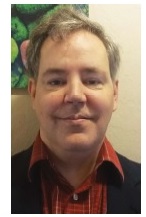 On behalf of Casino Life I thank you for taking time for this interview.
David McKee has covered the casino industry for almost 20 years and his day-to-day thoughts can be found in "Stiffs & Georges" at LasVegasAdvisor.com. For Casino Life, he has written several profiles of suppliers and operators. Other publications in which his gaming-relating writes have been found include Las Vegas CityLife, Desert Companion, Las Vegas Weekly, Casino Executive Magazine and several others. He lives in Augusta, Georgia, with his wife Jennifer and their three cats.