Glyn Thomas catches up with a very busy Simon Thomas ahead of the Hippodrome's 5th Anniversary
Back in 2012, following ICE, Peter White and I where given a guided tour of the Hippodrome site which then was a mass of scaffolding with steel girders sailing over our heads. Bedecked in site helmets and dayglo vests I, along with Peter and members of the ECA, trod carefully through the site as Simon Thomas pointed enthusiastically. "This is the pit that used to be full of water... elephants used to swim in it... acrobats would dive from the ceiling into the pool below"... "Here is where we'll have our smoking terrace..." It was hard not to catch Simon's enthusiasm, to envisage the heritage of the building and think forward to how it would be transformed. But, would the casino project be completed on time and in budget? And would it be successful? I've been back many times, of course, but ahead of the 5th Anniversary of its opening I catch up with Simon again to find out more about the UK's largest casino.
It must have been a major task to get such a big project completed on time?
It was one of the largest building transformations the West End has seen in a generation, and possibly one of the most important. In the end we renovated not only a distinguished theatre which had been home to one of the most celebrated entertainment milestones in London's history – The Talk Of The Town – but another Grade 2 listed building next door, Cranbourn Mansions, which we incorporated into the plan. Both were integrated to become a casino and entertainment venue destined to be the most popular venue of its type in UK history. No mean feat. It was singularly the most stressful time of my life, and I recall occasionally walking out of the building site thinking 'what the f*** am I doing, and then seeing the mass of people walking past and thinking, 'yes, this should work'. And beyond that I knew what a privilege it would be to bring the Hippodrome back to life. So I just knuckled down and got on with things.
You've put the heart back into an historic building that had so much fun and entertainment in its DNA but prior to your purchase had become dark and cold. Only its status as a Grade 2 listed building prevented it from being demolished by a property developer. Was it just a straight commercial decision?
This wasn't simply a business opportunity. True, it started as such, but the more I learned about the history of the building and its place within the entertainment firmament of London, the project took on another, more personal aspect. I began to realise what a privilege it was to revivify a very much down-on-its-luck entertainment palace that, through its various incarnations, had a place in the hearts of so many who had visited down the years. The Hippodrome has 60% recognition for Londoners who have either witnessed some of its landmark performances when a theatre, or strutted their stuff in more recent years when Peter Stringfellow transformed it into the country's first 'superclub'. It's a meeting point. And the majority of people who talk to me have a memory here. It's my job to create more memories and, following tradition, offer yet another unique 'Hippodrome experience'.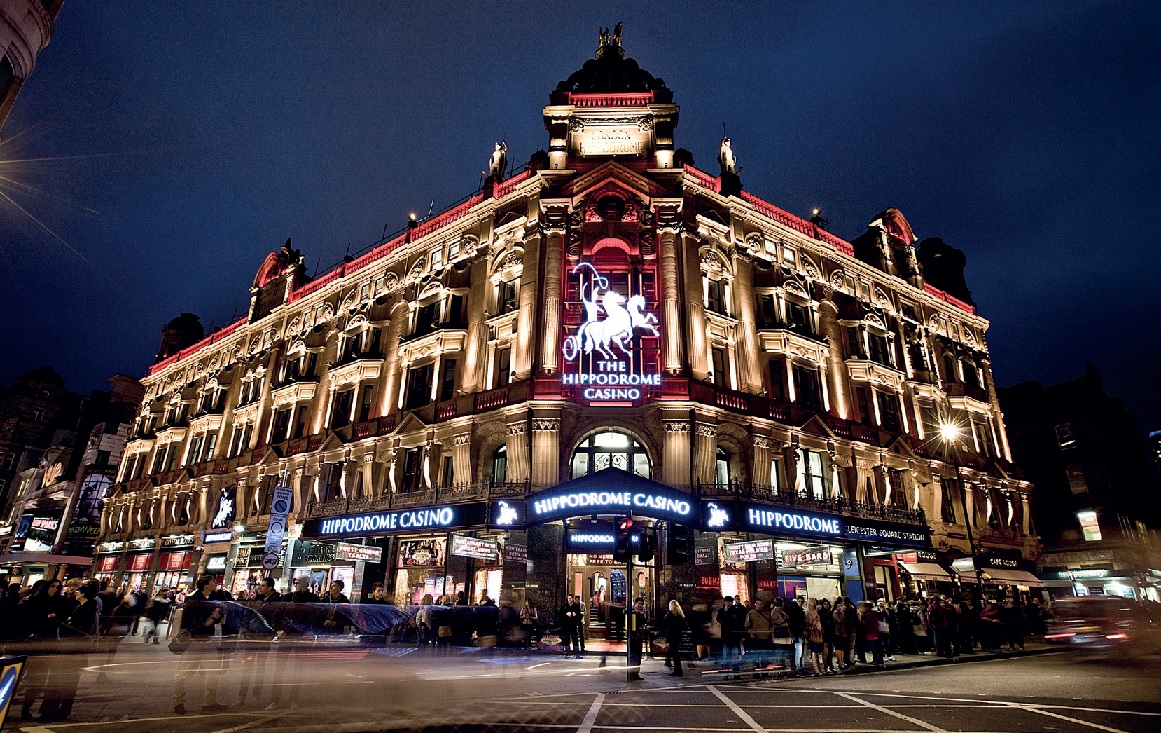 You deliver a vast array of interactive light, sound and images with the incorporation of plasma screens and the hundreds of lights and speakers that all can be adjusted via an app on your iPhone. So one can conclude that technology is an area of development that we can expect to continually evolve and be incorporated into the Hippodrome in the years ahead?
We've always described the Hippodrome - in its new incarnation as a casino - as 'a theatrical legend with a new, state-of-the-art digital core'. New technology will always drive innovation and ways of engaging different audiences. And our online offers will of course develop into new areas, alongside brand new ways of engaging customers. But at the end of the day there's nothing quite like great customer service. And a smile at the door.
How important has your location proven?
Our location is the why and the wherefore. But never underestimate the investment, the transformation, the vision and the delivery of the Hippodrome interior. But as the building is where it is - in the heart of the West End, abutting the largest Chinese community outside mainland China and on the busiest pedestrian thoroughfare in London - then I can say, hand on heart, it's the best location of any casino in Europe. Fact.
What do you see as the future growth drivers for the Hippodrome?
The decision on the triennial review will of course have great impact on all UK casinos, but to what degree is still undecided. At worst it will correct the incredible mess the UK has got itself into with FOBTs, and realistically it will allow UK casinos to have an appropriate number of slot machines. The Hippodrome's future will also benefit in stronger international partnerships and innovation, as well as a more developed casino sector in the UK, with a stronger reputation, which the NCF is working hard to achieve, able to deliver positive economic benefits to UK PLC.
What impact will the UK leaving the European Union have on recruitment in the future?
That's a good question. But too early to answer. It is clear that the powers that be recognise the issue and have already guaranteed current workers suitable rights. Let's see what comes out of the Brexit negotiations to confirm the future. At the same time Brexit has moved London from the 3rd most expensive city on the planet to the 15th which has been great for attracting more international business.
Is ultimately the rate of development (or it could also be termed evolution) on the gaming floor dependent on regulation (e.g. virtual is proving very popular with Millennials)?
Regulation is a big part, but Millennials are over-emphasised. Regulation is generally sensible, though recently some sectors have been hiding behind 'need for evidence' knowing there is no possibility of conclusive evidence and so hope to delay sensible regulation. The biggest concern on the future , which is often confused with Millennials, whose age group have actually never been big casino players, is payment methods. Cash will reduce and we need to ensure players can continue to play without feeling big brother is watching everything through electronic payments.
Virtual reality is another issue completely. It is beautiful and seductive technology, as was 3D TV and curved TV screens. No one has been able to commercialise it yet, and I cannot see that changing, particularly in venues which already give exceptional experiences that the player enjoys
Do you see any way land-based Casinos in the UK can better work with the UK Government and Gambling Commission so that UK Casinos can compete better in the years ahead with their European rivals, especially when it comes to slot machines in variety of choice, pay-out amounts, and game play technology-based interaction?
Yes. The important thing is addressing the view of regulators that the gaming industry is there to do harm, and their job is to minimise it. The reality is it is an incredible business, entertaining millions, employing huge numbers of people, delivering substantial tax revenues, particularly from international customers, and providing world class entertainment to the customer. As regulators see this, they will be more comfortable, allowing the UK Land based casino to evolve
Referred to by management as a "palace of varieties," how have you managed to balance modern technology, health and safety regulations and the latest in leisure entertainment systems and equipment whilst retaining the character of the building?
Sensitively. The Grand Casino floor within the main auditorium incorporated a magnificent spread of Chrysanthemum-style clusters which contain lighting and security features, some earthbound while others float upwards. These are a landmark feature which complement a vast space but don't detract from the historical features we reintroduced to the architect Frank Matcham's original designs. We have also brought in a wealth of high definition screens that both entertain and inform, again bringing light to important areas that could get lost in the space. Everything we do is designed to show off the building in its best light and giving the visitor the theatrical experience the Hippodrome was designed for.
Is it possible for the building, going forward, to have reconfigurations to expand either the gaming or the entertainment floor space?
Absolutely. With 75,000 sqft of space we have huge flexibility and we are forever tweaking the layout to reflect customer demand. Additionally, we recently purchased the Crystal rooms AGC on our front and have already incorporated half of it into the casino with more to follow depending on the deregulation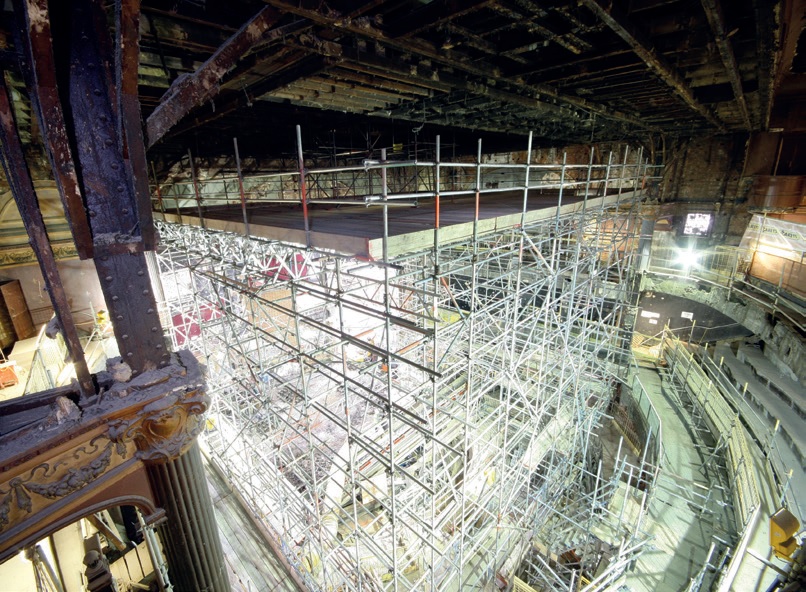 How has the entertainment events aspect of the Leisure entertainment complex developed over the last 5 years and do you see further growth in this for the Hippodrome?
It's one of the most important strings to our bow. The 180-seat cabaret theatre has been hailed as one of the most important additions to London's entertainment scene in many years. It draws in visitors who would never ordinarily visit a casino, while providing an important focus for those customers who visit more regularly. The secret is an eclectic mix of entertainment, everything from Broadway and West End stars to the likes of Dire Straits and Prince, who gave his last UK performance here.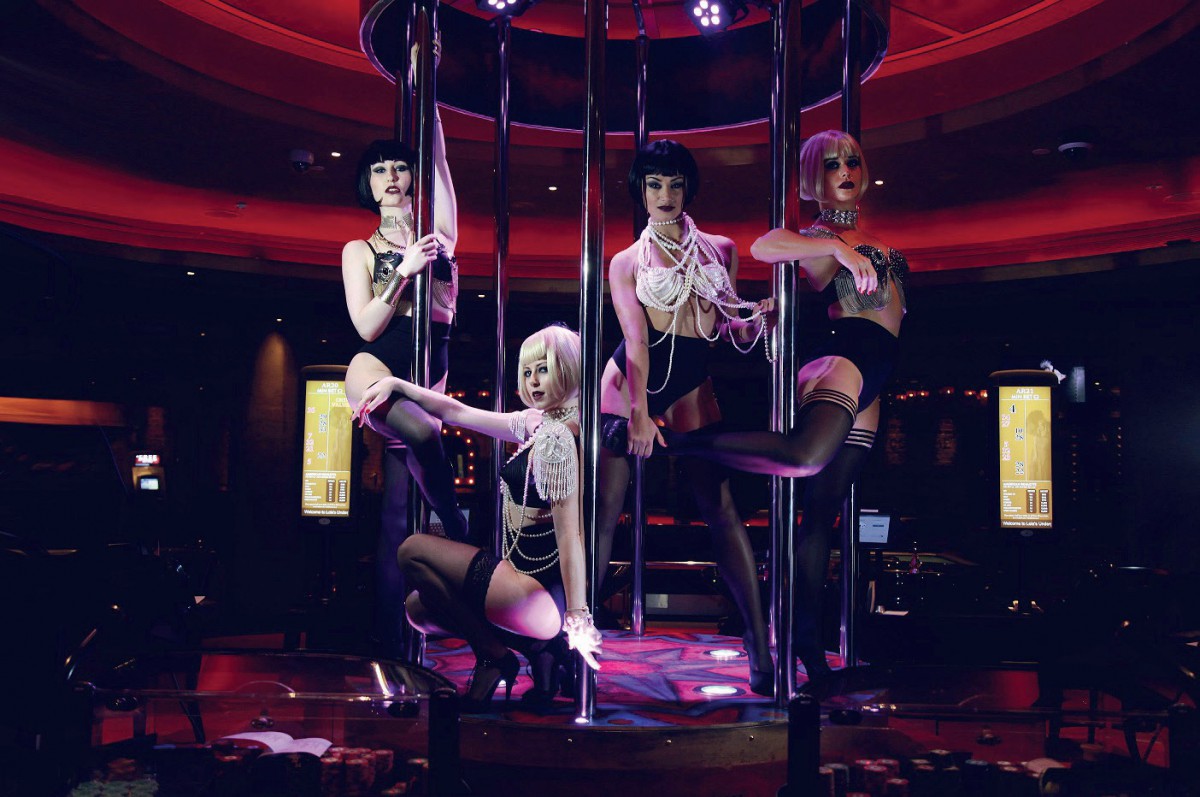 Some say a director's desk can convey a lot about their management style. For some, it's organised chaos. What's on your desk, and what will it say about your management style?
It's a case of wherever I lay my hat…I don't have a desk. And I never wanted one. I can't see what's working, and what needs to work better, if I'm stuck in an office away from the heart of the business. I work wherever there's a spare space and live out of my bag, and weight considerations mean I have to be organised. I can't imagine not being able to talk to staff, customers and partners without watching what's going on. And it's that easy access to the boss that helps me, in part, shape what we do here.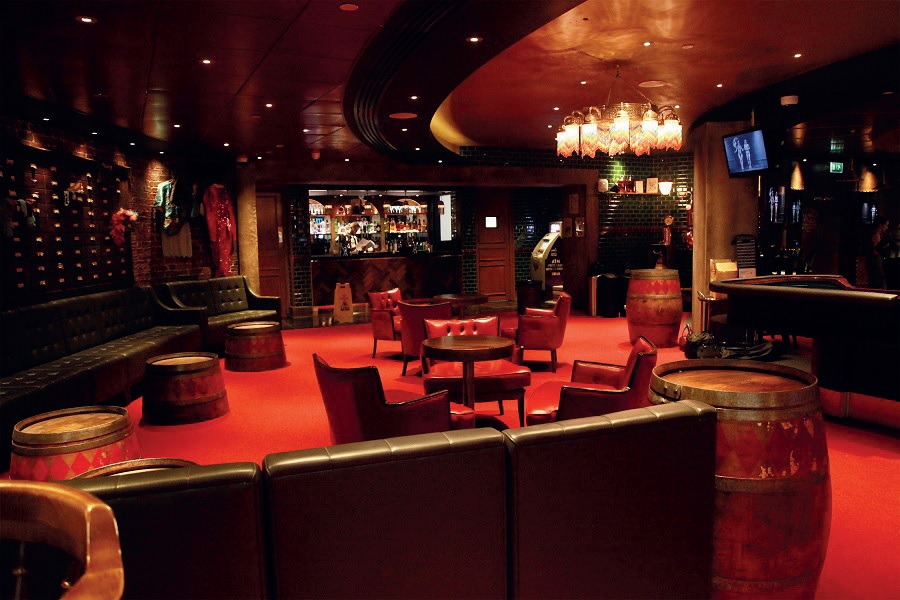 How would you feel if one of your children, when they are older, wanted to work in the family business?
I didn't immediately join my family firm myself. I could have gone straight to work with my father Jimmy, with or without a university degree. But I wanted to study and also learn how to work so I could bring something of value to the business – I went to Bristol - and my first job was at a merchant bank. I knew nothing of running a company, or being a boss. So I needed that new perspective and training, both for my own development, but also to show I was better than others going for the same job in the business. And if any of my kids want to work alongside their dad…well I can certainly guarantee them an interview.
Does the Hippodrome have a ghost?
The Hippodrome has a thousand and more memories, and people often say that if the West End had a soul, it would go straight through the Hippodrome. Echoes of amazing entertainers, musicians, dancers and impresarios are part of its history. It stands proudly alongside the other major top theatrical icons in this amazing city. But there are no ghosts. Maybe a few strong spirits behind the bar.
Do you have a favourite Football Team?
English - it has to be Leicester. It was my local team when I was growing up and recently had that David and Goliath moment which confounded all the experts.
American - We are now the most popular venue for watching the NFL in season on Sunday evenings. I follow The Chicago Bears. I was first introduced to NFL in Chicago in 1986 and it was a great experience in a fantastic sport.
Favourite Top 3 Movies?
Leon
Diners des cons
The Longest Day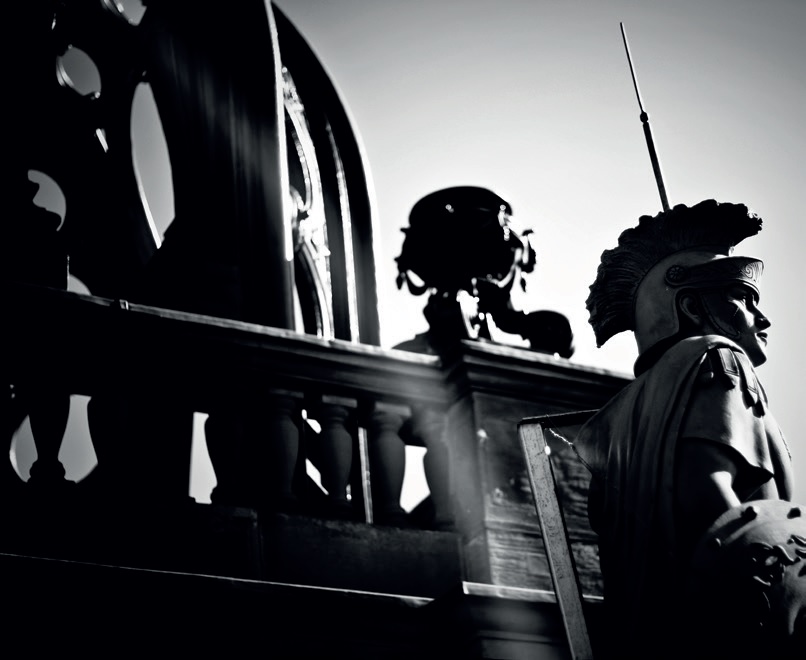 If you were not in this Industry what would you like to do if you could do anything?
Fortunately, should the Hippodrome not be there tomorrow, being CEO of the UK's biggest casino – and a father of a three - has prepared me for a variety of jobs including:
Interior designer (we've redesigned many key areas to make them work better); food taster (you don't get to own London's official top steak house without a love of food. It was one of our best decisions to serve USDA prime steak); referee (I've got one of the most talented management teams in the business and they're not afraid to fight their ground when they want to achieve something); theatre producer (the evolution of the theatre into one of the most talked about cabaret rooms in London is a phenomenal achievement); cleaner (I've got an eye for detail, and when it means picking up a dirty glasses, or rubbish on the floor, then so be it); comedian (it's not my natural metier but after a thousand or more appearances on our own cabaret stage welcoming a packed theatre of policemen, bankers, NFL fans, Chinese restaurant owners, French cabaret fans or taxi drivers among others many…I now know where the laughs lie); full time husband (that's the role I enjoy most of all, and I would love to give Fiona, my amazing wife, more of my time).
Congratulations and Happy 5th Anniversary Hippodrome!
Sponsored by