Circa owner Derek Stevens talks about the creation of his new resort. By: David McKee
Derek Stevens didn't exist, Las Vegas would have to invent him. The Detroit native, along with his brother Greg, has been building up a casino empire in the Downtown area of Las Vegas for almost 15 years. Rather than come in and trying reinvent the casino business all at once, Stevens entered quietly and observed the area, first as owner of the Golden Gate (Las Vegas' oldest extant casino), then swooping up when Fitzgerald's went bankrupt, rebirthing it as the highly popular The D (an allusion to the Stevens' home town).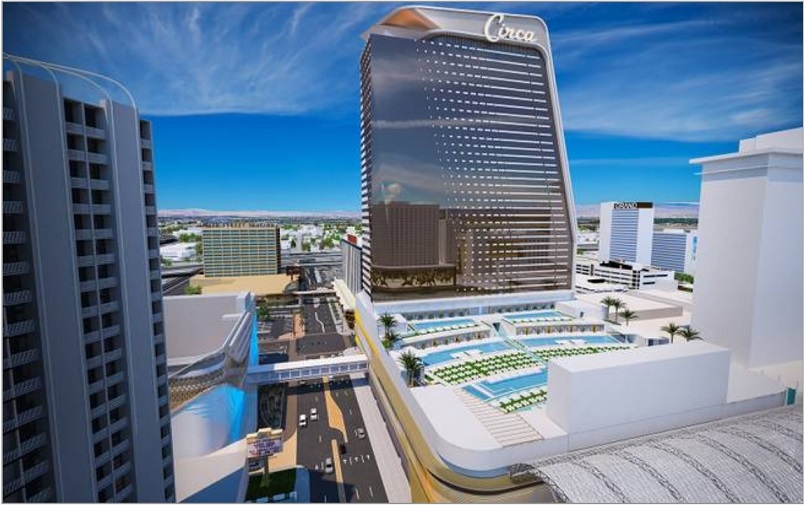 In late October, Stevens' ascent into the top ranks of Vegas casino developers is consummated with the opening of Circa, his $850 million dream project and the first new casino to open in Las Vegas since Aria in 2008. (We'll just pretend that the ill-conceived Lucky Dragon never happened).
Located at the head of Fremont Street, Circa will be distinguished by a series of jaw-dropping amenities that Stevens has carefully rolled out, bit by bit, for maximum publicity oomph. For instance, much interest already centers around the sports book, advertised as the world's largest, in a town that is mad for sports betting. The room inventory will be relatively modest, opening with 512 in December and bringing the other 265 on line later, as demand dictates. But in all other respects Stevens dreams big, including four signature bars and rooftop Stadium Swim … not to mention his pride and joy, Garage Mahal, already a cult attraction. (When's the last time somebody got excited about a parking garage? Frigging never, that's when).
If Stevens weren't enough of a Pied Piper, he garnered national headlines in early June by underwriting 1,000 free airfares to Sin City, to kick-start the newly reopened resort industry, badly battered by Covid-19. When those thousand plane rides were gobbled up in a heartbeat, Stevens subsidized a thousand more. It's a gesture typical of a mogul who never thinks small.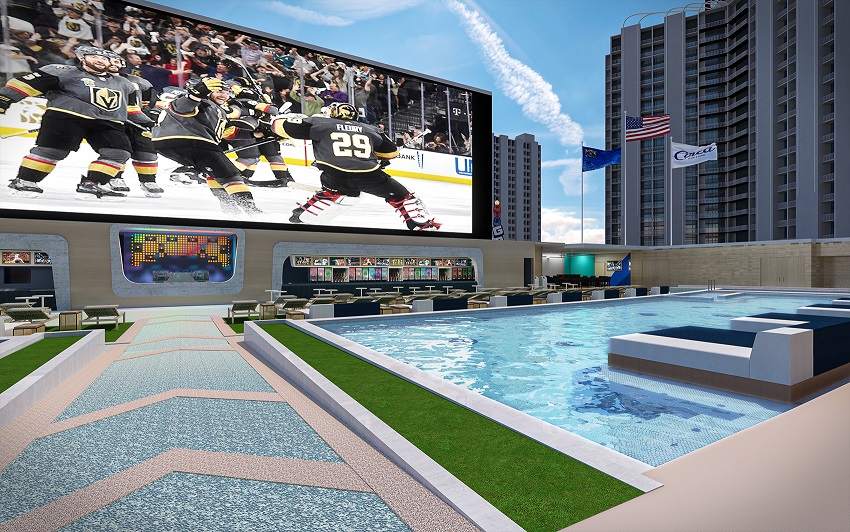 What was the inspiration behind Circa?
It was one of those things. We had invested in Downtown Las Vegas and in doing so really came to fall in love with Downtown. We had an opportunity in 2006 with the Golden Gate and found out it was really great to be a part of what was happening in Downtown Las Vegas. As part of that, we had the opportunity to expand our business into the purchase of Fitzgerald's, which we renamed The D. Then over the course of the next few years, my brother Greg and I really had an affinity towards what was developing Downtown. It was really interesting to see, not just in Las Vegas but throughout the country, more and more younger people wanted to live in Downtown areas. You began to see this revitalization happening around the country, from Detroit to Los Angeles, and we kind of saw that in many ways in Downtown Vegas, so we were at the point where we saw a great opportunity and were able to buy the Las Vegas Club, Mermaids and Glitter Gulch, and we thought this location was just going to be optimal for a new hotel-casino resort. Over the years various ideas were jotted down and we were able to put this project. We just thought it was the right location and the right project at the right time.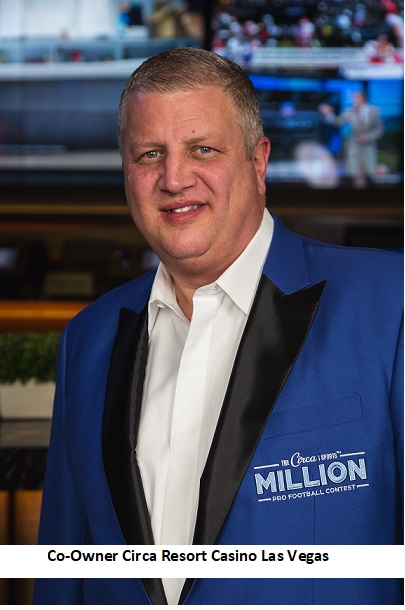 When you began, development in Las Vegas was going strong. Has the pandemic affected your confidence?
No, I can't say that that's the case. Obviously, in any development, there's always curveballs thrown at you. This is not one we were expecting. This is having a major impact on the United States and the world, and I would say that with our project that it hasn't changed the focus in any way. We're just excited about being able to open up and open a little early.
Nothing on this scale has been done Downtown in decades. Why make such a large investment in Downtown?
Myself and my team, we're very familiar with Fremont Street and we really like it. I like the area. I like the demographic and I like the project. So it was the right project at the right spot
One of your biggest draws will be the sports book. What will customers experience?
They're going to have a 'wow' experience. This is going to be the world's largest sports book, sort of a sports theater, and I think it's going to be a great draw. Whether they stay with us or stay at another location, we think the sports book's going to be one of the signature features of Circa and can bring a lot of people in the doors.
Nevada no longer has a monopoly on sports betting. How do you respond to all that external competition?
That's one way to look at it but we're looking at this a little bit differently. I've been asked this question now since [the Bradley Act] was overturned a couple of years ago. We really don't see this as cutting into Las Vegas sports wagering. We frankly think just the opposite and what I mean by that is because of other states where sports betting is now legal – whether it's Pennsylvania or New Jersey or Michigan – what we're seeing is far more coverage on television. On ESPN to Fox Sports to NBC Sports more and more programming is oriented with the sports betting market partly in mind. When previously you might have seen Sports Center and they showed Michigan versus Ohio State, now they'll show you that with a point spread, and as soon as you start seeing that people starting having opinions. So since sports betting's become legal in these other states, sports wagering in Nevada has continued to grow – and grow considerably.
What are the components of the pool deck and how will you be able to operate it year-round?
That's going to be another great, signature feature of Circa. It's a multi-tiered, outdoor aqua-theater. Stadium Swim is going to be a great place to enjoy fun in the sun during the day. It will be a great place to watch some sports and then in the evening it will be the same thing. It's a huge TV screen that we have at Stadium Swim. We have an investment in the Las Vegas Downtown Event Center and we've done a lot of block parties there, so we've actually been practicing this for about five years. We think there's a lot of incentive to get people to come together and watch sports together, so we think it's going to be good during the day and great once the sun sets. With regard to the 365 days a year, if you think about it, there are resorts in northern Michigan or in Montana or in Colorado where there's a lot of hotels that have swimming pools that are open in December and January. There's a little bit of the same concept here. We're going to be able to heat the pools, so it's really going to be made for an aprés-convention or aprés-business meeting kind of venue. Even if it's chilly in December or January we think we're going to have a great evening pool scene. We'll have a lot of content for people who want to come out and watch some sports.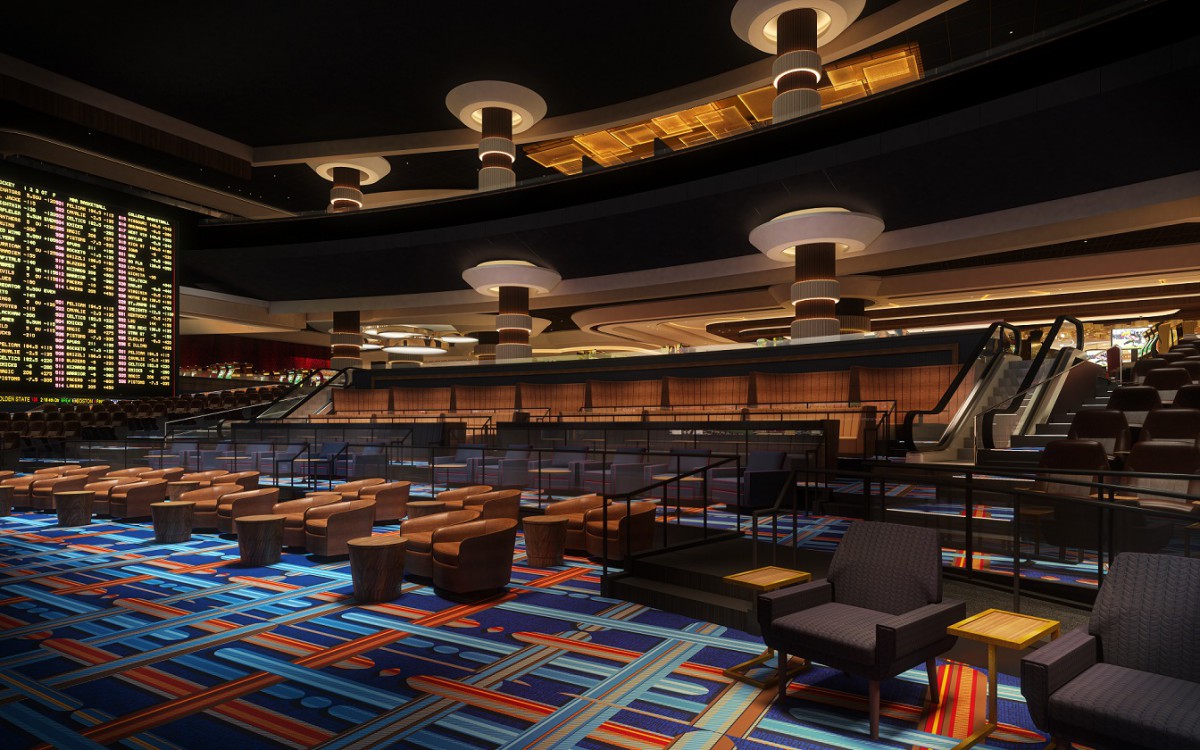 What do you consider your other signature amenities?
The rooftop Legacy Club is going to be a great destination. It's going to be a great lounge with great views of the mountains and the sunsets. And when the sun sets, you get the added pleasure of watching Las Vegas light up before your eyes. So it's going to be a great view of the Las Vegas Strip and we think that's going to be a great attraction at Circa. I'm very excited about Garage Mahal. This is the first ride-sharing transportation hub that's been designed and fully integrated into a hotel-casino resort. Ride-sharing is such a new technology that there's never been a casino in Las Vegas to have thought about it in the design process. We spent a whole lot of time thinking through it, so we think Garage Mahal's going to be a great attraction for customers. It's going to create a maximum level of ease and efficiency for Uber, for Lyft, for limos and cabs and things like that, so it's going to be so much more than a parking garage. That's why I wanted to have it named. Garage Mahal's going to be a key part of what we're developing.
Are you going to be able to bring free parking back to Downtown?
I don't know. That decision hasn't been made yet and 30 days after we open we're probably going to have to make an adjustment. If we could, we'd like to but if there's no parking spots available for customers we won't be able to, so that's going to be an operational decision that we're going to make down the road.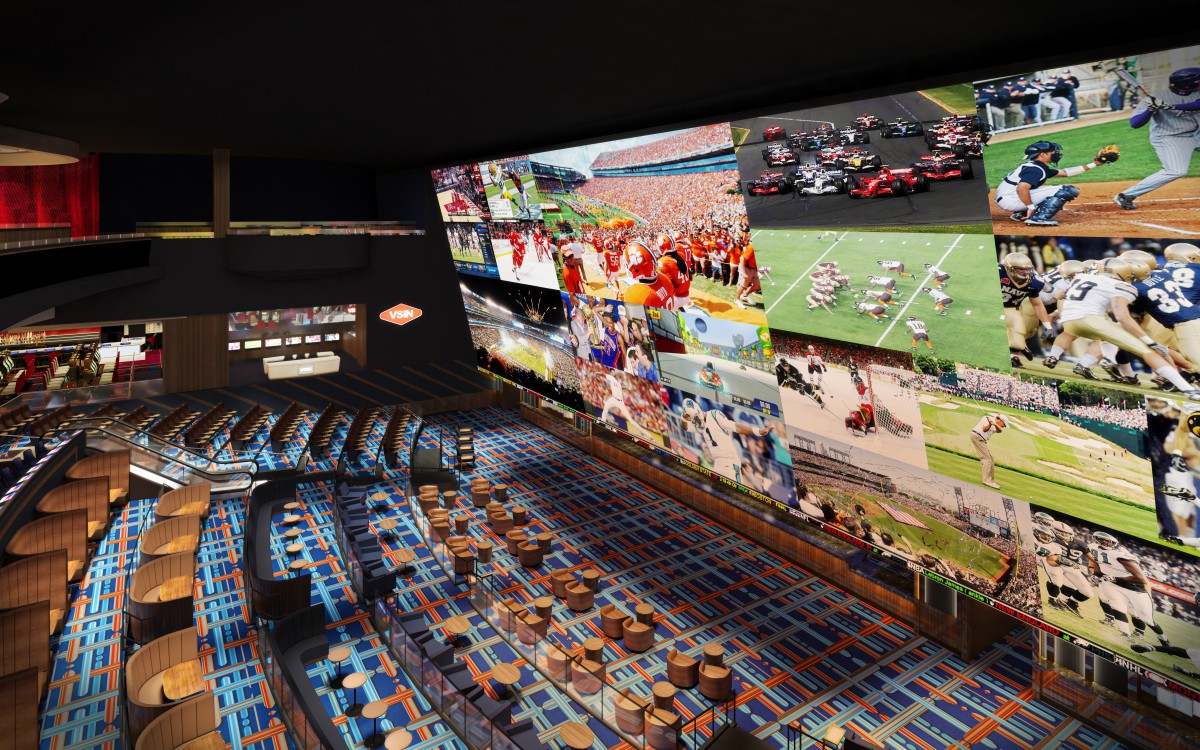 With so many attractions, will you be able to maintain social distancing?
Oh, we certainly will. We think casinos have done a great job with social distancing. Since June 4, when we reopened, all casinos had to develop a plan and come up with a plan that was approved with the Control Board, and we all did it. So we think there's some resiliency. If those regulations are in place when Circa opens, we'll certainly make adjustments.
You're getting a lot of practice right now with your other two casinos?
Absolutely. Since we reopened June 4 rules and regulations for health and safety have changed a number of times. We've adapted accordingly each time.
How much of a damper has Covid-19 put on business?
From a current-term-status situation, all of our bar-top machines are shut down and our bars are shut down. They're two of the main components of our business, so it's had a major impact. Things are changing as we speak. The governor's coming out at five o'clock today and I would expect some adjustments to be announced just in a few hours.
What motivated your decision to open the first five floors of Circa early, on October 28?
What it was we had an opportunity. During the pandemic our construction manager and general contractor came up with an idea where they could accelerate the work on those first five floors. We heard them out and we thought their idea was terrific. In a year like 2020 there's not a lot of rules that were in place, so we figured 'Let's open two months early.' That was just a situation of opportunity.
When the hotel rooms come on line the rates are going to be comparable to the best hotels on the Strip. What customer are you trying to target?
What we're seeing at The D and the Golden Gate is that there is a tremendous demand for more suites and more higher-end product. We felt a crunch from not having enough high-end product for quite a while now. It's just an extension of the product. We're going to open with 512 rooms. A number of those are going to be suites. So it's not a tremendous number of keys coming to the Vegas market. It's certainly some product that we felt wasn't available in our two hotels currently.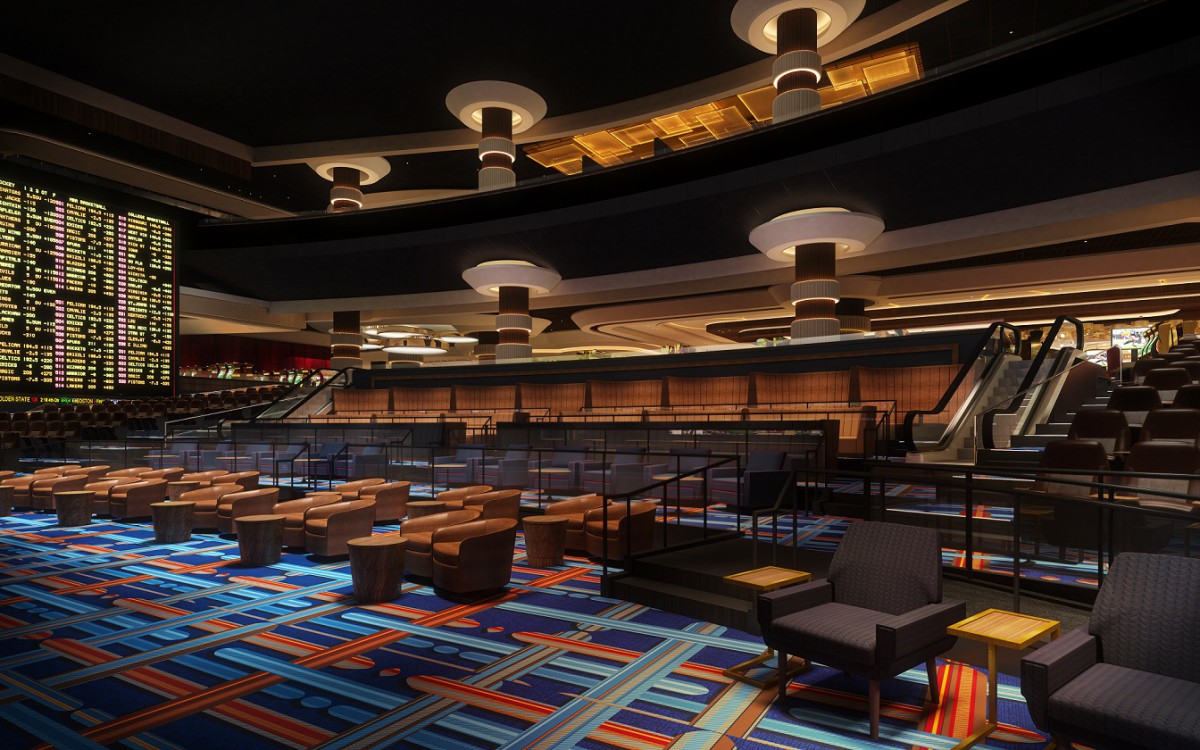 Prior to this year, revenues in Downtown had been growing month over month. How much did that figure into your planning of the kind of resort Circa is going to be?
They had a lot to do with it. We've been seeing for five, six years that the Downtown casino market has continued to grow. As that happens, you gain new customers, you meet the customers and you hear what they're looking for. The growth of Downtown had a lot to do with how we designed and structured Circa.
Going back to June, your offer of 2,000 free flights to Las Vegas was a roaring success. How did you get that brainstorm?
I'm lucky. I've got a lot of terrific people around me and we just came up with something. When we had a chance to open, when we had a date—this goes back to the end of March or early April—we thought, 'Once the governor gives us a date to reopen let's come out of the gates jumping.' We wanted to come up with something that would obviously support our hotels but support Las Vegas in general. The real kicker in this deal was that we thought we'd help support the airlines because the airline industry has just been decimated with the pandemic, and Las Vegas is very competitive for the airline industry. Las Vegas needs to have a strong and robust airline industry, so we came up with this promotion. We thought, 'This would be a cool commercial. It really helps Vegas as a whole and the airline industry.' So that's why it made a lot of sense to try and pull something like this off. One of the things we wanted to do was let everybody know 'If you want to stay at one of our hotels that'd be perfect but if you don't that's fine too, because all Las Vegas needs your help.' At The D we only have 629 rooms, so I knew people had to stay elsewhere. We just wanted to do something that benefited the whole hotel-casino industry.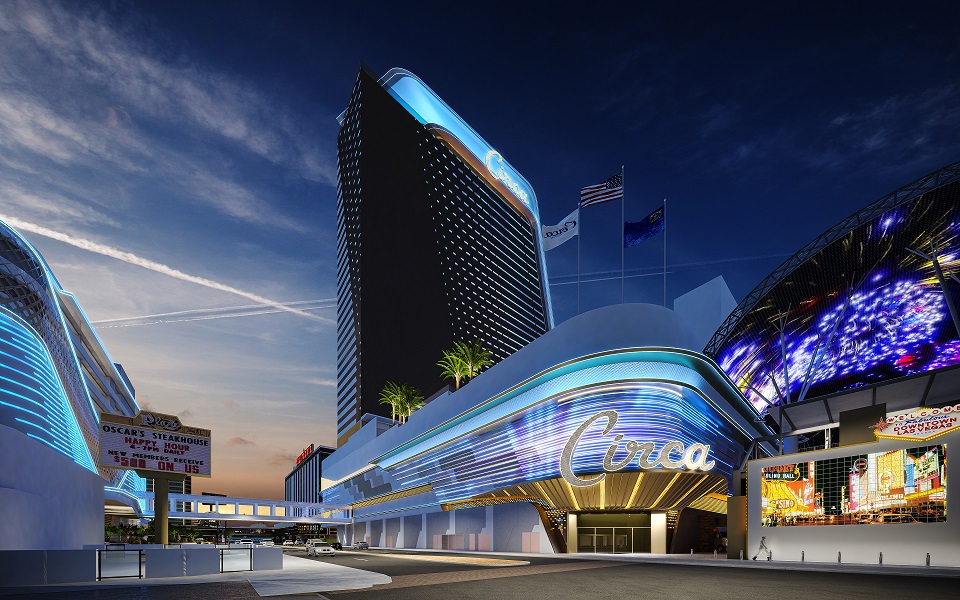 Finally, what kind of statement does Circa make about the future of Las Vegas Downtown and as a whole?
There's a lot of pent-up demand for our product. I've been coming to Vegas for a while. I remember what it was like when everybody was excited MGM Grand was going to open. I remember when Hard Rock opened, the Palms opened. I remember how excited everyone was when Bellagio opened. New casino openings are looked upon positively around the world. This is going to create some great desire to come to Las Vegas. I knew what it was like for me whenever there was a new hotel-casino opening. I'd come out, check it out, stay there, all that type of thing. I think it's going to be the same thing here because there really hasn't been much that's opened since the Great Recession of 2008-2009. There's going to be a lot of demand. A lot of people are excited to come to Vegas to see Allegiant Stadium, to see Resorts World and to see us.
Interview originally published in September 2020 Issue 141 Casino Life *