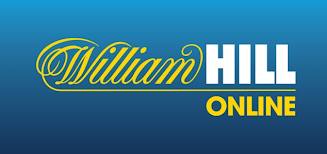 With such a huge range in online gaming sites, it can be tricky to choose the right option for you.  After all, how can you really distinguish one from another?  Here are a few things to look out for below if you're shopping around for the right option.
Perhaps the most crucial factor is the range of games on offer.  This is critical to your enjoyment and after all, having fun is what is most likely to keep you playing.  Make sure that there is a wide variety of options, not just the casino classics such as blackjack ant it d roulette.  Keep an eye out for high-quality slots, a selection of poker tournaments and even some retro arcade games to keep you entertained.  A quick test of quality is how long it takes to download your selected game.  If it's taking too long, you may need to think again.
​Of course, you also want to be sure that there are lucrative prizes on offer when you're playing online.  Look out for games which offer a progressive jackpot.  You will find plenty at William Hill Online gambling options.  These games take a portion of each wager and add it to a central prize fund, meaning that there is an ever-increasing and usually massive cash prize waiting to be won. 
Another important factor in choosing the right online casino for you is the selection of offers and promotions available.  Pretty much each and every site is likely to advertise a first deposit bonus and extra cash if you refer a friend.  The mark of a really good casino is to look beyond these standard promotions.  Casinos which include second or third deposit bonuses should be noted and those that offer an exciting calendar of promotions with something on offer on almost a daily basis are worth checking out.
Although it may seem trivial, make sure that whichever online casino you join makes it easy to deposit and withdraw your cash or else you may find yourself frustrated. There are some great options out there, so go and explore!