What are amongst your many responsibilities are what you would consider the most essential involved your role of as VP of Casino Operations?
Developing and executing strategic plans for the casino are of the utmost importance. These plans set the direction of the organization for many years and dictate where we will spend our time and money to build a sustainable competitive advantage over our competition.
What aspects of your role do you find most satisfying?
I find it very satisfying when I am out on our ships interacting with guests and team members. These interactions provide an opportunity to learn more about the wants and needs of both our guests and team members. Without these interactions, it is difficult to lead an organization in the right direction for financial growth.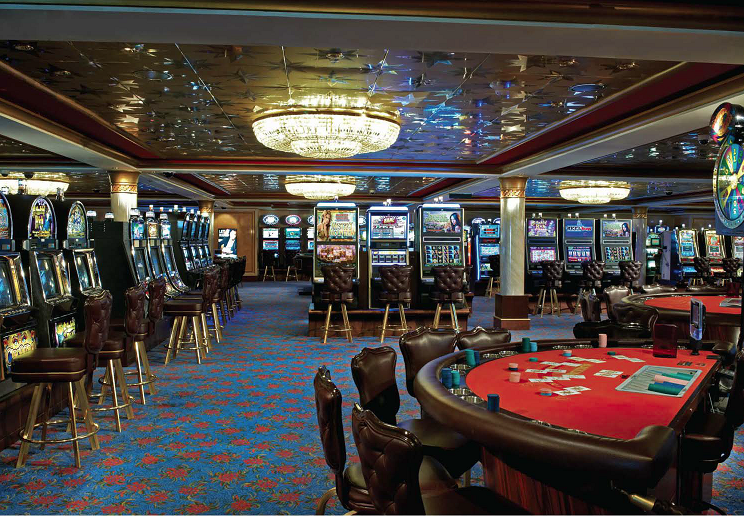 Are there any plans for expansion at the present time with the with Norwegian Cruise Line, are there any new Cruise Liners being built as they do cost a few bob?
We currently have two ships, Norwegian Breakaway and Norwegian Getaway under construction in Papenburg Germany. These ships will offer the best dining and entertainment options at sea. The casinos will each boast over 300 brand new slot machines and 27 table games including Blackjack, Roulette, Craps, Baccarat, Three Card Poker, and live Texes Hold'em poker. In addition, Norwegian Cruise Line has contracted to build another, larger ship in Germany set for delivery in 2015 with the option for a second.
Have you a favourite quote or phrase? I have an appreciation for the quote; "I'm a great believer in luck, and I find the harder I work, the more I have of it." By Thomas Jefferson. I think this resonates with everyone who works hard to accomplish the goals they have set in business and life.
A relaxation and an continuously changing view along with fabulous choice of cities, towns ancient and modern are some of the key aspects of a Cruise, what are the key choice of restaurants is a significant factors in what makes a going on a Cruise with Norwegian Cruise Liners as opposed to alternative organisations for those whom enjoy slots to Poker blackjack & Baccarat and a bet on the horses.
Norwegian Cruise Line offers gamblers the chance to see amazing sites around the world while providing a world class casino experience. Why not visit, Italy, Spain, or Egypt versus a casino that themed their property based on the actual location. We have celebrity chefs cooking up amazing dishes, entertainment such as Blue Man Group, Rock of Ages, Burn the Floor, and Second City comedy, among many others. For a full vacation and gambling experience there is no better place to be than on a cruise.
Bingo has globally popularity how does Norwegian Cruises cater for those whom enjoy that gaming pastime? We have multiple live Bingo games throughout each cruise.  Guests have the opportunity to win cash prizes and even a free cruise when participating. It is a fun activity for the entire family.
These new Cruise Liners do look incredible, having such a large captive audience to keep entertained  must be allot of responsibility  as that must require  catering for a wide spectrum of  choice which goes right across the age groups from babies to senior citizens? We have options for every age demographic. We offer Nickelodeon for children (on select ships), all new complimentary Youth and Teen programs, full service Spa, aqua parks, rocking climbing walls, bowling, a multitude of dining options and a large variety of entertainment such as Rock of Ages, Blue Man Group, Burn the Floor and much more. There truly is something for everyone.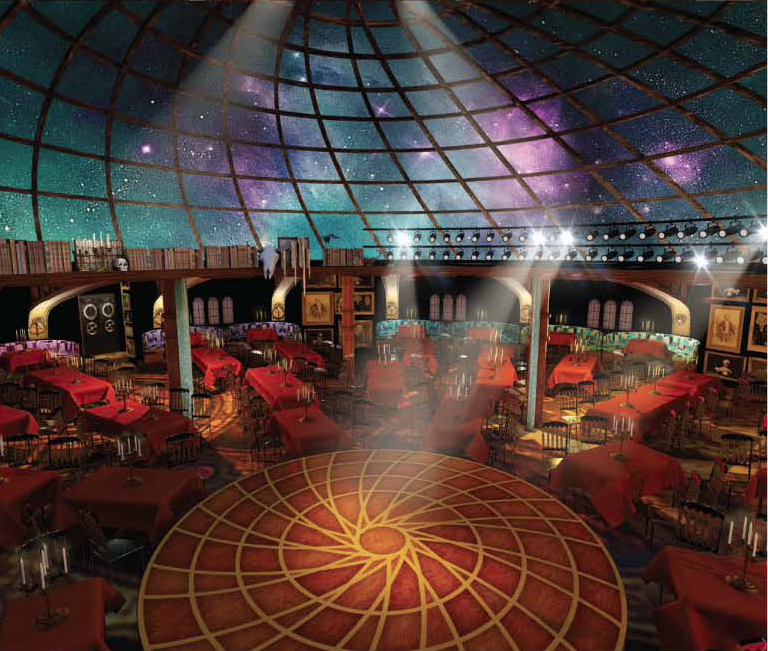 Recent years have seen a ever increasing range of technical advances in Slots but also machines such as those termed as multiplayer's, are there any such machines at the Cruise Liner operation, if so what was the thinking behind your choice of supplier?
We have the latest and greatest slot machines throughout the Norwegian fleet of ships. Each year, we allocate capital to refresh our slot product ensuring our guests have access to the same games they play at their local casino.
Do you have TITO / Smart cards? We have the most technologically advanced gaming facilities at sea. Our entire fleet offers electronic player tracking with TITO on 100% of our slot machines.  On our newest ships, guests have the ability to use their stateroom card to draw down funds from their on-board folio eliminating the need to carry cash around the ship.
What gaming systems and equipment installed over recent years in the Casinos have made the biggest significant difference, and what slot machines have been the most successful or are there several in both cases?
One of the largest advances in gaming system technology has been in table game player tracking. On Norwegian Epic, we utilize Genesis Gaming Solutions to track our table players. Their system allows us to accurately track our table players through the use of sensors embedded into the table top.  These sensors detect when a card is dealt to a betting position resulting in the actual hands per hour being captured versus an estimate used by most casinos. This resolves the issue where players are under or over comped due to game pace. There are many successful slot machines from many different manufacturers. IGT's Wheel of Fortune and Super Star Poker have done very well for us but Konami, Bally and a new comer Aruze have also shown very good results. 
Finally, when you are not at work – how do you relax, that is when you haven't booked yourself on a Cruise? I enjoy going to the gym to relax. I find that it is a good way to relieve stress, find my focus, and work off those extra pounds I keep acquiring when my team sends too many cookies and chocolate covered strawberries to my stateroom when I am visiting the ships.
I have heard from casino operators that you have partnered with casinos to give their guests free cruises. What can you tell me about these partnerships?   We partner with many casinos around the world offering them free cruises for qualified guests. In this partnership, casinos invite players to their property to pick up a free cruise based on their property play. It is a great loyalty event that drives incremental property revenue at low cost. Both the players and our casino partners love the cruise giveaway events.